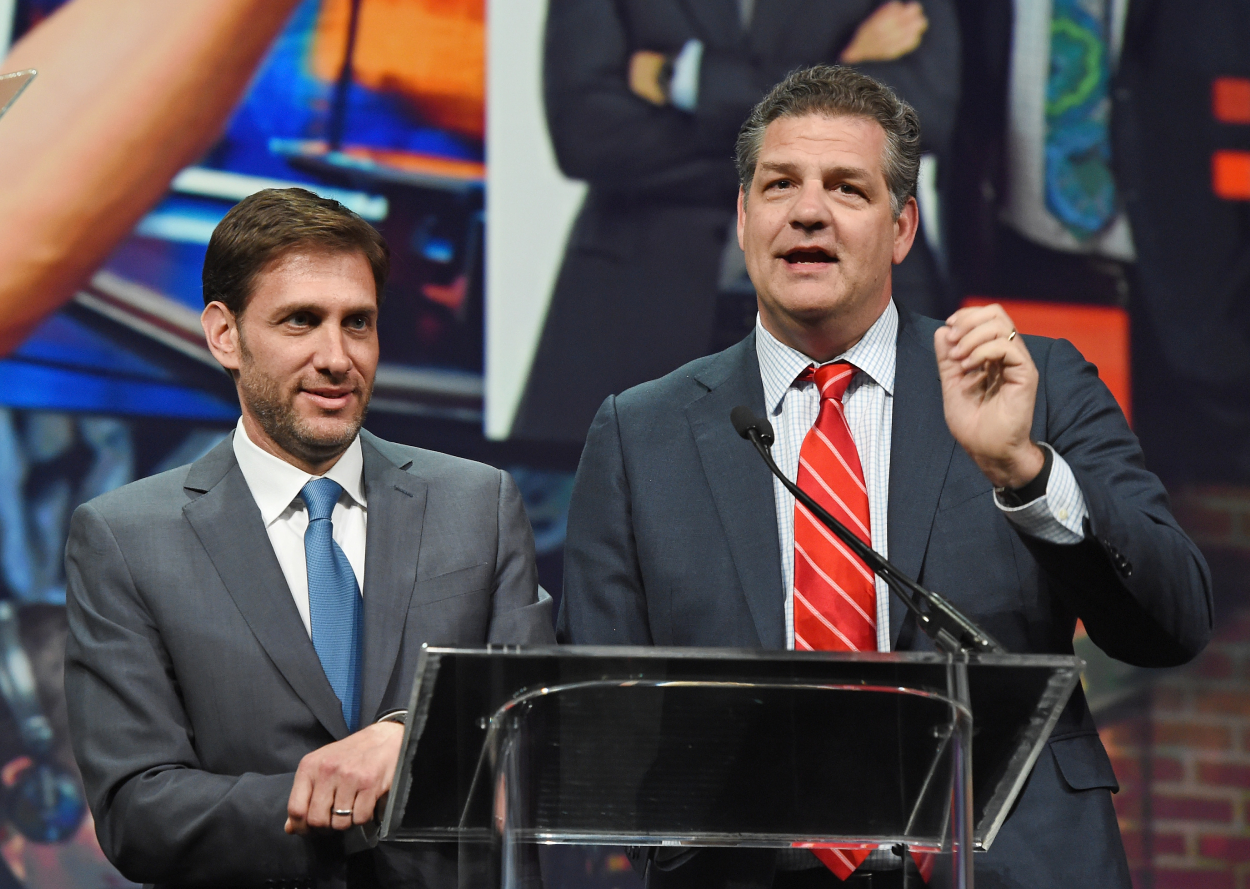 Mike Greenberg Admits He Still Hasn't Talked to Mike Golic in a While but Shuts Down Any Notion That There Was Drama Between the 2 of Them: 'If I Saw Him, It Would Be Fine'
Mike Greenberg and Mike Golic dominated sports talk radio for nearly two decades on ESPN's "Mike and Mike." However, their show eventually ended, and Greenberg recently addressed their breakup.
ESPN's Mike and Mike was a staple of sports talk radio and morning television for nearly two decades. Mike Greenberg and Mike Golic had a natural on-air chemistry that resonated with viewers across the country. However, their dominance ended in 2017, and the two men haven't shared a show again since. 
But do they still have a relationship?
Greenberg recently discussed the ending of Mike and Mike and revealed whether or not he still talks to his former co-host.
'Mike and Mike' dominated on ESPN for nearly two decades
Prior to the launching of Mike and Mike, Greenberg was a Chicago-based sports anchor before eventually joining ESPN in 1996 to work on ESPNEWS. Golic, on the other hand, was a studio analyst at the network after a nearly decade-long career in the NFL, where he spent the majority of his years as a defensive lineman for the Philadelphia Eagles.
In 2000, though, the two teamed up together to form one of the most popular sports talk shows ever in Mike and Mike.
Greenberg and Golic had tremendous success together, as they became a dominant force in the sports media landscape. They even earned sports in the National Association of Broadcasters' Broadcasting Hall of Fame as well as the National Radio Hall of Fame.
The show, however, ended in 2017, and Greenberg took on a new role as the host of Get Up. Golic then moved to another radio show with former ESPN personality Trey Wingo called Golic and Wingo. But the network later canceled it in 2020, and the former NFL vet parted ways with his longtime employer after the 2020 college football season.
Mike Greenberg recently addressed his relationship with his former 'Mike and Mike' co-host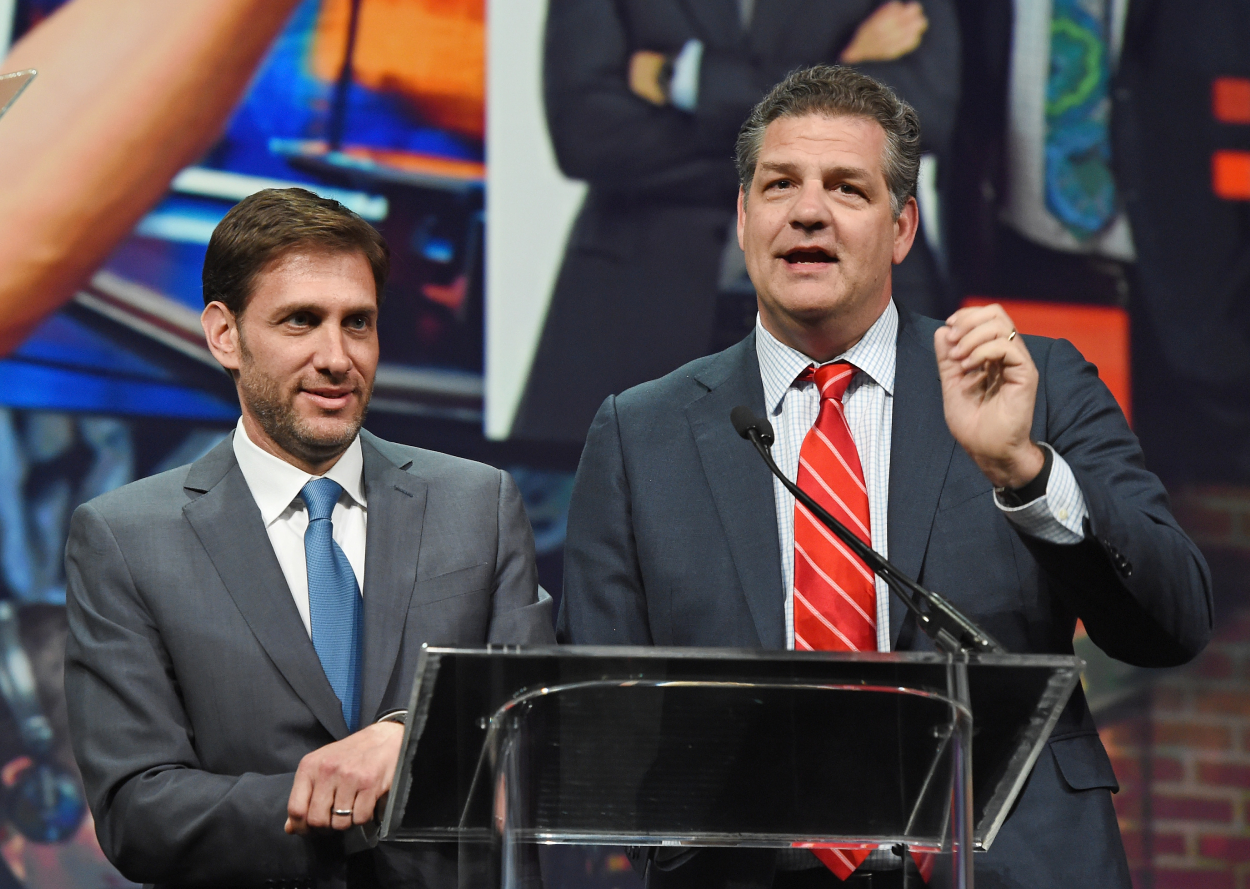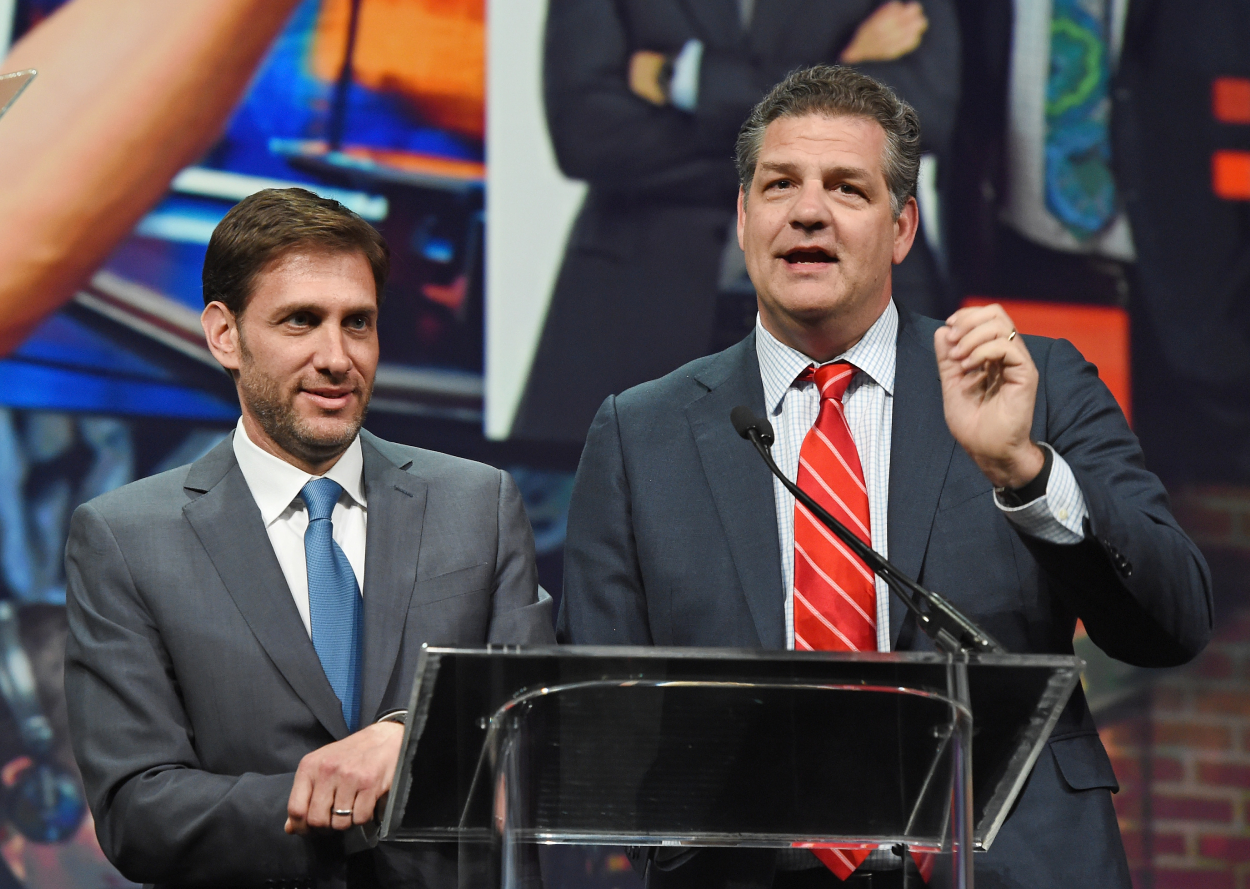 Greenberg has been flourishing on Get Up. He also hosts NBA Countdown and has his own radio show, Greeny.
But he recently received a question about Mike and Mike while appearing on the Nov. 1 episode of The Pat McAfee Show.
McAfee asked him whether there was any drama between him and his co-star back when the show was ending, as rumors suggested that there had been. According to a 2017 New York Post story, Sports Illustrated reported that anonymous ESPN employees said the atmosphere toward the end of the show's run was "poisonous." But Golic and Greenberg both quickly denied those claims.
Greenberg then doubled down on that assertion when speaking to McAfee.
"There was not massive drama at all," Greenberg said.
However, the ESPN anchor also admitted that it has been a while since he and Golic last spoke.
"I haven't talked to him in a while, but I would be happy to," he added. "If I saw him, it would be fine. … I appreciate how much everyone sort of, I don't know that it's still the case, for a long time people said they missed it. And that just means that you created something that people liked and cared about. So, I'm happy for that and I will always feel good about it."
It appears Greenberg and Golic had an excellent working relationship but weren't as close outside of the show, which could be why they no longer talk on a regular basis.
Mike Golic previously said they weren't too close outside of their ESPN show
Greenberg's comments somewhat lined up with what Golic has said in the past.
"Greeny and I were certainly friends, no doubt about it," he said earlier this year to The Athletic. "… But our lives away from ESPN, we were basically an hour and a half apart. When I started the show, I had three kids. He had none. So we already kind of lived in two different worlds."
The former defensive lineman also said he wished Greenberg would have been more forthright about his desire to transition to a new show, which ended up being Get Up. But there doesn't seem to be any hard feelings.
"We were partners for so long. Just sit me down and say, 'You know what, Mike, I think we've taken this as far as we can go, or as far as I want it to go, because I want to go out on my own,'" Golic said. "…. I would have had no problem with that. He has every right to do that."
Mike Greenberg and Mike Golic had an iconic on-air relationship. All good things come to an end, though, and their dominance is long over.
Career info courtesy of ESPN Press Room and The Athletic