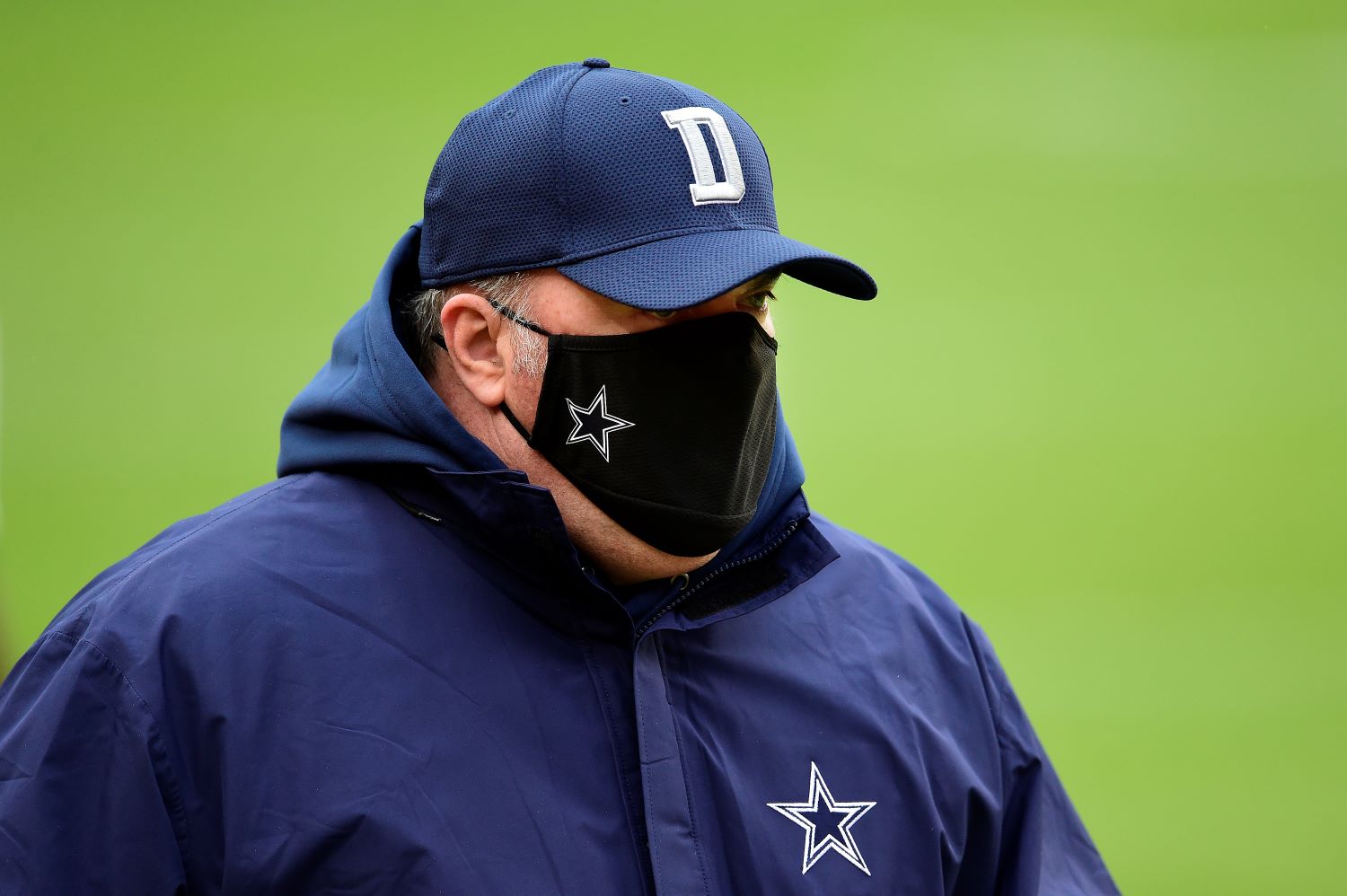 Mike McCarthy Just Exposed the Dallas Cowboys' Fatal Problem
Mike McCarthy just exposed the fatal problem with the Dallas Cowboys. Will Jerry Jones fire the former Packers coach after the season?
From losing Dak Prescott to a season-ending injury to watching his defense get shredded on a weekly basis, Mike McCarthy continues to deal with major issues in his first year coaching the Dallas Cowboys. Following another lopsided loss on Sunday, the former Green Bay Packers head coach just exposed the fatal problem with his team.
Unfortunately for Cowboys fans, the issue involves the very person who Jerry Jones entrusted to lead his team to a Super Bowl title.
Nothing has gone right in Dallas
Just a few months ago, Dallas looked like a legitimate Super Bowl contender based on its loaded roster. But due to a rash of injuries, the Cowboys have been forced to find replacements for some of their top stars.
In particular, the offensive line has suffered a number of critical blows. Longtime starters Tyron Smith and La'el Collins landed on injured reserve with neck and hip issues, respectively. Dallas has resorted to playing a pair of undrafted free agents at tackle, which hasn't exactly gone too well.
On the other side of the ball, the Cowboys have been flat-out awful. Dallas currently ranks dead-last in points allowed at 34.7 points per game. While that unit did hold the Washington Football Team to only 25 points, the Cowboys still surrendered nearly 400 total yards, including 208 on the ground.
In the first seven games of the Mike McCarthy era, the Cowboys have gone 2-5 and do not seem close to turning their season around.
Mike McCarthy just exposed the Cowboys' fatal problem
In their 22-point loss on Sunday, the Cowboys suffered another brutal injury blow. A vicious helmet-to-helmet hit from Washington linebacker Jon Bostic forced Andy Dalton to leave the game with a concussion.
Despite watching their starting quarterback get taken out in such violent fashion, Mike McCarthy's players did not show much emotion about the dirty play. In fact, their response (or lack thereof) prompted a concerning message from McCarthy that just exposed the Cowboys' fatal problem.
"We speak all the time about playing for one another, protecting one another," he said during his post-game press conference. "It definitely was not the response you would expect."
McCarthy chose his words carefully, but his message signifies that the Cowboys lack leadership and accountability. When your starting quarterback gets taken out on a dirty hit, that should elicit an immediate reaction. Instead, Dallas players failed to stick up for Dalton or show any type of fight the rest of the way.
A lack of leadership will cause an organization to fall short of expectations. In Dallas, that has clearly been the case through the first seven games of the season. The Cowboys continue to make mental errors on both sides of the ball, which speaks volumes about a coaching staff that recently got ripped by anonymous players.
As the losses pile up, the Cowboys could experience further divide, especially if the coaching staff remains intact. Ultimately, the lack of leadership—which starts with Jerry Jones—is a fatal problem that will keep Dallas out of the playoffs and possibly force Jones to hit the reset button again.
Should Jerry Jones fire McCarthy?
It seems crazy to think that Mike McCarthy may already be on his way out. But given the Cowboys' disappointing start and their issues within the locker room, Jerry Jones may have no choice but to find another head coach sooner than later.
At this point in the season, pulling the plug on McCarthy probably won't help much. The Cowboys have suffered far too many injuries to make a legitimate Super Bowl run.
However, once the season concludes, it wouldn't be surprising to see Jones move on from the former Packers coach. That certainly wasn't part of the plan when Dallas hired McCarthy in January. However, his game-management mistakes and inability to serve as an effective leader makes him a poor fit.
The Cowboys may have thought McCarthy could lead them to a Super Bowl title given his strong track record in Green Bay, but that won't be the case. Instead of becoming a long-term fixture in Dallas, the 56-year-old will likely be one-and-done.
All statistics courtesy of Pro Football Reference.