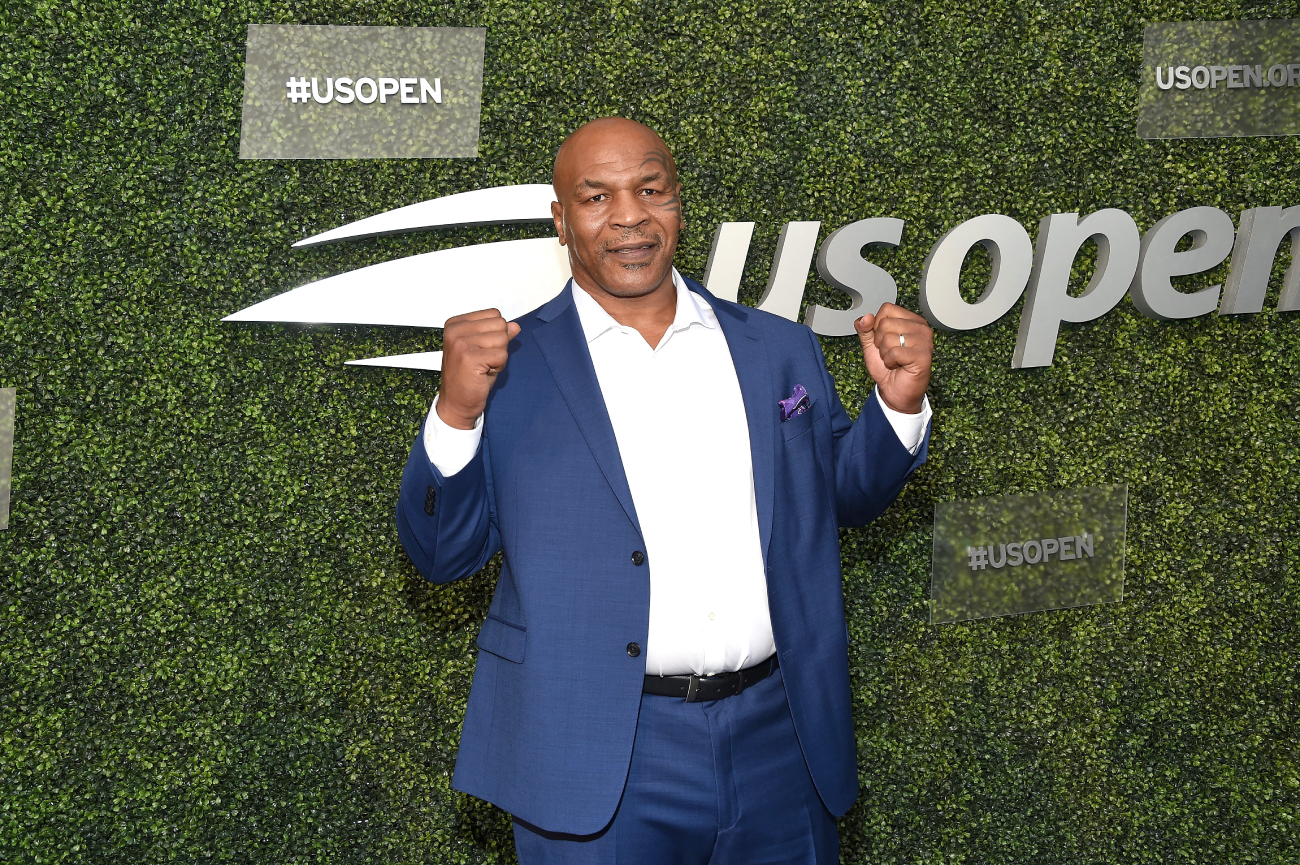 Mike Tyson Explains the Effect Kobe Bryant's Death Had on Him
Former heavyweight boxing champion Mike Tyson explains the effect Hall of Famer Kobe Bryant's death had on him.
Mike Tyson is a changed man. He's not the man he used to be when he was the youngest heavyweight champion of the world at 20. He's also not the man who went to prison in 1992 on a rape charge. Tyson has changed several times. He also admits that he's not the same person since Los Angeles Lakers legend Kobe Bryant died in a helicopter crash in January.
Mike Tyson was once feared for his work in the boxing ring
Stepping into the ring with Mike Tyson during his prime took a lot of guts. Tyson was the most feared boxer of his time, packing a powerful punch. Tyson, himself, had no fear and usually made quick work of his opponents.
He made his professional boxing debut in March of 1985. He fought Hector Mercedes and knocked him out in 1:47. Tyson followed that fight up by knocking out Trent Singleton in 52 seconds one month later. He went on to win his first 37 fights, the first 19 of them via knockout. Of those 19 knockouts, 12 came in the first round.
Tyson suffered his first loss in stunning fashion, falling to James 'Buster' Douglas in Tokyo, Japan on Feb. 11, 1990. Tyson was knocked out in the 10th round. He bounced back with eight straight victories and finished his boxing career with a record of 50-6, 44 of those wins coming by knockout.
Tyson was also feared outside the ring
Mike Tyson was 41-1 as a professional boxer when he was sentenced to prison on a rape charge. Tyson was sentenced to six years but served just three. He insisted he did not force himself upon the victim and that everything was consensual.
Tyson had always been in trouble since his younger days. Growing up in the Brownsville section of Brooklyn, New York, he was surrounded by a life of crime. By the time he was 13 years old, he had been arrested 38 times. He spent much of his younger days in a juvenile detention center.
Tyson's mother died when he was 16 years old. At the Tryon School for Boys, he met up with a counselor named Bobby Stewart, a former boxer who showed Tyson how to box. Legendary boxing trainer Cus D'Amato took Tyson under his wing and became his legal guardian, setting him straight.
Tyson said he's different now because of Kobe Bryant's death
On Jan. 26, 2020, Los Angeles Lakers legendary basketball player Kobe Bryant was killed in a helicopter crash along with his daughter Gianna and nine others. The crash was a shocker to most everyone and former heavyweight boxing champion Mike Tyson said he's a different person because of it.
"I'm a different person now since that happened," Tyson said during a February episode of his podcast Hotboxin' With Mike Tyson. "I don't even know what happened, but I'm different and I like to believe I have more gratitude. I'm more grateful for my existence and the air that I breathe and for my family.
"I get cocky sometimes and think I can get a lot of people, a lot of broads, and I just need to have more gratitude. I forget about gratitude sometimes. You forget how precious life is."
All Stats courtesy of BoxRec.