Mike Tyson, Shannon Briggs Relive Dangerous Days Growing up in Brownsville
Mike Tyson's youth is no secret. He was arrested more than 30 times before he was 13 years old. At the age of 10, Tyson and his family moved to the Brownsville section of Brooklyn, New York. Brownsville was a city riddled with crime and drugs. Just ask another former heavyweight boxing champion, Shannon Briggs, who also was raised there. The two recently got together to discuss their tough times growing up.
Mike Tyson and Shannon Briggs were both heavyweight champs
Mike Tyson was the youngest heavyweight champion ever when he won the title at 20 years old. Tyson was one of the most feared boxers ever who went on to win 44 of his 50 victories by knockout. He won the first 37 of his professional fights before his stunning loss to James 'Buster' Douglas.
Tyson won his first 19 pro bouts via knockout and 12 of them came in the first round. His career was interrupted by a prison term when he was convicted of rape. He served three years of his six-year sentence. He won his first four fights after being released from prison, but then suffered back-to-back losses to Evander Holyfield.
Shannon Briggs, like Tyson, packed a powerful punch. Twice, he held world heavyweight titles. Briggs fought 68 professional fights, winning 60 of them. Of those 60 wins, 53 were by knockout. Briggs has earned victories over big-named boxers such as George Foreman and Ray Mercer.
Tyson and Briggs grew up in the same area
Although they didn't know each other until they became professional boxers, Mike Tyson and Shannon Briggs grew up in the same area. Tyson, who is five years older, moved to Brownsville, a section of Brooklyn, New York, when he was 10 years old. Briggs was born there.
Briggs recalled a time when Tyson came back to Brownsville when Briggs was 12. "I was a little kid," Briggs said in a Fox Sports video titled Becoming Tyson. "You came in the park. I was a little dude. They said, 'here comes Mike.' I was too scared to run. I was just looking at you. That changed my life. I'm glad I didn't run that day because it changed my life."
People ran from Tyson because he used to rob them when he was growing up in Brownsville. Kids were scared of him. Briggs, however, saw that Tyson had moved on to become a boxer. He wanted to be like him and eventually, he did.
Tyson and Briggs relive the past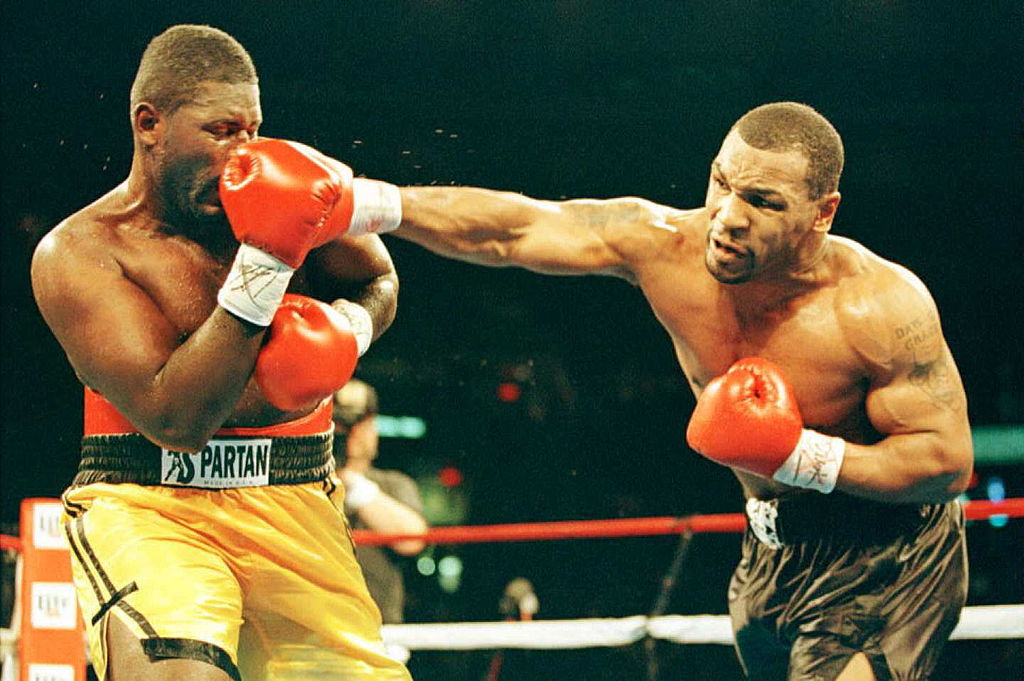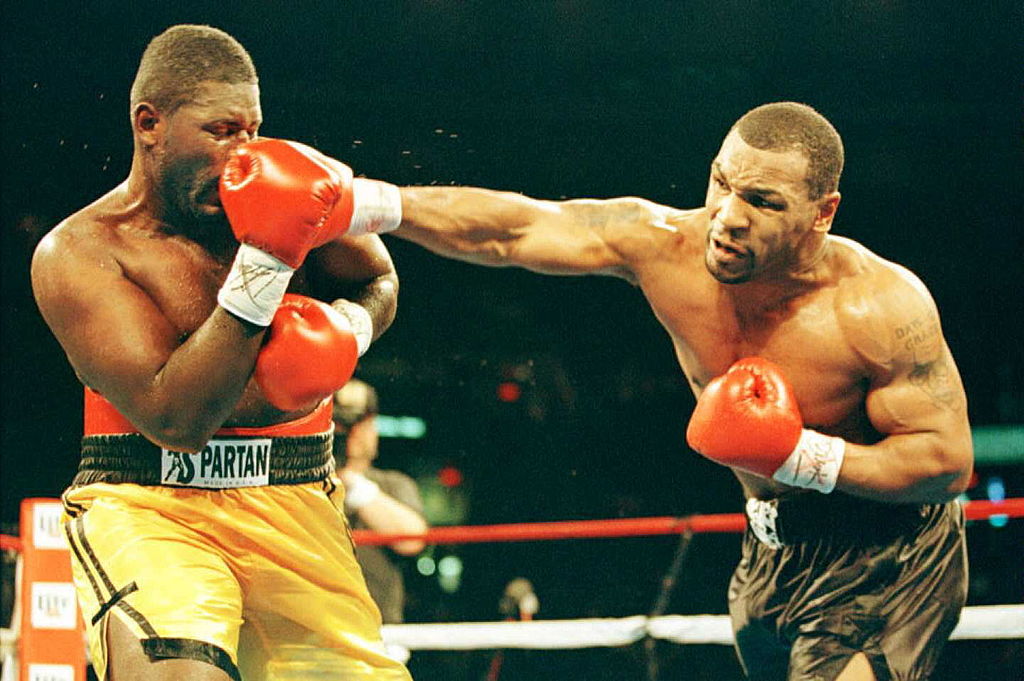 On a recent episode of the podcast Hotboxin' With Mike Tyson, Shannon Briggs was a guest and the two revisited their times growing up in Brownsville. "If anybody knew you were from Brownsville they'd be like 'watch that guy,'" Tyson said.
"I was always that guy in the corner snatching chains, picking pockets," Tyson said. "I was just one of those kids since I was 11 years old. That's who I was. That was my destiny. That's all we knew was robbing people – sticking people up and robbing your mother's boyfriend. If they weren't your friend, everyone else was a victim."
Briggs agreed it was a dangerous place. He said you had to be prepared to fight. "You learned how to fight early," Briggs said. "We was too poor to afford guns so we had to know how to fight. Everybody in Brownsville was fighting, girls – everybody.
"This was my perspective," Tyson said, "if somebody knew you were prepared to kill them, you had all the respect in the world. Isn't that crazy? If you kill some people, you have respect. Brownsville was fear-based. That's why I brought my life to the ring. Listen, even the audience was afraid. I had that image that fear rules my life."