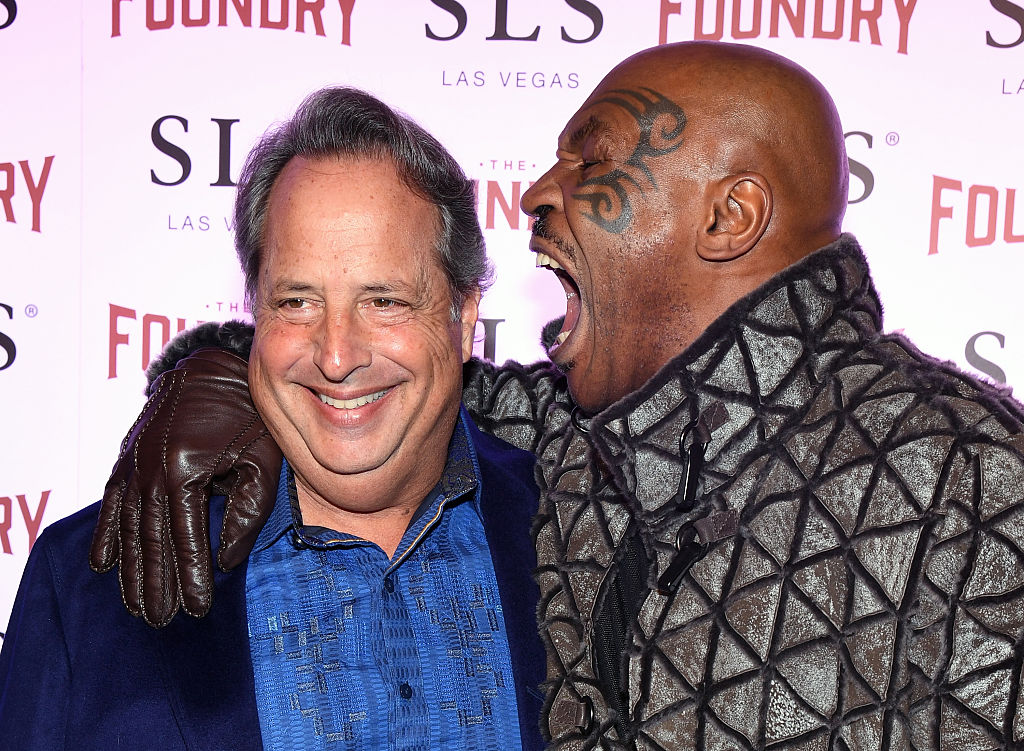 Mike Tyson Got His Facial Tattoo Because He Hated Himself at That Time
When former heavyweight boxing champ Mike Tyson got his facial tattoo back in 2003, he said he hated himself so much.
He wasn't bored. He wasn't trying to be different. Mike Tyson once admitted that the unique tattoo that covers the left side of his face happened because he hated himself so much. The former heavyweight champion of the world has been on an emotional rollercoaster throughout his life. He decided to ink up his face during one of the lower points in his life.
Mike Tyson the man and Mike Tyson the boxer
Mike Tyson grew up poor and troubled and he wound up rich and famous. His mother died when he was 16 and he was taken in by his legendary trainer Cus D'Amato. Before Tyson was 13 years old, he had been arrested more than 30 times. He needed boxing and, as we later found out, boxing needed him.
Tyson went on to become the youngest heavyweight champion of the world when he was 20 years old. He won 12 of his first 19 fights by knockout in the first round. He was powerful and ferocious. Tyson struck fear into his opponents and wound up winning 50 professional fights. He won 44 of them by knockout.
Tyson's pro career was interrupted by three years in prison after he was sentenced for rape. He returned to the ring but wasn't the same. He had 14 fights after his release from prison and went 9-5. During that stretch, he endured consecutive losses to Evander Holyfield. He ended his career, losing three out of four fights, falling to Lennox Lewis, Danny Williams, and Kevin McBride.
Tyson's facial tattoo
In 2003, Mike Tyson did the unexpected and it had nothing to do with boxing. Tyson got a tattoo of tribal art on his face, yet that wasn't his original plan. He wanted a tattoo, but he wanted to have hearts all over his face. "My best thinking was to have a bunch of hearts all over my eyes and face like a pirate patch," Tyson said on The Rosie Show.
"But that's what people do when they're high," he said. Originally, Tyson said he wanted his whole face done, but his tattoo artist talked him into a different tattoo, one that would cover just one side of his face. He said he consulted some of his friends about getting one, but "they all said no. And that's why I said yes," Tyson said.
Over the years, there have been rumors that Tyson was going to get the tattoo removed, but that's not likely to happen. In an interview with Sports Illustrated, the boxer said he likes the ink. "A lot of stuff happened out of this tattoo, a lot of good stuff, Tyson said. "Other young athletes come to me and say, It's because of you they call it the Mike Tyson."
Tyson said when he got the tattoo, he hated himself
In a 2014 interview with Donald McRae of The Guardian, Mike Tyson was in a dark time in his life when he got his famous tattoo. "I just hated myself then," Tyson told McRae. "I literally wanted to deface myself." He said he wanted his whole face done, but the tattoo artist told him he had a nice face and refused.
Instead, the artist suggested a Maori tribal design on just the left side of his face. Tyson agreed to it and said he loves it. "It looks awesome," he said. "That tattoo is me. Sometimes I see people with tattoos on their face and I'm like: 'Woah, this guy is crazy!' I forget that I've got one on my face."
He said people have gotten used to it. "In the beginning, some people were scared by it," he told McRae. 'But the bikers would shout out: 'Oh, that's beautiful man, great ink!'"