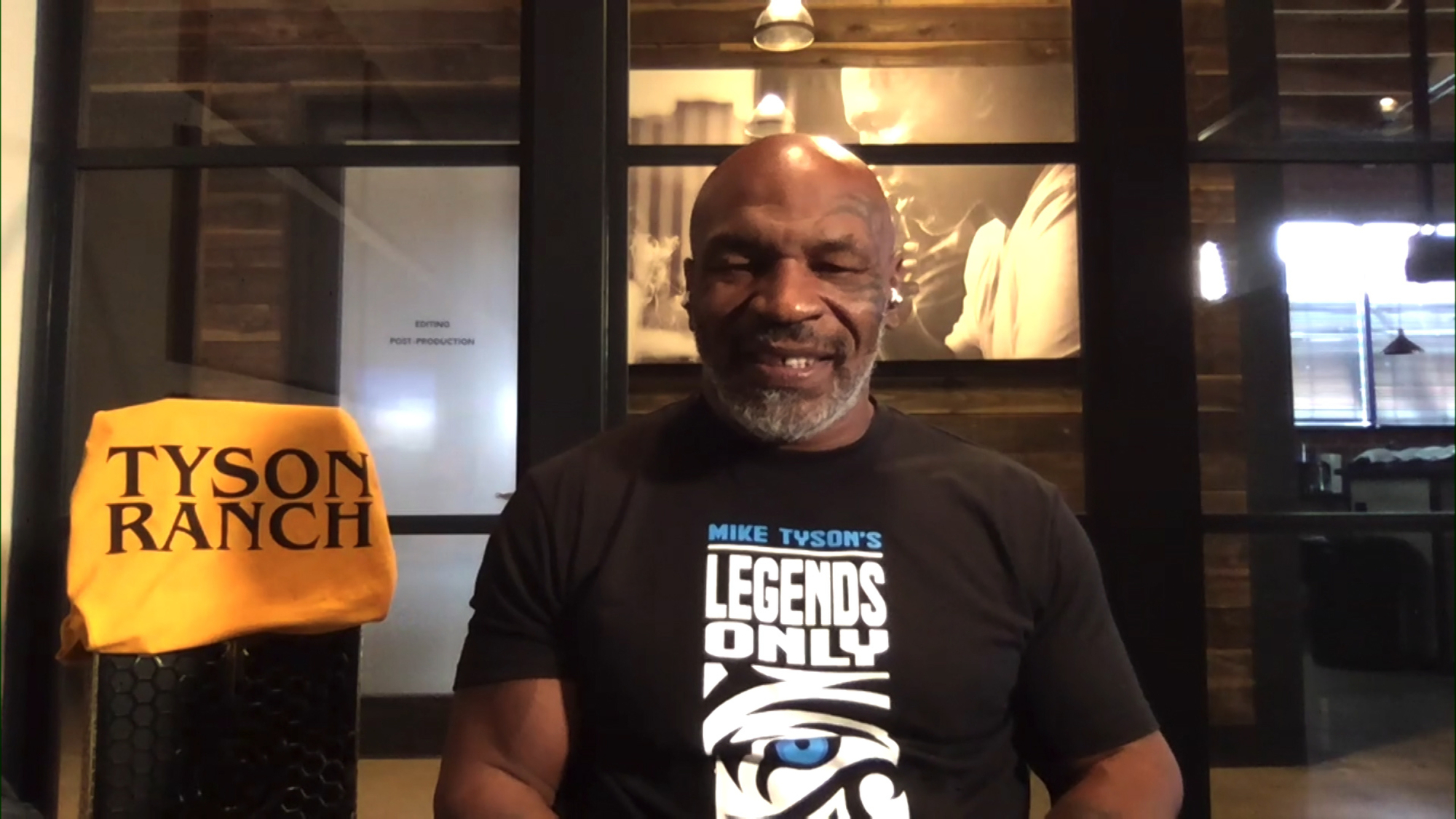 Mike Tyson Responds to George Foreman's Comments About Upcoming Fight
Former heavyweight boxing champion Mike Tyson responds to George Foreman's comments about his upcoming fight.
Mike Tyson is getting back into the boxing ring in September. He's 54 years old and still appears to be in pretty good shape. Former heavyweight champion George Foreman has expressed some concern about Tyson getting back into the ring at his age. On Sunday, Tyson responded to Foreman's comments.
Tyson to fight Roy Jones Jr. Sept. 12
Mike Tyson, it appeared, had been teasing boxing fans. The former heavyweight boxing champion was hinting at a comeback at the age of 53. He was posting workout videos on social media, one with the caption 'I'm back.'
After boxing fans were left speculating when, where, and against whom, it was announced that Tyson, now 54, is definitely back. Tyson is set to fight against another former heavyweight champion who is also into retirement. Tyson and Roy Jones Jr. will go at it Sept. 12 in an eight-round exhibition match at Dignity Health Sports Park in Carson, California.
 "Just because we are 54, it doesn't mean that we have to start a new career and our lives are totally over," Tyson told ESPN. "Not when you feel as beautiful as I do, and I'm sure that other people feel the same way."
George Foreman expresses concern about Tyson's health
Former heavyweight champion, George Foreman was asked about his opinion on the Tyson-Jones Jr. bout. Foreman was another big-name boxer who made a comeback. Foreman retired in the middle of his career to become an ordained Christian minister. Ten years later, Foreman made his way back into the boxing ring.
Foreman said he is looking forward to seeing the two go at it, but he said he knows that boxing in your 50s is much different than boxing in your prime. "In my younger days, you get hit in the head, you shake it off and you come back," Foreman said to TMZ Sports. "Whereas, when you get older and you get hit, it stays there for a month. You shake it off and the next time, it stays there for a year."
Foreman said the two of them just don't know what's in store for them. "They just don't know," he said. "They just don't know. I used to have a baby lion and a baby tiger. And my friend would get in a cage with about a dozen tigers and one lion. I went in the cage and was playing with them. When I came out one friend said, 'Boy, George you sure are brave' and another said, 'George just don't know.' Boy, you don't know until they hit you. Strange things happen to you after years go by."
Mike Tyson responds to Foreman
Mike Tyson does what he wants to do. He's been a boxer for the better part of his life and he wants to return to the ring, even if people say it might be dangerous. In an interview with TMZ Sports on Sunday, Tyson said he appreciates Foreman's comments, but he's still going to fight.
"He wasn't worried about him getting hurt when he was on his tour of coming back," Tyson told TMZ Sports. "Don't worry about us. Tell George I love him for caring. My dedication is to fighting right now and doing this exhibition. I'm prepared to go eight rounds and I'm going to show the world… I'm looking forward to recapturing my glory."
Tyson said you'll have to wait and see if it goes the full eight rounds. He said he'd take the knockout if it's available. "Hey, if that opportunity comes, I'm always looking for it."