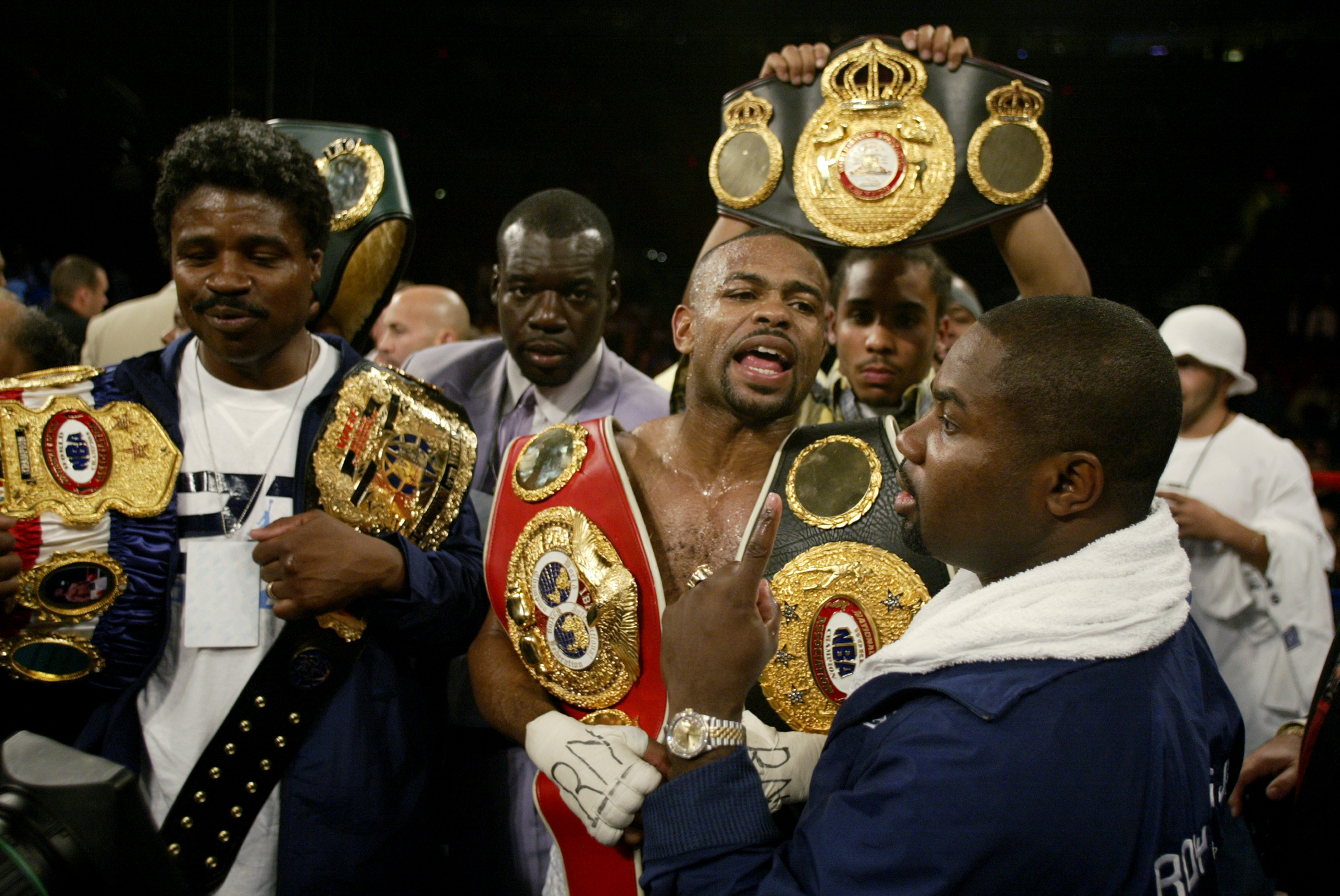 Roy Jones Jr. Prepared for Anything Mike Tyson Throws His Way
Roy Jones Jr. is preparing himself for anything Mike Tyson throws his way when the two get in the ring on Sept. 12.
Roy Jones Jr. is prepared to box. He also wants to put on a show. When he gets in the ring with the ever-unpredictable Mike Tyson in September, Jones Jr. said he will be prepared for anything Tyson throws his way.
Jones Jr. and Tyson are coming out of retirement
Roy Jones Jr. is 51 years old. He was enjoying his retirement after a stellar boxing career that saw him go 66-9 as a pro. He won his first 34 professional fights and went on to hold titles in four different weight classes. Now he's about to fight another former heavyweight champion, Mike Tyson, in a battle of 50-plus-year-olds.
Recently, he got a phone call. "I've been trying to enjoy retirement, but people don't seem to want to let me retire," Jones said to ESPN. "They keep calling me, telling me that Mike wants to come back and that you'd be a great opponent for Mike. We always wanted to see it, but I would've preferred it back then. Tyson is a hell of a specimen still – still a problem to deal with. But at the same time, life is life, you only live once. You want to know what it's like, you go in there and see. You still gotta see it."
The two are scheduled to meet on Sept 12 in an eight-round exhibition match. Tyson is 54 years old and appears to still be in great shape in some of the workout videos he has posted. "Just because we are 54, it doesn't mean that we have to start a new career and our lives are totally over," Tyson told ESPN. "Not when you feel as beautiful as I do, and I'm sure that other people feel the same way."
Mike Tyson ready to go at 54
Mike Tyson may be the most powerful puncher in boxing history. He's also very unpredictable. Former heavyweight boxing champion George Foreman expressed a little concern about two guys over 50 years old going at it in the ring.
Foreman, in an interview with TMZ Sports, said boxing is much different when you're 50 years old. The punches are much more potent when you're past your prime. "In my younger days, you get hit in the head, you shake it off and you come back," Foreman said. "Whereas, when you get older and you get hit, it stays there for a month. You shake it off and the next time, it stays there for a year."
Tyson said he believes his experience will outweigh any dangers. "We're both accomplished fighters, we know how to take care of ourselves," he said to ESPN. "It's an eight-round exhibition. And, listen, we'll be all right. Trust me, we can take care of ourselves."
Jones Jr. ready for anything Tyson brings
In an ESPN article Tuesday, Roy Jones Jr. said he's not sure exactly what to expect from Mike Tyson. With that in mind, he is prepping for anything. Jones Jr. is torn between being an entertainer and a boxer.
"For me, I know how to have fun in the ring and try to make it the best that I can make it," Jones Jr. said. "But at the same time, Mike knows one way. It's like playing with a pit bull pup. … He'll play, but he'll get lost because all he knows is (to) … go at it. So that's all Mike knows — go at it. So I've got to be prepared for whatever Mike comes out with."
Jones knows he has to be prepared for the Mike Tyson everyone once knew. "Because you're dealing with Mike Tyson," he said, "you're at the mercy of Mike Tyson. If Mike decides to turn it on for five seconds, who's going to save you? Nobody. So you better be ready to save yourself. You better be ready for it. You don't know what Mike might do and you don't know which Mike might come. Mike might get mad because he can't hit you like he wants to."