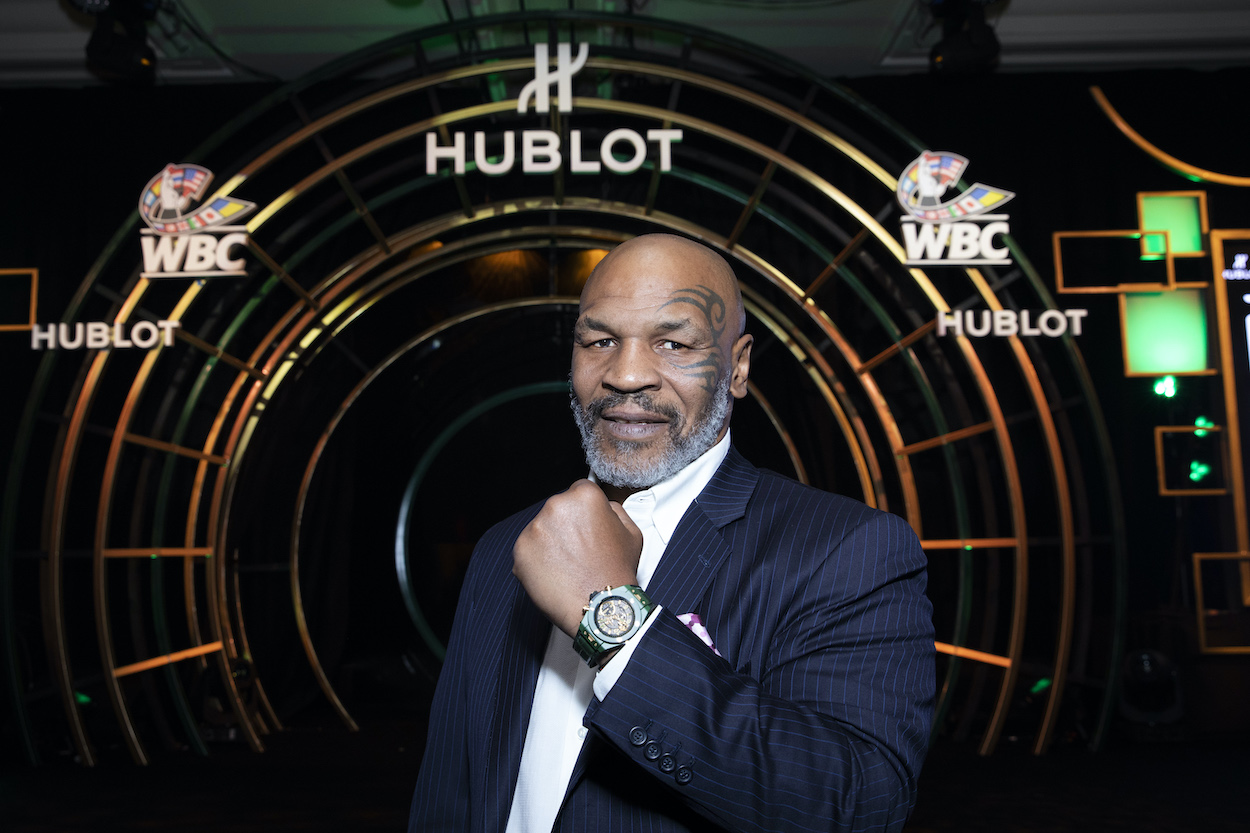 Mike Tyson Shockingly Admits to Punching Fans in the Face When They Asked for His Autograph: 'My Life Was Just Miserable, I Was Out of Control'
Mike Tyson used to lash out at fans when he couldn't control his anger, but he's found a helpful solution in retirement.
Mike Tyson is considered one of the greatest pound-for-pound boxers to ever live, but it wasn't all sunshine and rainbows for the former heavyweight champ during the height of his career.
At one point, Tyson's life reached such a low point that he started lashing out at fans by punching them in the face whenever they simply asked for an autograph. Tyson admits he was "miserable" and "a mess" at the time, but he's since found a solution that's helped him live his best life in retirement.
Mike Tyson shockingly admits to punching fans who asked for his autograph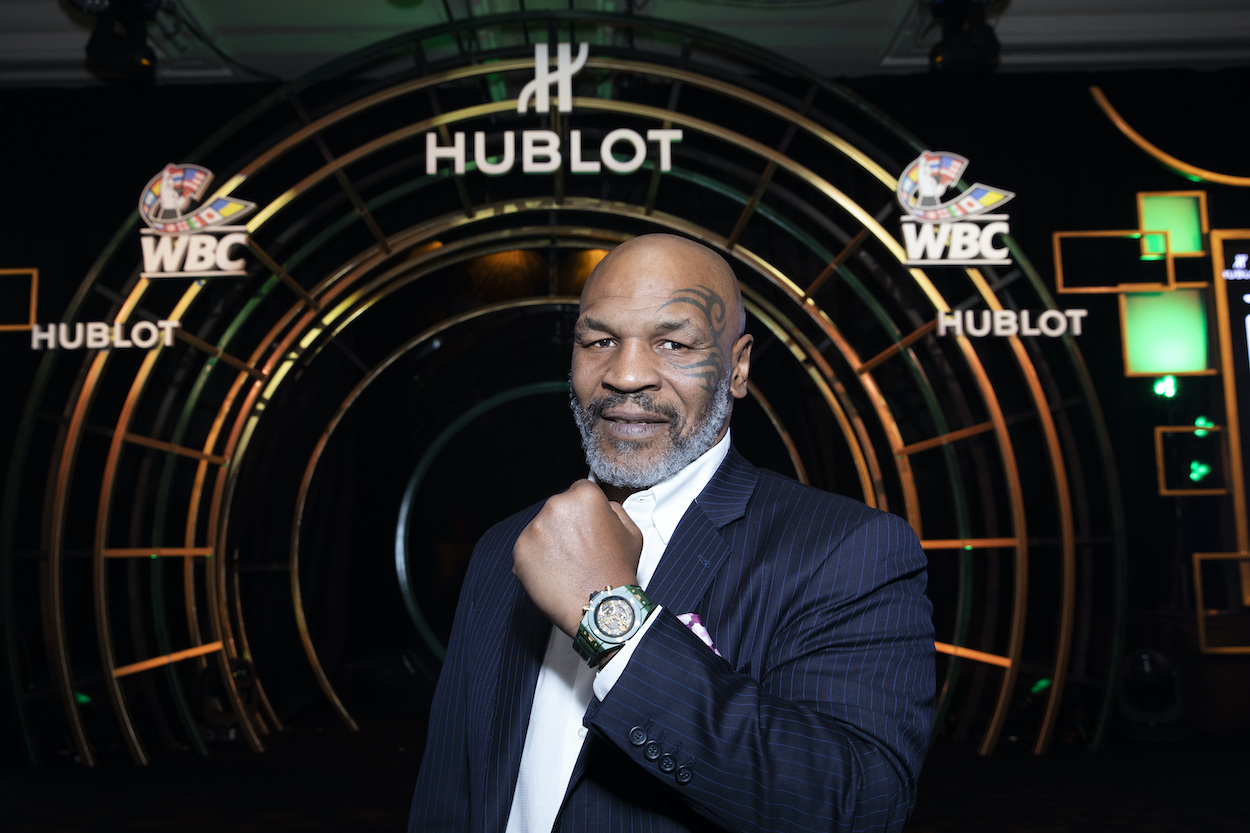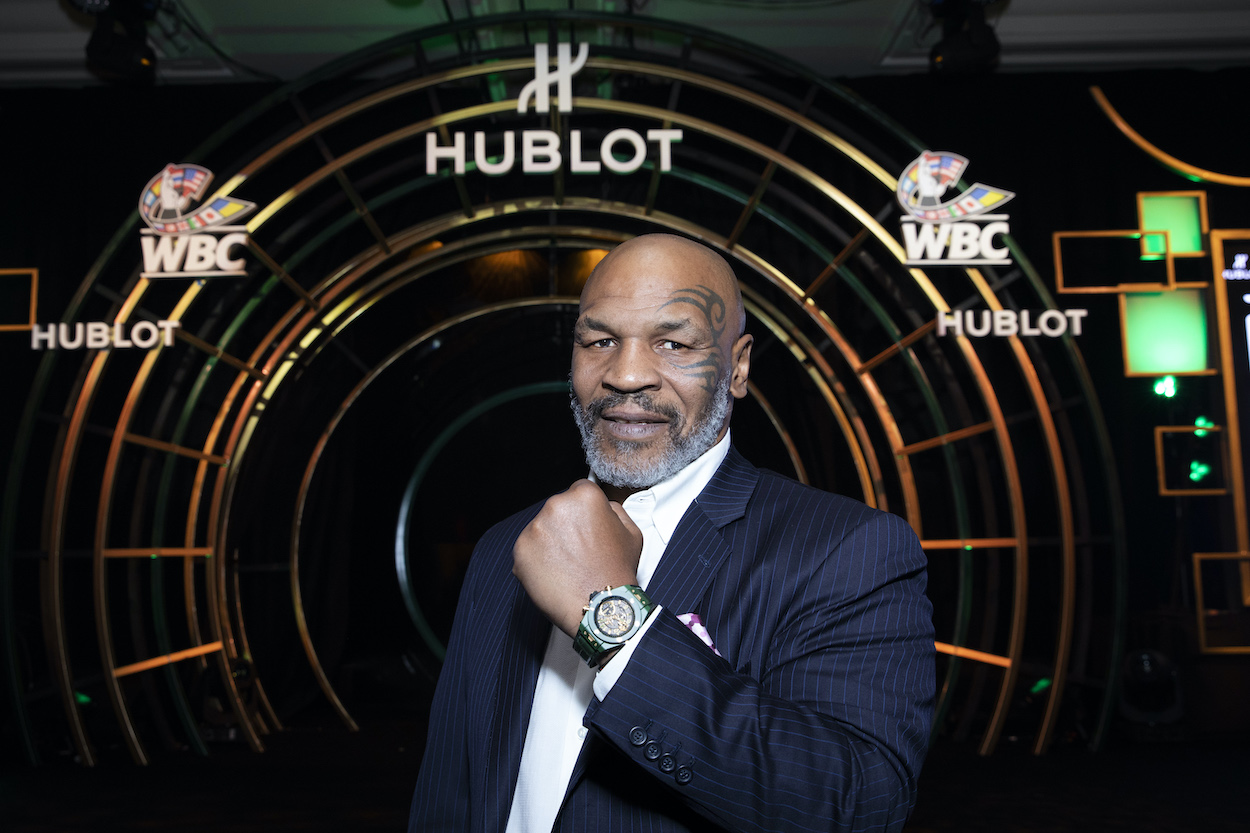 Tyson spent his entire boxing career punishing his opponents in the ring, but the struggles he faced in his personal life caused him to lash out at fans in the same fashion. In a recent interview with Yahoo Finance, the boxing legend admitted he became violent with fans once he stopped smoking marijuana but kept drinking alcohol.
My life was just miserable, I was out of control. I was fighting with anybody. If somebody came to ask me for an autograph, I would punch them in the face. I was just a mess.

Mike Tyson
At the time, it was hard for Tyson to control his emotions without turning to physical violence. But he's found a helpful solution in retirement that put his life back on track.
Mike Tyson credits cannabis for turning his life around
Tyson stopped smoking marijuana when he was 18 years old, and his life outside of the ring quickly went off the rails despite all the greatness he was achieving inside of it. After he officially retired in 2005, Tyson went back to using cannabis regularly. He regrets not making that decision sooner.
"What a mistake that was," Tyson said. "I should have smoked my whole career. I should have smoked when I was fighting because it put me in this different state of mind. I'm very relaxed, and the more relaxed you are, the better fighter you are, at least in my case."
But Tyson doesn't just use cannabis as his lone mental and physical healer. He's also an outspoken user of psychedelic drugs, and he's a strong proponent of legalizing hallucinogens around the world.
"I think of it as an enhancer," he said. "It makes me better, even in the ring. The punches don't hurt as much, you can hardly feel them. It has a lot to do with my comeback, the psychedelics."
Sharing the cannabis love with Tyson 2.0
Cannabis has helped Tyson improve his life both mentally and physically since he walked away from his professional boxing career. The former heavyweight champ opened his own cannabis ranch, Tyson Ranch, in 2018, and now he's trying to share the love with others.
Last month, he launched Tyson 2.0, a new cannabis company that will be supplying customers with high-quality products such as flower, concentrates, edibles, beverages, and more. Tyson will serve as the chief brand officer of the company.
Tyson changed his life around thanks to cannabis, and now he hopes to help others do the same.
Like Sportscasting on Facebook. Follow us on Twitter @sportscasting19.