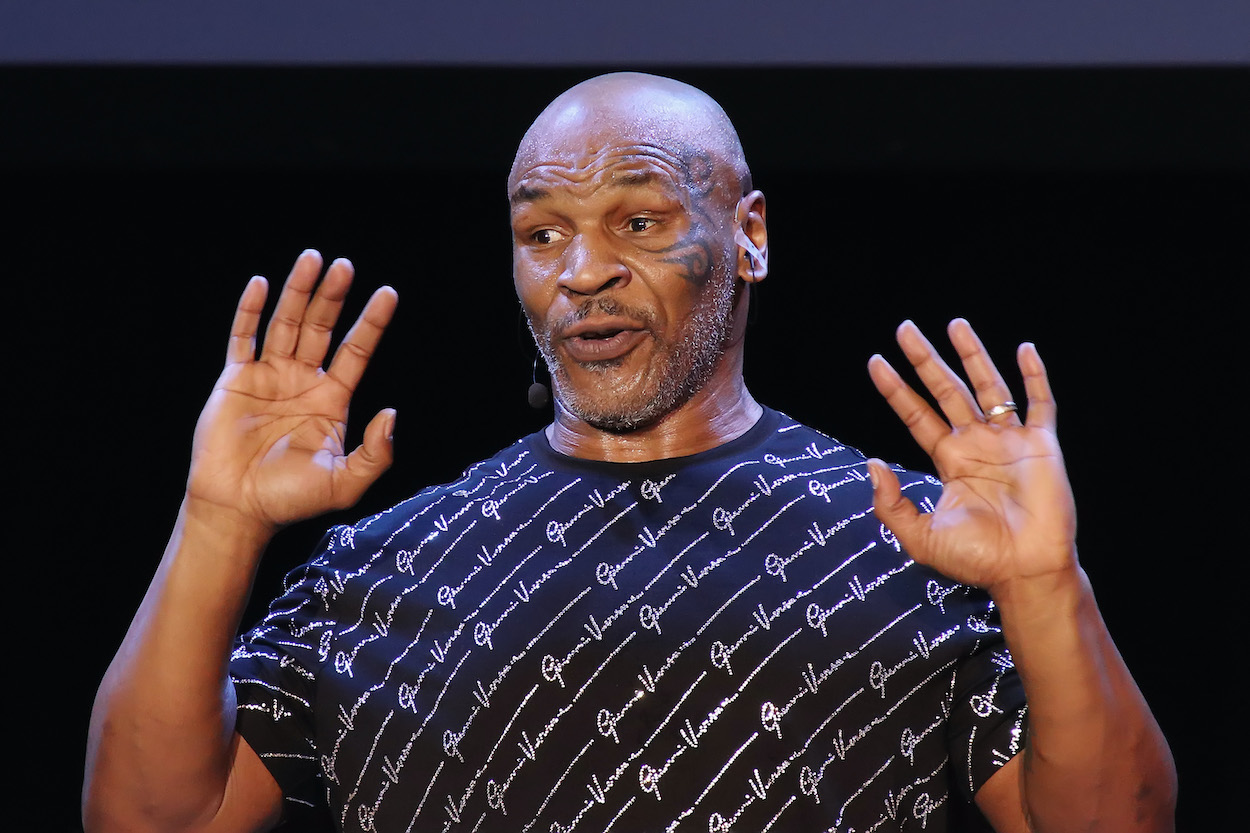 Mike Tyson Bluntly Refuses to Support His Eldest Son's Professional Boxing Dreams: 'Man, Just Get a Job'
Mike Tyson is one of the greatest boxers to ever live, but he doesn't want his son to follow suit.
Mike Tyson is inarguably one of the greatest boxers to ever live. He captivated fans with his ferocious power, his remarkable quickness, and his flair for the dramatic throughout the 1980s and 1990s, and there's no doubt he passed his unique talent down to his eldest son, Amir.
But according to Tyson's recent comments, he really doesn't want Amir to follow in his footsteps and pursue a professional boxing career himself.
Mike Tyson's eldest son wants to fight Logan Paul
Tyson has three sons (Amir, Miguel, and Morocco), and he's trained with them in the gym ever since they first showed interest in the sport of boxing. Videos of Tyson's sons sparring or hitting the speed bag have gone viral over the past few years, and they clearly have a natural talent in the ring.
None of the three have explored a professional boxing career yet despite being old enough to do so, but Amir, who's 24 years old, has started to show an interest.
Speaking on a recent episode of his Hotboxin' podcast, Tyson revealed his eldest son wants to step in the ring to fight Logan Paul. Paul recently called out "old" Tyson and claimed he could take him in a fight, so Amir wants to defend his father's honor by knocking out the brazen YouTuber-turned-boxer.
But that won't be happening if Tyson has any say in the matter.
Tyson bluntly refuses to support his son's boxing dreams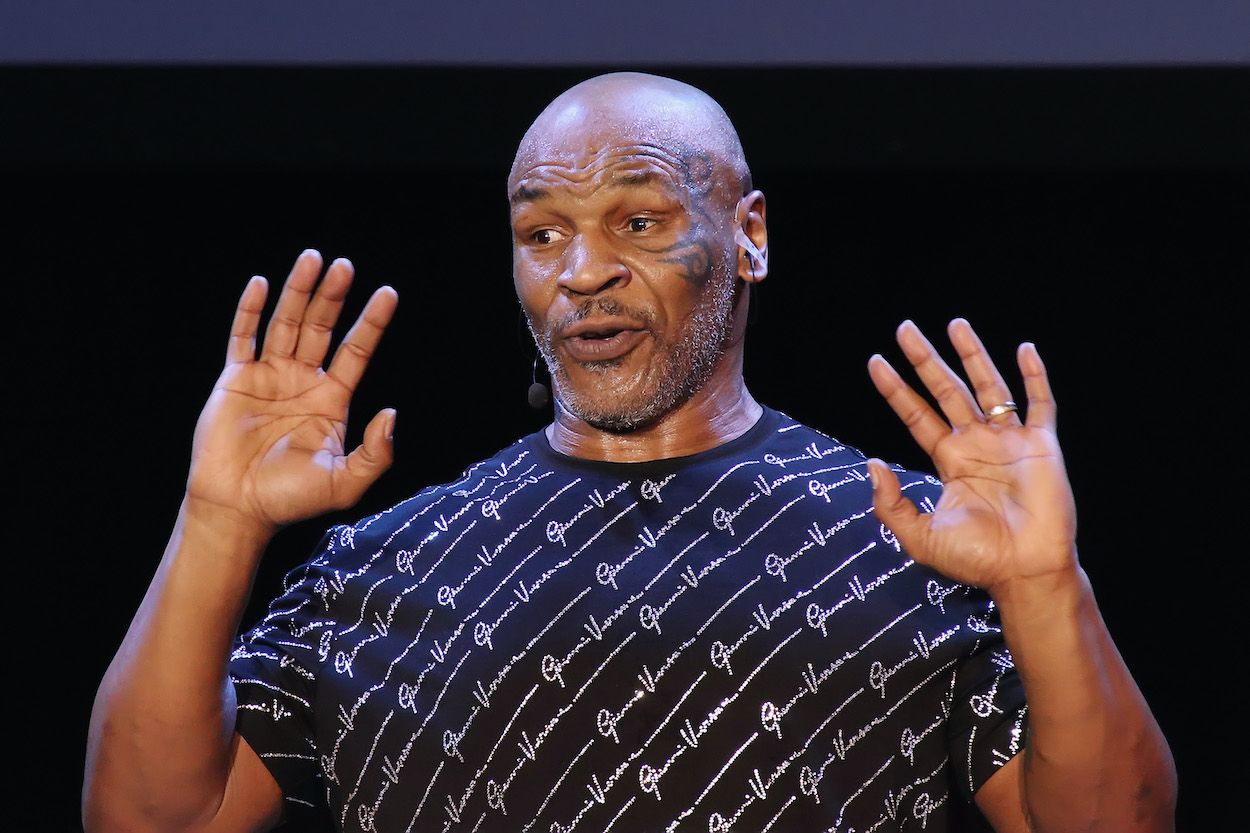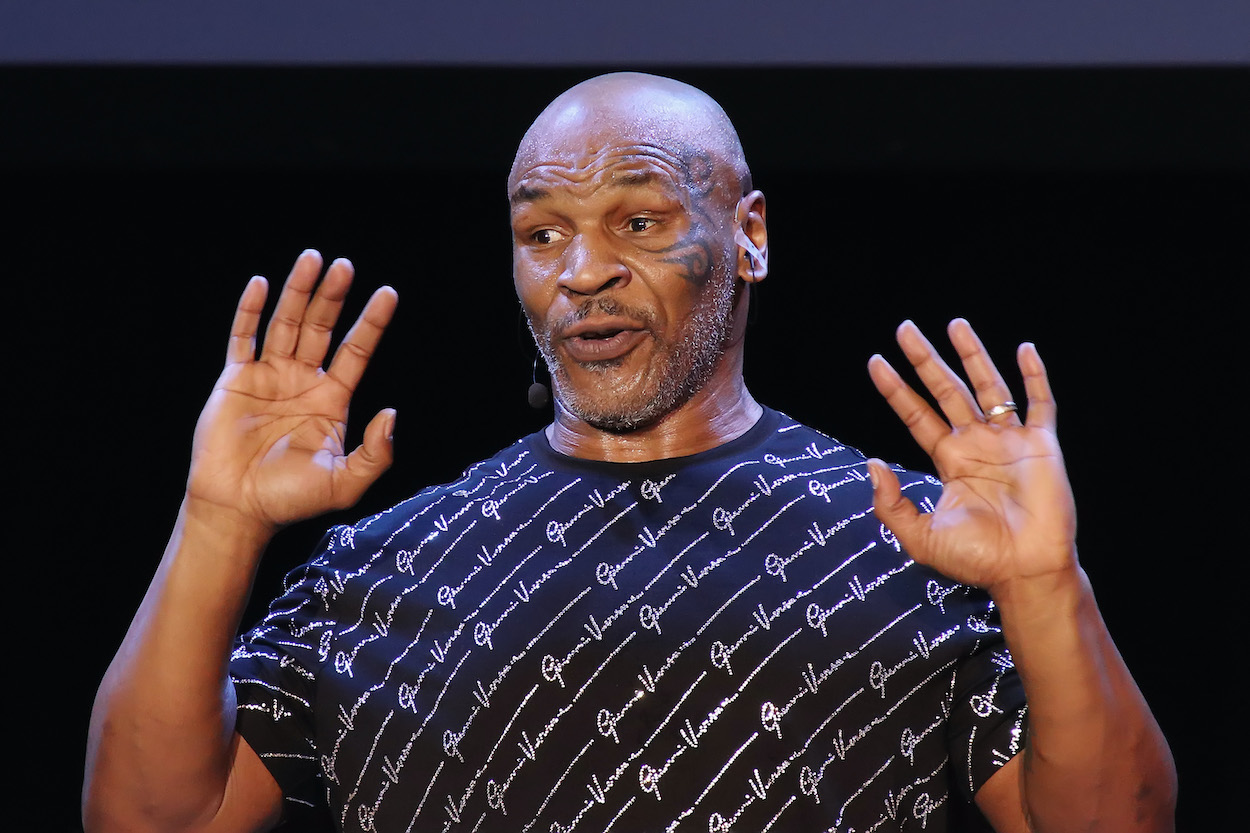 Most professional athletes would be thrilled if their sons or daughters also decided to pursue a career in sports, but not Tyson.
While speaking with podcast co-host and ex-UFC champion Henry Cejudo and boxer David Benavidez on the same episode of Hotboxin', Tyson revealed he has no interest in supporting Amir's boxing dreams.
I have my kid, the oldest one, he's 24. He wants to do this so bad. I said, 'Man, just chill the f— out.' He wants to fight Logan Paul and those guys. He wants to do that. I said, 'Man, just get a job. Get a real estate license. Just chill out, man. Why can't you take advantage of your lightweight wealthiness? Just chill.' You don't want none of that heat. I'm telling you. This drives people to commit suicide, getting humiliated in front of millions of people. You gotta be able to take that pressure and heat. Not many people can do it. It seems like a lot of people, but the people doing it is such a small percent. It's probably one percent.

Mike Tyson
Tyson knows better than anyone the toll professional boxing can take on a man, and he understandably doesn't want his son to experience the same struggles he went through as a fighter.
Could "Iron Mike" really be Logan Paul's next opponent?
The sport of boxing has become somewhat of a farce in recent years. YouTubers, washed-up athletes, and basically anyone who's desperate enough to get knocked out for some attention is trying their hand at boxing nowadays, and the Paul brothers have been the ones leading the bizarre movement.
After going eight full rounds against undefeated champion Floyd Mayweather earlier this year, Logan Paul claimed on his Impaulsive podcast that he could beat Tyson.
"Someone mentioned Mike Tyson. My lawyer mentioned it and he's like, 'Nah, Tyson will rip your head off. You don't stand a chance.' I'm like, 'I just went through all this.' You can't tell me I can't beat Mike Tyson. He's old, old," Paul said.
If Amir Tyson won't be stepping in the ring to shut Paul up, maybe "Iron Mike" will.