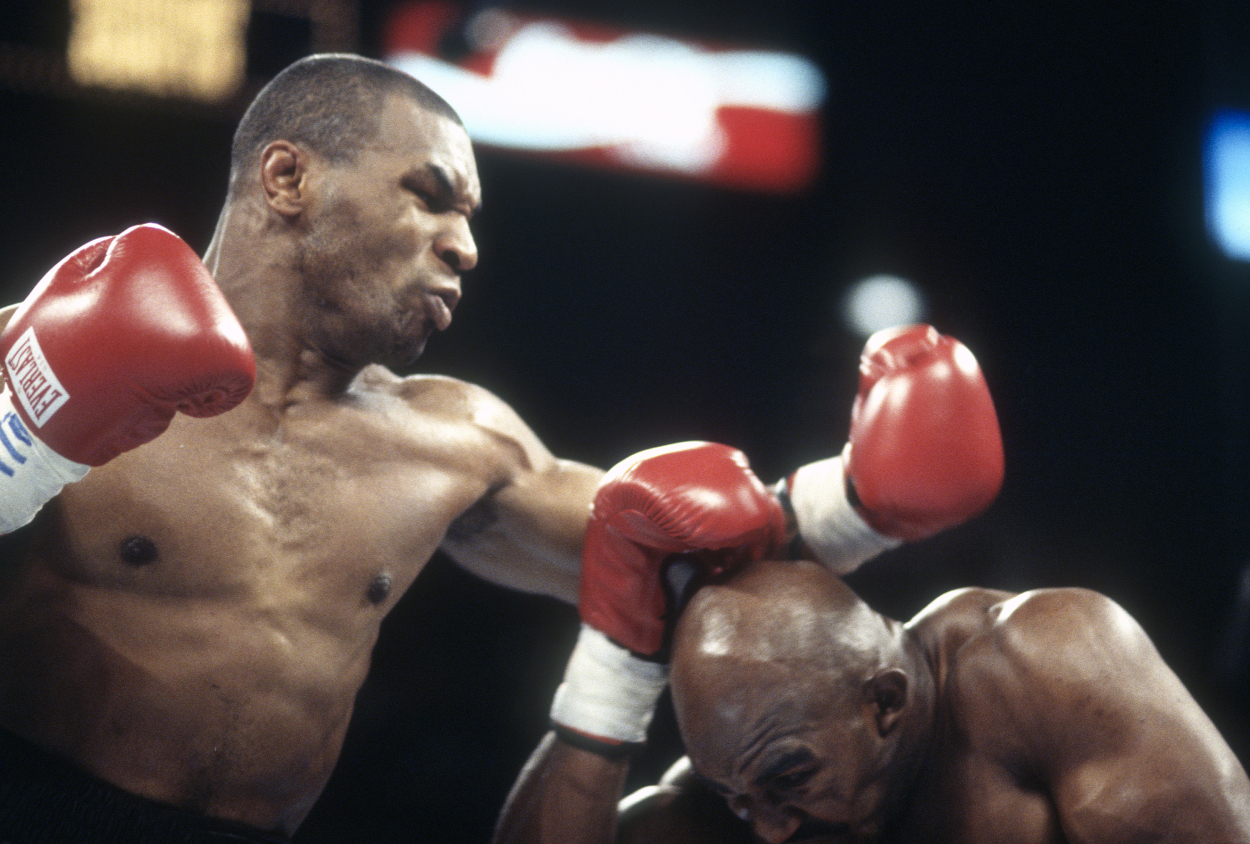 Mike Tyson, Terrell Owens Have Vastly Different Ideas on What Would Have Happened Had Social Media Existed in Their Prime
Mike Tyson and Terrell Owens were asked what it would've been like had social media existed in their prime.
Mike Tyson and Terrell Owens are very outspoken. Both did a lot of talking during their Hall-of-Fame careers. How different would things have been had social media been around during the prime of their careers? They both tackled that question and had vastly different answers.
Mike Tyson did his talking inside the boxing ring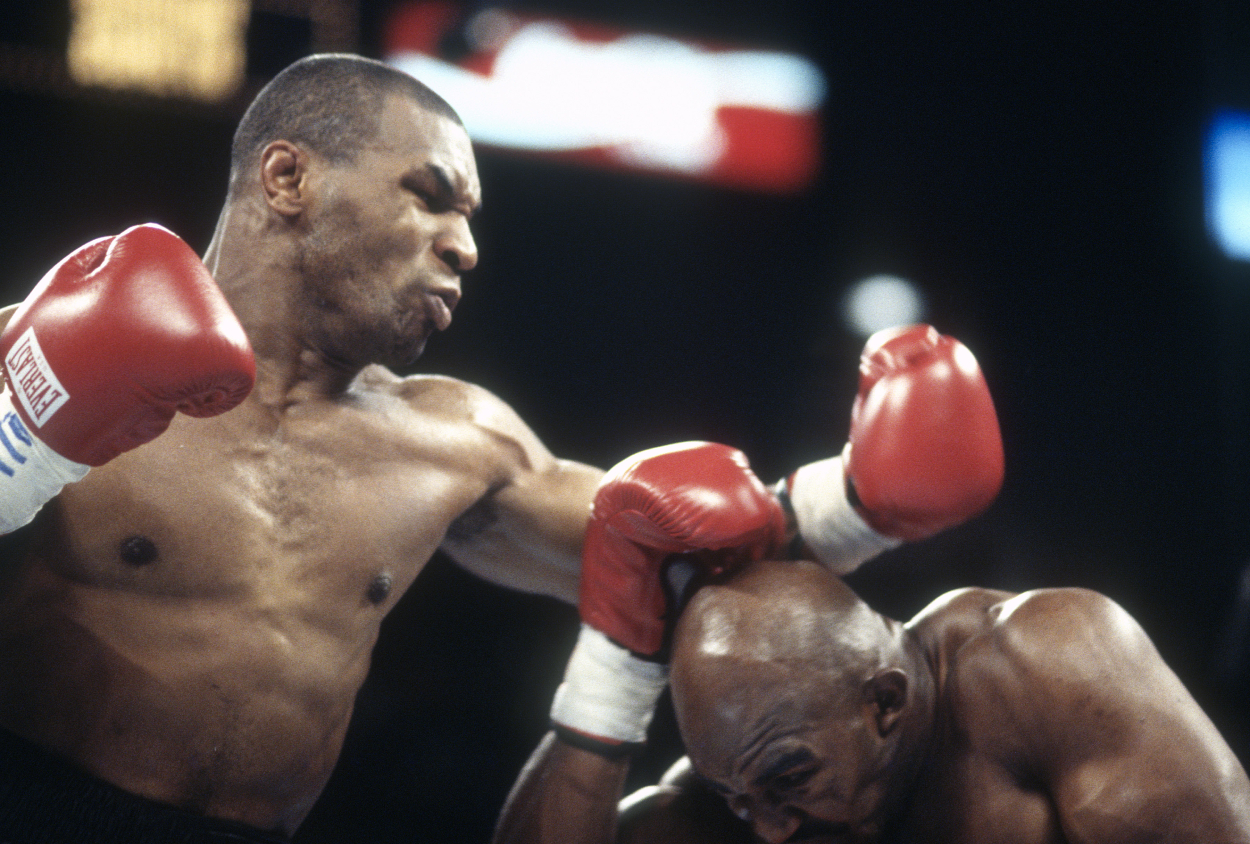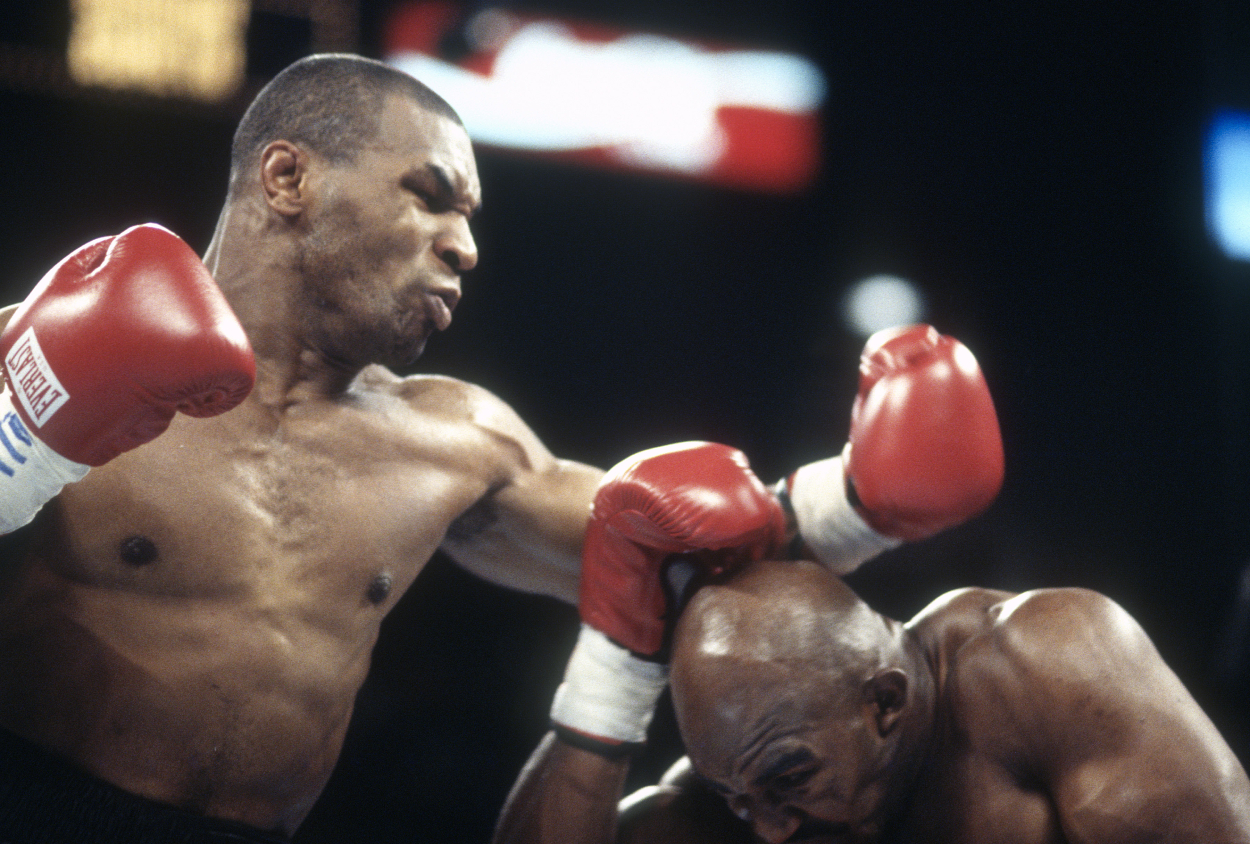 Mike Tyson wasn't the trash talker like Muhammad Ali, but he did his share. Most of his talking was done inside the ring and he did a lot of that talking with his boxing gloves. Tyson usually didn't spend a whole lot of time in the ring with his opponent as he was famous for his early knockouts.
In his prime, Tyson may have been the most feared boxer of all time. He won the first 37 professional fights of his career. His first 19 fights were won via knockout, and 12 of those occurred in the first round. Tyson became the youngest heavyweight champion of the world when he was 20 years old.
Tyson is a member of both the International Boxing Hall of Fame and the World Boxing Hall of Fame. He finished his career with a record of 50-6. Of his 50 victories, 44 were by knockout.
Terrell Owens was always talking
Terrell Owens wasn't supposed to be in the Hall of Fame. He was a kid who didn't even start for his high school team. He worked his way to a small college and blossomed in the NFL. Throughout his NFL career, Owens talked smack before, during, and after games.
Owens was always looked at as arrogant or cocky because of his trash talking. As he grew in the NFL, his numbers spoke for themselves. Owens was drafted out of Chattanooga by the San Francisco 49ers in the third round of the 1996 NFL draft. He spent the first eight years of his 15-year career in San Francisco.
During his pro career, Owens led the league in touchdowns three seasons. He had nine 1,000-yard seasons and was a six-time Pro Bowler, making it five straight seasons. Owens finished his career with 153 touchdowns and 15,934 yards. He was inducted into the Pro Football Hall of Fame in 2018.
How would Owens and Tyson have handled social media in their days?
Terrell Owens was a recent guest on Mike Tyson's podcast, Hotboxin' With Mike Tyson. Tyson's co-host, Sebastian Joseph-Day, asked what it would've been like had the two had access to social media during the prime of their careers. Owens said he would have absolutely welcomed it.
"I wish we had the platforms then that we have now," Owens said. "We're all human. We do get a little ticked off if somebody is saying some negative things about us. I would have been able to dispute or dispel some of the things that people were saying about me. Today, I have my own podcast and I'm able to confront a guy like Sean Salisbury or a Skip Bayless. The media was so powerful then."
Tyson had a drastically different answer. When Joseph-Day asked what it would have been like had he had Instagram back in his prime, Tyson didn't hesitate with his answer. "People would've seen me naked a lot," he said.
All stats courtesy of Pro Football Reference.