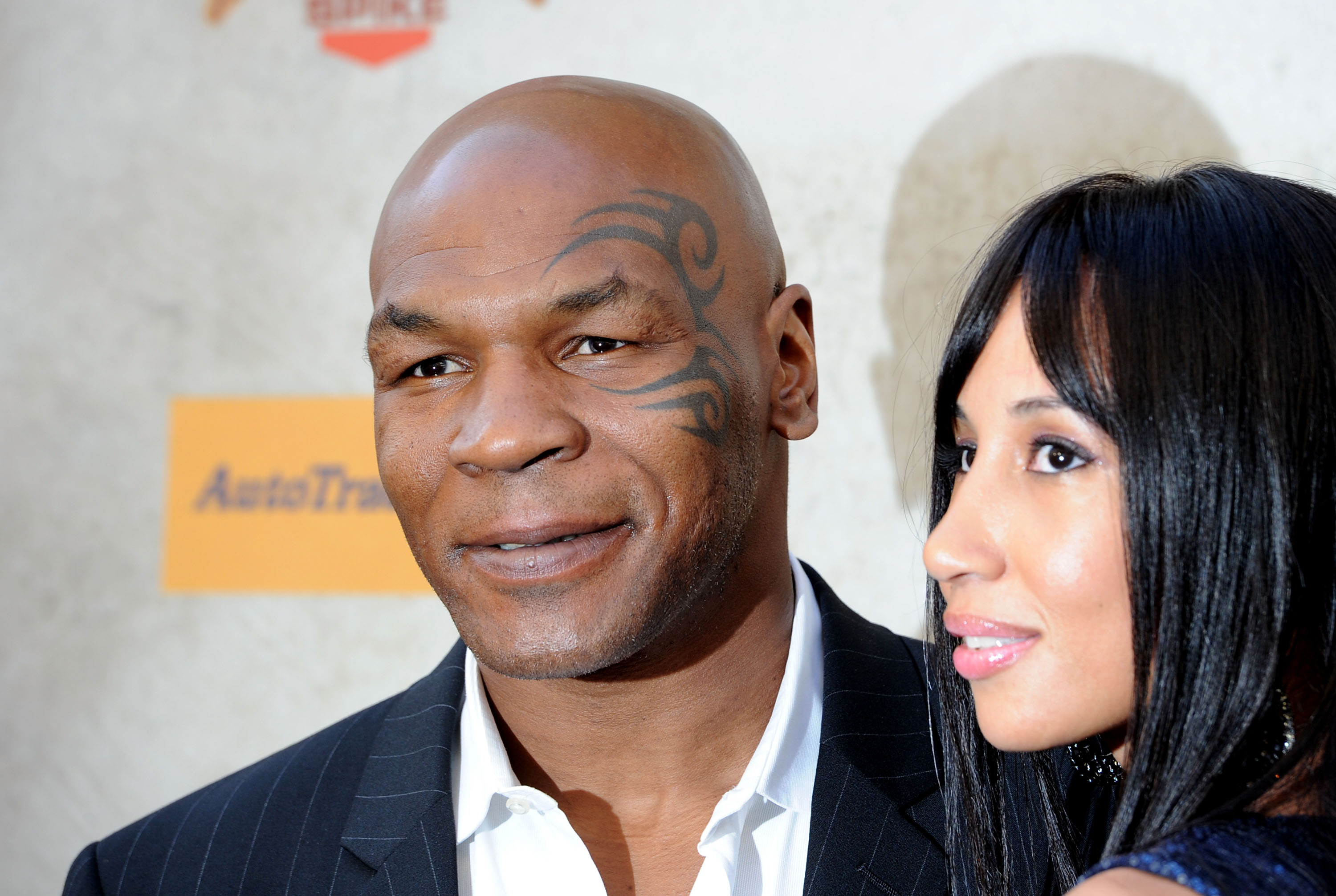 Mike Tyson: 'I'm Afraid to Be the Best I Can Possibly Be'
Former heavyweight boxing champion Mike Tyson said his purpose in life is to be the best Mike Tyson, but he's afraid to be that person.
During his prime, Mike Tyson was the best heavyweight boxer in the world. He was a knockout specialist during the 1980s, striking fear into many of his opponents. Tyson, however, said he could have been better, but he's "afraid to be the best I can possibly be."
Mike Tyson jumping back into the boxing ring
Boxing fans who were craving Mike Tyson's return to the ring will be treated Thanksgiving weekend when Tyson makes his comeback. Tyson steps back into the ring for an eight-round exhibition bout against Roy Jones Jr. Tyson, 54, and Jones Jr., 51, were originally supposed to go at it in September, but promoters pushed it back, believing the holiday weekend would generate more publicity.
Jones Jr. wasn't too happy with the date being pushed back. He last fought in 2018, while Tyson's last professional fight was in 2005 against Kevin McBride. Jones said the extra two months would allow Tyson to get back into shape.
"Having it September 12 was to my advantage," Jones Jr. to Fight Hub TV. "He's a bigger guy. It's going to take him longer to get in shape and it's going to take him longer to get his mind right. He hasn't been active since, like 2009 or something. I fought in 2018."
The fight is listed as an exhibition, but don't tell the boxers
Nov. 28 will be the date Mike Tyson gets back into the boxing ring to take on Roy Jones Jr. The bout is scheduled as an exhibition match which will consist of eight three-minute rounds. The boxers aren't expected to enter the ring with the intention of knocking each other out.
California State Athletic Commission executive director Andy Foster has already met with both fighters to outline the rules. "It's an exhibition," Foster told Boxing Scene back in July. "They can exhibit their boxing skills, but I don't want them using their best efforts to hurt each other. They're going to spar hard, but they shouldn't be going for a knockout. This isn't a record-book type of fight. This is not world-championship boxing right now. It's not what this is. People shouldn't be getting knocked out."
Neither Tyson nor Jones Jr. believe the other won't be bringing their best into the ring. Jones said when you fight Tyson, you always prepare for the worst. "You don't know what Mike Tyson might come in there and do," Jones Jr. said in a recent interview with Joe Rogan. "You gotta protect your ears, your chin, your jaw. And you don't know what he might do. So what you better do is get in shape and be prepared for whichever Mike shows up."
Mike Tyson is afraid to be the best he can be
Mike Tyson was as dominant a fighter there was when he was in his prime. He was a knockout machine and finished his pro career with a record of 50-6. Of those 50 wins, 44 came by knockout. Tyson was the best heavyweight boxer of his time. He believes he could've been better but he recently said he is afraid to be the best he can be.
Recently, Eben Britton, Tyson's co-host on the podcast Hotboxin' With Mike Tyson, asked the former heavyweight champion what he thought his purpose in life was. "To be the best Mike Tyson I can possibly be," Tyson answered. "In order for me to be the best Mike Tyson I can possibly be, it would have to be a serious change.
"I wouldn't say the word 'ni–er' and my whole life would be so changed if I was the best I could possibly be," Tyson said. "I'm afraid to be the best I can possibly be. Isn't that funny? I'm scared. Imagine me not swearing? Imagine me being conscious of everybody else's feelings, imagine that? Whoa. That alone is just wow."