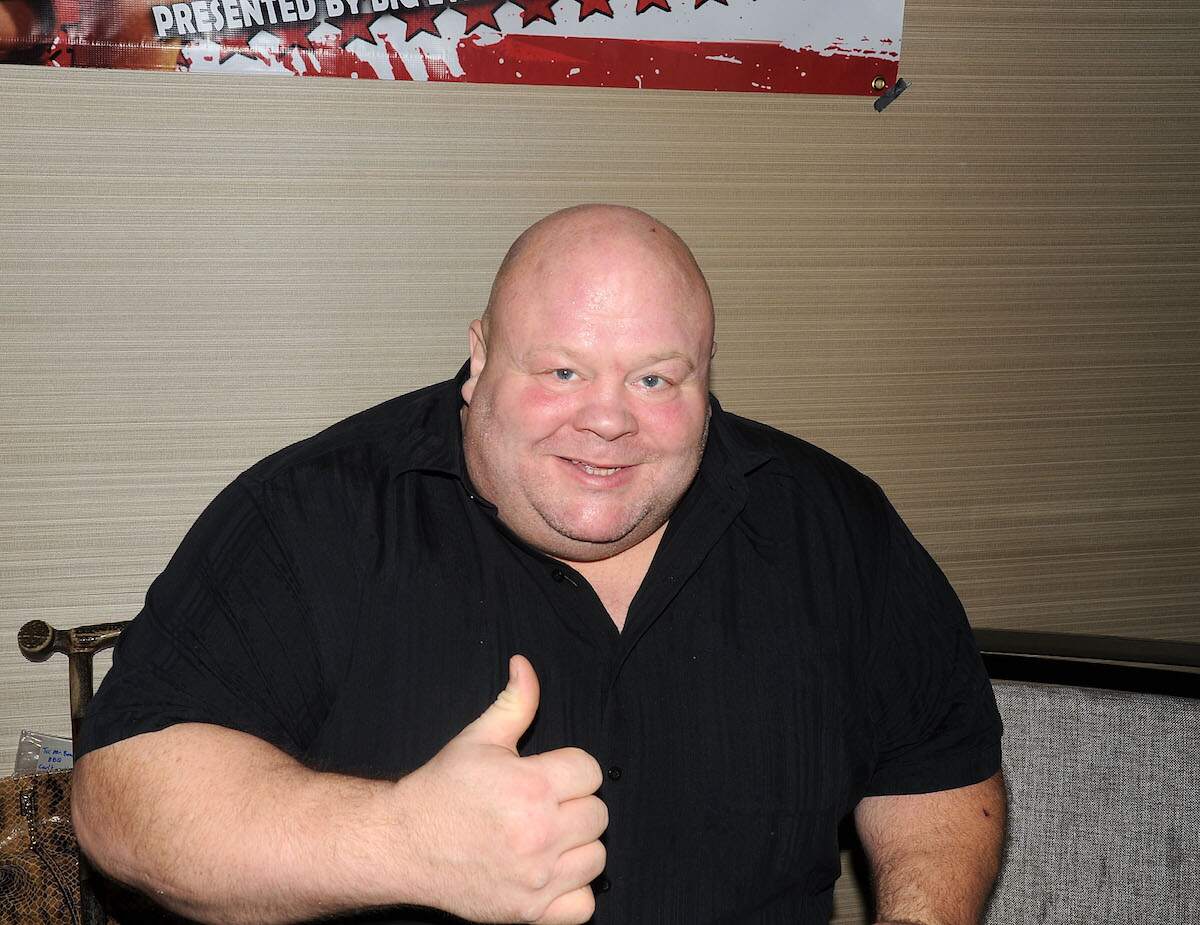 Boxer Butterbean: The Retired Athlete's Net Worth, Real Name, Family, and More
The retired boxer Butterbean is more than a name. The bald, 300-pound fighter was famous for his stature and boxing expertise.
Few boxing stars from the '90s are as recognizable as Eric "Butterbean" Esch. The bald, 300-pound fighter was famous for his stature and boxing expertise. Many sports fans wonder what happened to the legendary boxer and the history behind Butterbean's iconic name.
Boxer Butterbean career
Butterbean began his career boxing with the Toughman contest, an amateur, no-experience-necessary boxing tournament open to the public. He was such a hit with the Toughman fans that he quickly turned from amateur to pro.
Butterbean's second professional fight was nationally televised on a Jed Hearns undercard. He scored a second-round TKO against Doug Norris. Esch mainly competed in four-round fights and started his professional career hot with a 15-win streak. Eventually, Butterbean lost to Mitchell Rose in two rounds at Madison Square Garden in December 1995.
But the loss to Rose didn't stop his boxing rise. Esch continued securing wins and wouldn't lose again until 2001. In 2013, Butterbean eventually retired from professional boxing with a record of 77-10-4.
While he never secured a heavyweight title, Butterbean's dream fight was with Mike Tyson. Esch thought he could stand a chance against Tyson, arguing he was better than some of Iron Mike's opponents later in his career.
Following boxing, Butterbean transitioned to the MMA world, where he fought 28 times and secured a record of 17-10-1.
Butterbean the boxer net worth
Celebrity Net Worth shows Butterbean's net worth at about $500,000. It's difficult to say what his earnings were in the '90s. But one could speculate he made decent money as he fought against former champions and champion contenders. He most notably fought against Peter McNeeley, who battled Mike Tyson, and an aged Larry Holmes, a former heavyweight champion.
Butterbean signed with Bob Arum's Top Rank promotion early into his career. He made a name for himself in short, four-round fights. Because many of Esch's fights ended early in a knockout, four-round fights suited him well.
Esch also appeared on The Tonight Show numerous times, was included in 15 video games, and appeared in a Jackass film.
Boxer Butterbean real name
Believe it or not, Butterbean is not Eric Esch's real name. Esch earned the moniker "Butterbean" in the early '90s when he first entered a Toughman contest. He needed to hit the weight limit of under 400 pounds, so he went on a chicken and butter beans diet to gain weight. While the diet faded, the name Butterbean lasted.
According to Fight Magazine, Esch's friends who cajoled him into entering the contest were chanting the main ingredient in his diet at that first fight. The nickname stuck, causing other folks in the crowd and throughout his career to continue chanting Butterbean.
Butterbean worked at a manufacturing plant when his co-workers dared him to enter the Toughman contest. After successful bouts with Toughman and going pro, Esch left behind his life of decking floors for manufactured homes in Addison, Alabama.
Esch was born in Atlanta, Georgia, and then, at age four, moved to St. Johns, Michigan, before moving to Jasper, Alabama, at age 11. His mother died when he was eight, and he recalls being bullied as a child due to his weight.
Butterbean's wife and family
Esch lives in Jasper, Alabama, with his wife and three children. He's married to Libby Gaskin, and his children are Brandon, Caleb, and Grace. In 2018, Esch opened a restaurant named Mr. Bean's BBQ in Jasper.
A large boxing glove and a silhouette of Esch are on display at the restaurant that continues to serve barbecue and bar fare today.