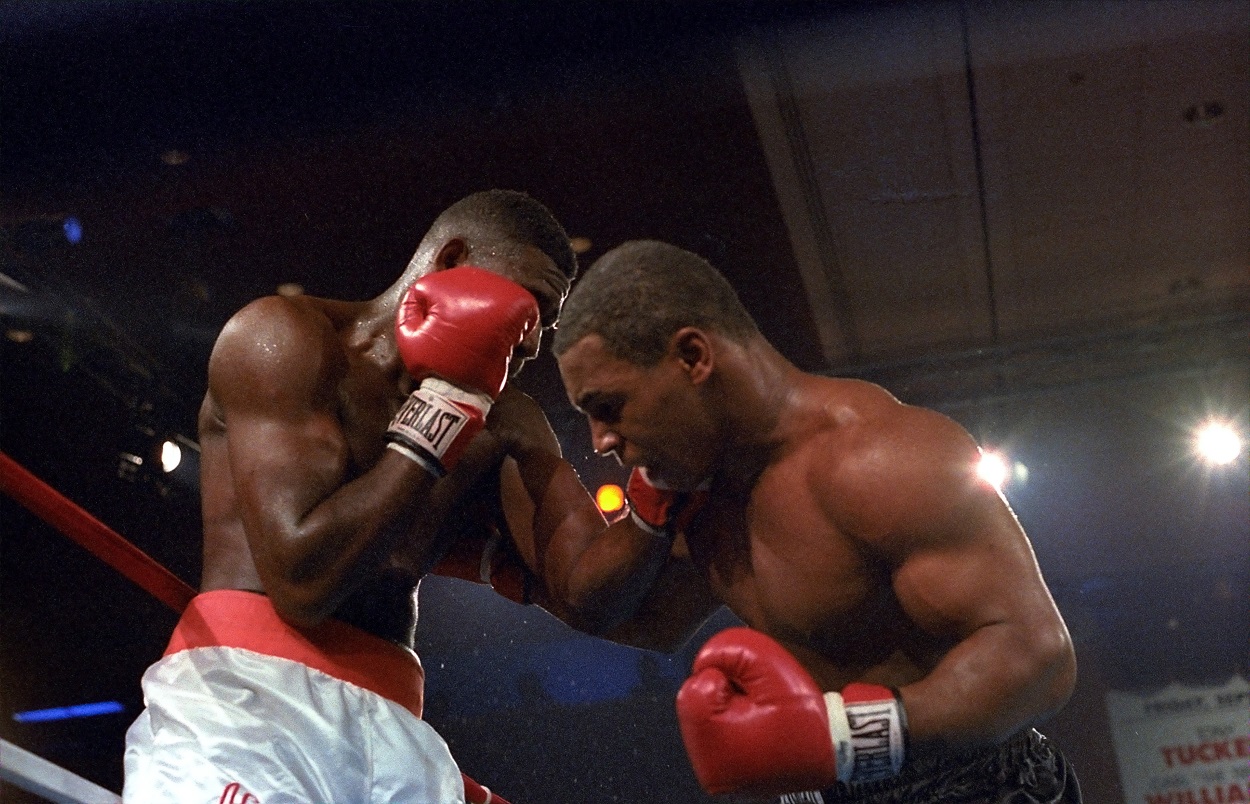 The Man Mike Tyson Says Was His Strongest Opponent Doesn't Feel the Same Way and Is Still Hoping for a Rematch 35 Years Later
Mike Tyson says the strongest opponent he ever faced was Jose Ribalta, who doesn't feel the same way and is still hoping for a rematch with Iron Mike.
You don't have to be a boxing fan to know who Mike Tyson is as he's easily one of the most famous athletes ever to walk the planet. But I'd venture a guess that not many people, including many boxing fans, don't know who Jose Ribalta is. And it's certainly OK if you don't.
For those unaware, Ribalta was Tyson's 26th opponent as a professional and his second-to-last opponent before he became the youngest heavyweight champion in boxing history at age 20. He's also the man Tyson says was his strongest opponent and had the best chin of any man he ever faced. How's that for some high praise from someone who squared off with the likes of Evander Holyfield and Lennox Lewis?
But the funny thing is that Ribalta, who took everything Tyson had back then and still wants another shot at him to this day, says that Iron Mike isn't the hardest hitter he ever stepped in the ring with.
Mike Tyson says Jose Ribalta was the strongest opponent he ever faced
Tyson and Ribalta met at Trump Plaza in Atlantic City on August 17, 1986. Tyson, the top-ranked contender by the WBA and the second-ranked contender by the WBC, had been decimating the heavyweight division since his first pro fight in March 1985 and came into the fight with a perfect 25-0 record that featured 23 knockouts. Ribalta, a 23-year old Cuban who turned pro in 1982 at the age of 18, came in with a 22-3-1 mark and was ranked eighth by the WBC.
Most assumed Tyson would end the fight quickly, and it seemed that would be the case when he landed this vicious uppercut in the second round.
But to the surprise of everyone, likely even including Tyson himself, Ribalta bounced right back up, and the fight was on from there.
Both landed several hard shots as the fight went on, and Tyson again floored Ribalta in the eighth. But once again, the young Cuban came back for more. Iron Mike knocked Ribalta down again in the 10th and final round, but Ribalta made it to his feet again. Tyson continued his assault, and referee Rudy Battle apparently thought Ribalta had had enough as he called the bout at the 1:37 mark, much to Ribalta's dismay as he wanted to continue.
Tyson later told Ring Magazine Ribalta was the strongest opponent he ever faced and also had the best chin, saying, "I hit Jose Ribalta with everything, and he took everything and kept coming back for more." But this wasn't the last time the two would cross paths.
The Cuban thought he was going to get the title shot Buster Douglas received and was later Iron Mike's sparring partner
Just over five months after his TKO victory over Ribalta, Tyson famously knocked out Trevor Berbick to become the WBC heavyweight champion. Three and a half months later, he defeated James Smith to win the WBA title, and just a few months after that, he became the undisputed heavyweight champion of the world by taking the IBF title from Tony Tucker. Iron Mike scored knockout victories in each of his next six fights, leaving him with a 37-0 record as the 1980s came to a close.
Meanwhile, Ribalta closed out the decade with a winning streak of his own. After his loss to Tyson, he scored eight consecutive victories, including a first-round knockout of former heavyweight champion Leon Spinks, and closed the '80s with a record of 31-4-1.
Feeling he'd done enough to get another shot at Tyson, Ribalta thought he was going to get his chance in Tokyo in early 1990. But he said Don King wasn't having it (h/t SecondsOut.com).
"Don King did not want me to fight Mike Tyson so what Don King did was pick Buster Douglas, but he underestimated Douglas. He did not want me to fight Tyson because he knew I would give him a hard fight."

Jose Ribalta on Don King blocking his title shot against Mike Tyson
King obviously wasn't the only one to underestimate Douglas. Tyson came into their February 1990 fight in average shape and paid the price for it, losing via 10th-round knockout in what many believe is the greatest upset in boxing history.
Ribalta never did get his title shot but did get to step in the ring with Tyson again, only this time as a sparring partner when Iron Mike made his comeback following a three-year prison sentence. But Ribalta is still holding out hope for one more match.
Ribalta says Iron Mike isn't the hardest hitter he ever faced and wants to step in the ring with Tyson one more time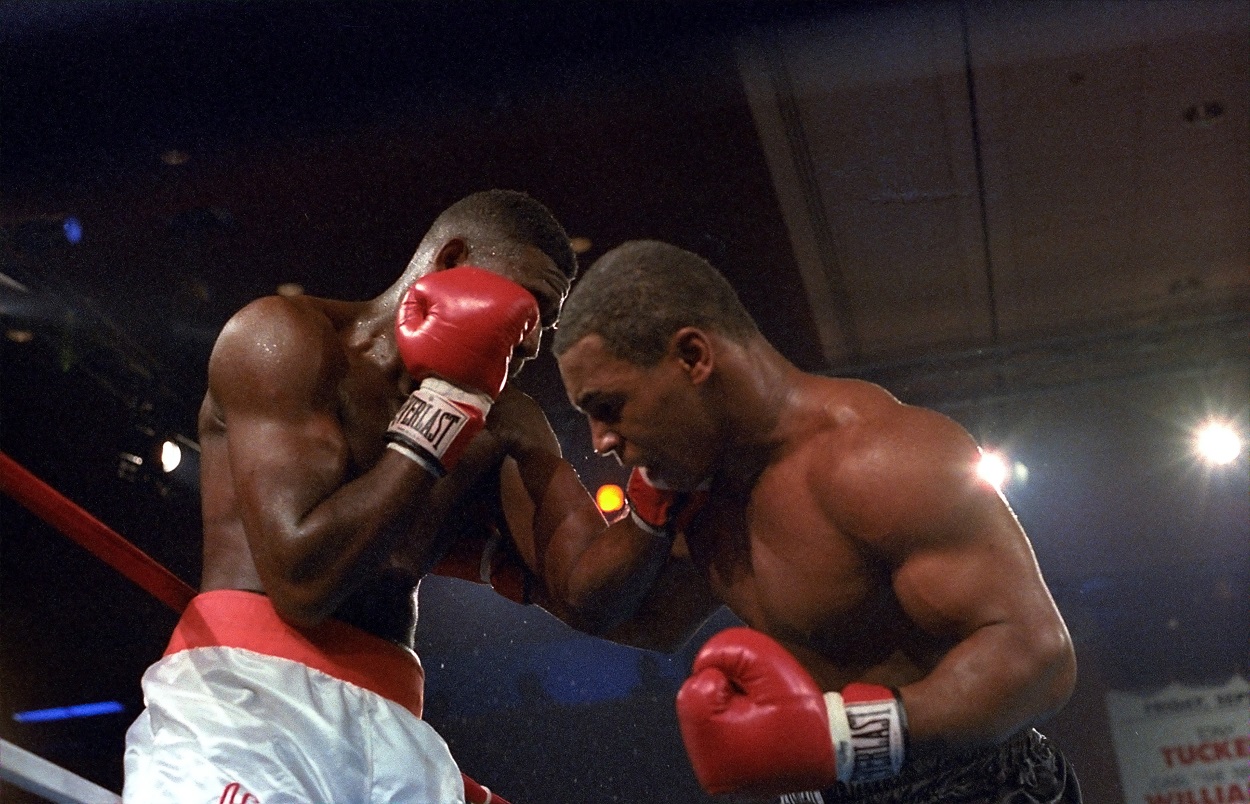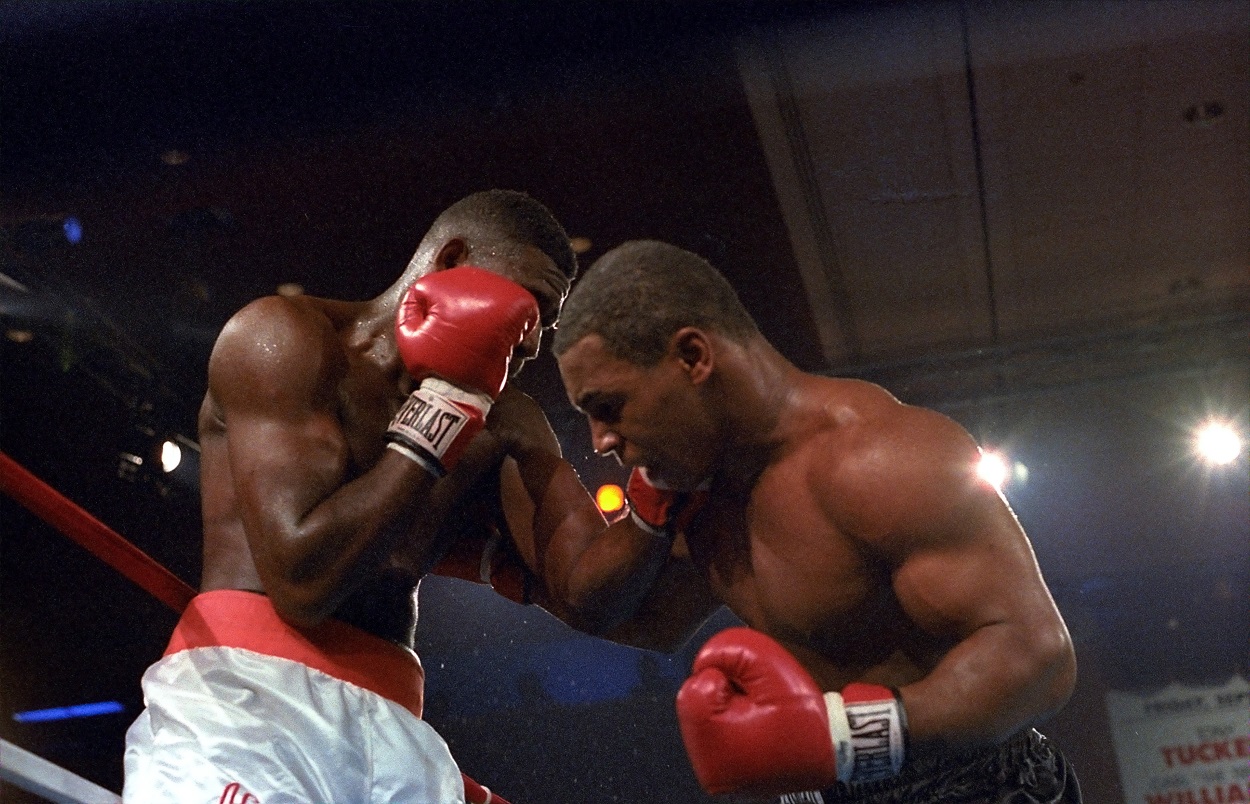 After not getting his shot at Tyson in 1990, Ribalta's career went downhill, and he became known as one of those journeyman fighters who was always willing to step in the ring at a moment's notice. In the third-to-last fight of his career, he was knocked out by Vitali Klitschko, who won the WBO heavyweight crown just over a year later. Ribalta lost to Chris Byrd, who later upset Klitschko to win that same title, in his next outing. He was then knocked out by Razor Ruddock in October 1999 and called it quits, ending his career with a 38-17-1 record.
As for who Ribalta believes was the hardest hitter he ever faced in his 56 fights, that honor surprisingly doesn't belong to Tyson but to James "Bonecrusher" Smith, who defeated Ribalta via split decision in April 1985.
Tyson, of course, retired in 2005 after an embarrassing loss to relative unknown Kevin McBride but made his return to the ring late last year in a highly publicized exhibition bout with Roy Jones Jr. Ribalta, now 58, was not impressed and truly thought he would be selected as Iron Mike's opponent.
"I thought I was going to be selected because even after we boxed in 1986 you had millions of people wanting to see the rematch between me and Mike Tyson. Especially after paying so much money, people want to see people get hit… it was a good fight but there should have been more contact."

Jose Ribalta on Mike Tyson vs. Roy Jones Jr.
Ribalta, who now works as a security guard and keeps himself in good shape, says he's still willing to step in the ring with Tyson or any other big-name heavyweight taking the exhibition route these days. While the likelihood of that happening is slim to none, you just never know in boxing these days.