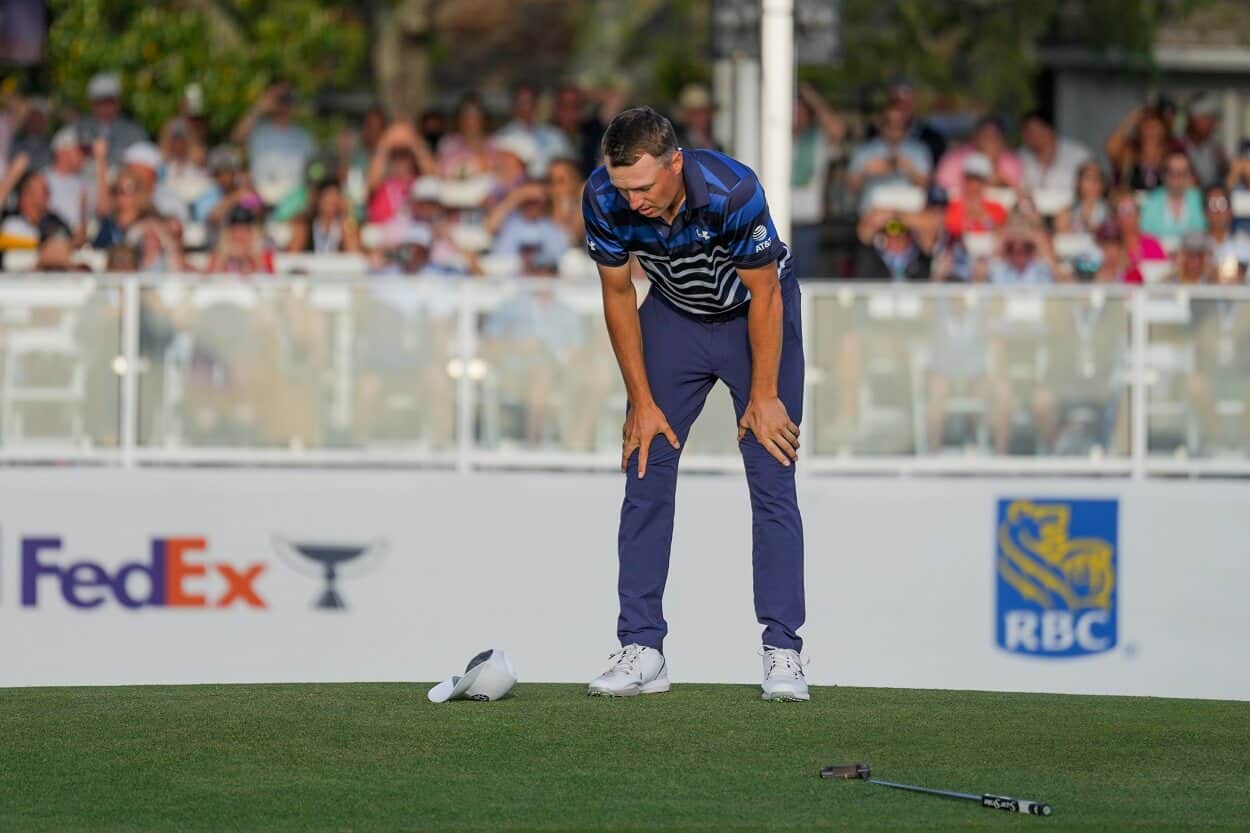 A Millimeter Cost Jordan Spieth $1.42 Million at the RBC Heritage, but He Still Earned More for Finishing 2nd Than He Did for Winning the Same Tournament a Year Ago
Jordan Spieth won more money finishing second at the 2023 RBC Heritage than he did for winning the 2022 edition.
Jordan Spieth gave himself chance after chance after chance on Sunday at Harbour Town Golf Links to win the RBC Heritage for the second straight year.
Entering the final round two shots behind Matt Fitzpatrick, who fired an 8-under 63 on Saturday to take the lead, Spieth made six birdies against just one bogey en route to a 5-under 66 on Sunday, tying him with the reigning U.S. Open champ at 17-under after 72 holes to put himself into a playoff for a second consecutive year.
But this year's playoff didn't go as well as last year's. Again, however, it's not as if Spieth didn't give himself chances to notch PGA Tour win number 14. He simply didn't capitalize, although it certainly looked like he had on each of the first two extra holes.
In the end, however, Fitzpatrick took home the $3.6 million top prize, while Spieth had to settle for the $2.18 million second-place check. Oddly enough, however, Jordan earned more with this loss than he did for his victory here a year ago.
Jordan Spieth earned more for his second-place finish at the RBC Heritage than he did for winning it a year ago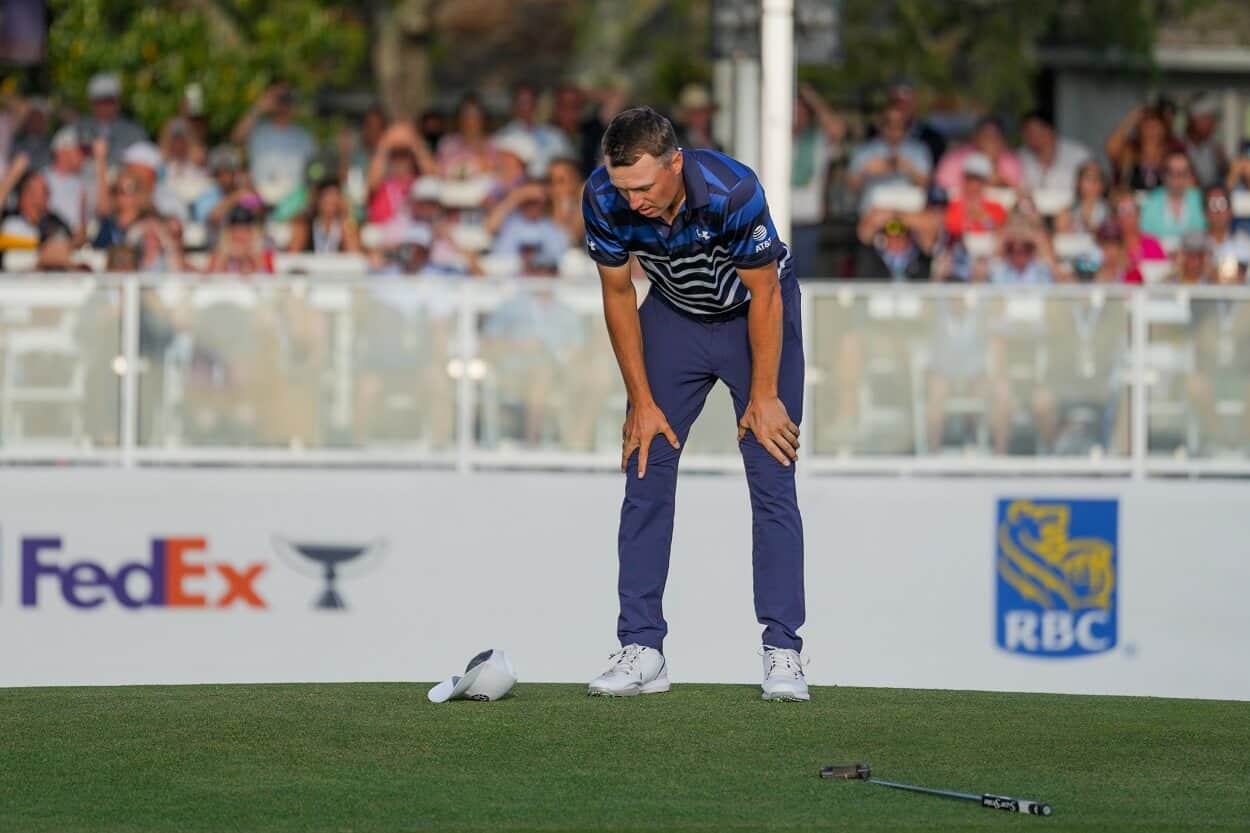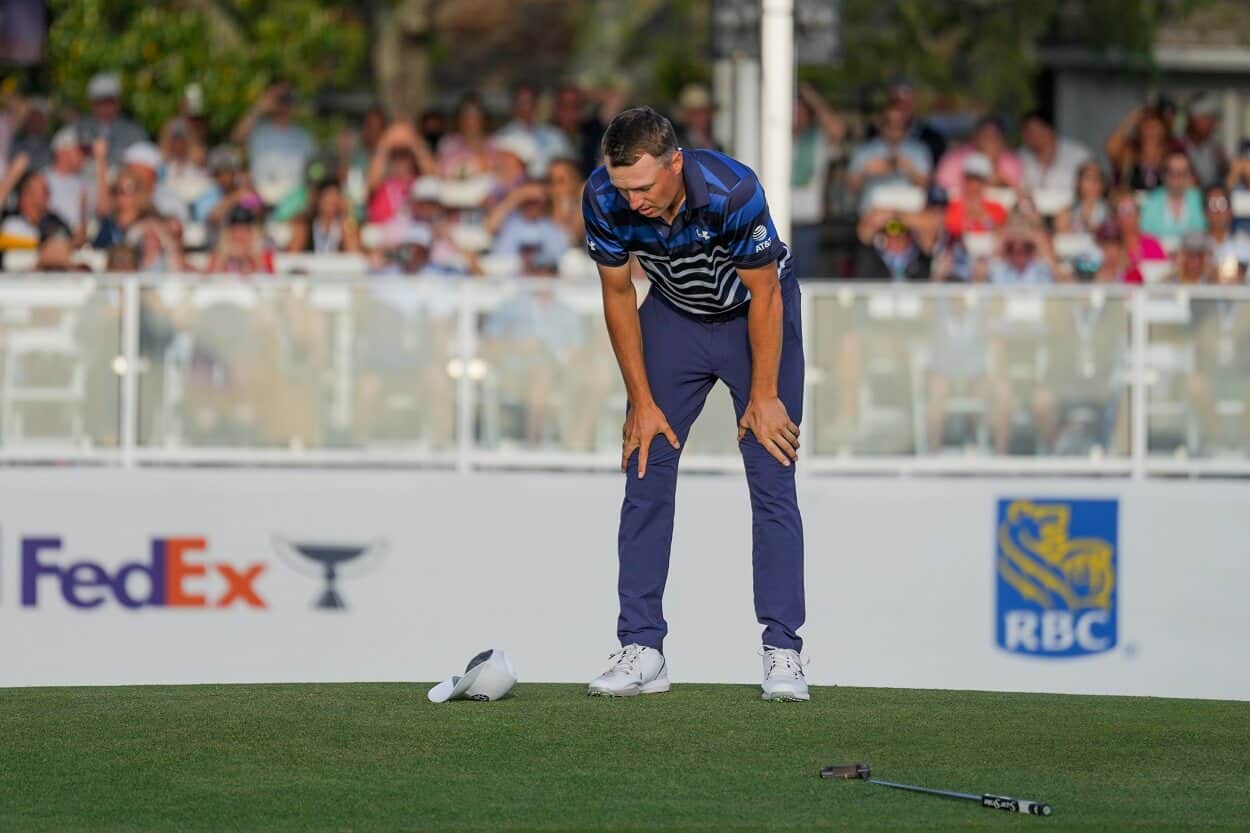 The playoff between Spieth and Fitzpatrick began on Harbour Town's signature 18th hole, where Jordan had a 12-foot birdie putt to win after the Englishman missed his own birdie effort from 34 feet away. And everyone watching, and even Spieth himself, thought the putt was going in as it reached the hole. And had it been a millimeter to the left, it would have. Instead, however, this happened.
From there, the playoff moved to the par-3 17th, where both players gave themselves great chances to make birdie. But after Fitzpatrick missed his 13-footer, Spieth again had a prime opportunity to end things with an even closer putt than he'd had on the previous hole.
But once again, Jordan failed to capitalize as his 11-footer didn't quite have enough speed and came up just short, moving the action back to the 18th.
And then this happened.
As mentioned, Spieth took home $2.18 million for finishing in solo second, which is actually $740,000 more than he earned for winning the RBC Heritage last year. The difference, of course, is that this year's edition was given designated status, meaning the overall purse was much higher.
So while Jordan Spieth was undoubtedly disappointed with how Sunday turned out, he still walked away with a hefty paycheck and 300 FedEx Cup points, which vaulted him from 34th place in the standings to 14th.