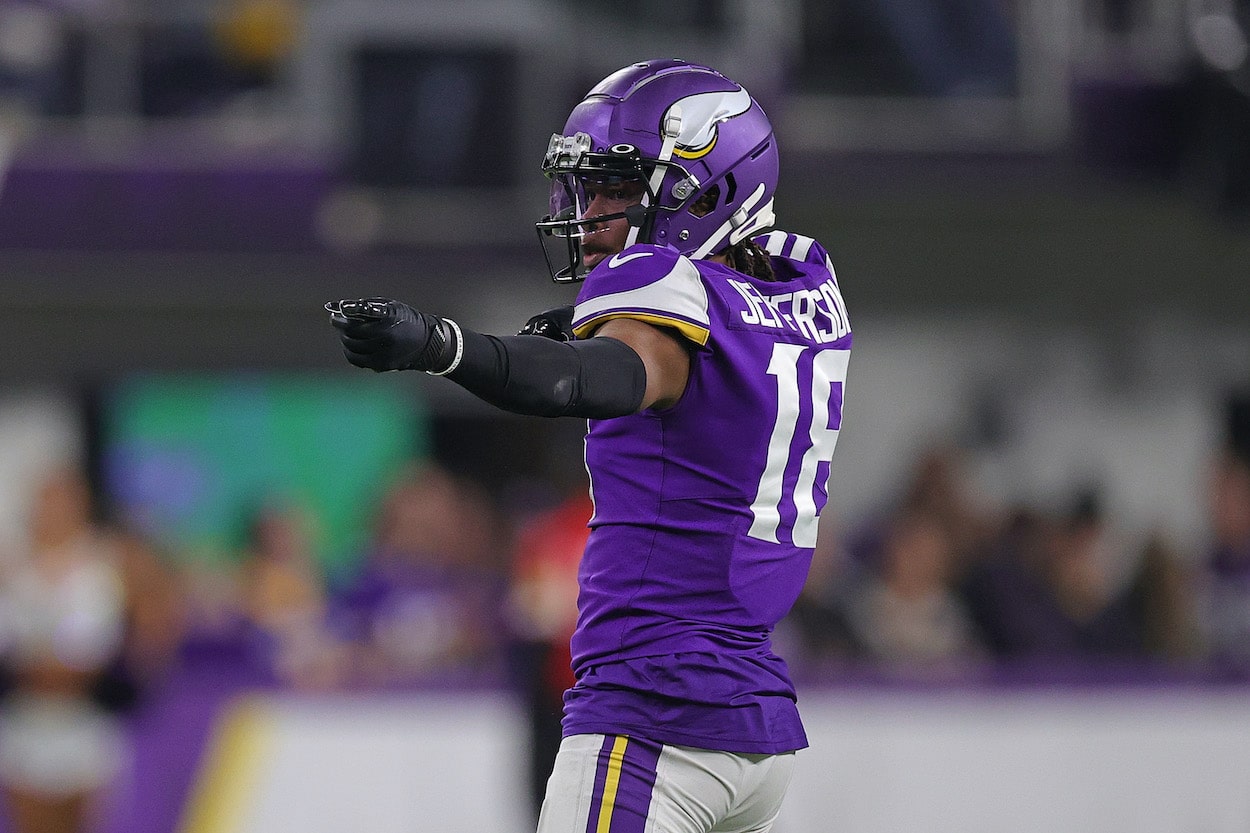 Minnesota Vikings: Justin Jefferson Says the Old Offense Is Dead
Minnesota Vikings star WR Justin Jefferson says the old run-first offense the team ran under Mike Zimmer will be a lot different next season.
For a long time, the Minnesota Vikings relied on the running game to drive the offense. Despite having a competent quarterback in Kirk Cousins and incredible players on the outside, such as Justin Jefferson and Adam Thielen, former head coach Mike Zimmer stuck to his Bill Parcells-style running and defense philosophy, even as the NFL changed around him.
Now, with Zimmer out and Sean McVay disciple Kevin O'Connell, the Vikings' days of playing a three-yards-and-a-cloud-of-dust offense are over, according to Jefferson.
Justin Jefferson says the Minnesota Vikings offense will look different in 2022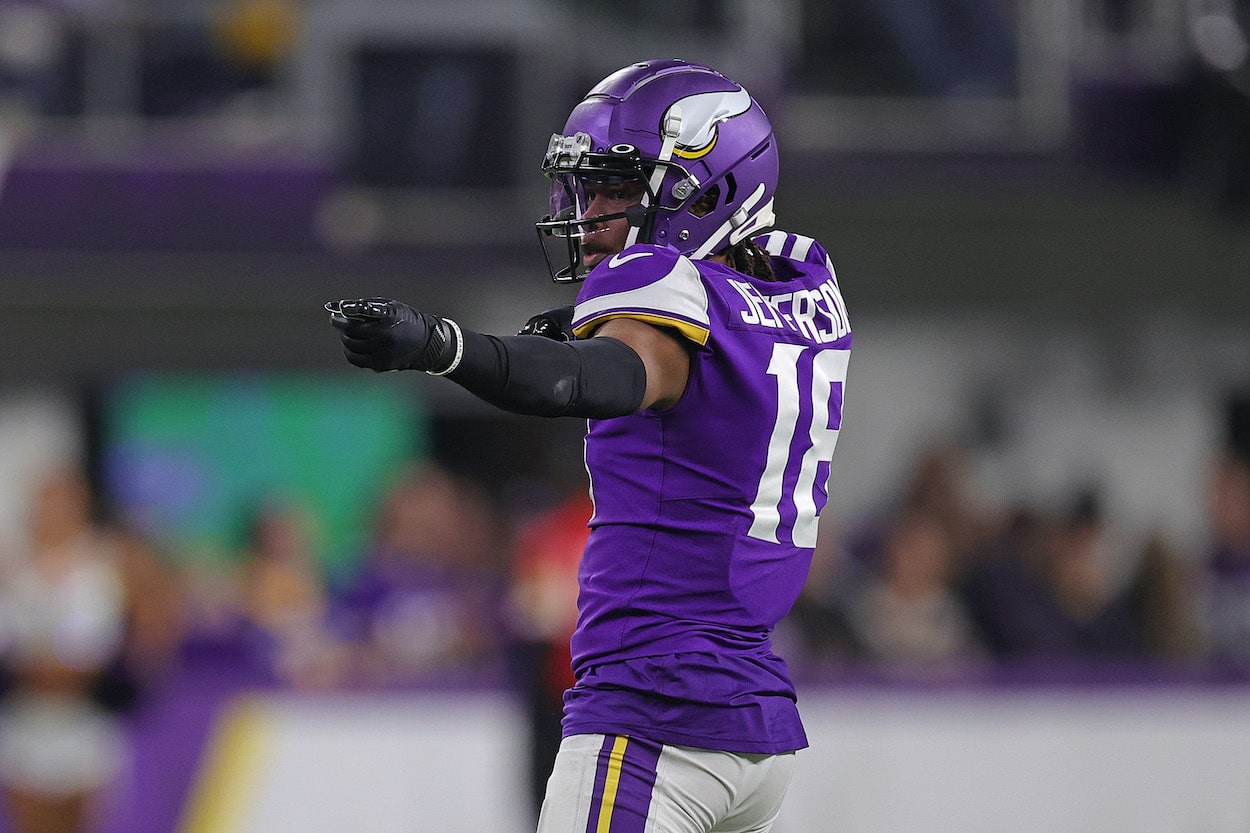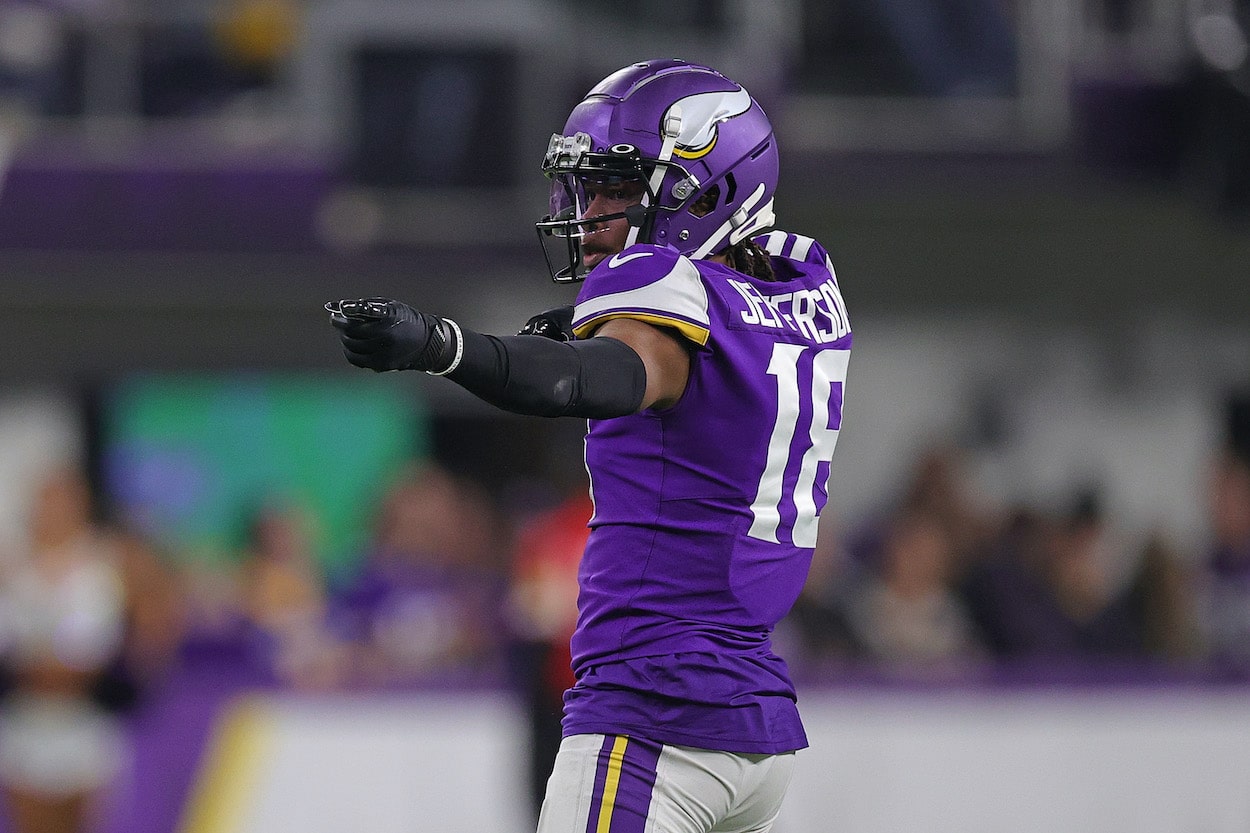 Mike Zimmer is old school.
That's not necessarily a bad thing. Unless you stubbornly refuse to change (at least a little) with the times.
The NFL is now a passing league. The final four teams in the 2021 playoffs ranked first (Tampa Bay Buccaneers), fourth (Kansas City Chiefs), fifth (Los Angeles Rams), and seventh (Cincinnati Bengals) in passing yards in the regular season.
During Zimmer's eight-year tenure in Minnesota, the Vikings finished in the top 10 of the league in rushing attempts four times and in the top half five times. However, the team only made the playoffs three times.
New Vikings head coach Kevin O'Connell likes his QBs to throw the ball. The former New England Patriots backup signal-caller presided over two 4,000-plus-yard passing offenses as offensive coordinator in LA.
This new style of offense is exciting for Pro Bowl wideout Justin Jefferson. He told reporters at Vikings minicamp, per PFT:
Our offensive style, it's not a run-first offense anymore. Just us being able to put different people in different positions and distribute the ball, really. I'm so excited in this offense. Us just being in OTAs, learning the plays, going through it with our defense, and stuff.

Justin Jefferson on the MInnesota Vikings offense
To Jefferson's point, reports from Vikings camp have star running back Dalvin Cook taking reps with the wide receivers.
The possibility of a pass-heavy offense with Cook, Jefferson, and Thielen catching passes all over the field should be as exciting to Vikings fans as it is to Jefferson. In an entirely winnable NFC North, the Vikings could challenge for the division crown for the first time since 2017.
All stats courtesy of Pro Football Reference