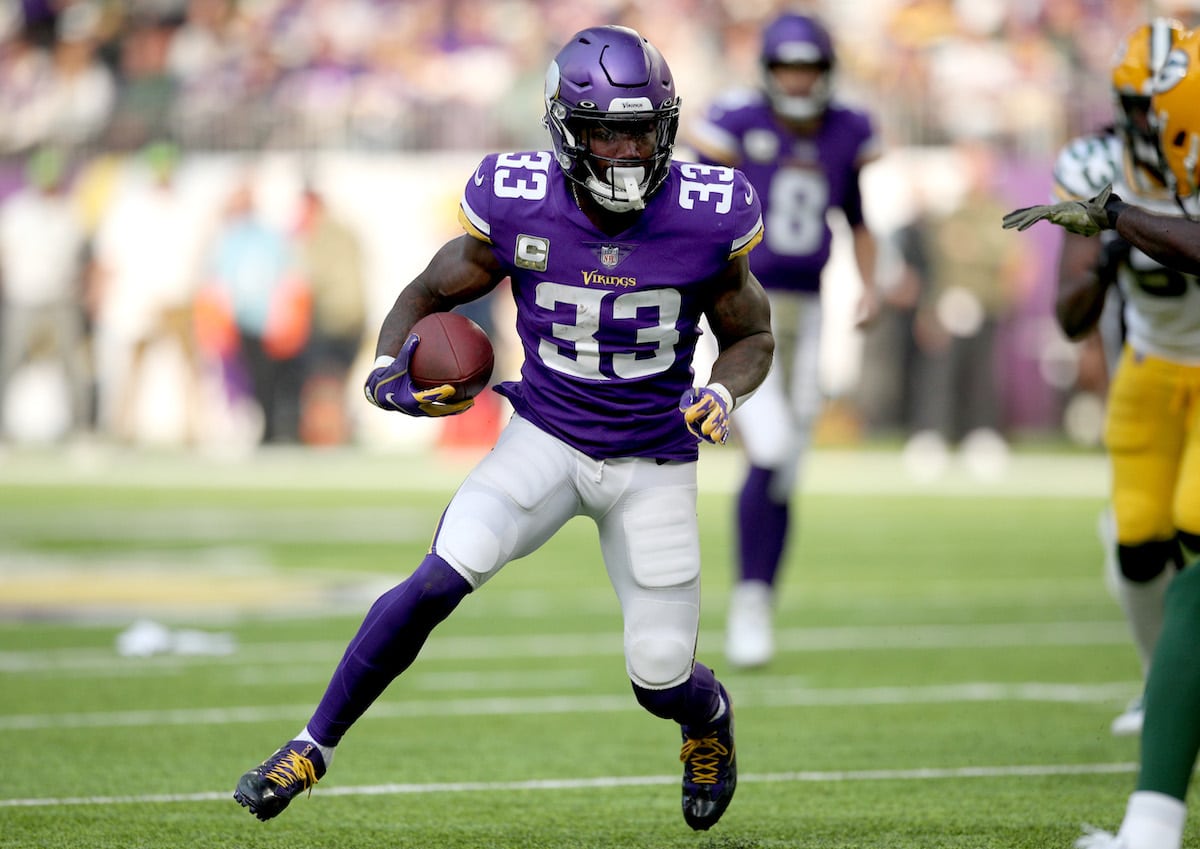 Minnesota Vikings Using Dalvin Cook at Wide Receiver During OTAs Could Give Offense Extra Wrinkle
Dalvin Cook is one of the NFL's better running backs, and now the Minnesota Vikings are experimenting with a new way to use his talents.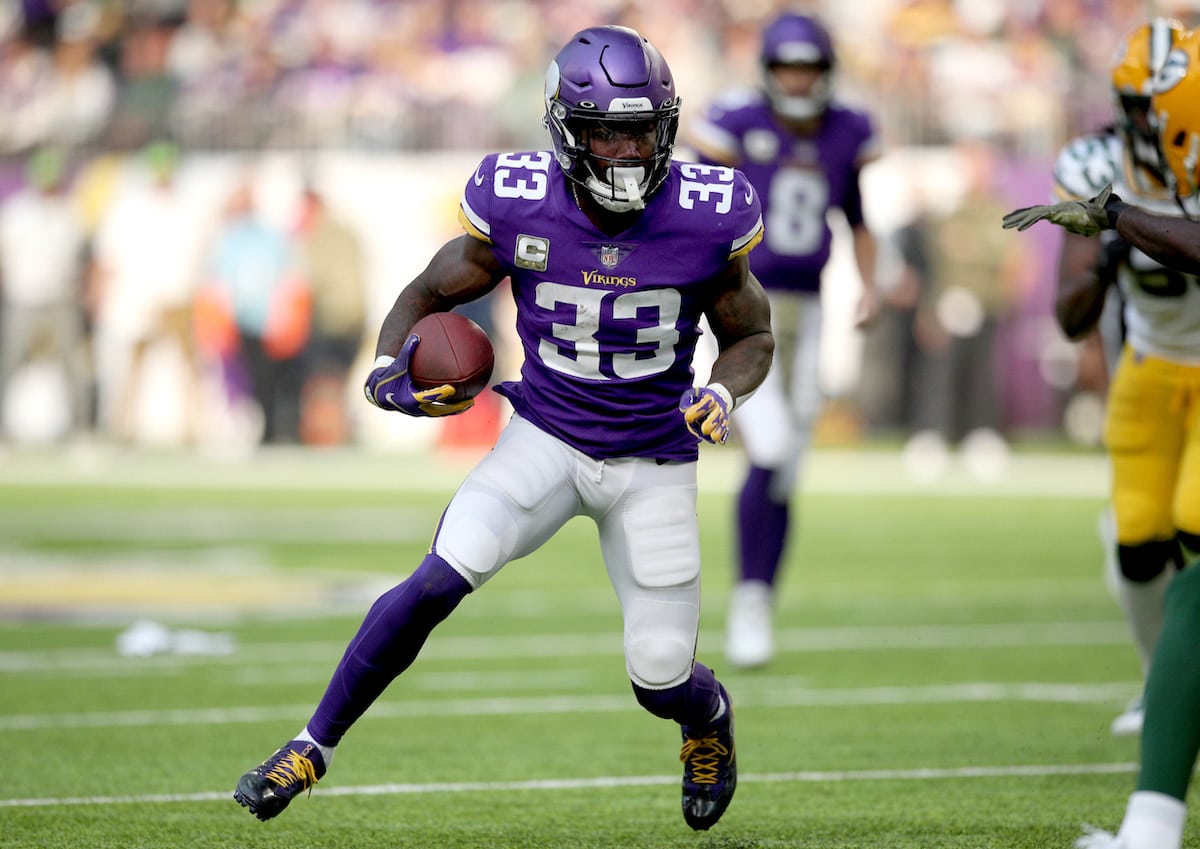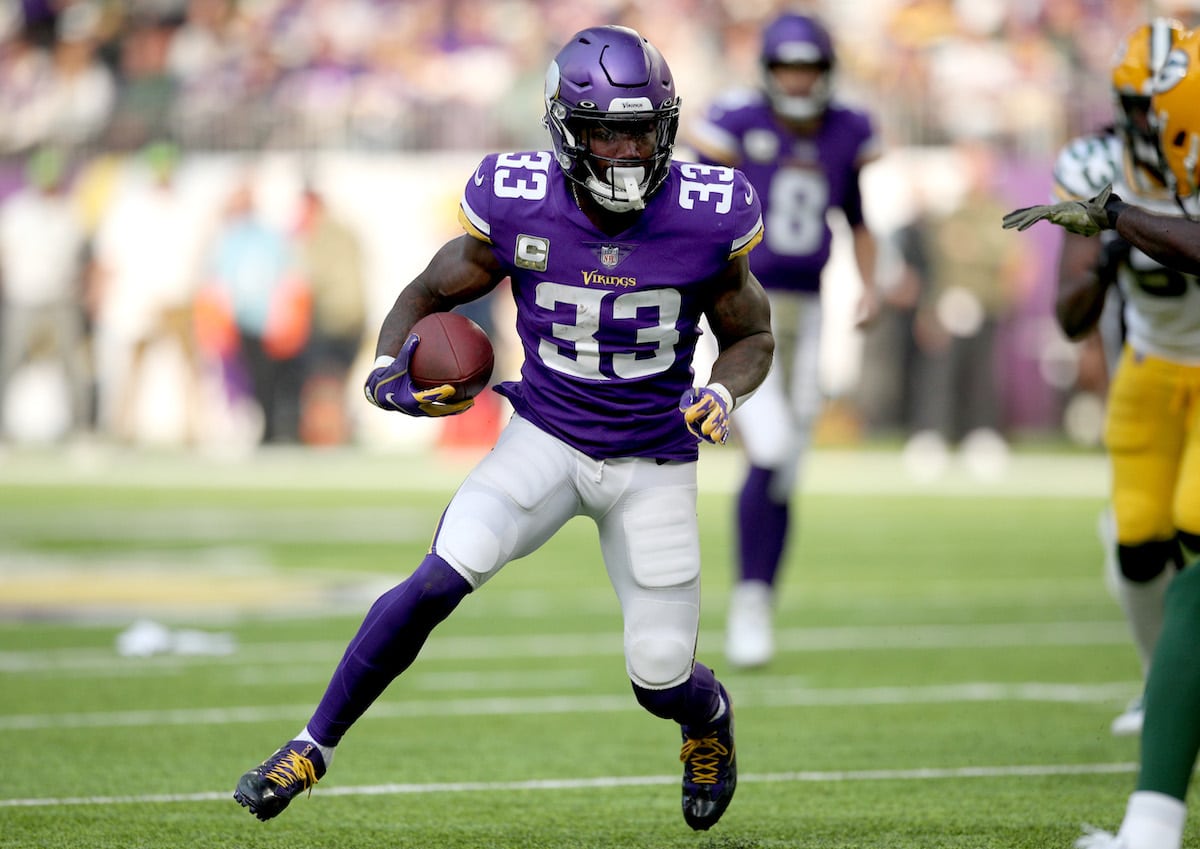 Dalvin Cook has unquestionably emerged as one of the NFL's premier running backs, but the Minnesota Vikings don't seem content with the production he's already provided during his five seasons with the organization. His absences in the past have forced them to change their offensive strategies, even with Alexander Mattison in place as one of the position's elite backup options. So naturally, it's time to amp up the 26-year-old's role.
Of course, experimentation is the name of the game during OTAs. Any added offensive wrinkles might fail to translate to regular-season action, which kicks off in Minneapolis when the Vikings host the rival Green Bay Packers on Sunday, Sept. 11.
Cook caught six passes (on seven targets) for 43 yards in a season-opening road loss to the Cincinnati Bengals last year, and the earliest indications from Vikings camp point toward those numbers potentially serving as more of a floor than a ceiling. Only eight running backs have recorded more total receptions over the last three years, and The Athletic's Chad Graff reported that Minnesota is trying to line Cook up as a wide receiver in bunch sets:
Another potential wrinkle for the Vikings offense could mean Dalvin Cook gets more involved in the passing game. In multiple formations, Cook lined up in bunch wide receiver sets. That could be something the new staff is tinkering with in May, or it could be something they plan on unveiling in a bigger fashion come Week 1.

The Athletic's Chad Graff on Dalvin Cook
It's never a bad idea to make the decision-making process easier for up-and-down quarterback Kirk Cousins, right?
If Cook does split out wide instead of lining up in the backfield, he'd likely be engaging in routes around the line of scrimmage and leaking out into the flats rather than testing downfield coverage. And if that lets Cousins get the ball into his hands even more frequently, allowing him to do damage after the catch, that's great news for Minnesota, especially with Mattison potentially keeping defenders honest with the threat of a handoff.
This was the Vikings' first week of practice in any official capacity with Kevin O'Connell as the head coach, and he's sure to bring along plenty of what he learned as the Los Angeles Rams offensive coordinator under Sean McVay over the last two seasons. That means loads of creativity with zone running serving as the base of the scheme, as well as plenty of quick passes — you know, like ones to a running back lining up in non-traditional fashion.
Is Cook going to challenge Christian McCaffrey, Alvin Kamara, Austin Ekeler, Najee Harris, and the other dangerous dual-threat backfield options as a potential league leader in receptions by a running back? Probably not. But he already has a demonstrated track record of success as a weapon in the passing game:
| | | | | | |
| --- | --- | --- | --- | --- | --- |
| Season | Games Played | Targets | Receptions | Receiving Yards | Receiving Touchdowns |
| 2017 | 4 | 16 | 11 | 90 | 0 |
| 2018 | 11 | 49 | 40 | 305 | 2 |
| 2019 | 14 | 63 | 53 | 519 | 0 |
| 2021 | 14 | 54 | 44 | 361 | 1 |
| 2022 | 13 | 49 | 34 | 224 | 0 |
Cook has registered three consecutive Pro Bowl seasons, rushing for at least 1,100 yards in each of them despite some missed games. And therein lies the biggest possible advantage to this newfound flexibility. Again, if it translates from the OTA setting.
His durability has often been used as the biggest knock against him, and getting him touches in lower-traffic areas — or even using him as a decoy sure to draw defensive attention — rather than asking him to pound the ball through the teeth of the front seven could help Mattison remain involved as the Florida State product stays fresh.
Maybe this turns into a big ol' nothing-burger. We'll find out when the Vikings line up against the Packers in Week 1. But if there's something — anything — here, one of the NFL's best running backs could be queued up for even more success during the 2022 campaign.
Like Sportscasting on Facebook. Follow us on Twitter @sportscasting19 and subscribe to our YouTube channel.