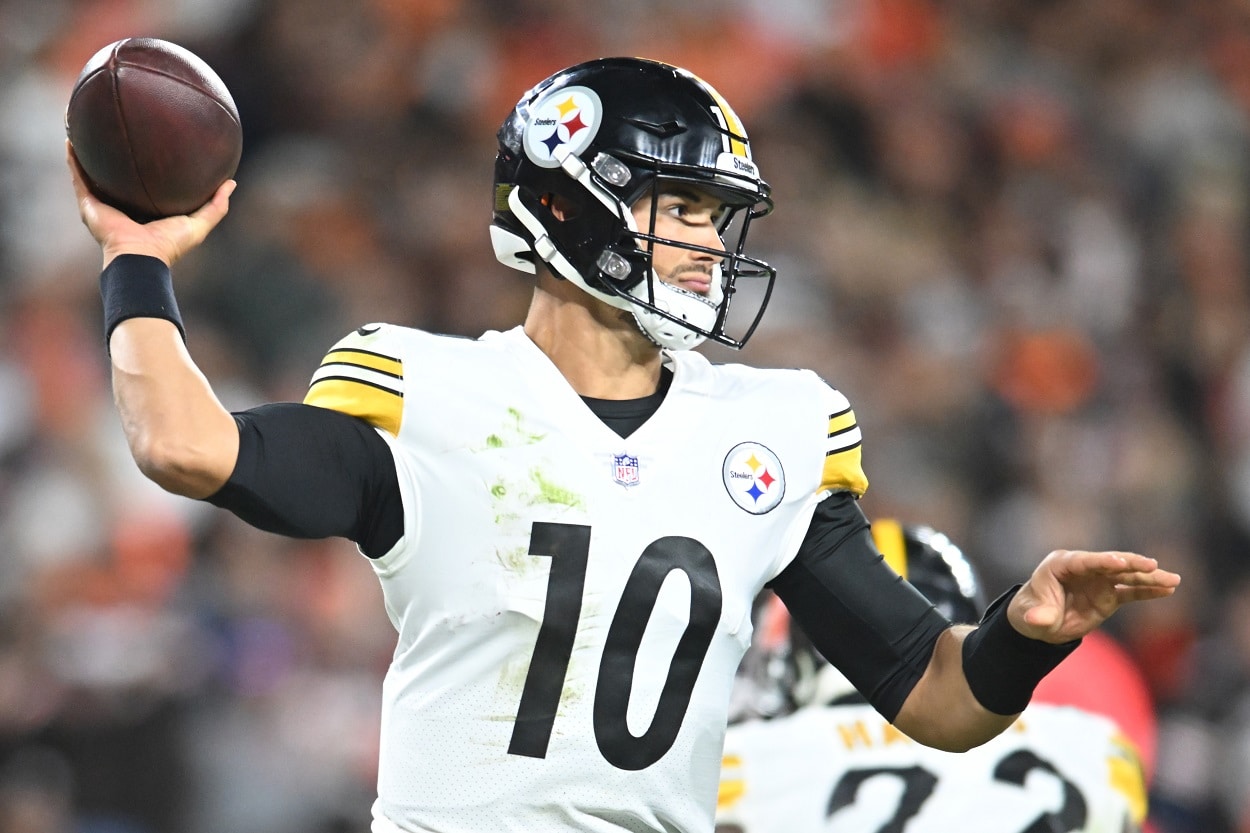 Mitch Trubisky Just Cost Himself Millions of Dollars, and Further Humilation Is On the Way
Steelers QB Mitch Trubisky cost himself a nice chunk of change by getting benched.
Well, so much for the Pittsburgh Steelers' offense belonging to Mitch Trubisky.
Famously taken eight spots ahead of Patrick Mahomes at No. 2 overall in the 2017 NFL Draft by the Chicago Bears, Trubisky signed a two-year deal with Pittsburgh this past offseason and was seemingly going to be given a long leash as the Steelers' starter.
Not only did Mike Tomlin make the 28-year-old a captain, but he also said there were no plans to use first-round rookie Kenny Pickett for any extended period during the 2022 season.
But with Trubisky failing to meet expectations — whatever those were to begin with — Tomlin was essentially forced to go back on his word and yanked the 2018 Pro Bowler (yep, that was a thing) after the first half of the Steelers' Week 4 loss to the New York Jets.
Trubisky completed just seven of 13 passes for 84 yards with no touchdowns and an interception, and Tomlin had obviously seen enough. It's not as if Pickett played much better as the 24-year-old threw three picks of his own. But he at least scored two rushing touchdowns.
And Pickett will get the chance to score more as he's been named QB1 ahead of Pittsburgh's Week 5 matchup against the Buffalo Bills. One would think the rookie will take most of the snaps the rest of the season, barring injury anyway. If that happens, Trubisky will lose a nice chunk of change. And apparently a little bit of his dignity as well.
Mitch Trubisky is poised to lose up to nine million bucks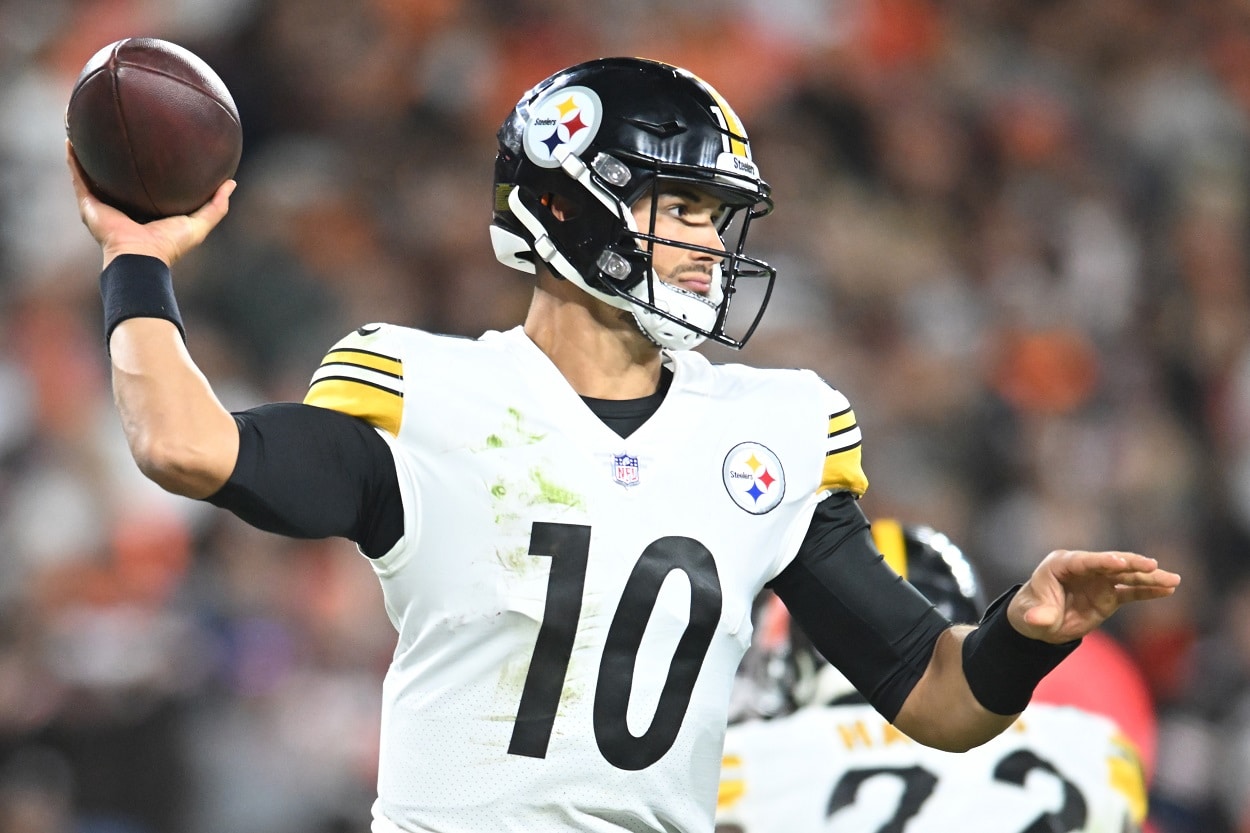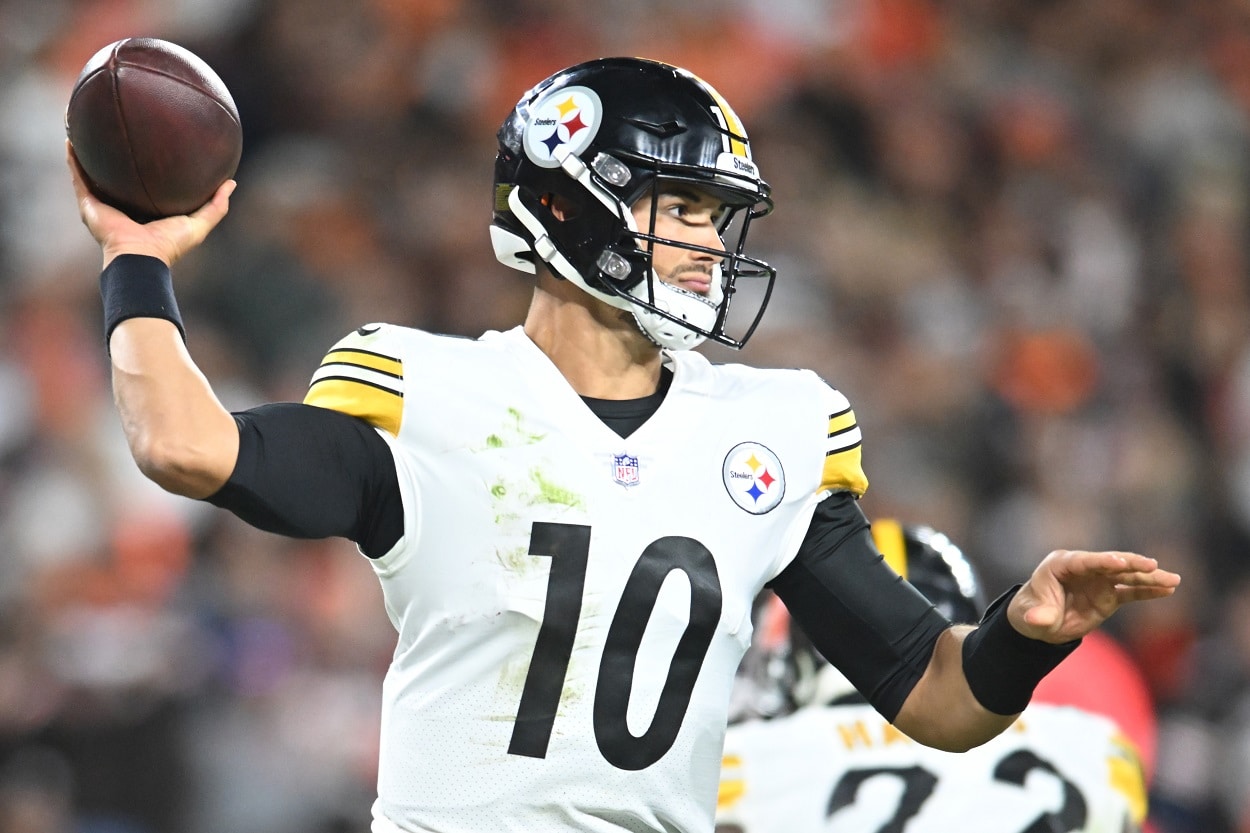 As mentioned above, Trubisky signed a two-year deal with the Steelers in the offseason. In addition to his $5.25 million signing bonus and $1.035 million base salary, the Ohio native could have made an extra million had he played 60% of Pittsburgh's offensive snaps this season.
But after completing just 59.5% (28th in the NFL) of his passes for 653 yards (29th) with two touchdowns (30th), two interceptions (tied for the good version of 21st), and a passer rating of 73.7 (31st), he might as well go ahead and kiss that money goodbye.
In addition, his $8 million salary for the 2023 season isn't guaranteed. So there's a strong chance he might not see that cash either. There's also certainly a strong chance he doesn't even finish this season in a Steelers uniform.
But as long as he wears the black and gold, Trubisky will still have to participate in every Pittsburgh outing, just not in the way he'd like. Remember how I mentioned he was named a captain before the season began? Well, in that role, Tomlin apparently still expects him to trot out to midfield before the first whistle for the coin toss.
Ouch.
So how's that conversation go with his opponents? "Hey guys, have a good game. Because you know I won't."
Well, actually, he probably could have said that even if he were still in the starting lineup.
Stats courtesy of Pro Football Reference, Contract info courtesy of Spotrac
Like Sportscasting on Facebook. Follow us on Twitter @sportscasting19 and subscribe to our YouTube channel.