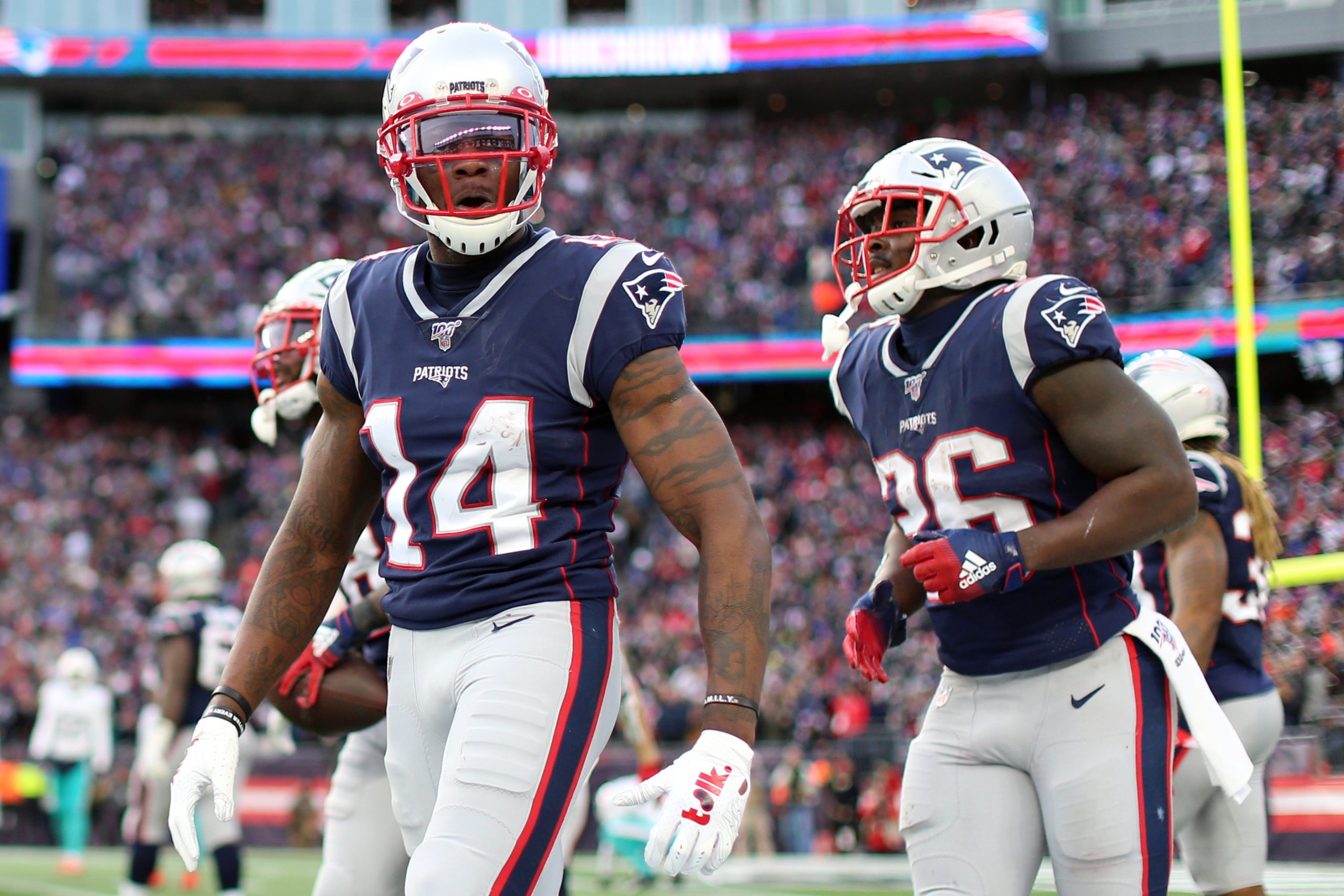 Mohamed Sanu Digs Deeper on Quick Breakup With New England Patriots
Mohamed Sanu gave a little more in-depth look as to why his time with the New England Patriots was short-lived.
In what turned out to be Tom Brady's final season with the New England Patriots, the team made an attempt at one last Super Bowl run by adding depth at wide receiver. The Patriots sent a second-round pick to the Atlanta Falcons in exchange for veteran Mohamed Sanu.
With Antonio Brown's release and rookie N'Keal Harry injured, the Patriots hoped Sanu could make a difference for another run at a championship. It didn't work out that way.
Mohammed Sanu had a disappointing eight-game stint with the Patriots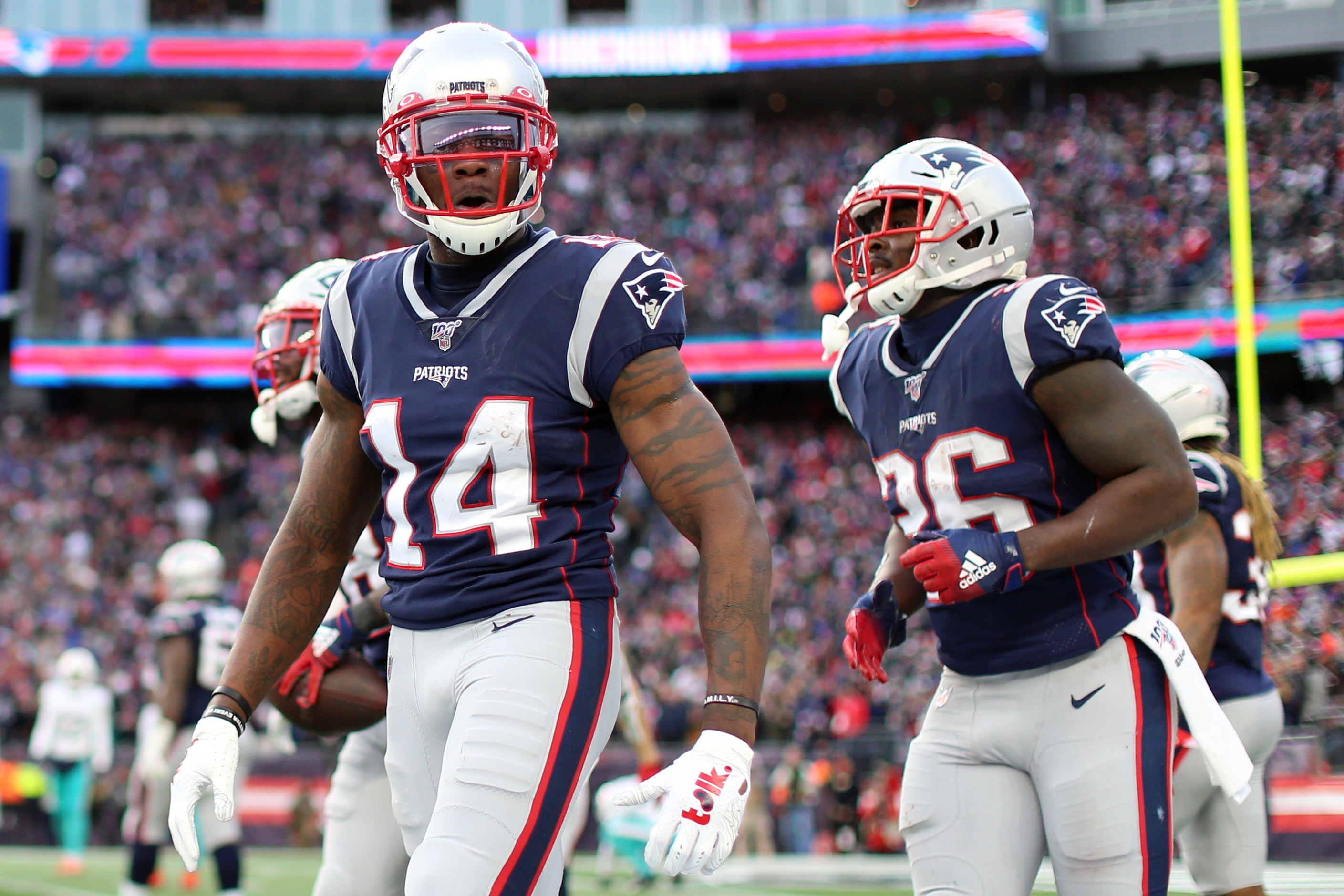 Brady welcomed the trade of Sanu even though it came at a pretty high cost. The Patriots sent a 2020 second-round pick in exchange for the steady receiver. Sanu had spent four seasons each with the Cincinnati Bengals and Falcons.
At the time of the move, the Patriots were 7-0 but weren't overly sharp offensively. New England reportedly tried to deal for Sanu during the 2019 NFL Draft but couldn't work out a trade. The made the move midway through the 2019 season when the receiving corps was depleted. After veteran Julian Edelman, New England had just three healthy receivers in Phillip Dorsett and rookies Jakobi Meyers and Gunner Olszewski.
Sanu started six of the eight games he played in New England. He caught 26 passes for 207 yards and a touchdown in a disappointing stint. Prior to the 2020 season, the Patriots released Sanu, who was picked up and released by the San Francisco 49ers. He finished the season with the Detroit Lions.
Mohamed Sanu elaborates on his breakup with the Patriots
When Sanu was released by the Patriots a week before the season opener in 2020, Patriots head coach Bill Belichick gave his usual vague comment on the move. He simply said things didn't work out.
"Yeah, it's just one of those things. It just didn't work out," Belichick said, according to WBZ4 In Boston. "I have a lot of respect for Mo but ultimately just things didn't work out. He tried very hard, I think we tried hard. I don't think it was anybody's fault or anything like that. It was just one of those situations that didn't work out as well as everyone hoped it would have when the transaction was made."
Sanu put a little more meat on that story during an appearance on the DNP-CD Sports podcast this week. He said he was let go because he refused to take a pay cut.
"I mean, it was business," Sanu said. "Like I couldn't — I mean, I wasn't gonna take a pay cut. So it was just — I earn what I earn. I'm not gonna take a pay cut just 'cuz of whatever y'all have going on. If y'all are gonna release me, y'all are gonna release me, which was cool. I'll always bet on myself. I'm a hard-working guy and I know what I can do. So I'm gonna go ahead and show people who I am."
Sanu has rejoined the San Francisco 49ers
In March, Sanu reunited with the 49ers, inking a one-year deal. He's hoping to provide some veteran leadership on a team that drafted Trey Lance with the third overall pick in the 2021 NFL Draft. He sees a lot of himself in Lance, who he said is full of confidence and a hard worker.
"The way he goes out on the field, he's confident," Sanu said on the podcast. "The confidence he has and the throws that he's making. And then when he doesn't get it right, he is eager to learn and fix it immediately and that's something that's very, very important, especially for the quarterback position.
"The thing about Trey is he's a very hard working kid. He listens. Very diligent. He's the type of kid that puts in the extra work. I just love his energy. You can tell the way he comes in the room and has so much charisma, and he just has that 'it factor.' It's cool to see."
Even if Sanu puts up numbers like he did with the Patriots, his veteran presence should help his young quarterback ease his way into a promising career.