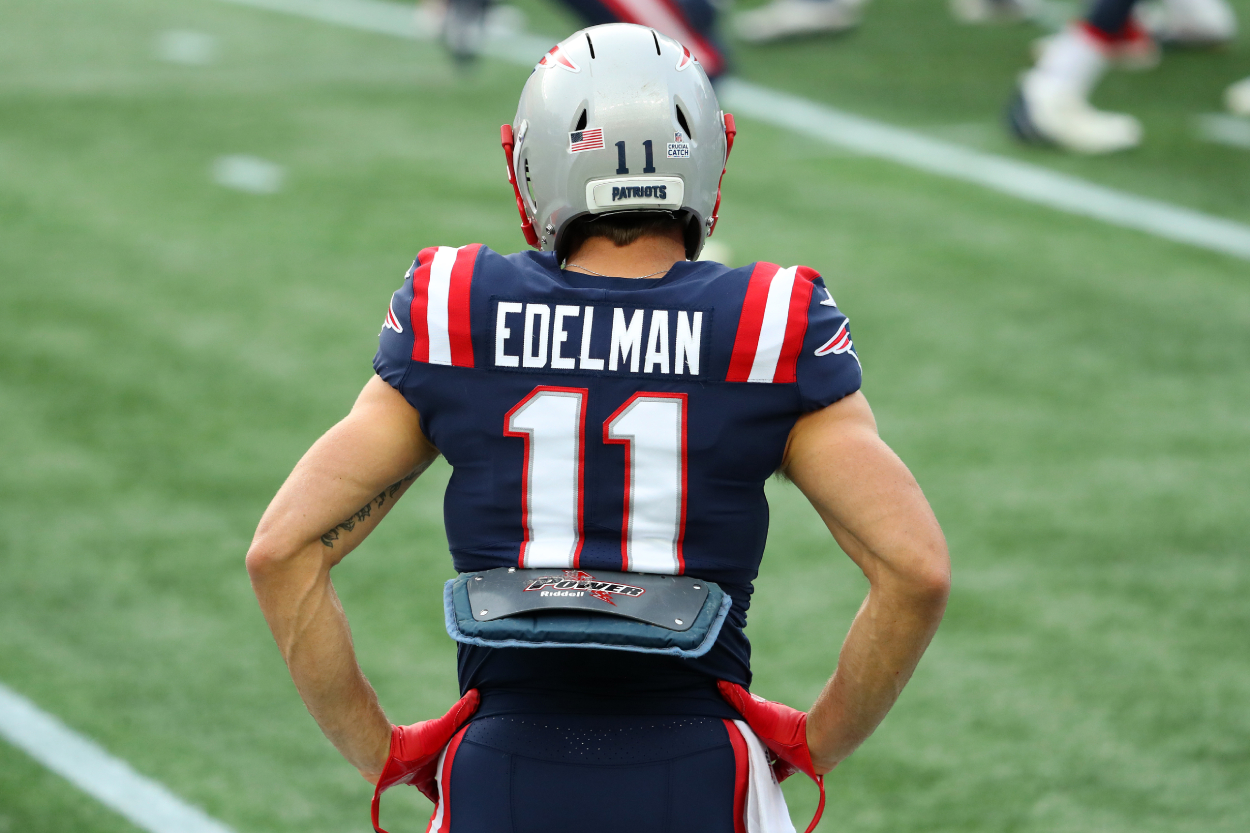 Julian Edelman Had a 3-Word Message After Cassius Marsh Blasted Bill Belichick and the Patriots
Julian Edelman had a short response when Cassius Marsh said players don't have fun in New England.
For Cassius Marsh, it was Round 2 against the New England Patriots. Marsh, a defensive end with the Pittsburgh Steelers — his seventh team in seven years — played nine games with the Patriots in 2017. Back then, he got himself in hot water with New England fans for saying "they don't have fun there" after he was claimed off waivers by the San Francisco 49ers in 2017. That comment prompted a three-word message from veteran wide receiver Julian Edelman.
Marsh recently doubled down on his statement during a podcast and then claimed he was one of the top-five most-hated former Patriots players.
Julian Edelman had a 3-word response after Cassius Marsh first ripped the Patriots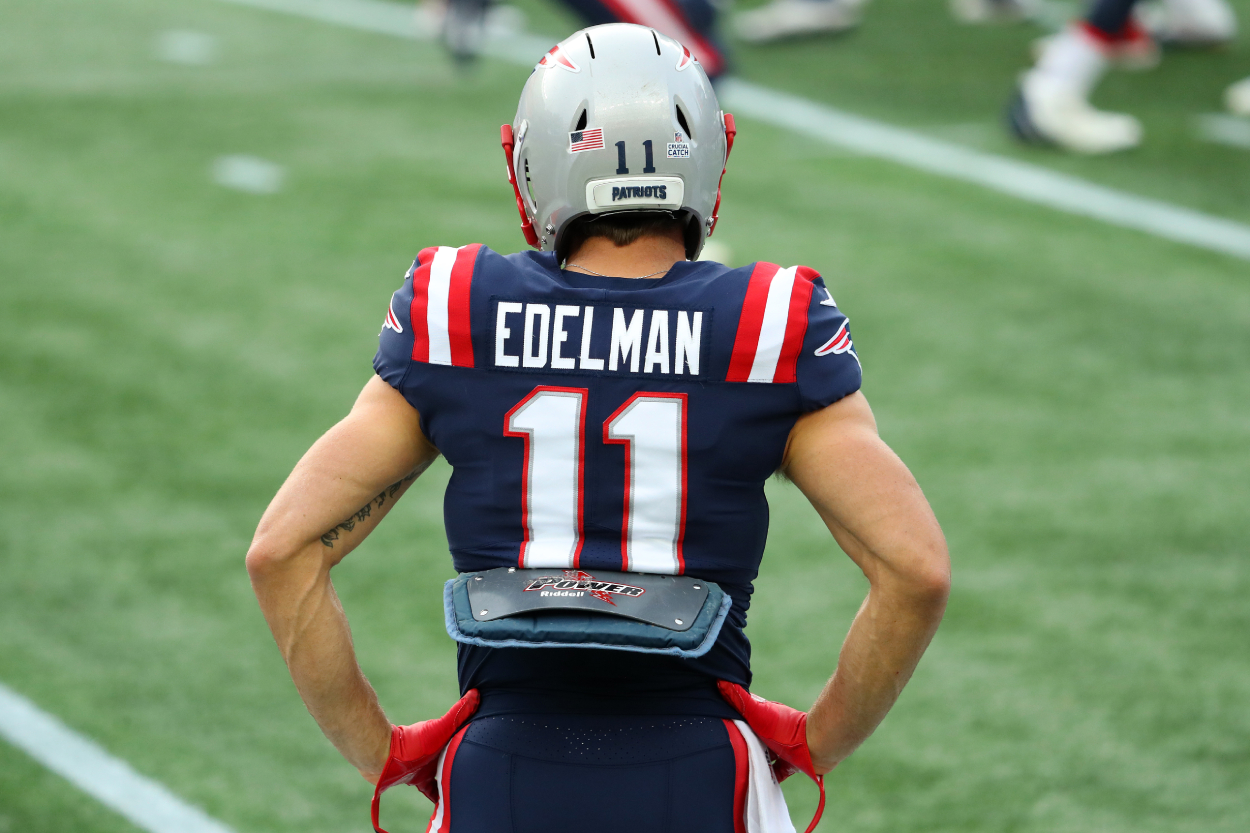 Marsh was miserable when he played for Bill Belichick and the Patriots. It was only nine games, but those were nine games he'd like to forget. He said he didn't enjoy any of his time with the Patriots.
"They don't have fun there. There's nothing fun about it. There's nothing happy about it. I didn't enjoy any of my time there, you know what I'm saying?" Marsh said in 2018, according to NFL.com. "It made me for the first time in my life think about not playing football because I hated it that much."
Joe Judge, the head coach of the New York Giants who was an assistant with the Patriots then, recalled how Edelman handled the situation. Appearing on the Flying Coach podcast this week with hosts Sean McVay and Peter Schrager, Judge explained.
"When we came out of that whole deal in 2017 where it was like … 'It's not fun, it's this, it's that' … there was a white grease board on the wall (at Gillette Stadium), and it was blank," Judge said. "He walked in and wrote in the middle of the board, 'Winning is fun.' And it was something everyone read as they walked in every day.
"He kind of spread the message to the entire team of, 'Hey guys, you want to have fun? Winning is fun. We do everything we can to win here.'"
Cassius Marsh doubled down on his Patriots comments
Appearing on the 2 Bears, 1 Cave podcast with comedian Tom Segura, Marsh brought up his time in New England. He did call the "Patriot Way" impressive because of all the success it brought, but he said there was no joy getting to that point.
"The Patriot Way is extremely impressive," Marsh said. "They work day in and day out. Their work ethic they instill is pretty legendary, but they also treat players like crap.
"You don't have a lunch, period. You get there and you have to make time to eat in between meetings. And they're like five-to-10-minute periods where I would literally go scoop food and put it in a cup and just crush it real quick before I got to the next meeting. It's just like, there's no B.S. There's no fun. That's what I got in trouble for (in 2018), saying they don't have fun.
"Patriots fans hate me by the way. I'm probably one of the most hated former Patriots. Up there, top five at least."
Edelman was a favorite of Bill Belichick and the Patriots fans
It's tough to take Marsh's comments seriously as he's a seven-year NFL veteran who can't seem to find a home. In his seven seasons, he's played for seven teams. That, however, could give him some credibility because he has a lot of different teams to compare the Patriots to.
Edelman has a lot more credibility with Patriots talk because he spent all 11 seasons of his NFL career with the team. Edelman was a seventh-round pick as a quarterback out of Kent State. He was undersized and had to work extra hard at making a career in pro football by making a position change. Through it all, he won three Super Bowls.
Edelman's tough-as-nails play earned him the respect of Belichick and the fans.
"His toughness, his competitiveness, his play-making ability certainly is a big, big part of the backbone of our team," Belichick said of Edelman in April, according to NFL.com. "I have a ton of respect for Julian and what he accomplished in his career, how hard he worked to accomplish it, and a great appreciation for all he's done for me personally and our organization."
While Marsh claims several former Patriots players thanked him for speaking out on the environment, it's likely Edelman's three words — "winning is fun" — hold more water than Marsh's two jabs at the team.