Molly Knight Takes Aaron Rodgers' Own 'Disinformation' and Turns It Into a Positive After Bizarre Press Conference
Aaron Rodgers might just want to lay low for a while. The more he speaks, the worse things get for him. Author/journalist Molly Knight found herself in the middle of the Green Bay Packers quarterback's venting session Wednesday through no fault of her own. Rodgers said he expected an apology from Knight during a bizarre press conference, yet Knight had nothing to apologize for. Instead, she turned the whole ordeal into a positive.
Aaron Rodgers wrongly calls out Molly Knight while trying to prove a point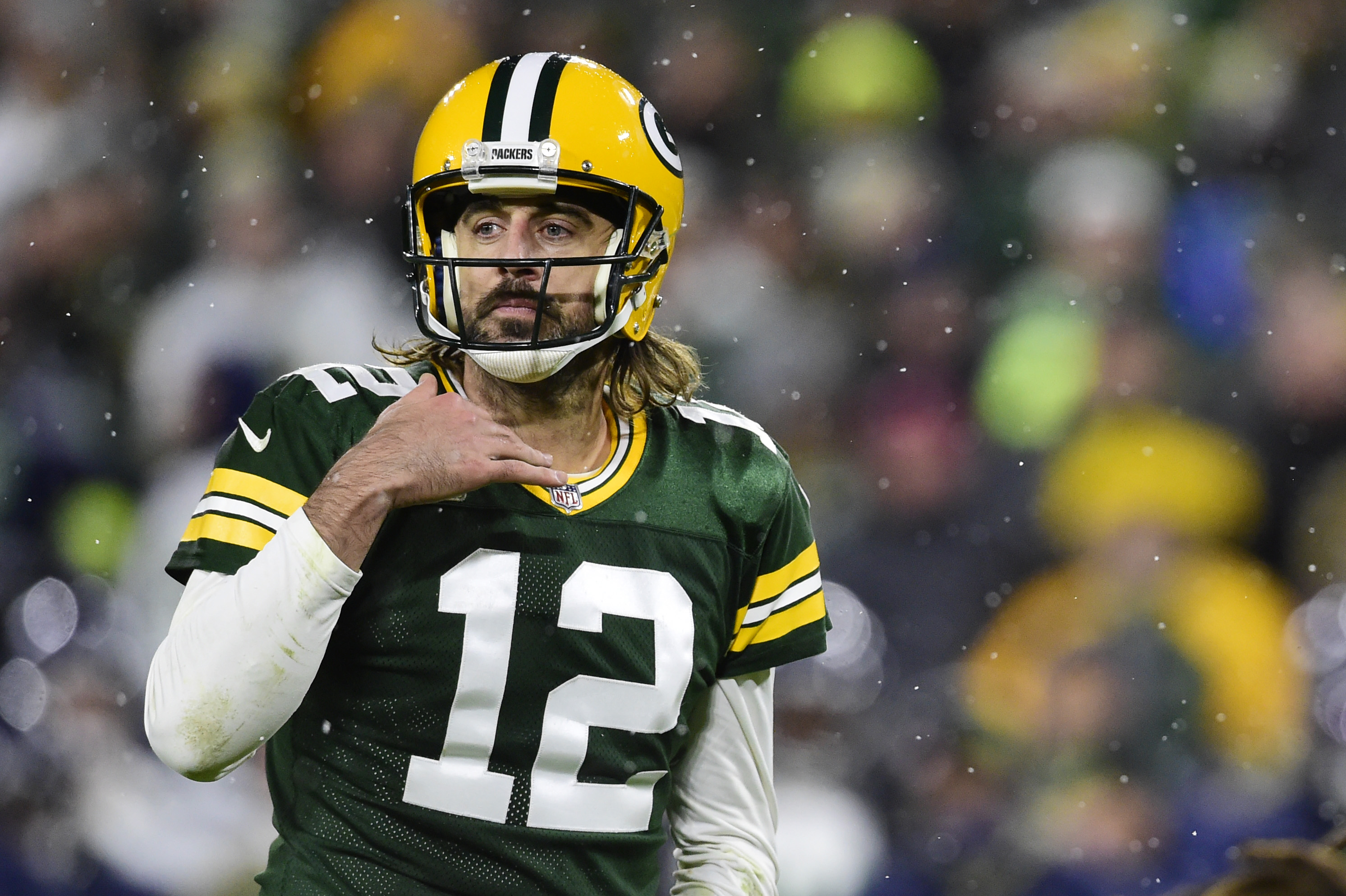 Since Rodgers was diagnosed with COVID-19 and was found to be unvaccinated despite saying he was "immunized," his reputation has taken a hit. He's been called a liar, or at the very least, a deceiver.
He attempted to turn the tables on someone else during a strange press conference Wednesday.
During Rodgers' weekly appearance on The Pat McAfee Show on Tuesday, he said he had "COVID Toe" but then later claimed he was joking, according to Matt Schneidman of The Athletic. The next day, The Wall Street Journal ran a story stating he had COVID Toe, which according to the WSJ, is a legitimate condition that is painful and can cause discoloration and lesions.
"I have a fractured toe, so I expect a full apology from Molly Knight and whoever her editors were," Rodgers said at his press conference Wednesday. "I did get a kick out of reading that article. That was very, very interesting. No, I've never heard of COVID toe before. Pat made a joke about it on the show, and I mentioned yesterday that it's worse than a turf toe and it must be a bone issue."
Knight said she has no idea how her name got involved. She didn't write the story. She doesn't even write for The Wall Street Journal. Knight simply tweeted the story and that was the end of it.
Aaron Rodgers' press conference turned into a bizarre showing
Rodgers, who told reporters he was "immunized" against COVID-19 back in the preseason, took a lot of heat when it was found out he wasn't vaccinated after testing positive earlier this month. It appears he's trying to get himself off the hook by trying to get others caught in a lie. His press conference only heightened Rodgers' bizarre recent behavior.
During his Zoom conference, he lifted his foot in front of the camera and stressed the topic of "disinformation."
"I'm glad you asked just so I could show you the lesions of my foot here, so if I have enough room on this camera, let me see if I can," Rodgers said, putting his footing on camera. "Oh, oh there's no lesions whatsoever. Oh, what a surprise. No, that's actually called disinformation when you perpetuate false information about an individual. I have a fractured toe."
Rodgers continued the "disinformation" rant.
"I can't believe I have to again come on here and talk about my medical information," he said. "But yeah, I have a fractured toe. I've never heard of COVID toe before. I have no lesions on my feet. That's just a classic case of disinformation. It's surprising coming from what used to be a reputable journalistic institution. But that's just the world we live in these days."
For the record, the story Rodgers references was written by Andrew Beaton, not Knight.
Knight turned Rodgers' antics into a positive
According to Knight, she had no idea what was going on until she arrived home and saw her Twitter account flooded with "unpleasant comments from Rodgers' fans."
"I have no idea why Aaron Rodgers said my name in a press conference,: Knight posted on Twitter. "I am only finding out about it now because it's absolutely insane. I retweeted the WSJ article and then went to spin class then a homeless feed.
"Like how in the world?" she posted in a separate tweet. "This is so surreal. Please stop harassing me. Please. I did not write the article."
While Knight was thrown into the mix after some "disinformation" spread by Rodgers, she took it all in stride and turned it into a positive.
"I would like to thank Aaron for directing traffic to my Twitter feed, where I am raising money for blankets for our unhoused neighbors," she wrote. "It's getting cold, and the number of people who need help in Southern California has ballooned in recent years, so every bit of awareness helps."
Thank you for your "disinformation," Mr. Rodgers.