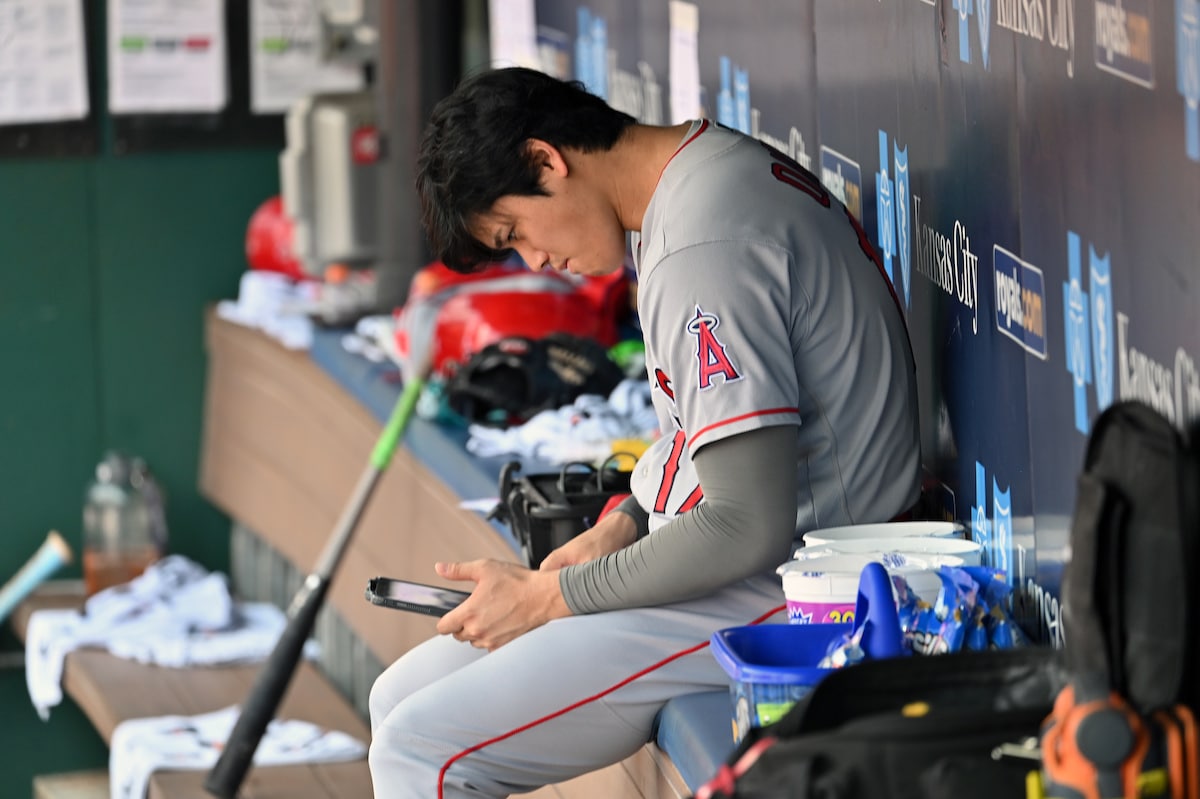 The Most Popular MLB Players to Follow on Social Media in 2023
Home runs? Blazing fastballs? Certain things definitely lead to bigger social media followings.
Major League Baseball sometimes struggles to appeal to younger generations on social media, but that hasn't prevented the most popular MLB players from building substantial followings. Though NBA, NFL, and global soccer leagues are much better at creating fanbases dedicated to singular players than baseball's leading organization, talent and personality can still win out.
Here's a look at the 10 most popular MLB players fans can follow on social media in 2023, using Instagram followers as of August 2023 to determine the order.
10. Kris Bryant: 936,000 followers
Kris Bryant (@kris_bryant17) was a near-instant star in the majors as part of the Chicago Cubs team that ended the 108-year wait for a championship, becoming the sixth player in MLB history to win Rookie of the Year and MVP in his first two seasons in the process. Now a member of the Colorado Rockies, he's struggled to recreate that level of performance in the last few years, though his past achievements for a storied franchise still count for a lot. 
9. Giancarlo Stanton: 1.2 million followers
Hitting a bunch of dingers out of the stratosphere tends to draw more attention, and there was a time when Giancarlo Stanton (@giancarlo818) crushed pitches like no one else. The outfielder is a two-time Silver Slugger and won the National League MVP trophy in 2017. A trade to the New York Yankees expanded his profile even though his hitting numbers have not lived up to expectations. 
8. Miguel Cabrera: 1.2 million followers
Miguel Cabrera (@miggy24) has hit consistently throughout his career, allowing him to join several exclusive clubs populated by icons of the sport. Spending 16 years playing for the semi-relevant Detroit Tigers isn't an easy pathway to popularity, but Miggy's legendary resume — two American League MVPs, the only Triple Crown in the last 56 years — and his endearing but understated personality make him one of baseball's most beloved modern figures. 
7. Mookie Betts: 1.3 million followers
As an undersized outfielder, Mookie Betts (@mookiebetts) makes for an unlikely superstar, but the achievements speak for themselves.
At age 30, he already has two World Series victories, an AL MVP, six Gold Gloves, and five Silver Slugger awards. Betts seeks the limelight, a trait still uncommon in a league that wrestles with the importance of unwritten rules. His charisma and elite production for two beloved franchises have made him a mainstay among the most popular MLB players.
6. Jose Altuve: 1.4 million followers
Jose Altuve's high-level consistency and short stature made him a standout player for the Houston Astros as they rose from the depths of the sport to become World Series champions. Most people love an underdog, but controversy also drives social engagement.
Altuve (@josealtuve27) may or may not have been involved in the Astros' sign-stealing scandal — see: buzzer allegations — but his presence as one of the team's stars made him a target for fans who feel like Houston cheated its way to winning. 
5. Javier Baez: 1.5 million followers
Javier Baez (@javy23baez) is another player who rose to prominence while helping the Cubs break the Curse of the Billy Goat. The infielder even parlayed his excellent play into cover status for MLB The Show 20. After a tough half-season with the New York Mets, Baez is attempting to reboot his career with the Detroit Tigers. 
4. Aaron Judge: 1.6 million followers
At his best, Aaron Judge (@thejudge44) is the exact type of spokesman MLB wants: a big-hitting Herculean figure in the Big Apple. Judge won AL MVP, three Silver Slugger awards, and made five All-Star games in his first six full seasons in the majors. His record-breaking pursuit of the AL home run record also made him more of a national figure. 
3. Bryce Harper 1.7 million followers
Bryce Harper (@bryceharper3) arrived in professional baseball with as much hype as any other player in the majors, and despite several injuries, he has mostly lived up to expectations. Harper has twice won NL MVP, Silver Slugger honors, and Hank Aaron awards. He is also a seven-time All-Star. 
2. Mike Trout: 2.2 million followers
Whatever metric you want to use, Mike Trout (@miketrout) pops out as a generational talent.  He already has three AL MVPs, nine Silver Slugger awards, and 11 All-Star appearances and — when healthy — shows no signs of slowing down.
His only problem is that no matter what he does, the Los Angeles Angels stink. Trout's lack of postseason appearances is an indictment of the franchise and a prime example of how baseball is an individual sport masquerading as a team effort.  
1. Shohei Ohtani: 5.8 million followers
A player capable of throwing 100 mph fastballs and smashing homers out of the stadium sounds like someone who could only exist in the fantasies of an exuberant child. But Shohei Ohtani (@shoheiohtani) is very real, has literally changed the rules of baseball, and is the type of phenomenon MLB has not seen in decades.
Despite the Angels' commitment to mediocrity, Ohtani's two-way brilliance makes him one of the few baseball players to break through into the mainstream, and his profile is still growing. According to Entrepreneur, Ohtani gained nearly two million followers after leading Japan to a victory over the US in the 2023 World Baseball Classic. 
As if he wasn't already the leading figure among the most popular MLB players in 2023.