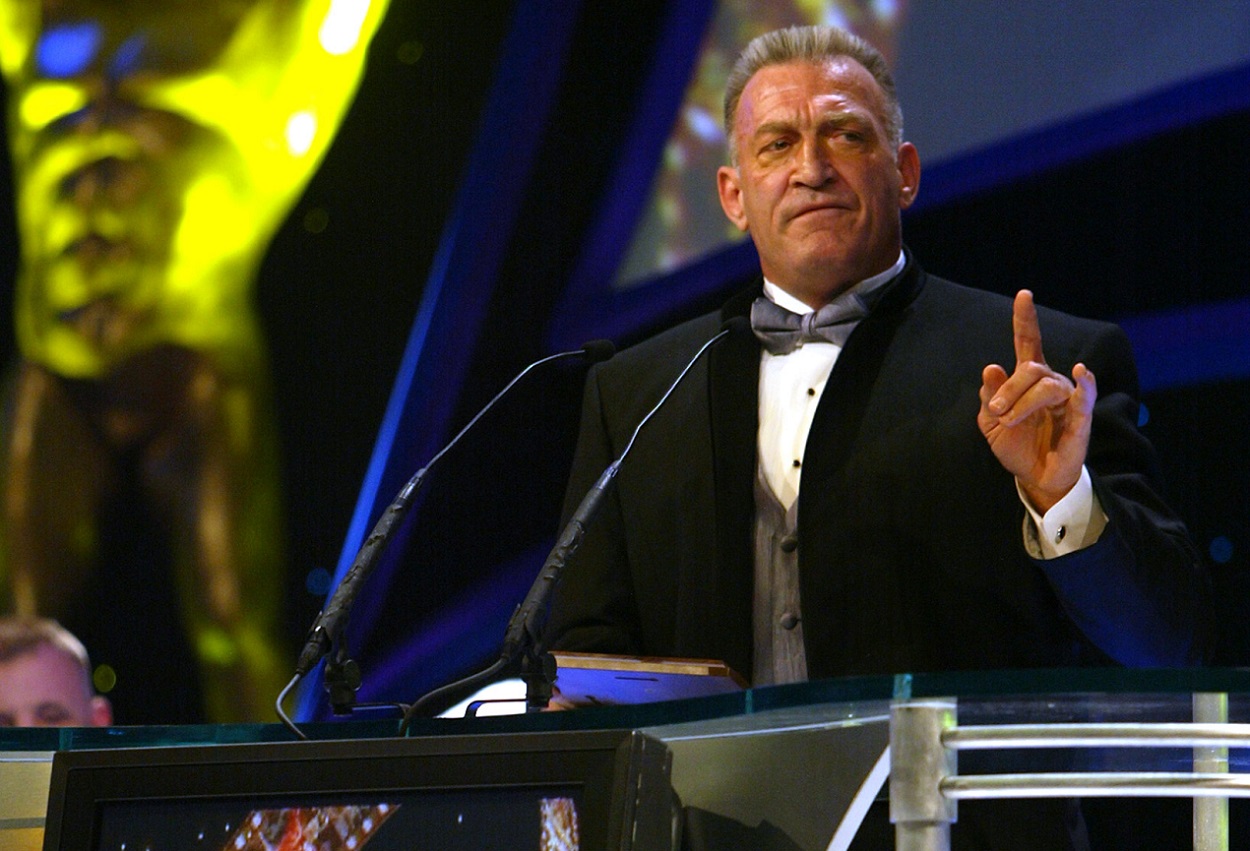 'Mr. Wonderful' Paul Orndorff Was an NFL Draft Pick Before Becoming a WWE Hall of Famer
WWE Hall of Famer "Mr. Wonderful" Paul Orndorff, who passed away on Monday at the age of 71, was a 12th-round NFL draft pick before beginning his career in professional wrestling.
The wrestling world received some heartbreaking news on Monday as it was announced that WWE Hall of Famer "Mr. Wonderful" Paul Orndorff has died at the age of 71.
Orndorff, who took part in the main event of the first-ever WrestleMania, will obviously be best remembered for his professional wrestling career, but the Florida native was also an accomplished college football player and was even drafted into the NFL.
Paul Orndorff was a 12th-round NFL draft pick in 1973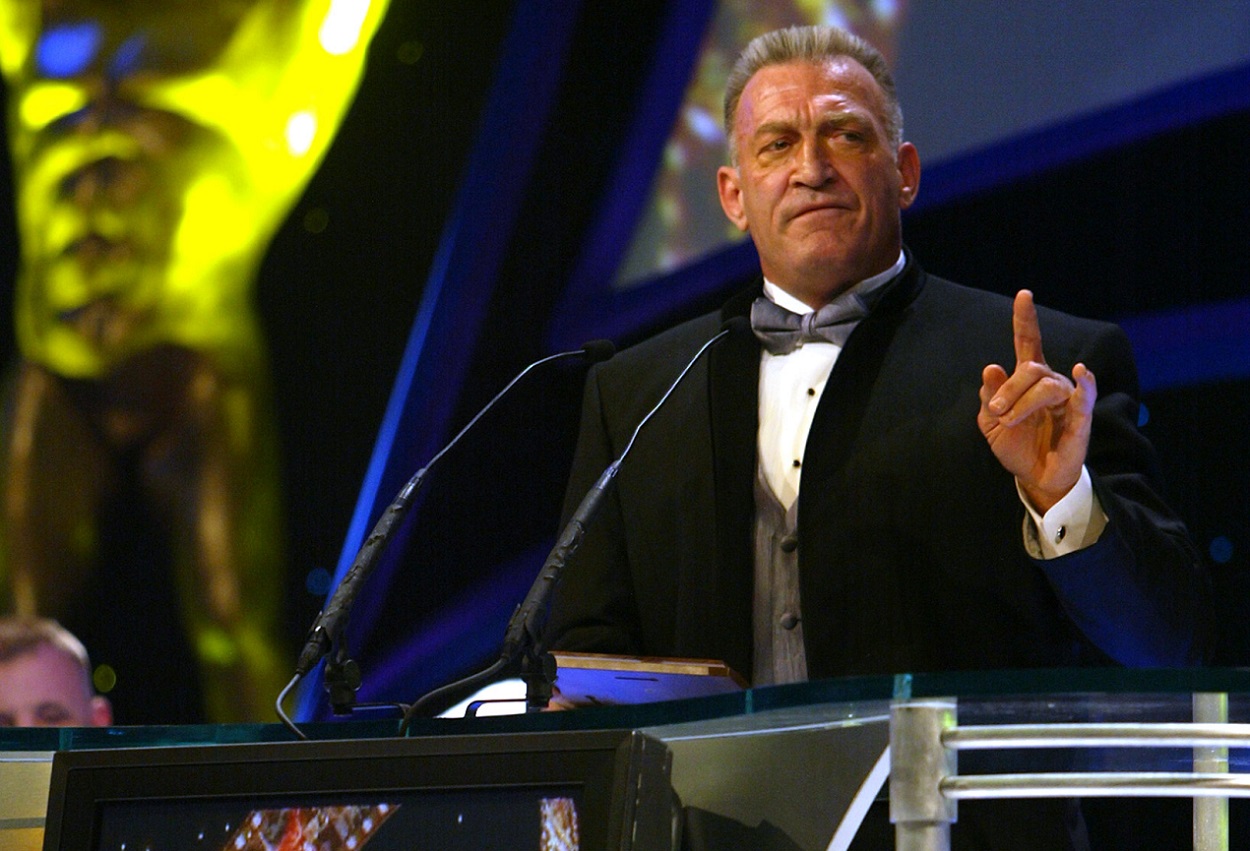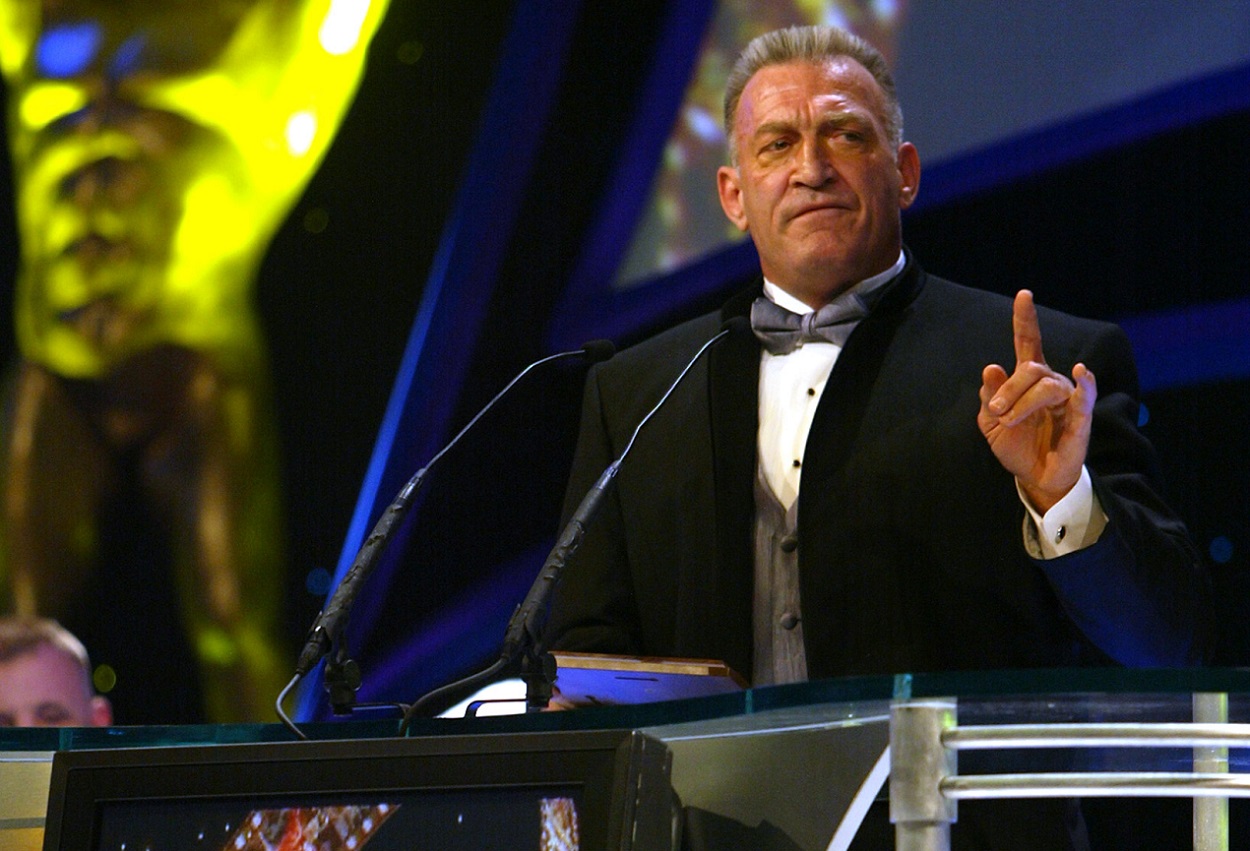 Born in Brandon, Florida, in October 1949, Paul Parlette Orndorff Jr. was a multi-sport star for Brandon High School in the late 1960s. Not only was he a star fullback for the Eagles football team, but he also won the Class 2A state championship in the discus in 1969.
Orndorff chose to stay close to home to play college football and became a star at the University of Tampa, where he played both fullback and tight end. During his career with the Spartans, he recorded more than 2,000 all-purpose yards and also scored 21 touchdowns. In 1972 helped the team to a 10-2 record and a victory in the Tangerine Bowl over Kent State, whose roster included future Hall of Fame linebacker and four-time Super Bowl champion Jack Lambert and a 21-year-old defensive back by the name of Nick Saban.
Orndorff's teammate, defensive end John Matuszak, who later famously played the role of Sloth in Goonies, was the No. 1 overall pick of the 1973 NFL draft, a draft in which Orndorff was selected in the 12th round with the 289th overall pick by the New Orleans Saints. Unfortunately, Orndorff was unable to pass the physical and also failed one with the Kansas City Chiefs. He went on to play one season in the World Football League with the Jacksonville Sharks before embarking on a career in pro wrestling.
'Mr. Wonderful' was inducted into the WWE Hall of Fame in 2005
Orndorff began his wrestling career in 1976 with Mid-South Wrestling, where he feuded with Jerry "The King" Lawler, and spent the next seven years working for numerous promotions in the South, working with the likes of Jimmy Snuka, Greg "The Hammer" Valentine, Jake "The Snake" Roberts, and Dusty Rhodes.
Orndorff signed with WWE (then the WWF) in late 1983 and made his debut with the company in January 1984, the same month Hulk Hogan won his first WWE title from The Iron Sheik. He then found himself main-eventing with Hogan a short time later and both were included in the main event of the first-ever WrestleMania in 1985, where Hogan and Mr. T defeated Orndorff and Rowdy Roddy Piper.
After turning face by firing the legendary Bobby "The Brain" Heenan as his manager, Orndorff and Hogan would often team together but in one of the greatest heel turns of the decade, "Mr. Wonderful" went back to being a "bad guy" and engaged in an underrated feud with Hogan for the WWE title, which Hogan always retained.
Orndorff semi-retired in 1988 due to arm and neck injuries but would wrestle occasionally on the independent circuit. During the 1990s, he had numerous runs in WCW, winning the tag titles three times in addition to one reign as World Television Champion, before retiring in 2000 after suffering another neck injury. In 2005, Orndorff was inducted into the WWE Hall of Fame, a class that included Hogan, Piper, The Iron Sheik, Nikolai Volkoff, Jimmy Hart, and "Cowboy" Bob Orton.
Orndorff passed away Monday at the age of 71
On Monday, Orndorff's son, Travis took to Instagram to announce that his father had died at the age of 71. Here's a look at his full statement:
"It is with great sadness that I announce the passing of my father, Paul Parlette Orndorff Jr. He is better known as "Mr. #1derful" Paul Orndorff. Most of you will remember him for his physique. Many will remember his intensity. But if I could only get you to understand and see his heart. He will always be Pop, Paw Paw, and Daddy at home. And as much as many of you hated him as a wrestler, he absolutely loved you for it. He was an amazing father that showed me more love than I ever deserved. I love you Daddy."
Paul Orndorff survived cancer in 2011 and even had one final match in 2017 at the age of 67. A few months back, however, Travis said his father was suffering from dementia, which he believes was the result of CTE.