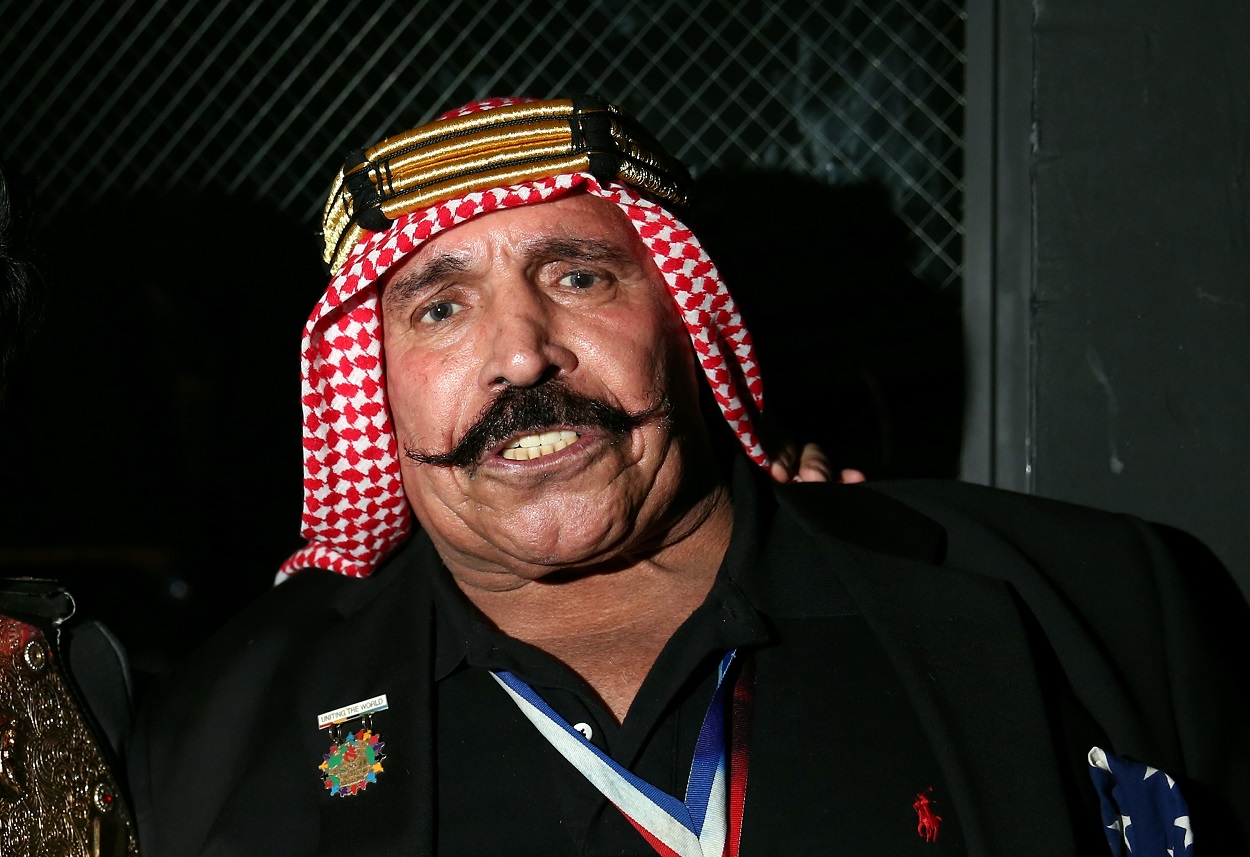 WWE Legend The Iron Sheik Suffered Unimaginable Tragedy When His Daughter Was Murdered and Had Plans to Kill the Man Responsible in Court
WWE Hall of Famer The Iron Sheik tragically lost a daughter to murder and had plans to kill the man responsible in court until his family intervened.
If you're not following WWE Hall of Famer The Iron Sheik on Twitter, do yourself a favor and get on that as soon as possible. As the man born Hossein Khosrow Ali Vaziri was one of the most entertaining professional wrestlers of his era, he's now easily one of the most entertaining wrestlers to follow on social media. Just don't let your kids see his tweets as they can get quite vulgar at times, especially if he's discuss anything related to Hulk Hogan.
That following will likely continue to grow as The Iron Sheik (or at least an actor playing him) will be featured in Young Rock, the new NBC sitcom based on the life of Dwayne Johnson. As The Iron Sheik was one of the big stars in WWE when The Rock's dad, Rocky Johnson, was with the company, it appears he'll be popping up from time to time on the show.
However, life certainly hasn't always been entertaining for the former WWE champion, who left his home country of Iran for the U.S. as he feared he would be murdered by the Iranian government. He had issues with drugs and alcohol throughout his WWE career, issues that only worsened when he suffered unspeakable tragedy when his eldest daughter was murdered by her boyfriend at the age of 27, a tragedy that caused him so much pain that he was ready to kill the man that took his daughter's life in the courtroom during the trial.
The wrestling career of WWE Hall of Famer The Iron Sheik
A highly-accomplished amateur wrestler that competed for a spot on Iran's national team for the 1968 Summer Olympics and was later an assistant coach for the U.S. team in 1972 and 1976, The Iron Sheik began his professional wrestling career in the early 1970s after being invited to train with legendary AWA owner and promoter, Verne Gagne.
He worked in various promotions in his early years in the business, including a stint in Japan, before joining WWE for the first time in 1979. His first run only lasted about a year and he bounced around over the next few years, working for the likes of Jim Crockett Promotions and Mid-South Wrestling before returning to WWE in 1983, at which point he was almost immediately thrust into a program with longtime champion Bob Backlund.
The Iron Sheik ended Backlund's lengthy run with the title on December 26, 1983, but held the belt for just 28 days before famously dropping it to Hulk Hogan on January 23, 1984, the day many feel was the true beginning of Hulkamania. After failing to win back the title, Sheik entered his classic feud with Sgt. Slaughter before moving onto the tag team division, where he won the WWE tag titles with Nikolai Volkoff.
The Iron Sheik's career went downhill following his first departure from the company in 1987. He wrestled briefly for WCW and returned to WWE on numerous occasions, even under a different name in the early '90s, but he never reached the same heights he had before and he finished his career on the independent circuit. He did, however, get one final big moment in the ring in WWE in 2001 at WrestleMania 17, where he won the Gimmick Battle Royal that featured a number of legendary figures.
Two years later, however, his world was turned upside down.
Marissa Vaziri was tragically murdered by her boyfriend in May 2003
In May 2003, a time during which The Iron Sheik was recovering from knee surgery, his eldest daughter, 27-year-old Marissa Vaziri, was murdered by her boyfriend, 38-year-old Charles Warren Reynolds, who she'd only been seeing for about a month.
According to police reports obtained by Clayton News-Daily, Reynolds, who'd spent nine years in prison for nearly killing a man, strangled Vaziri to death in the apartment the two shared in Clayton County, Georgia. The two had been drinking and doing drugs and apparently got into a physical confrontation that turned deadly.
After strangling Vaziri, Reynolds placed her in their bed, actually slept in it with her, and then called his pastor the following morning to come out and pray with him. When the police arrived, Reynolds told them that it was his fault and later said in a statement that Vaziri "wouldn't calm down" and that "he didn't know what else to do."
The Iron Sheik planned to kill the man that murdered his daughter in court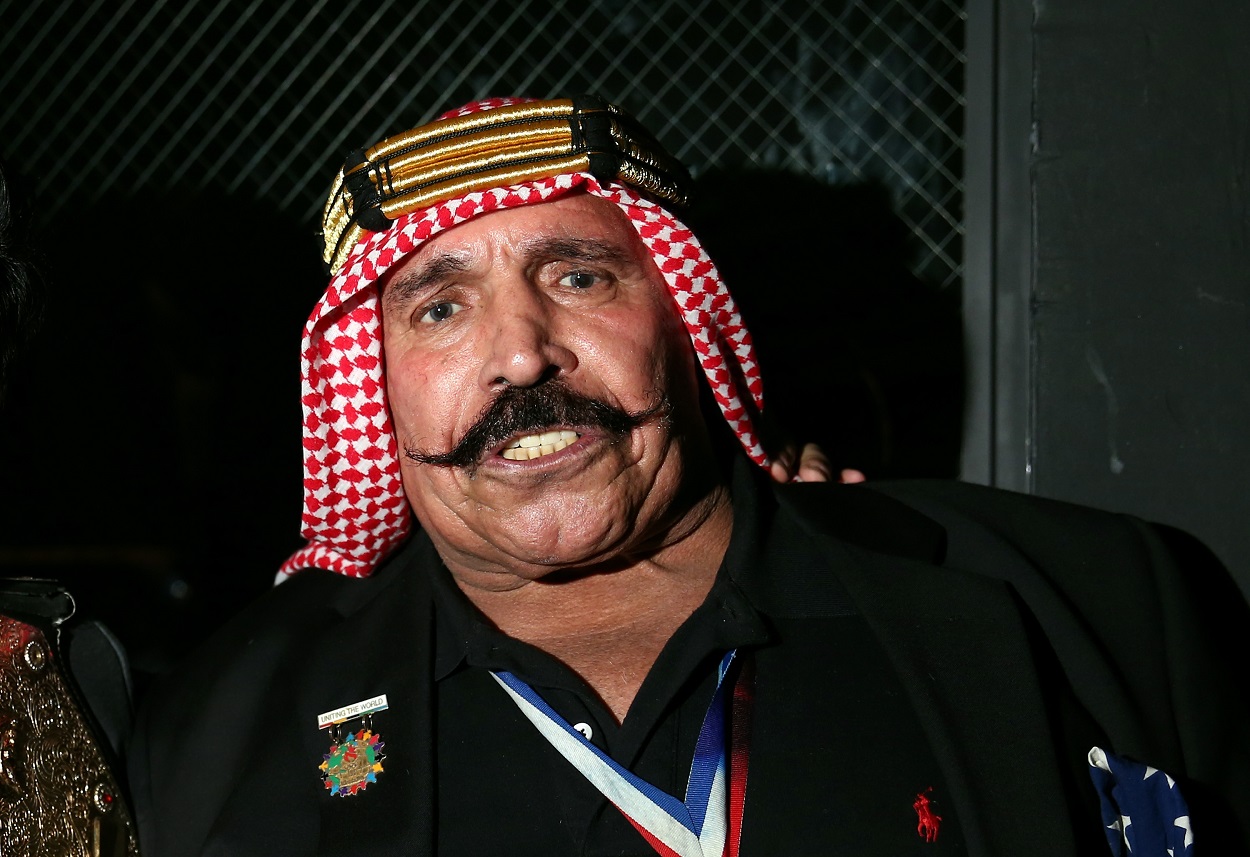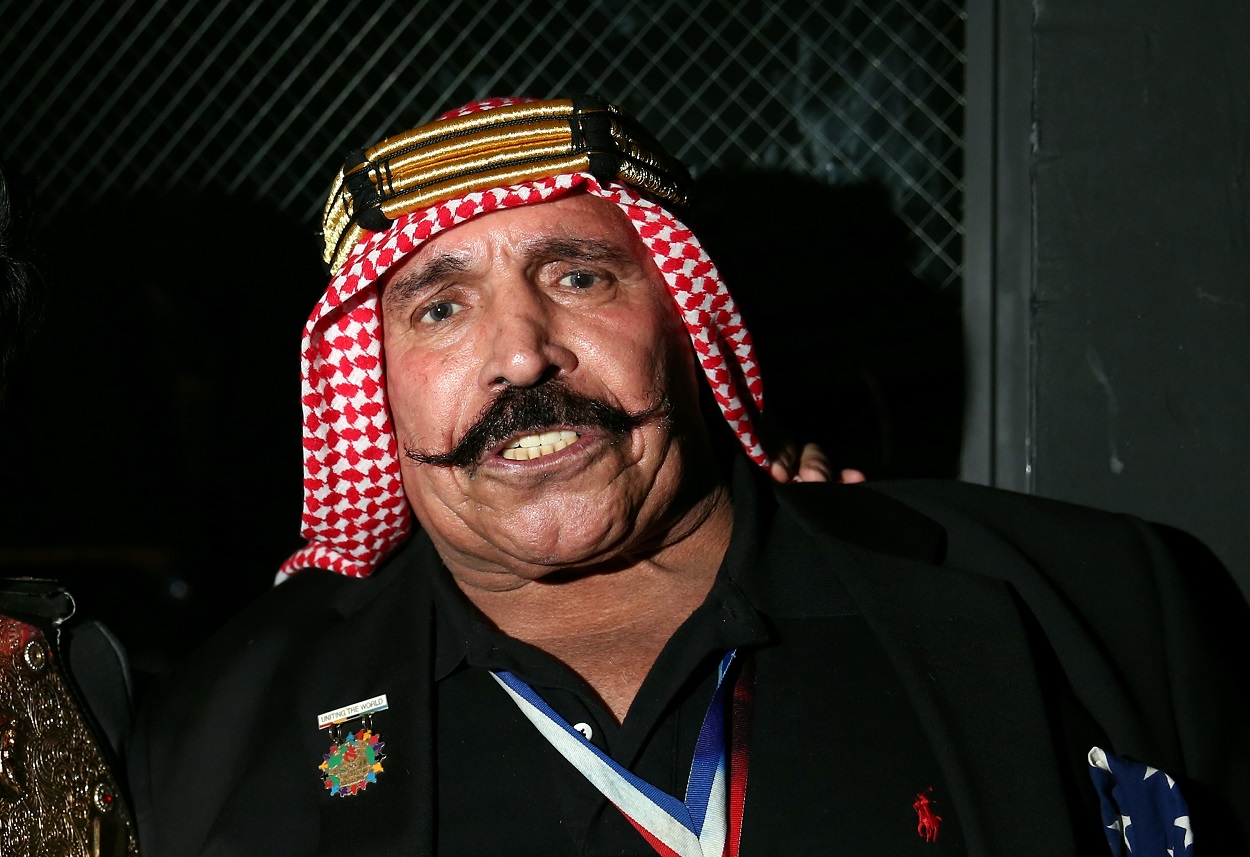 The Vaziri family was in attendance on the day that Reynolds was to address the court but while the rest of his family was there to watch, The Iron Sheik had other plans.
Unbeknownst to seemingly everyone, as Bleacher Report once reported, The Iron Sheik had hidden a razor blade in his mouth before entering the courtroom in Jonesboro, Georgia, that day and had every intention of cutting Reynolds' throat.
However, his wife, Caryl, discovered what he planned to do and quickly informed the rest of the family, who surrounded the future WWE Hall of Famer and essentially boxed him in, refusing to let him kill the man who'd killed his first-born child.
One of his two remaining daughters, Tanya, was the one who ultimately convinced him not to do it, telling him, "You can't kill him 'cause they'll put you in prison. I lost my sister and I don't want to lose my father."
Thankfully, Tanya and her sister, Nikki, didn't lose their father that day and while the next few years were pretty rough, The Iron Sheik eventually got past his own issues with drugs and alcohol and now has another Marissa to love in the form of his granddaughter, who Tanya named after her dearly departed sister.