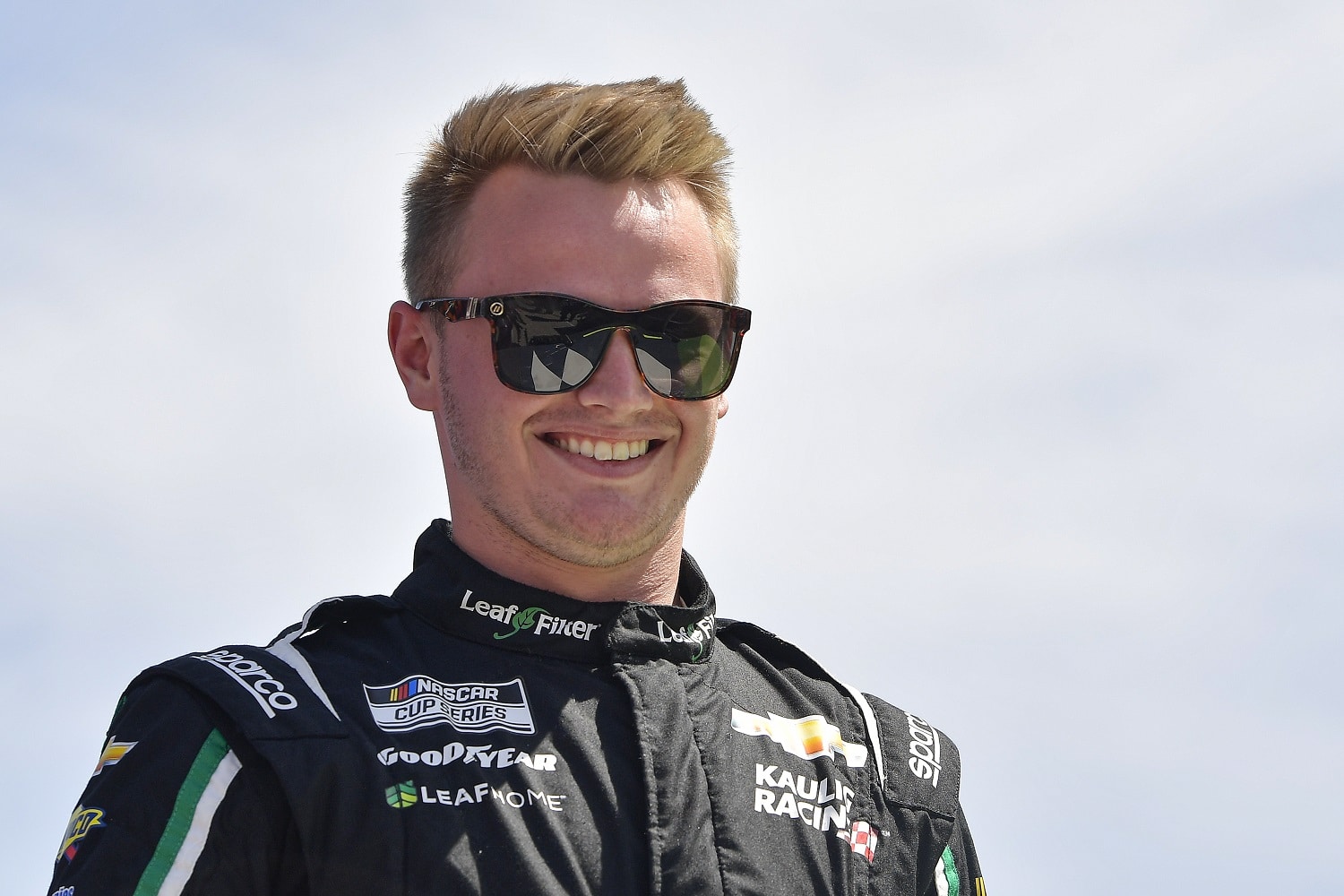 NASCAR 3-Wide Notebook: Justin Haley Isn't Driving a Backmarker Car Anymore
Justin Haley has posted a month of solid results in the Kaulig Racing No. 31 Chevy, including third place at Darlington.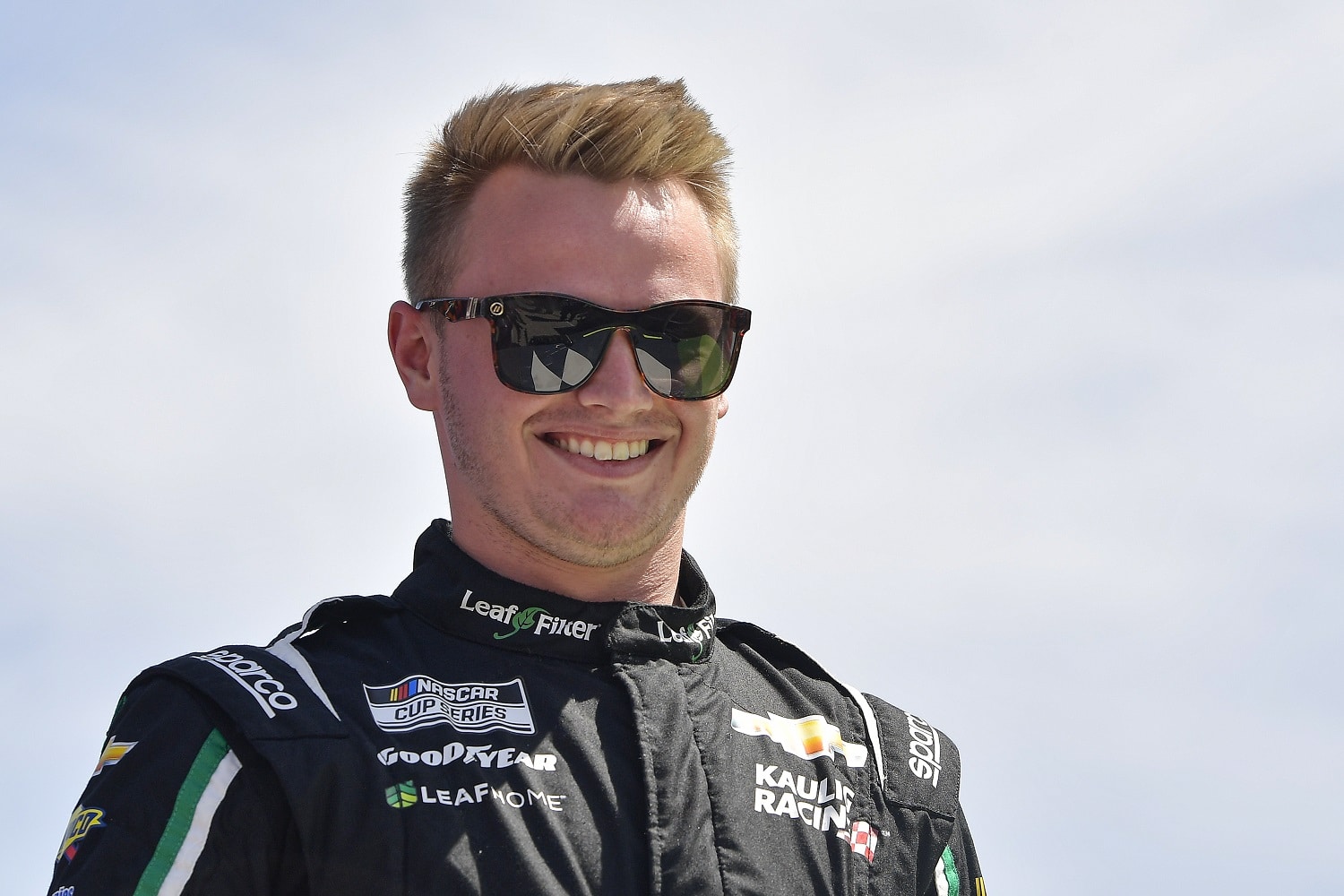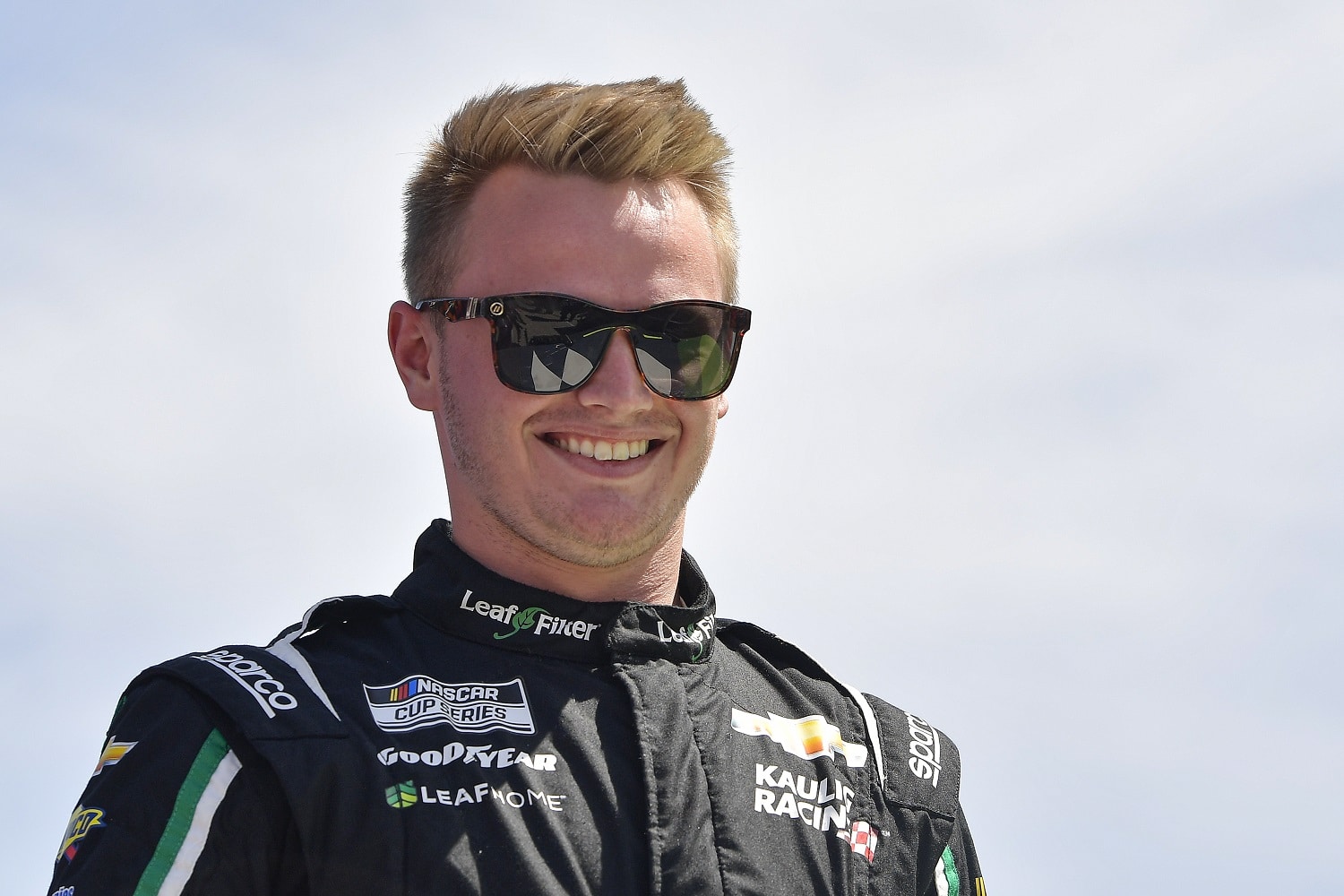 Joey Logano and William Byron dominated the headlines coming out of Darlington, and deservedly so. But if Justin Haley had five more laps to work with, it would have been interesting to see how the NASCAR Cup Series race played out.
Haley finished third to Logano and Tyler Reddick, but he also finished strong in the Kaulig Racing No. 31 Chevy. And people should probably have started taking notice of him at least a week sooner.
Turn 1: Justin Haley has had quite a month
Justin Haley didn't even have a sniff of the top 15 until 245 laps into the 293-lap Goodyear 400 on Sunday at Darlington. By Lap 268, he was running in the top five, and he moved into third on the white-flag lap after Joey Logano knocked William Byron out of contention.
The third-place finish was second in his 48-race NASCAR Cup Series history only to the improbable victory in the 2019 Daytona summer race, which was shortened by rain. Nearly all his other experience before this season was in the Spire Motorsports No. 77 Chevy, which was overmatched most weekends.
Kaulig Racing bought the No. 77 charter before the current season and made Haley a package deal in preparation for fielding its first two full-time Cup Series cars. If you throw out tough sledding at Richmond and Martinsville in consecutive weeks, Haley has finished 23rd or better in every race.
However, it's been the past four races that have caused people to take notice: 14th on the Bristol dirt, 12th at Talladega, 11th at Dover, and third at Darlington. He's hardly driving a Rent-a-Wreck, but Haley qualified 29th on Sunday and then outperformed the equipment.
"We had a good restart there at the end and we just kind of hung on," he said on the team website after Darlington. "We didn't have a third-place car, but it's a great finish."
It qualified as another important step for the Kaulig team, a top Xfinity Series outfit that attracted attention with AJ Allmendinger's good-fortune win on the Indianapolis road course in the 2021 Cup Series.
"The last three weeks means a lot," team president Chris Rice told NBC Sports. "… It just means a lot to Kaulig Racing to come and contend."
For his part, Haley recognized the unlikely nature of his 2019 victory at Daytona. Superspeedways are unpredictable to begin with, then the timing of the rain allowed everything to fall into place. Darlington is more about hard-nosed racing than raw speed on mile-long straights.
"That's probably the most satisfying part is it is the hardest racetrack," Haley said, according to Racer.com. "To get my career-high – I'm going to call it my career-high – best finish here, it's pretty cool."
Turn 2: Another near-miss for William Byron
The way Darlington played out with the white flag in sight distracted from another case of William Byron being unable to close the deal. Joey Logano's controversial shove of Logano was only possible because the No. 24 Chevy started going loose a couple of laps earlier. Had he kept running at maximum speed, Byron would have put himself into the wall without Logano's help.
Earlier this season, Byron seemed destined to lead the final 75 laps at Richmond. However, tire degradation on the Chevy allowed Denny Hamlin to reel Byron in with four laps to go and take the checkered flag. Byron responded with a win at Martinsville the following week.
Last season, Byron won once but finished in the top five 11 other times. He surrendered the lead with three laps to go at Pocono and eight remaining at Michigan.
At just 24 years old, he's still learning and will score his share of successes as time goes on.
Turn 3: Chase Elliott returning to the SRX Series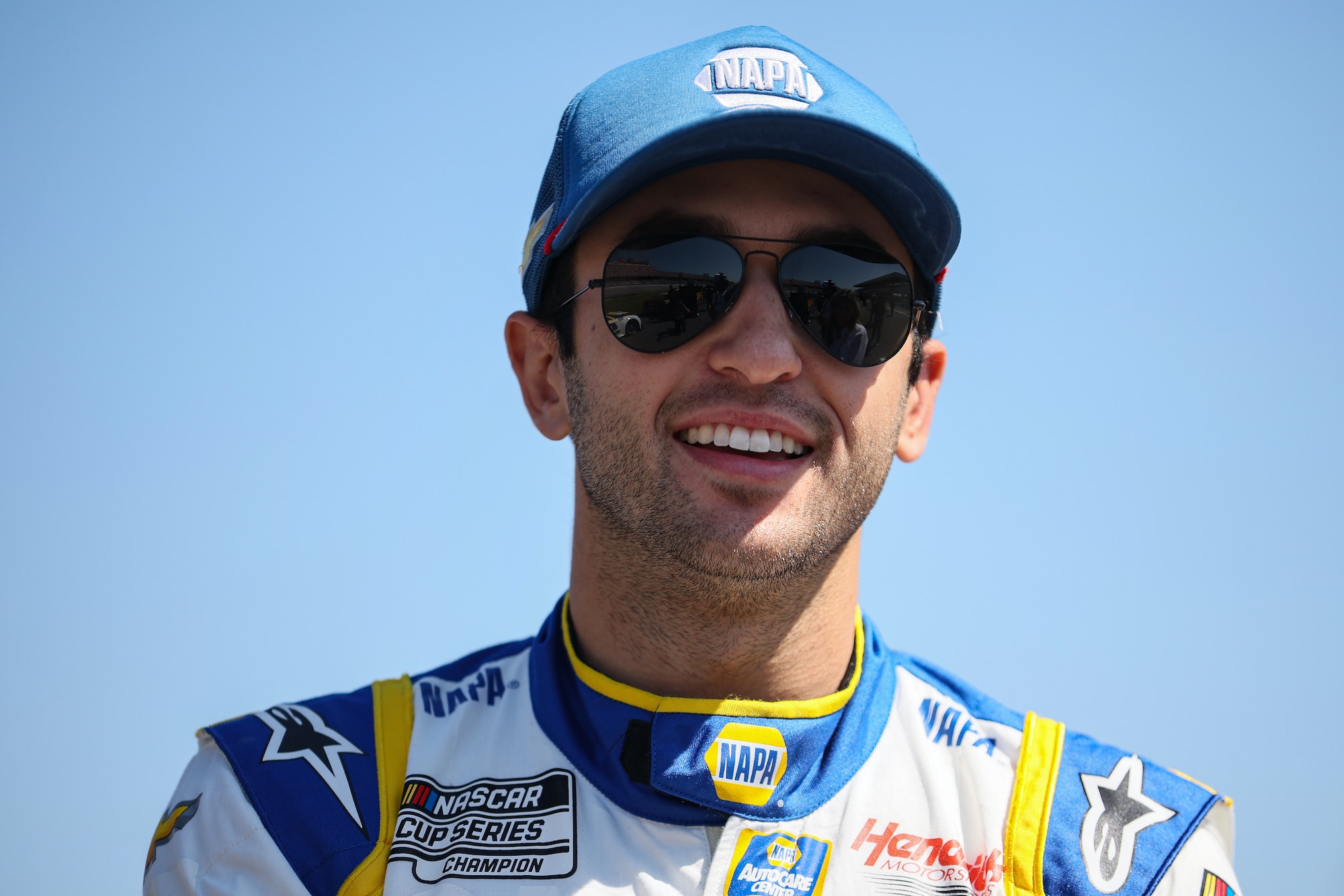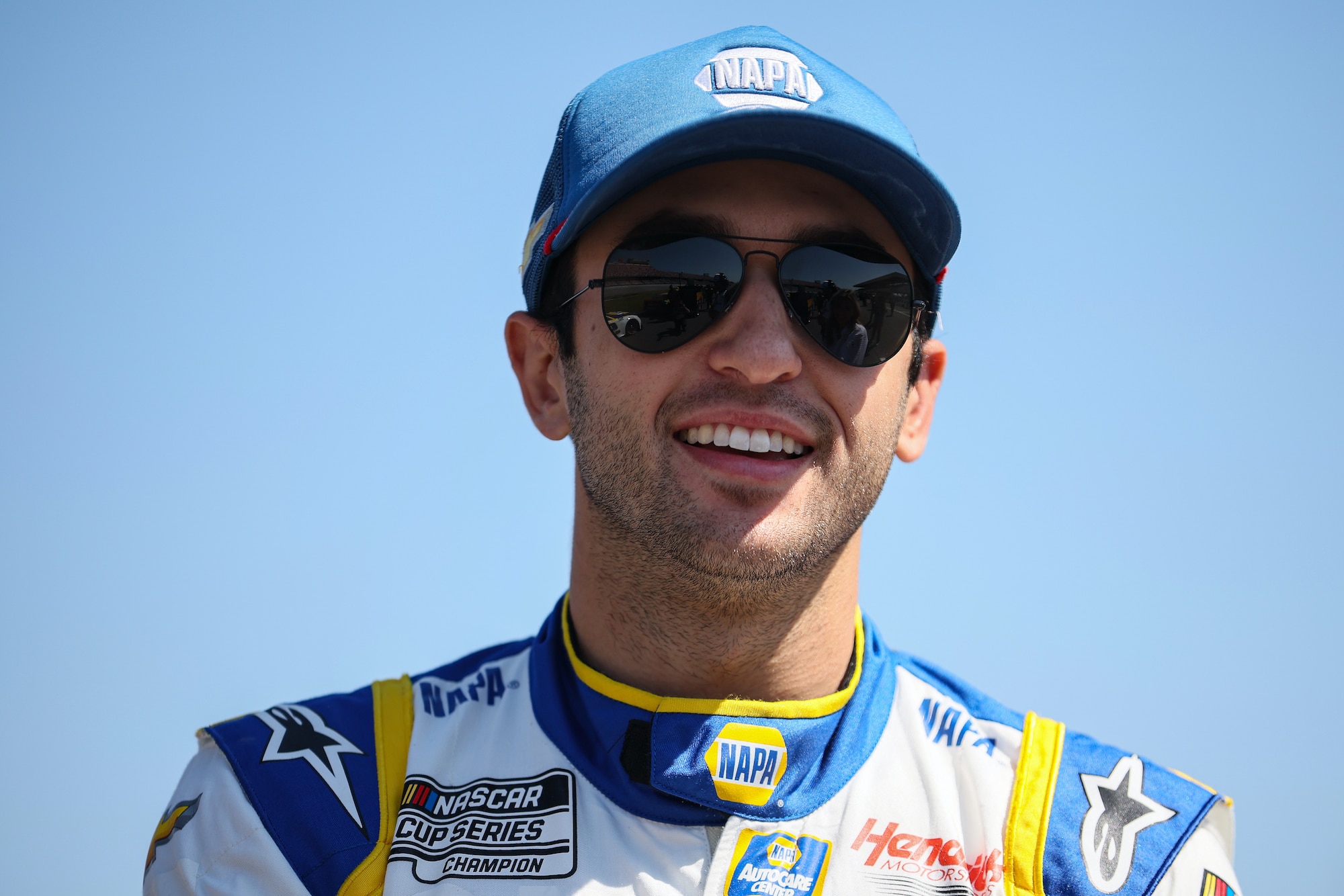 SRX Racing announced that NASCAR Cup Series points leader Chase Elliott will compete in the 2022 season finale at Sharon Speedway in Hartford, Ohio, on July 23.
"I'm excited to get back in one of the SRX cars this season," said Elliott, who outdueled Tony Stewart and his father Bill Elliott last July. "Last season was a lot of fun and a cool memory for me competing against my dad. The opportunity to race at Sharon Speedway and compete on dirt against the likes of Ryan and Dave Blaney and some guys I've looked up to my entire career is really appealing."
Elliott's previous appearance came at the Fairgrounds Speedway in Nashville, where he finished the first heat in second and the second heat in eighth before winning the feature.
Turn 4: A racing-friendly gesture in Florida
Florida Gov. Ron DeSantis signed a $1.2 billion package of tax breaks into law last week to acknowledge better-than-expected state revenue and billions in federal pandemic relief funds.
Among the measures enacted is a suspension of the 6% sales tax on tickets for the 2023 Daytona 500 and other Speed Weeks events. Lawmakers inserted a similar break for the Formula 1 Miami Grand Prix. Daytona 500 tickets are usually among the most expensive in NASCAR. Tickets for the most recent race, won by Austin Cindric, started at around $90, the paper reported.
The nod to racing fans was a small piece of a package of sales-tax holidays for gas, diapers, disaster preparedness, and tools," the News-Journal in Daytona Beach reported.
All stats courtesy of Racing Reference.