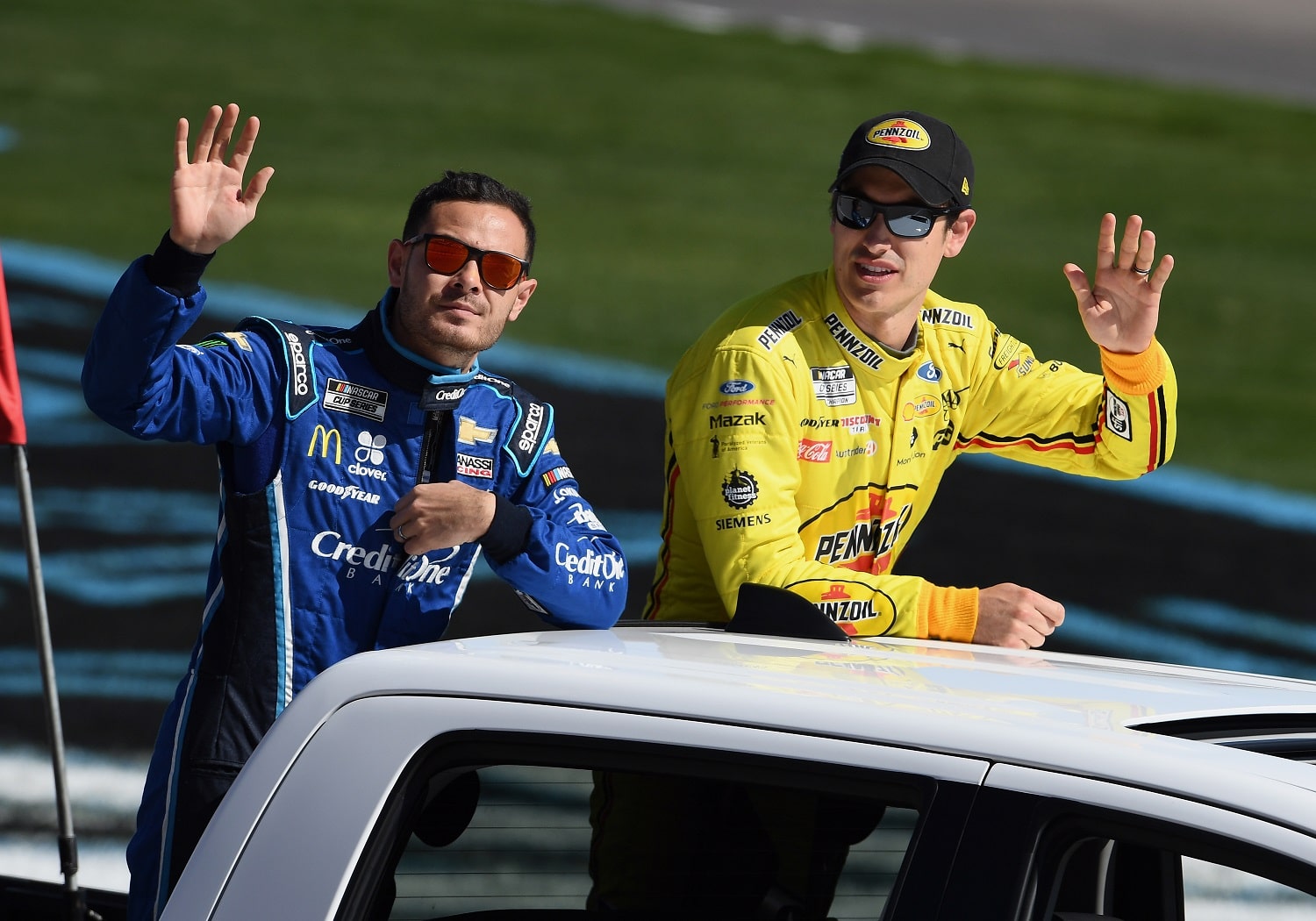 NASCAR Champions Have Kept a Secret Since 2011, and Now Kyle Larson Will Pass It Along to Joey Logano
Jimmie Johnson started a tradition among NASCAR Cup Series champions, and it will continue when the 2021 and '22 winners next meet.
Joey Logano will always own two NASCAR Cup Series championships and maybe more by the time he's done. The trophies are forever, but the driver of the No. 22 Ford only gets to keep another prized possession for as long as he holds the title of champion.
When Kyle Larson sees Logano at next month's awards banquet, he will hand off a decade-long tradition among champions.
Jimmie Johnson's gift started the tradition that includes Joey Logano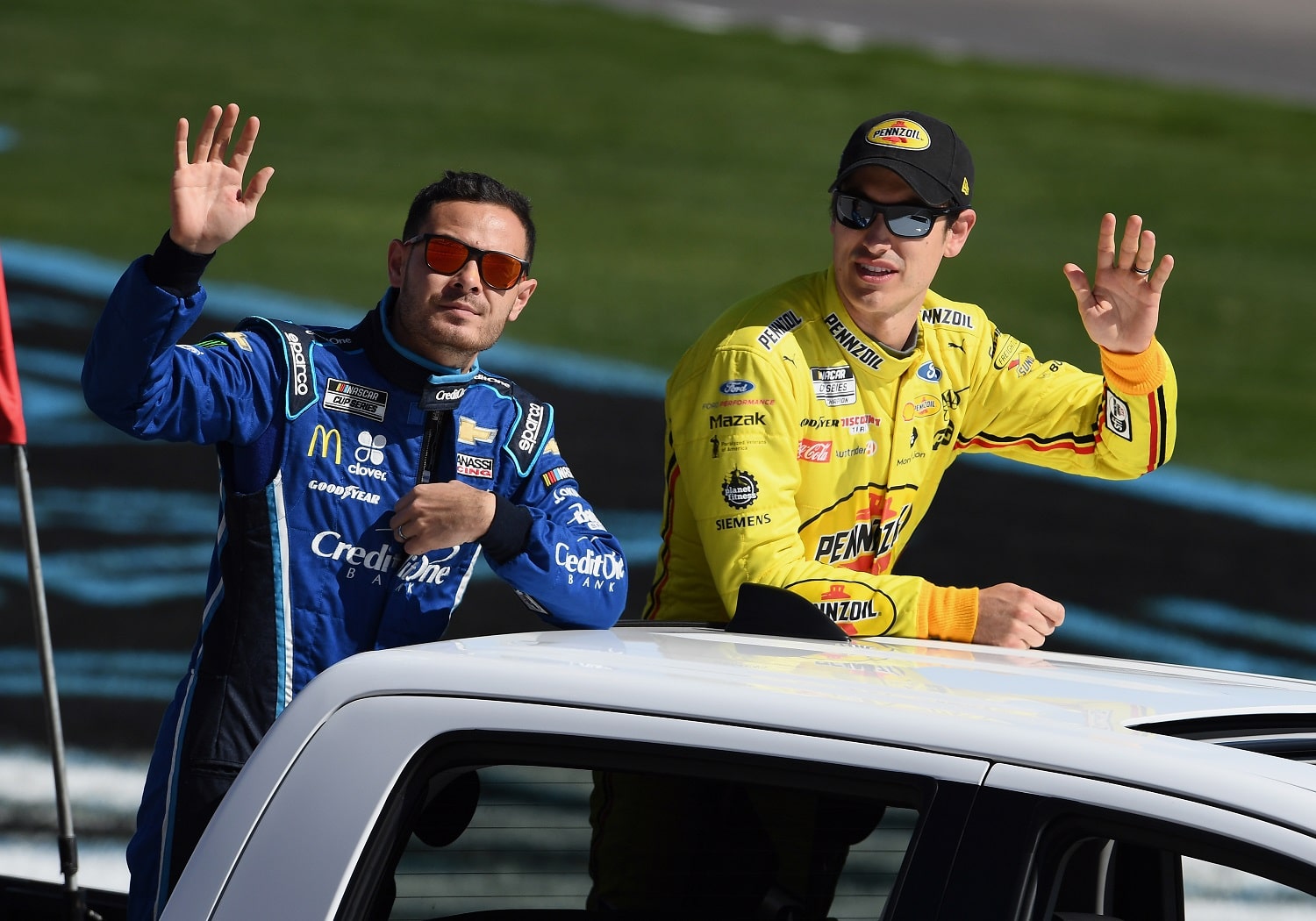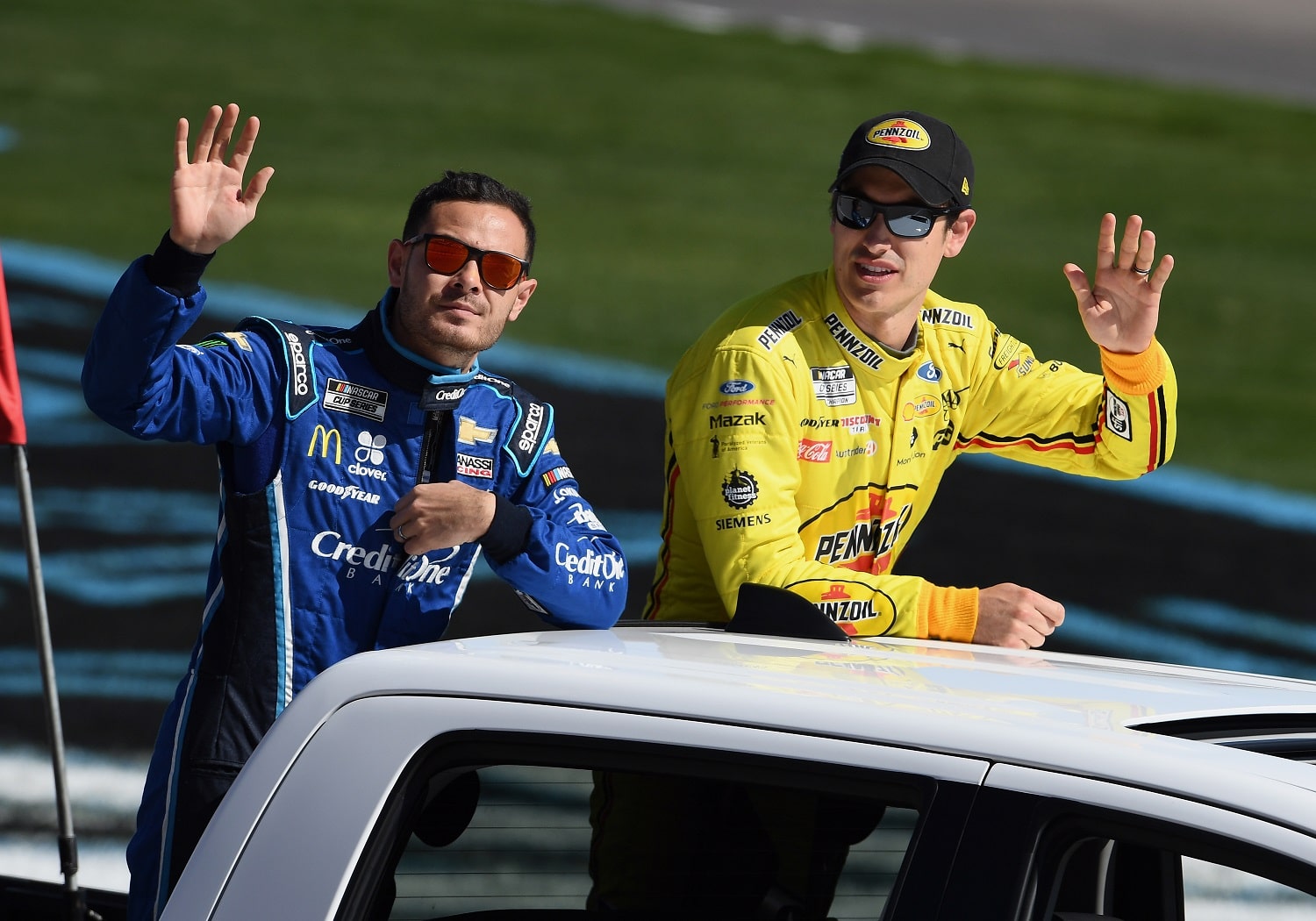 Jimmie Johnson came up with a unique idea after winning his fifth of seven NASCAR Cup Series titles in 2010. Johnson pulled together some thoughts about the season and wrote them in a journal. When Tony Stewart ended Johnson's run of five championships in a row, the driver of the No. 48 Chevy gave the journal to Stewart. A year later, Brad Keselowski earned the title, and Stewart presented him the journal, now including a page or so of his own thoughts.
"That's the best part about this is that nobody even really knows what it is, Joey Logano told NBC Sports. "Nobody knows … what's written in it."
Logano has already had one peek, having inherited the journal from Martin Truex Jr. after prevailing in 2018. There was no knowledge about the tradition outside a close-knit circle until a picture on social media showed Johnson giving Truex the journal.
Now it's 2021 champion Kyle Larson's turn for a handoff. He told the network he'll re-read it to help him shape what he'll write before giving it to Logano.
"It's something that's so special that you want to read it once when you get it and once again before I give it to the next guy," he said. "It's an extremely special book."
Chase Elliott is thinking about future NASCAR champions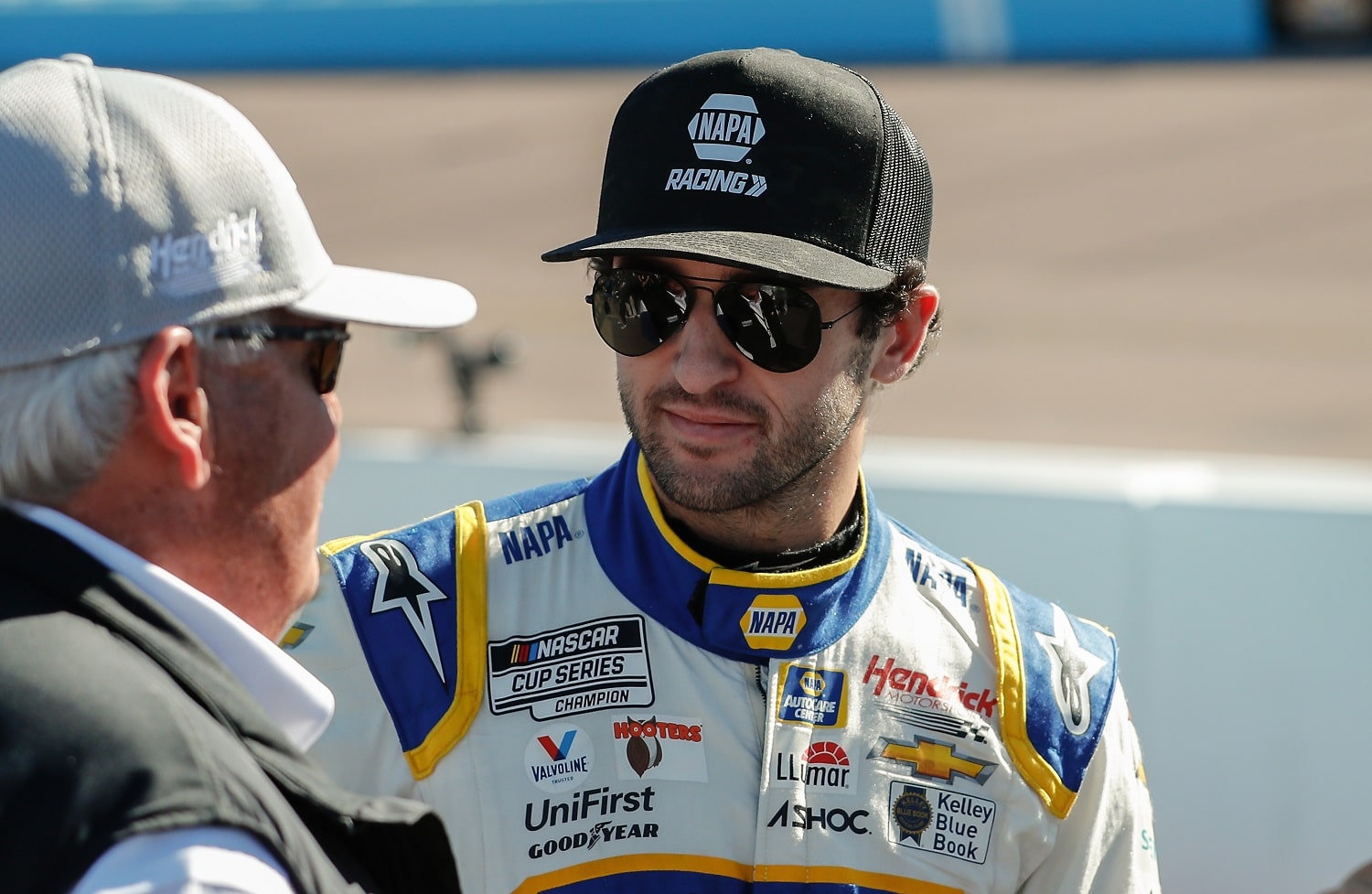 Whereas Kyle Larson is eager to capture another championship so he can read more winners' thoughts, teammate and 2020 champion Chase Elliott takes a long-term view.
"You wish that somebody had started that back 30-plus, 40 years ago to just see what some of those guys would have to say or even when NASCAR was started. I think it would be really cool," Elliott told NBC Sports.
"On the flip side, I think about the guy or the girl who wins the championship in 2050 or 2060. How cool is that going to be to look back to see what Tony Stewart had to say or what Jimmie Johnson had to say?"
Kyle Busch witnessed the maturation of a new champion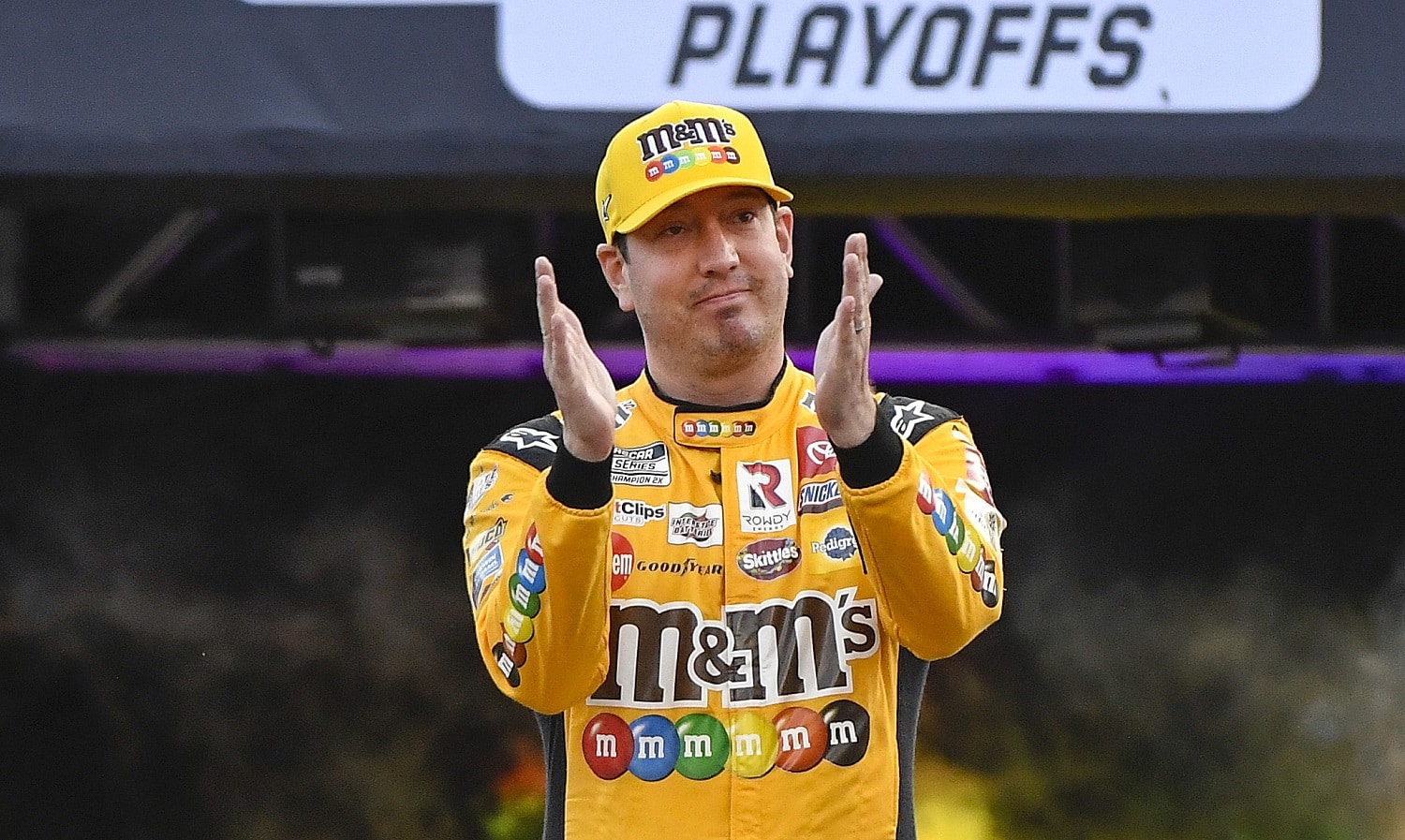 Two-time Cup Series champion Kyle Busch watched the whole 2020 season play out before committing pen to paper. He told NBC Sports that he even wrote multiple drafts while looking for the right message to deliver to Chase Elliott.
"I tried to keep it to a page because it seems everybody was keeping it to a page, so I didn't want to be the guy to screw it up," he said.
Busch knew Elliott grew up in the Cup Series environment following his father, Bill Elliott, around during a successful career that included a season championship. Now, he'd stepped out of his father's shadow as a champion in his own right.
"I guess I just was kind of explaining like, 'Hey, this is new territory for you, but this is a territory where you cannot necessarily change the sport or change the world. But man, just live it up and enjoy it and know that you're Chase Elliott and now that you're a champion, you've made it in this sport.'"
Got a question or observation about racing? Sportscasting's John Moriello does a mailbag column each Friday. Write to him at [email protected].