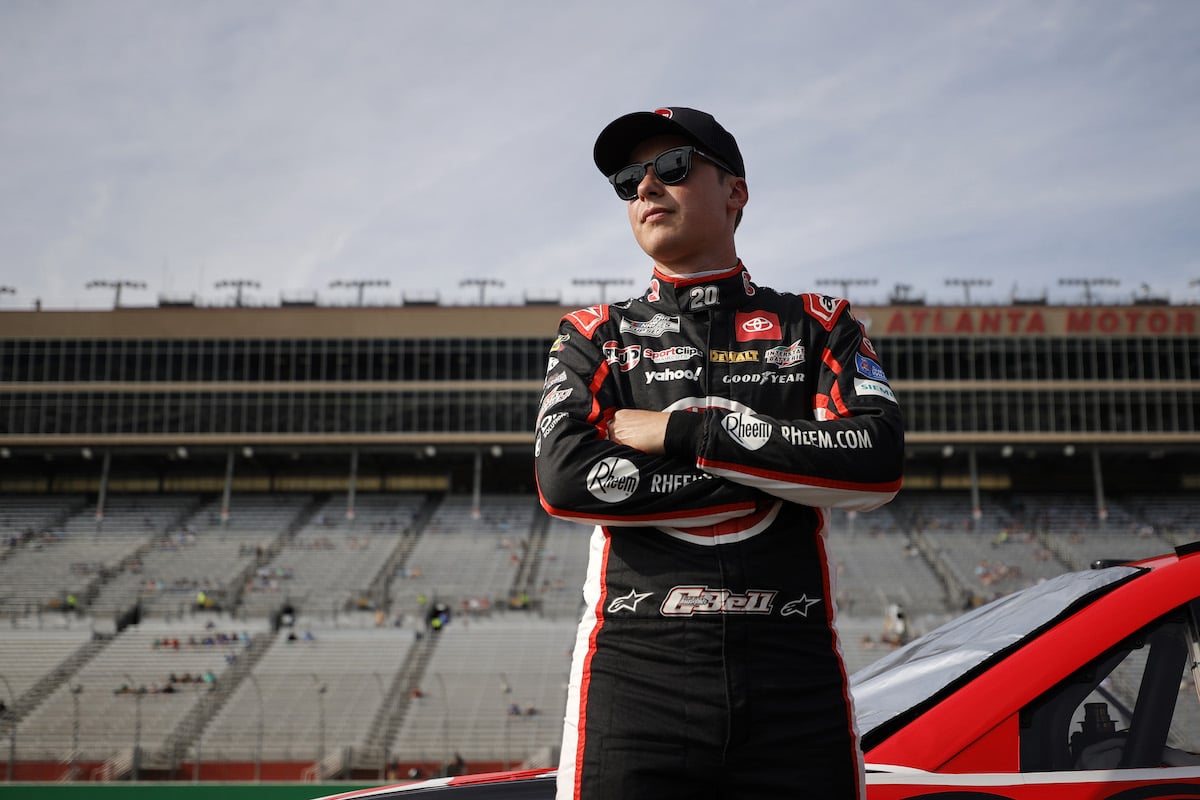 The Half-Dozen NASCAR Cup Series Drivers Most Likely to Leave Loudon with a Lobster
These six drivers are your best bets in New Hampshire.
Say goodbye for now to NASCAR Cup Series drivers racing in the Southeast and the Midwest — as the premier series has done each of the past two weekends — and say hello to the northernmost track, New Hampshire Motor Speedway in Loudon, New Hampshire.
But before the field takes the green flag in Sunday's Crayon 301 at the track known as the "Magic Mile," let's take a look at a half-dozen drivers with a great chance to get a win and leave town with New Hampshire's ceremonial lobster prize in tow.
6. Kevin Harvick
The all-time Cup Series wins leader at New Hampshire among active drivers with four victories, Kevin Harvick certainly has history on his side this weekend.
Well, maybe not recent history. Over the last three weeks, in particular, the driver of the No 4 Stewart-Haas Racing Ford has kind of stunk up the show.
But if there's any track at which Harvick should be able to snap out of his current slump, it should be the 1.058-mile oval in Loudon, New Hampshire, where he's gone to Victory Lane with two different teams and last made it to the Winner's Circle in 2019 with his current team at SHR.
5. William Byron
Sometimes, it's just your year, and that certainly seems to be the case for William Byron in 2023. The driver of the No. 24 Hendrick Motorsports Chevy has rung up a Cup Series-high four wins, sits atop the standings, and leads the series in playoffs points amassed.
So, it wouldn't come as a surprise to anyone if Byron continued his winning ways in the Granite State on Sunday — despite failing to record a top-10 finish in five starts at New Hampshire.
4. Joey Logano
Joey Logano will always have a special place in his heart for New Hampshire Motor Speedway, especially since he hails from not all that far away in Middletown, Connecticut, and NHMS was the site of his first career Cup Series triumph back in 2009.
Logano has since won two Cup Series championships, including one last season, and added another victory to his New Hampshire resume while becoming one of the sport's biggest stars.
The Team Penske driver has endured an up-and-down 2023 season to date, however, picking up a win early in the year at Atlanta but posting only five top-five finishes in 19 starts. Still, Logano should pose a formidable threat to the competition Sunday.
3. Christopher Bell
Last year's winner at New Hampshire, Christopher Bell used that somewhat surprising summertime victory to punch his ticket into the playoffs and ultimately fuel a deep run that culminated in him reaching the Championship 4 for the first time and finishing a career-best third in the Cup Series standings.
Bell started out 2023 in similar front-running fashion, but the Joe Gibbs Racing driver's fast start has faded in more recent times, and he needs a good run to get his season pointed back in the right direction. New Hampshire Motor Speedway is as good a place as anywhere for him to make that happen.
It's also worth noting that Bell is the only driver to win a race at Loudon with the Next Generation Cup Series race car that debuted at the beginning of last season.
2. Denny Hamlin
A three-time New Hampshire winner, Denny Hamlin knows the way to Victory Lane at the mostly flat oval just over a mile in length. His New Hampshire triumphs to date have come five years apart from each other (in 2007, 2012, and 2017), so based on that cadence, he's past due for a win.
Will it happen Sunday? The veteran driver for Joe Gibbs Racing has carried a lot of speed in his No. 11 Toyota at times this year, but it's been inconsistent. So, it's tough to know what to expect from Hamlin. But based on his history at NHMS, which includes a sixth-place finish at the track in 2022, he seems likely to be a contender for the win.
1. Kyle Busch
Clearly, all Kyle Busch needed was a change of scenery.
After struggling through one of the most frustrating seasons of his racing career in 2022, the two-time NASCAR Cup Series champion who spent the past 15 years in a Joe Gibbs Racing Toyota has been more than stout in Year 1 as the driver of the No. 8 Chevrolet for Richard Childress Racing.
With three wins under his belt, Busch is more than locked into the playoffs and seems like a serious threat to capture his third championship in NASCAR's premier series come November. His performance this season and his record at New Hampshire Motor Speedway would also suggest he'll be tough to beat Sunday, when he'll be aiming to visit the NHMS winner's circle for the fourth time.
Busch has previously prevailed here with both JGR and Hendrick Motorsports, so to win at New Hampshire with yet another team would be a huge feather in his proverbial cap.