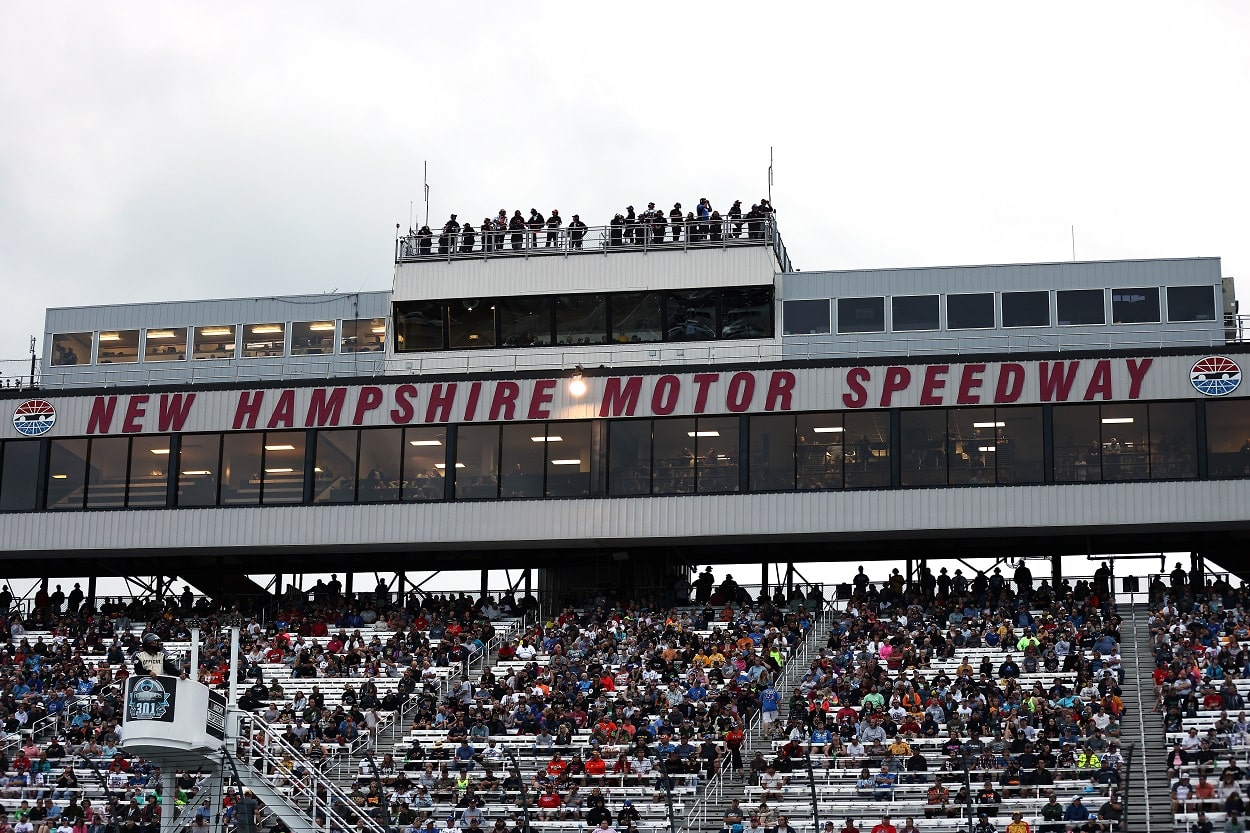 NASCAR Cup Series: Ranking 5 Winless Drivers With the Best Shot to Notch Victory No. 1 for the 2022 Season at New Hampshire
A look at five winless drivers and their chances of picking up their first victory of the year at New Hampshire Motor Speedway.
As the NASCAR Cup Series makes its annual stop at New Hampshire Motor Speedway for Sunday's Ambetter 301, no driver is hotter than Chase Elliott, who has won two of his last three series races with victories at Nashville and Atlanta.
Elliott, the regular-season points leader with three wins in 2022, has secured his spot in the 10-race Cup Series playoffs. Meanwhile, others are looking to qualify for the 16-driver playoff field by notching their first win at the 1.058-mile track with just seven races remaining before the playoffs begin.
If the Cup Series is to celebrate a 14th different winner this season, who is the most likely suspect to capture the checkered flag Sunday?
Let's take a look.
5. Brad Keselowski needs a New Hampshire turnaround
There is absolutely nothing in Brad Keselowski's performance this season – his first in the RFK No. 6 Ford Mustang – that suggests he will be an upset winner this weekend.
But Keselowski has had success in New Hampshire. In 21 races, Keselowski has finished 14 times in the top 10 and nine times in the top 5 with two victories (2014, 2020) while still with Team Penske. His average finish of 10.1 is second among active drivers behind Denny Hamlin.
If Keselowski is looking for a cure for himself and the No. 6 team, New Hampshire could be the place to find it.
4. Erik Jones could be a darkhorse for Petty Motorsports
Erik Jones is a longshot compared to the other drivers on the list, with only six previous New Hampshire starts, one top-5 finish, and one top-10. He finished third in 2019 for Joe Gibbs Racing and sixth in September 2017 for Furniture Row.
Now driving the famed No. 43 for Richard Petty Motorsports, Jones – like Keselowski – needs a win for even a shot at the playoffs. Jones won twice at JGR and appears to be inching closer to victory lane in the No. 43. In his last four oval races, he has top-10 finishes at Atlanta (4th) and St. Louis (7th) and top 15s at Nashville (11th) and Charlotte (14th).
He was also shuffled out of the lead on the final lap earlier this year at Talladega.
3. Martin Truex Jr. seeing a breakthrough
In 28 starts at New Hampshire, Martin Truex Jr. has finished outside the top 20 only three times. He also has seven top-5s and 13 top-10 finishes. Despite a modicum of success, Truex Jr. has not found his way to Victory Lane in Loudon, finishing no better than third (three times).
A few days before his 42nd birthday on June 29, Truex Jr. announced that he would return to Joe Gibbs Racing in 2023, ending speculation that he would retire following this season. Maybe with that decision made, the 2017 Cup Series champion will break through for his first win in 2022 after two top-5s and seven top-10s.
Sitting on the pole will certainly help his cause.
2. Can Kevin Harvick end long drought?
Kevin Harvick shares the record for Cup Series victories at New Hampshire alongside Jeff Burton, with both drivers winning four times. Harvick recorded wins at NHMS in 2006 with Richard Childress Racing and three times with current team Stewart-Haas (2016, 2018, 2019), and he has finished in the top 10 in nearly 60% of his 38 starts.
But Harvick is currently mired in a Cup Series winless streak that has grown to 62 races since winning during the playoffs at Bristol in 2020. Despite the drought, the veteran has reason to hope as he attempts to secure a playoff spot. He has a dozen top-10 finishes this season, including four in his last six Cup starts.
1. Ryan Blaney has done everything this season but win
It's hard to imagine who is more surprised that Blaney has not won a Cup Series race in 2022 – NASCAR fans or Blaney himself.
Blaney sits second in the current points standings behind Elliott, trailing the three-time winner by 47 points. He has seven top-5 finishes in points races and a victory in the All-Star Race at Texas. In the past five races – a combination of three ovals and two road courses – Blaney has finished no worse than 11th with three top 5s and a top 10.
In nine starts at New Hampshire, he has two top 5s, four top 10s, and an average finish of 12.2, just behind Truex (12.0).
Stats courtesy of Racing Reference
Like Sportscasting on Facebook. Follow us on Twitter @sportscasting19 and subscribe to our YouTube channel.