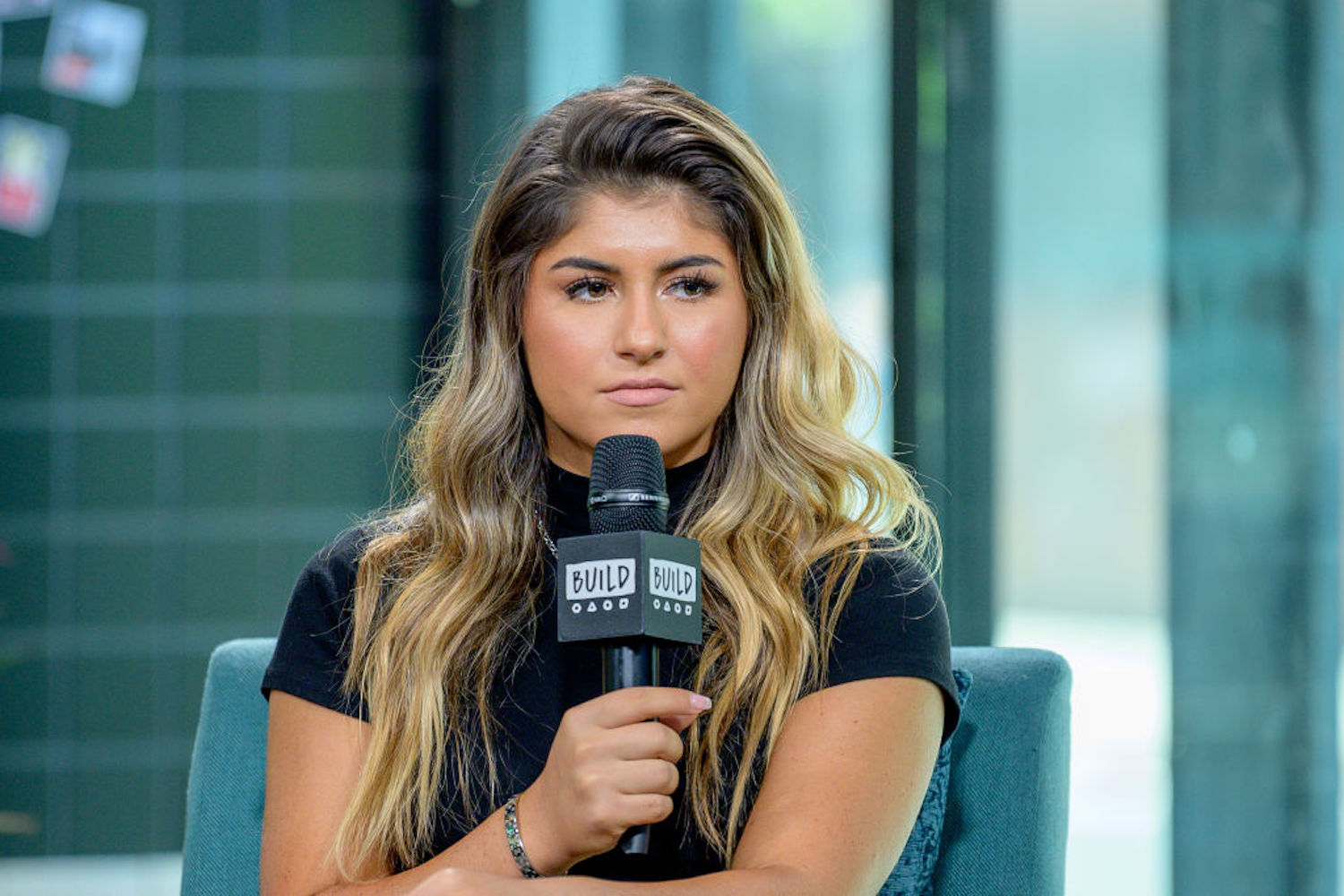 NASCAR Driver Hailie Deegan Does Her Best Kyle Larson Impression by Spewing Slur During Virtual Race
Hailie Deegan is a promising talent in NASCAR at 19 years old, but her career just hit a snag after she was caught uttering an offensive slur.
One would think NASCAR drivers would've learned their lesson after Kyle Larson was caught uttering a racial slur during a virtual race in April of 2020. Larson was fired by Chip Ganassi Racing immediately following the incident, and his budding career skidded off the track fast.
But on Sunday, 19-year-old NASCAR phenom Hailie Deegan made the same mistake as Larson by spewing a slur during a Twitch stream of a virtual race. Deegan later apologized for the incident, but she could soon face the repercussions of her insensitive actions.
Hailie Deegan utters slur on stream during virtual race
Just one month before Hailie Deegan is set to begin her rookie season in the Camping World Truck Series, the up-and-coming NASCAR superstar hit a brutal speed bump on her road to becoming one of the top drivers in the sport.
During a virtual race that was being streamed live on her Twitch channel Sunday, Deegan uttered a slur on-air for everyone watching to hear. Another driver nudged her car from behind, which elicited the reaction from Deegan.
"Oh! Hey!" Deegan said after the incident. "Who's the r—– behind me?! Don't do that, please."
The Internet immediately went up in flames bashing Deegan for her insensitive speech, which brought out an apology from the 19-year-old NASCAR driver.
Hailie Deegan later apologized for her mistake
A few hours after the iRacing event ended, Deegan took to Twitter to apologize for her remark. This comes nearly one full year after Kyle Larson was forced to apologize for a similar incident during another virtual race.
"Earlier tonight I used an insensitive word during an online race being broadcast on twitch," Deegan wrote. "It was inappropriate slang and a stupid thing to do. I apologize to everyone who was offended by it.  There's no excuse for it, and I know I have to do better for my sponsors and my fans."
On Monday, Ford, Deegan's racing sponsor, issued a statement of its own.
"We are aware of this inappropriate comment. Hailie immediately acknowledged this mistake, has apologized and promised to be much more thoughtful in the future," Ford said in the statement.
Could Hailie Deegan face the same punishments as Kyle Larson?
After Kyle Larson was caught uttering a racial slur last April, he was fired by Chip Ganassi Racing. He was also suspended indefinitely by NASCAR for using hateful speech during the iRacing event and wasn't reinstated until six months later.
"NASCAR has made diversity and inclusion a priority and will not tolerate the type of language used by Kyle Larson during Sunday's iRacing event," NASCAR said in a statement following the incident. "Our Member Conduct Guidelines are clear in this regard, and we will enforce these guidelines to maintain an inclusive environment for our entire industry and fan base."
NASCAR is yet to comment on the Hailie Deegan situation, and she hasn't been reprimanded by Ford or any of her other sponsors. Repercussions could be coming soon.