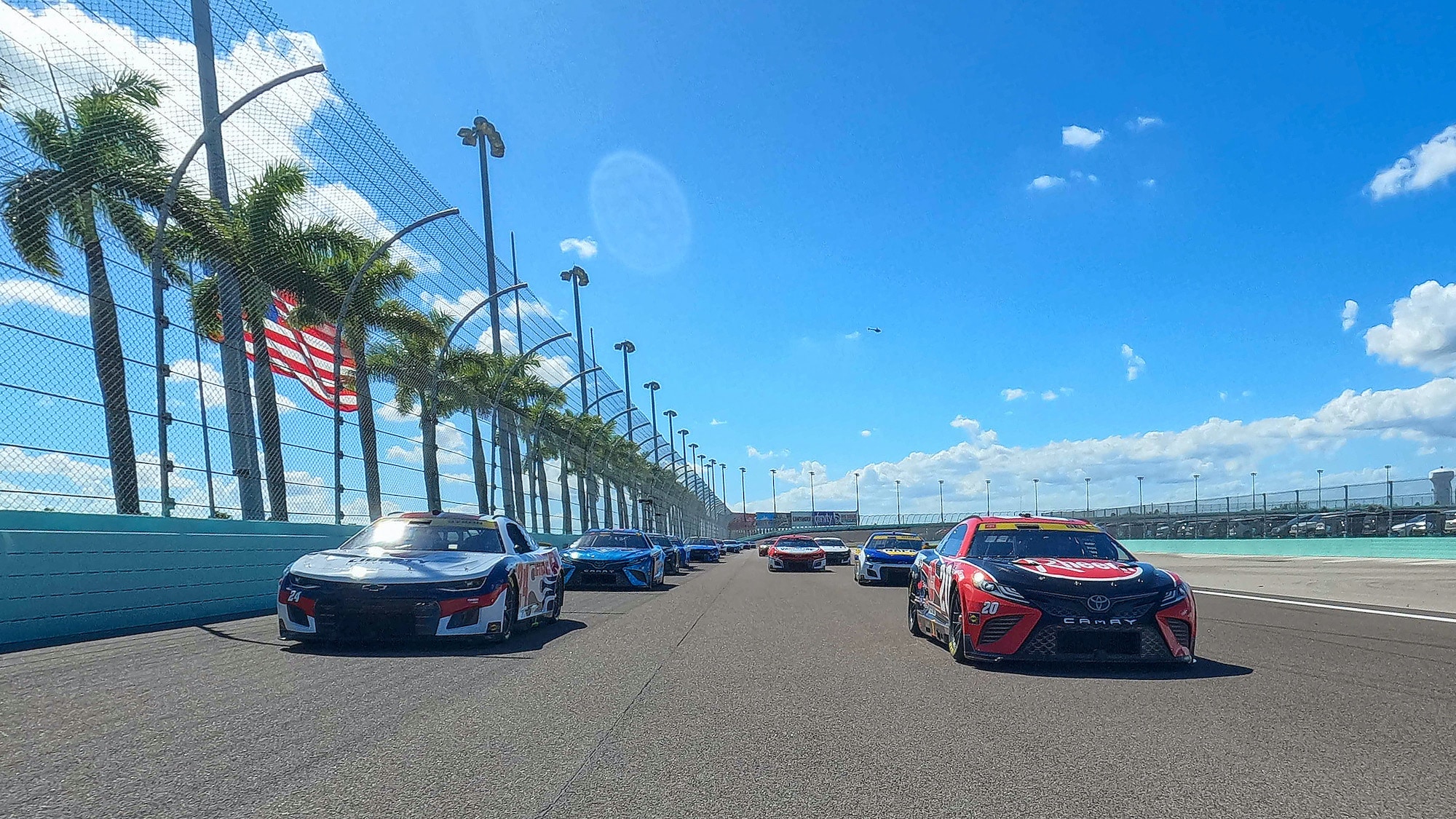 NASCAR Went Head-to-Head With F1 Last Weekend and Proved Rumors of the American-Based Sport's Demise Are Greatly Exaggerated
NASCAR battled toe-to-toe with F1 this weekend for eyeballs and, according to the latest television ratings, the American-based series is doing just fine.
NASCAR, its drivers, and its fans have all heard that buzzing sound for the last year. It's the sound of fast-approaching F1 cars and their throngs of international fans attending races and watching on television.
This past weekend with the U.S. Grand Prix being held at Circuit of the Americas and starting around the same time as the Cup Series race in Miami, it provided a good measuring stick between the two racing series to see how they stack up against each other. The numbers are in. And, despite what some might want you to believe, NASCAR is doing just fine. 
NASCAR feeling pressure from F1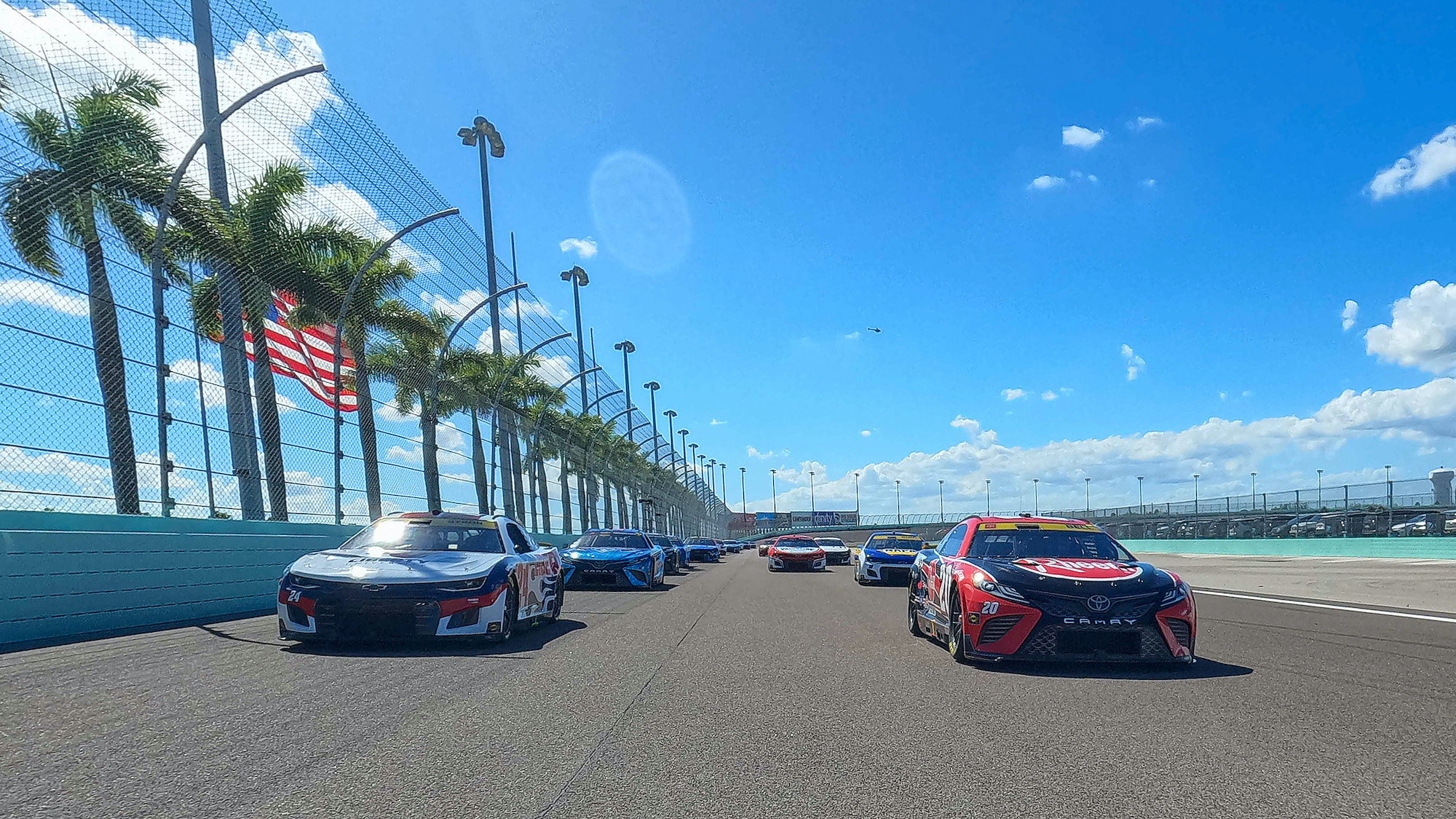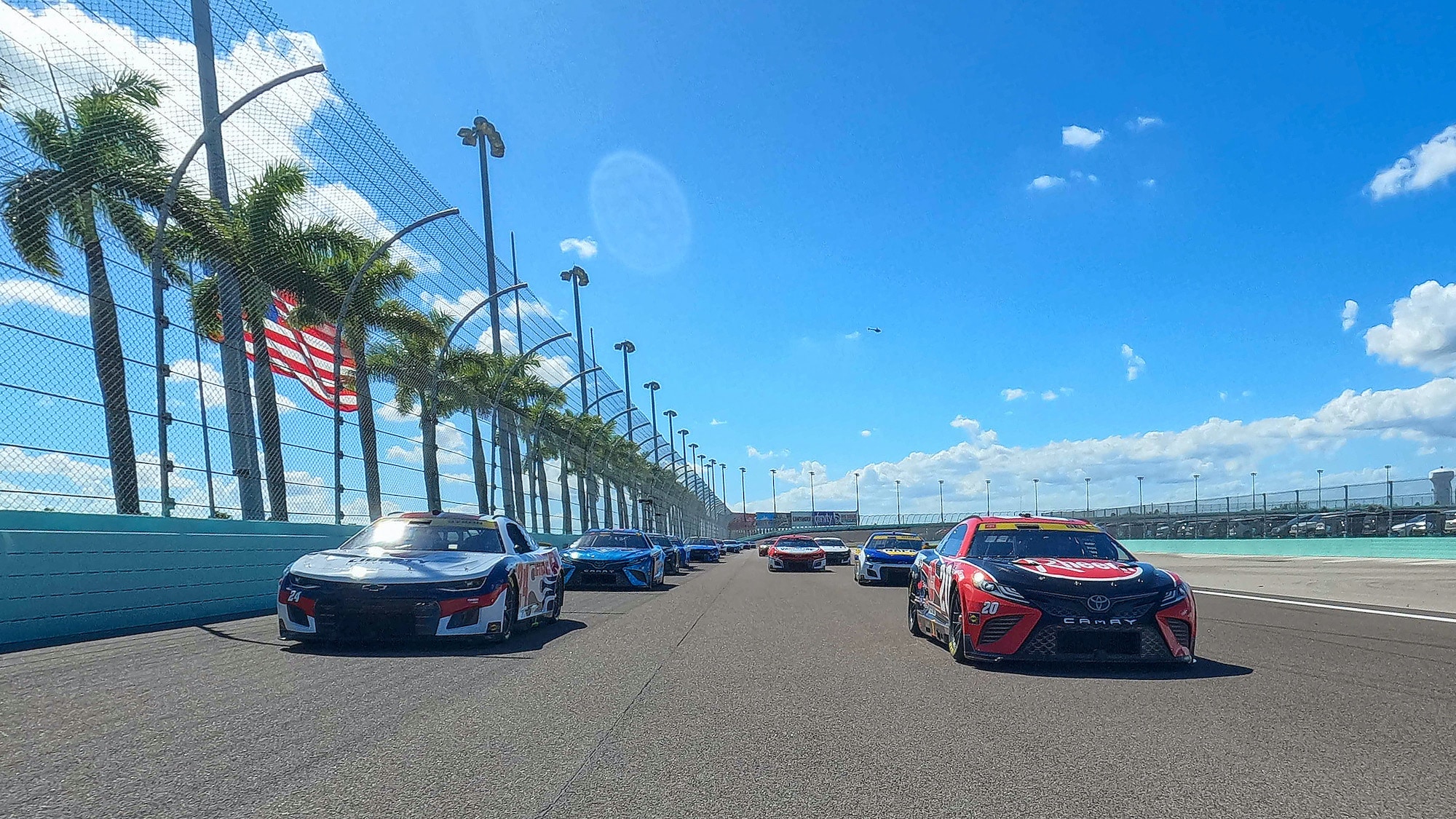 The Drive to Survive docuseries on Netflix has unsurprisingly resulted in a massive surge in the popularity of F1 in the United States. Last year, a record-setting 400,000 fans showed up for the three-day event in Austin. Even NASCAR's most popular driver admitted before last year's race at COTA that he was more interested in watching the series than ever before.
"It's super fun to watch, and they've got a lot of traction right now," Chase Elliott, who attended an F1 race in Belgium in 2017, said. "I don't know if that is just because of the Netflix series or what exactly it is that has driven some of that at least here in the United States. Obviously, they have a super interesting dynamic with how the TV broadcasts work, and ESPN getting those rights and being able to show that here in the U.S. I feel like that probably has a little bit to do with it.
"They've done a good job. I feel like they talk about the right things on their TV broadcasts, and the racing has been really good in my opinion this year. Obviously, a great battle with (title contenders) Lewis (Hamilton) and Max (Verstappen). I don't know what's led to it, but whatever started that process of those right decisions. Maybe luck of the draw of having some great racing this year with some extra eyeballs kind of at the same time — a right sequence of events for them. But they've got a good thing going."
NASCAR beats F1 in television ratings
They do have a good thing going. This year's numbers again proved it with another record-setting turnout of 440,000 for the weekend in the Lone Star State. While those numbers are undeniably impressive, it's also a reflection of one thing in particular: supply-demand. This year, F1 fans had two options to attend races in either Miami or Austin. With limited choices, you'd expect a solid turnout to match the popularity of the Netflix series. 
Interestingly, television numbers tell a different story. In this year's ratings, the Cup Series race from Miami pulled a 1.42 rating and 2.311 million viewers compared to F1, which had a 0.64 rating and 1.113 million viewers. In addition, in the advertiser-desired 18-49 demographic, NASCAR had 425,000 viewers compared to 360,000.
Last year, the F1 race at COTA averaged 1.2 million viewers, while the NASCAR Cup Series race at Kansas averaged 2.11 million. In other words, a slight increase in NASCAR compared to a slight decline in viewership for F1. 
F1 wins key demo at Miami earlier this year
While some might suggest the consistency in numbers from last year compared to this year isn't significant, the head-to-head numbers from earlier this year would suggest otherwise. 
Back in May, NASCAR and F1 went toe-to-toe with the Cup Series racing at Darlington and the international series holding its inaugural race at Miami. The Cup race, which aired on FS1, earned a 1.45 rating with 2.614 million viewers. Meanwhile, the Miami Grand Prix pulled a 1.08 rating with 2.066 million viewers. In the 18-49 demo, F1 bested NASCAR with 735,000 viewers compared to 517,000.
These numbers likely won't shift dramatically one way or the other in the future. The in-person attendance numbers will likely continue to climb for F1 (NASCAR numbers have gone up this year), while the American series will continue to best its international competition on television. All of the numbers consistently reveal that there's plenty of motorsports pie for everyone to enjoy.
Have thoughts on this topic? Keep the conversation rolling in our comments section below.