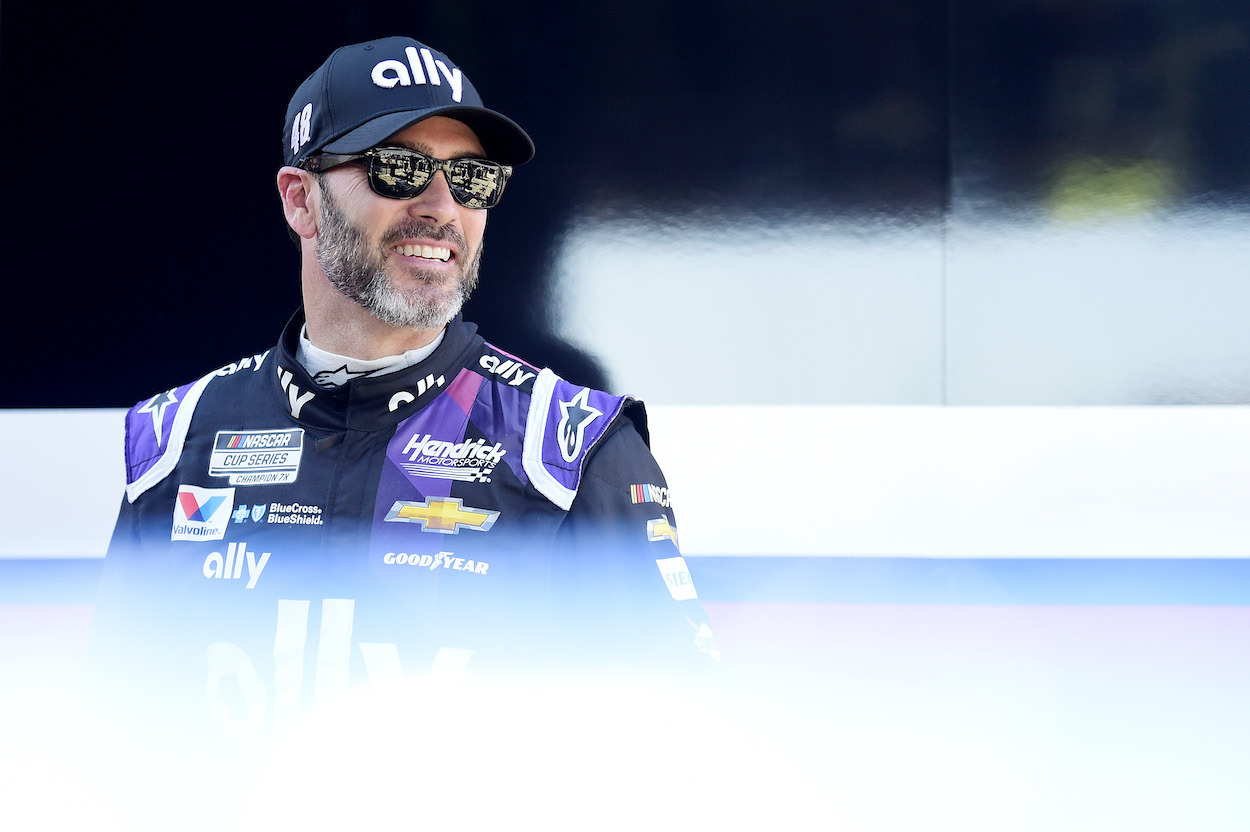 NASCAR Legend Jimmie Johnson Makes NFL Rookie's 'Dream Come True' With Heartfelt Gesture
Washington Football Team rookie Jamin Davis grew up idolizing NASCAR driver Jimmie Johnson, and he finally got to meet him over the weekend.
Washington Football Team rookie linebacker Jamin Davis grew up idolizing Jimmie Johnson. He was always a huge NASCAR fan surrounded by a family of motorsports fanatics, and there was just something about that No. 48 Chevrolet that made Davis gravitate toward Johnson as his favorite driver.
Davis' lifelong dream was always to meet Johnson one day, and he was able to do just that over the weekend. At Sunday's IndyCar Detroit Grand Prix, Johnson even made the NFL rookie an honorary crew member of his IndyCar team.
Jamin Davis always dreamt of becoming a NASCAR driver and meeting Jimmie Johnson
Before Davis realized he had a knack for football, he wanted to become a NASCAR driver growing up. He spent much of his childhood watching races with his family, and he quickly became a huge fan of Johnson and the No. 48 Chevrolet.
It's easy to see why. Over the course of his NASCAR career, Johnson racked up 83 wins and seven Cup Series titles, which is tied with Dale Earnhardt and Richard Petty for the most all-time. He won five straight championships from 2006-2010 when Davis was just a kid.
Davis became mesmerized by Johnson's dominance in the Cup Series, and he remained a diehard fan up until draft night earlier this year.
When Washington selected Davis out of Kentucky in the first round of the 2021 NFL draft, a graphic popped up on the ESPN feed stating he hoped to meet Johnson one day. The next day, Johnson took to Twitter to send an encouraging message to one of his biggest fans and the newest member of the Football Team.
"I want to wish you the best of luck chasing your dream @jamindavis25 and let's get you to a race ASAP," he wrote in the post.
On Sunday, he made it happen.
Johnson hosts Davis at IndyCar race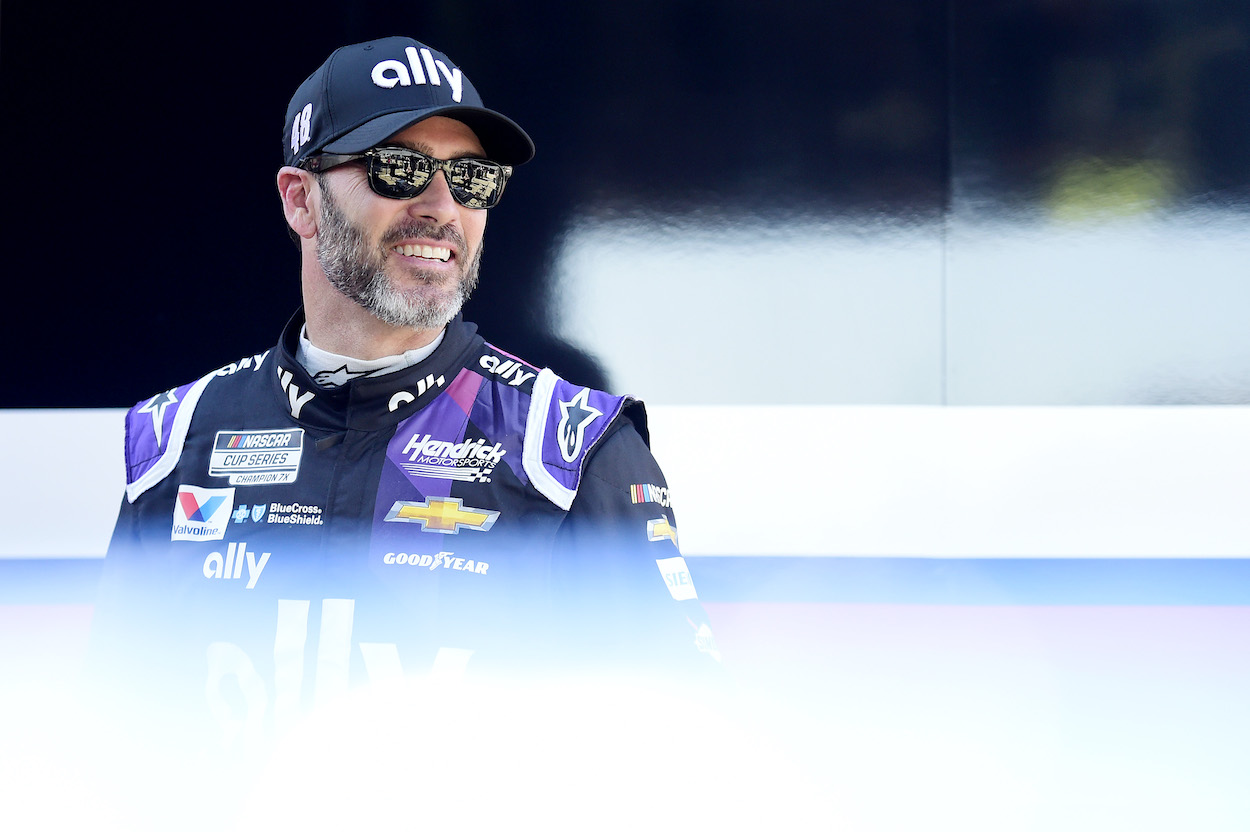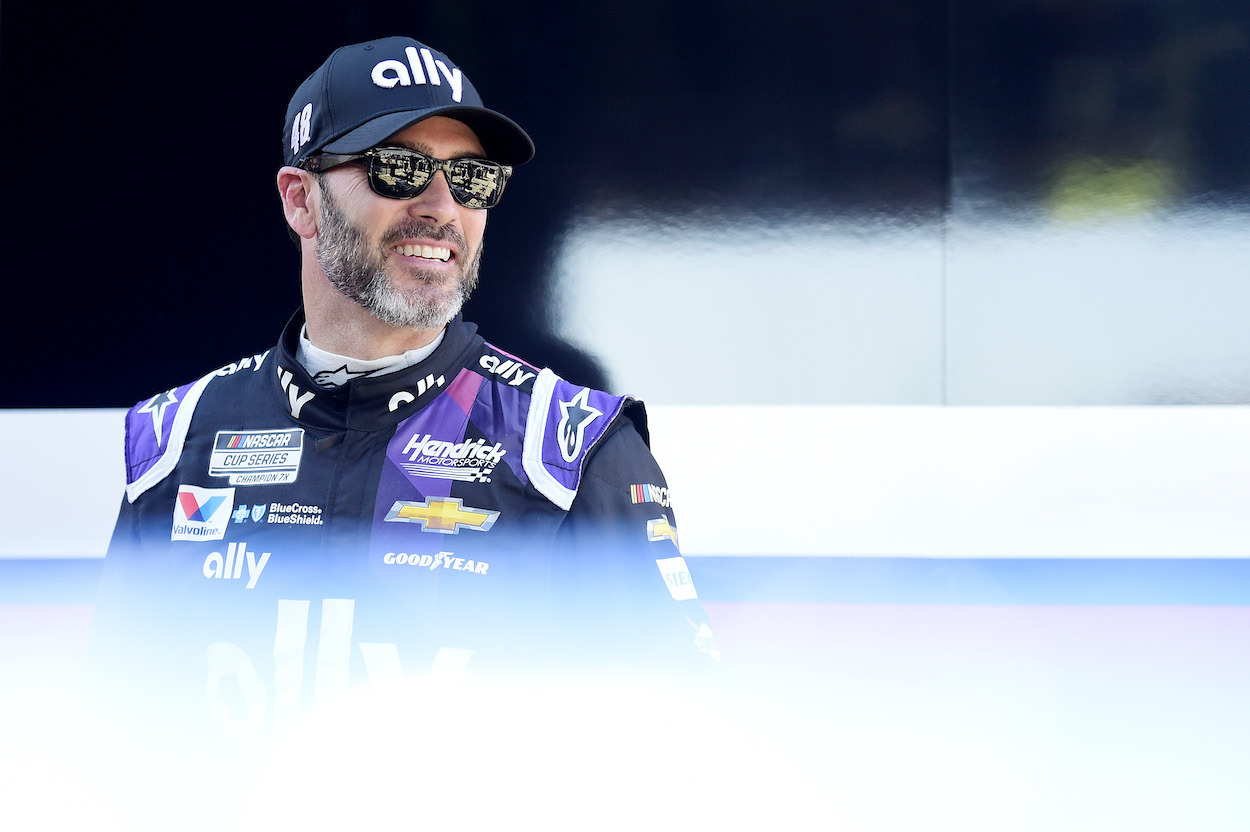 Less than two months after Davis fulfilled one of his lifelong dreams of being drafted into the NFL, he accomplished another when he met Johnson at Sunday's IndyCar Detroit Grand Prix. He joined the NASCAR legend on the track, suited up as an honorary crew member, and even received some racing swag.
Two dreams realized in two months. Is anyone having a better 2021 than Davis?
A "dream come true"
After the race, Davis spoke to Jenna Fryer of the Associated Press about meeting his hero.
"I kept up with him pretty much my whole life, religiously," Davis told Fryer. "Just watching races every Sunday, me, my younger brother, older sister. She was a Dale [Earnhardt] Jr. fan, and my brother was a Jeff Gordon fan. And I'm just like, 'Dang, who was that [No.] 48? He just keeps winning.' Next thing I know, he's a seven-time champ. I was always just a big Jimmie Johnson fan and now that I've met him it's just like a dream come true."