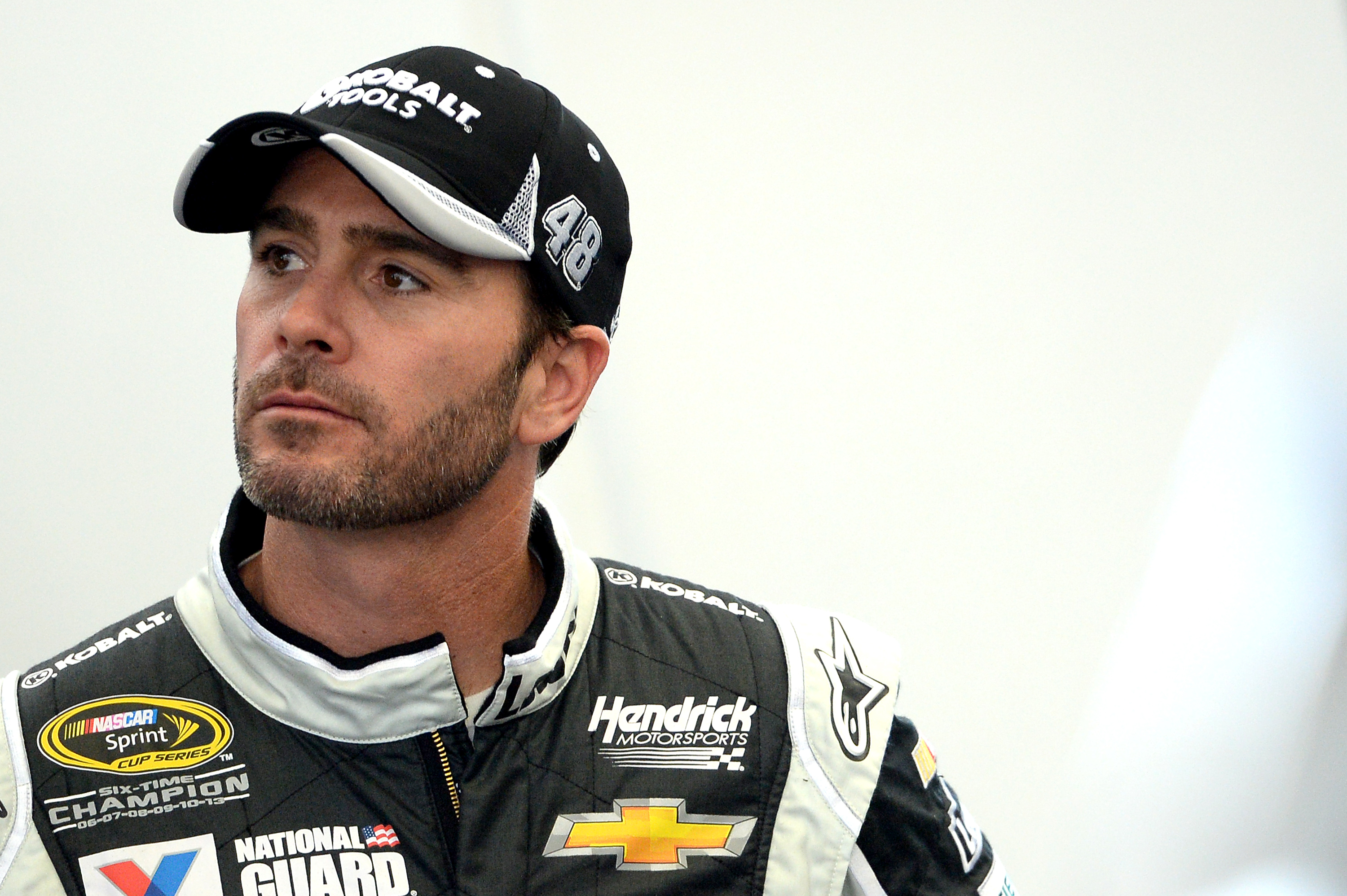 Jimmie Johnson Reveals His Welcome to NASCAR Moment
Jimmie recalled the moment when he realized he made the big time in NASCAR.
Jimmie Johnson ranks right up there with the best in NASCAR history. His seven championships tie him with Dale Earnhardt and Richard Petty for most all-time. He recently gave up his quest for an eighth title, retiring from the sport, and is now pursuing his passion – IndyCar racing. Johnson was a guest this week on the Endless Hustle podcast and took a stroll down memory lane.
Jimmie Johnson might own the most impressive NASCAR accomplishment in history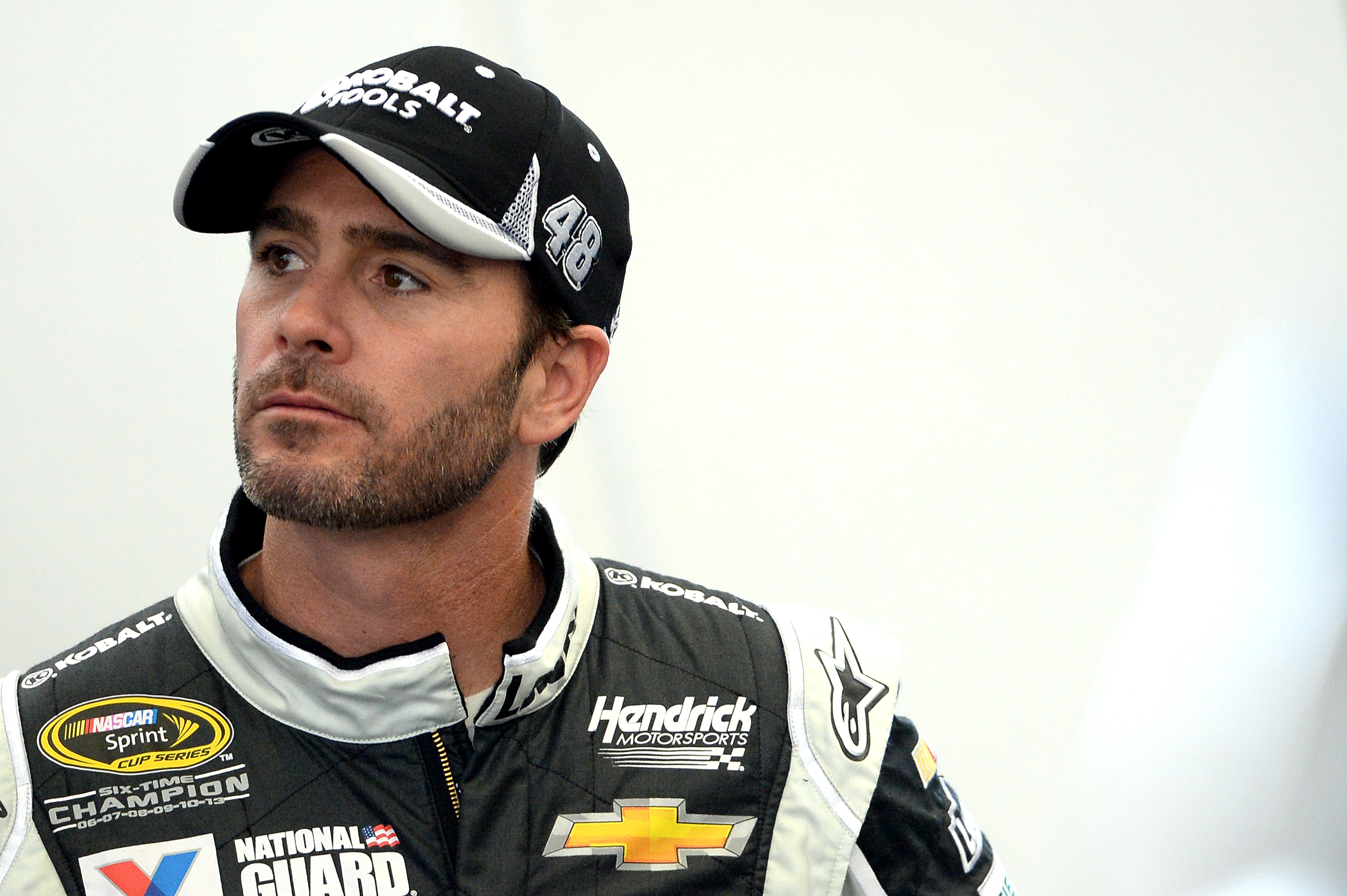 Johnson's seven Cup Series titles are special, but it's not even the most impressive feat on his racing resume. NASCAR Hall of Famer Dale Earnhardt Jr., who also had himself quite a racing career, believes Johnson owns the most impressive accomplishment ever in the sport.
"Jimmie's five (Cup Series championships) in a row is the most impressive accomplishment I believe we have in our sport today." Earnhardt Jr. said during a question-and-answer session with the NASCAR Hall of Fame back in May. "Jimmie's a great guy, a great spokesman for our sport, represents our sport so well." That says a lot coming from someone whose father is considered one of the greatest drivers ever.
Johnson was the Cup Series champ from 2006-2010. He finished with 83 Cup Series wins in 686 races during his Hall-of-Fame career. He put together 374 top-10 finishes and is also a two-time Daytona 500 winner, earning victories in 2006 and 2013. Johnson was named The Associated Press Male Athlete of the Year in 2009.
Jimmie Johnson reveals when he realized he made it big in the NASCAR world
Johnson began running in the NASCAR Cup Series full-time in 2002. He was named Driver of the Year five times in his career. He was a guest this week on the Endless Hustle podcast and was asked when he realized he made it big in the sport.
"My first one that I can recall was my first Cup Series race that I had in 2001," Johnson said. "I qualified decent, made it to the first round of pit stops around some notables. We left pit lane. As I departed down pit lane and pulled onto the racetrack, I was behind Mark Martin, and I had Dale Jarrett behind me.
"I was like, I'm here. This is the big show. I'm with the big dogs. I've been in the position before on a video game plane, thinking this was cool. This was not a video game. This was real life and I'm in that moment."
Johnson making his way to IndyCar racing
At age 45, Johnson retired from NASCAR to pursue his true passion – IndyCar racing.
"Growing up in Southern California as I did, NASCAR was pretty far away," Johnson said. "I knew of it, knew some names, and would occasionally catch it on television, but what was closest to us was IndyCar. Every kid in my neighborhood threw out IndyCar drivers as their heroes. That was the world I grew up in and what I aspired to do."
Johnson said his easiest path to racing was via NASCAR and he's grateful for his time in the sport and appreciative of the accomplishments he was able to achieve. As impressive as he was on the track, Johnson is just as much so off it. There is no ego. He has put aside the opportunity to become the only NASCAR driver to win eight titles so he can live his dream.
"I want to go have some fun and challenge myself," he said.