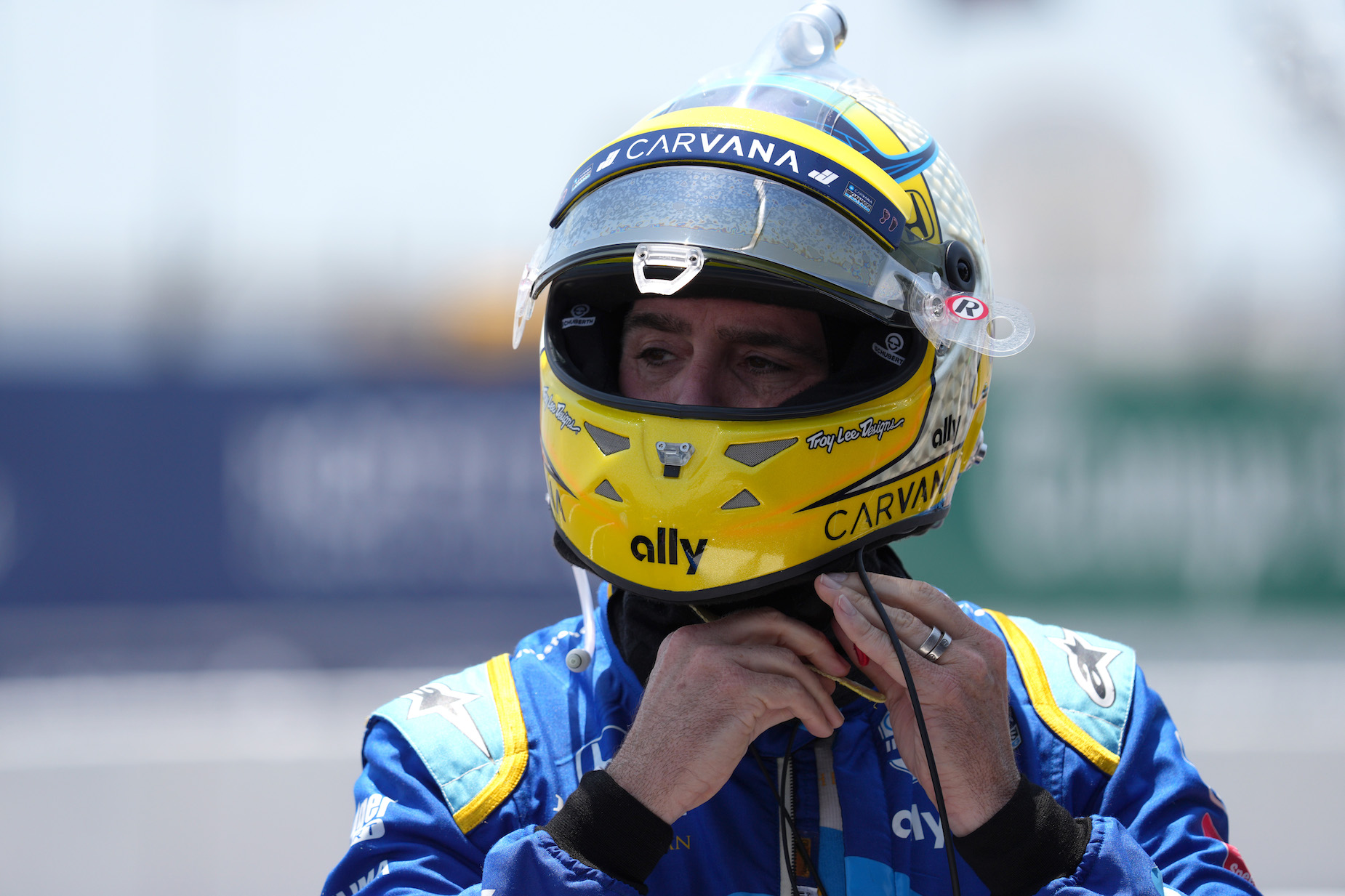 Jimmie Johnson's Indy 500 Future Is Partially Dependant on His Wife's Permission
During his time on the NASCAR scene, Jimmie Johnson made quite a name for himself. Stock car racing, however, isn't the end-all, be-all of motorsports, though. IndyCar racing stands alone as entirely its own thing, and the Indy 500 looms large enough in popular culture that virtually everyone is familiar with the event. Although 2021 …
During his time on the NASCAR scene, Jimmie Johnson made quite a name for himself. Stock car racing, however, isn't the end-all, be-all of motorsports, though. IndyCar racing stands alone as entirely its own thing, and the Indy 500 looms large enough in popular culture that virtually everyone is familiar with the event.
Although 2021 is Johnson's first year on the IndyCar scene, he won't be competing in the famous race. In fact, his chances of participating in the future aren't entirely in his own hands; his wife will also have a say.
Jimmie Johnson will finally attend the Indy Indianapolis 500 but won't be racing this year
Over the course of his racing career, Johnson has competed in some of North America's most famous races. The Indianapolis 500, however, will have to remain as a blank spot on his resume.
Johnson, of course, started out in off-road racing before transitioning into the stock car scene. He made quite the name for himself in NASCAR but, after the 2020 campaign, retired from the Cup Series. His time behind the wheel, however, wasn't over yet.
The veteran driver teamed up with Chip Ganassi Racing to make his childhood dream of becoming an IndyCar driver a reality. Johnson wasn't diving straight into the deep end, though. Instead, he's beginning on a part-time basis, learning the ropes, and only competing on road courses.
That reality rules out Johnson taking part in the famous Indy 500, at least for now. While he will be at the track on May 30, 2021, he won't be behind the wheel. Instead, he'll be covering the race for NBC.
Needing his wife's blessing to start oval racing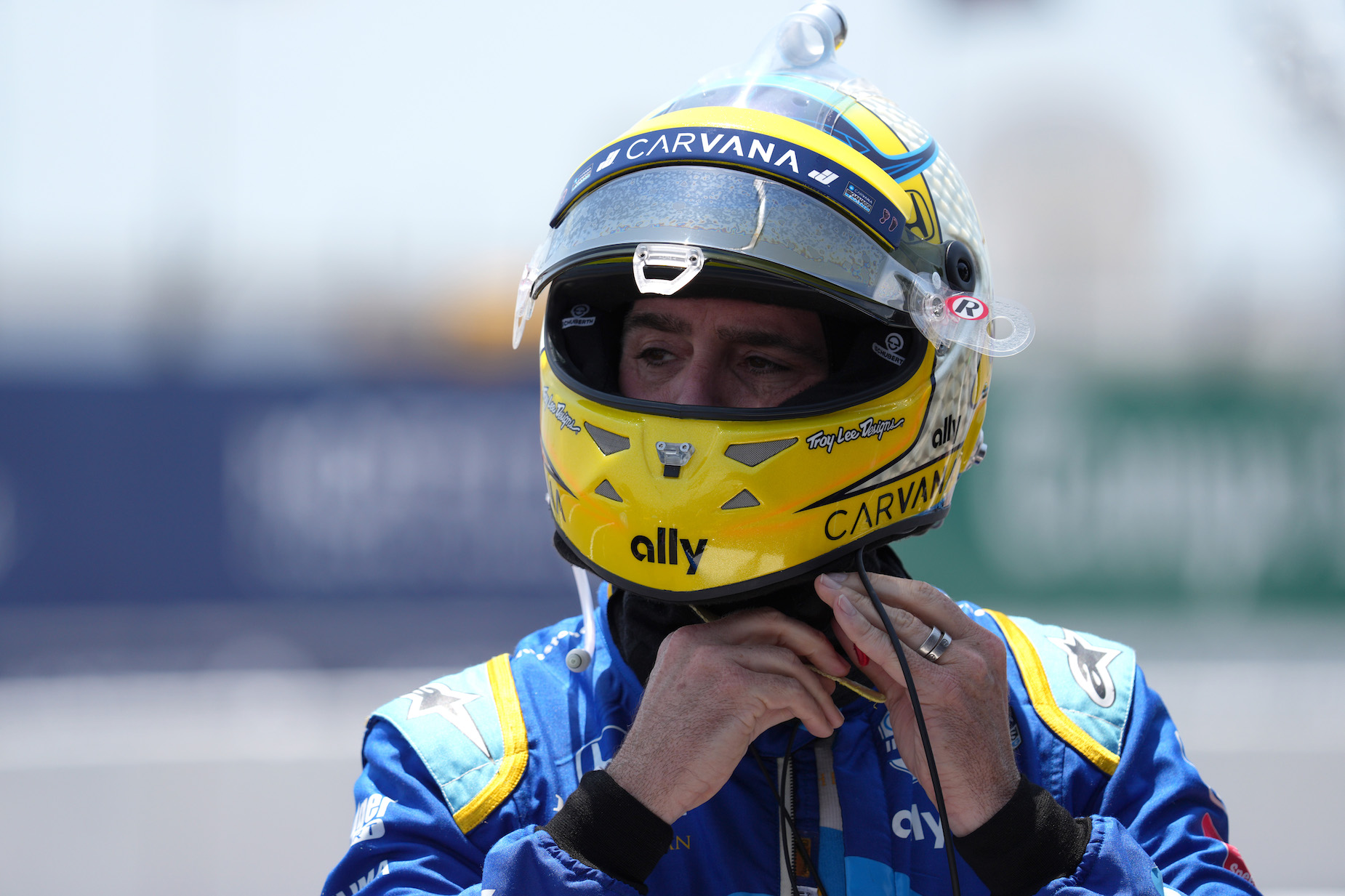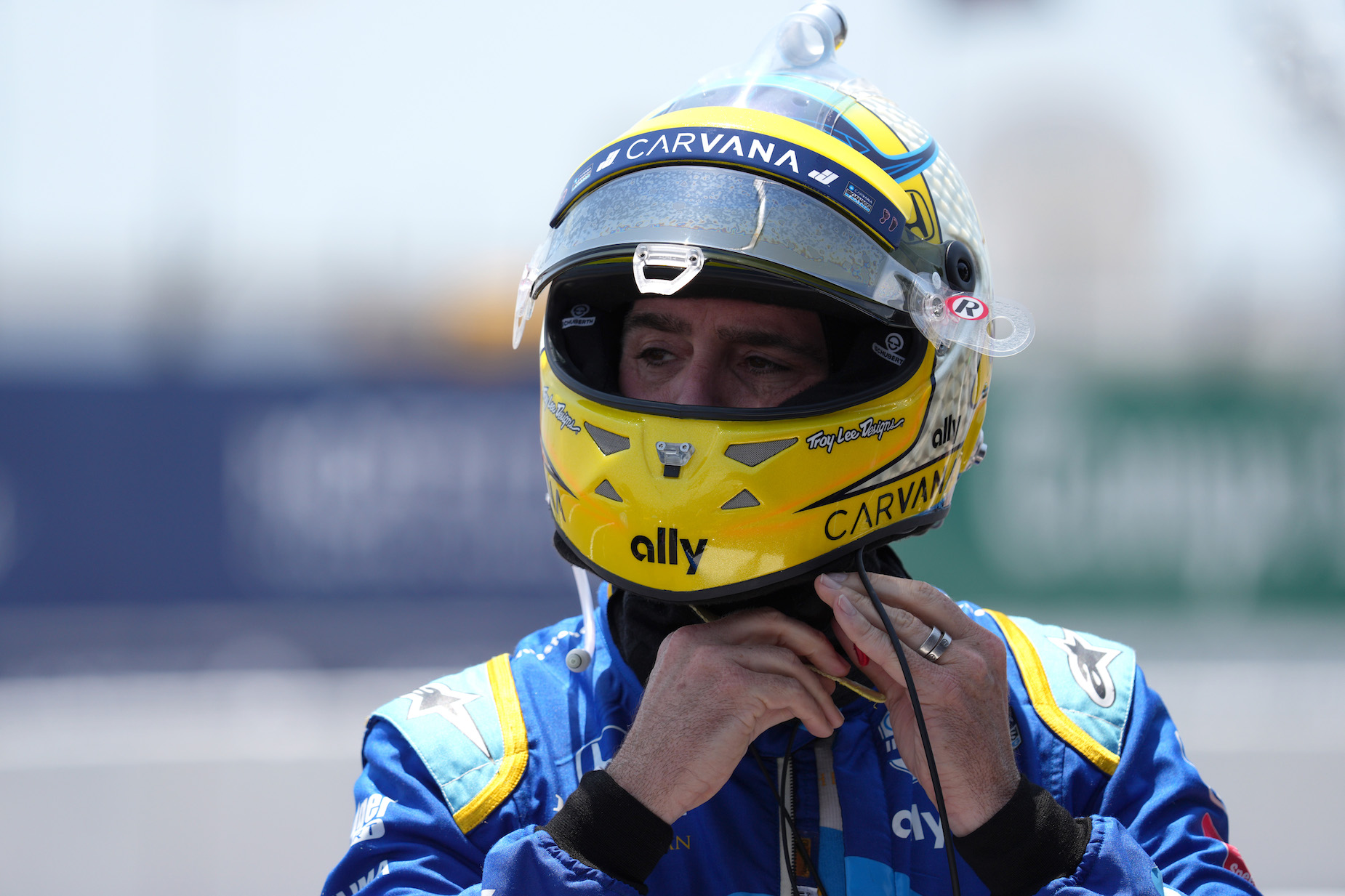 Sunday will mark Johnson's first time ever attending the Indy 500. Climbing behind the wheel of a stock car and taking part in the famous race, however, will have to wait.
As mentioned above, Johnson's IndyCar experience has been confined to road courses. He's trying to work his way up to testing his skills on oval tracks, though, and is becoming more comfortable with the idea of climbing behind the wheel at a future Indy 500.
"I have in my mind that these IndyCar drivers enter these oval races like we do a restrictor-plate race, and it's a much more calculated and conservative approach in an IndyCar due to the risks, due to the speeds," Johnson explained, according to an AP report on ESPN. "I'm understanding the environment a lot more and becoming more comfortable. I don't know about Texas Motor Speedway, but for the Indy 500 itself, I'm definitely becoming more comfortable."
While the story noted that "Johnson is no longer on the fence about, at minimum, testing on an oval and determining if that gets him an Indy 500 seat next year," there's still a catch. Before he can hit an oval track, the veteran driver needs another party's blessing.
"Johnson's wife, Chani, also needs to sign off on oval racing," the report noted.
Don't bank on Jimmie Johnson appearing in a future Indy 500 just yet, though
Scoring permission from his wife is only one part of the Indianapolis 500 equation, though. As the AP report noted, Johnson will also have to start testing himself on an oval track; in reality, that's where his biggest hurdle probably lies.
For all of Johnson's NASCAR success, IndyCar racing is an entirely different animal. Earlier in 2021, the driver rated his open-wheel racing skills as three out of 10. In another interview, he admitted that he still felt somewhat uncomfortable behind the wheel.
While there's nothing wrong with that — any skill, especially auto racing — takes plenty of practice. Thus far, Johnson has been driving on road courses; an oval track will only add some additional complicating factors to the mix.
With that being said, though, a year provides plenty of opportunities for practice. If things break right, and he can score his wife's go-ahead, Jimmie Johnson could return to the Indy 500 in 2022 as a driver rather than a broadcaster.