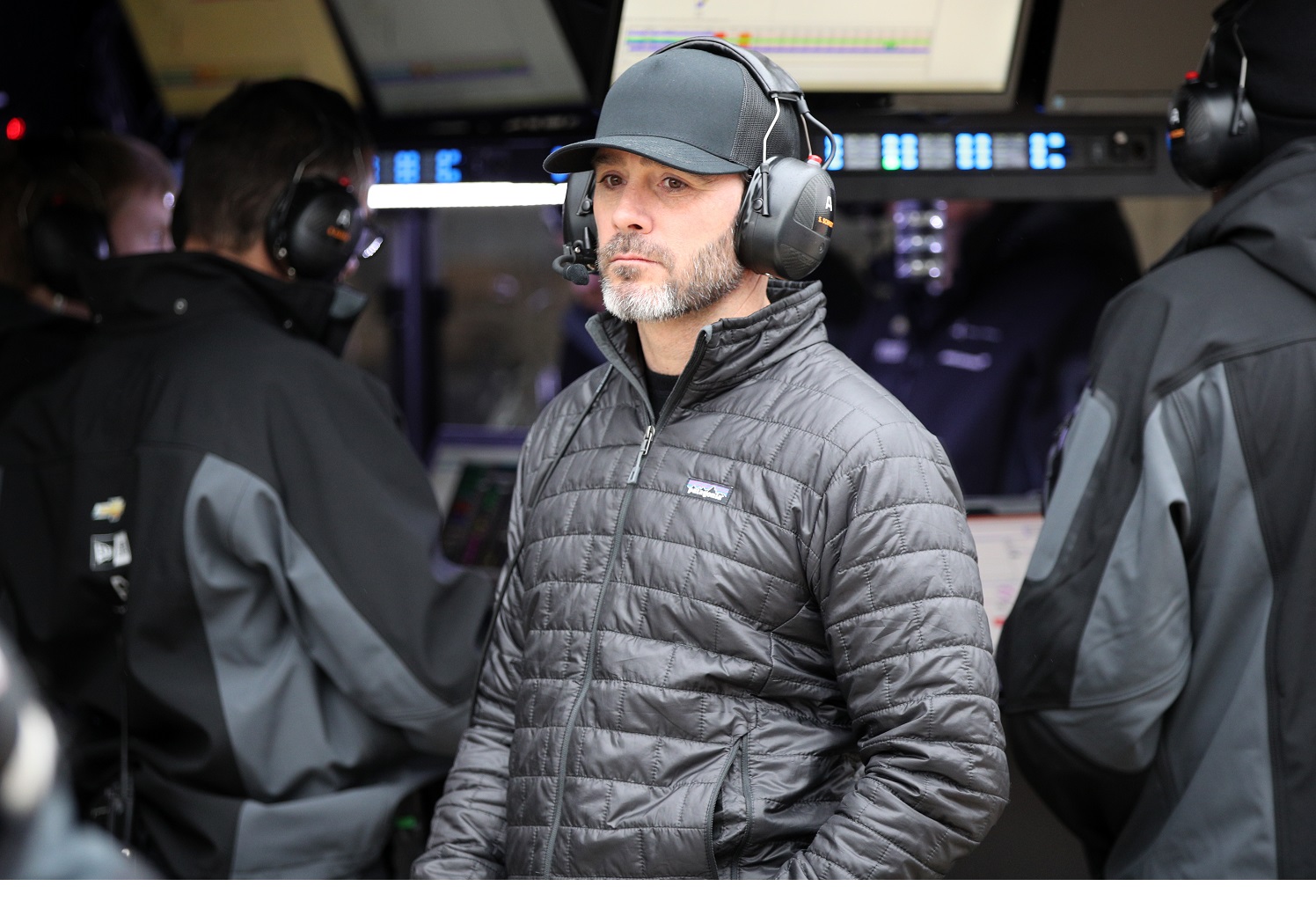 NASCAR Great Jimmie Johnson Only Rates Himself a '3' on IndyCar's Scale Of 1 to 10
Jimmie Johnson, who won seven NASCAR Cup Series season crowns, is a 2021 IndyCar rookie with Chip Ganassi Racing.
All-time NASCAR great Jimmie Johnson hasn't been a rookie since 2001. And he hasn't felt as unsure about his driving ability since that time, making his April 18 debut in IndyCar Racing even more intriguing than it already was.
Johnson is driving a partial schedule in the No. 48 Honda for Chip Ganassi Racing beginning with the Honda Indy Grand Prix of Alabama on a 2.3-mile road course.
Jimmie Johnson has made the transition from NASCAR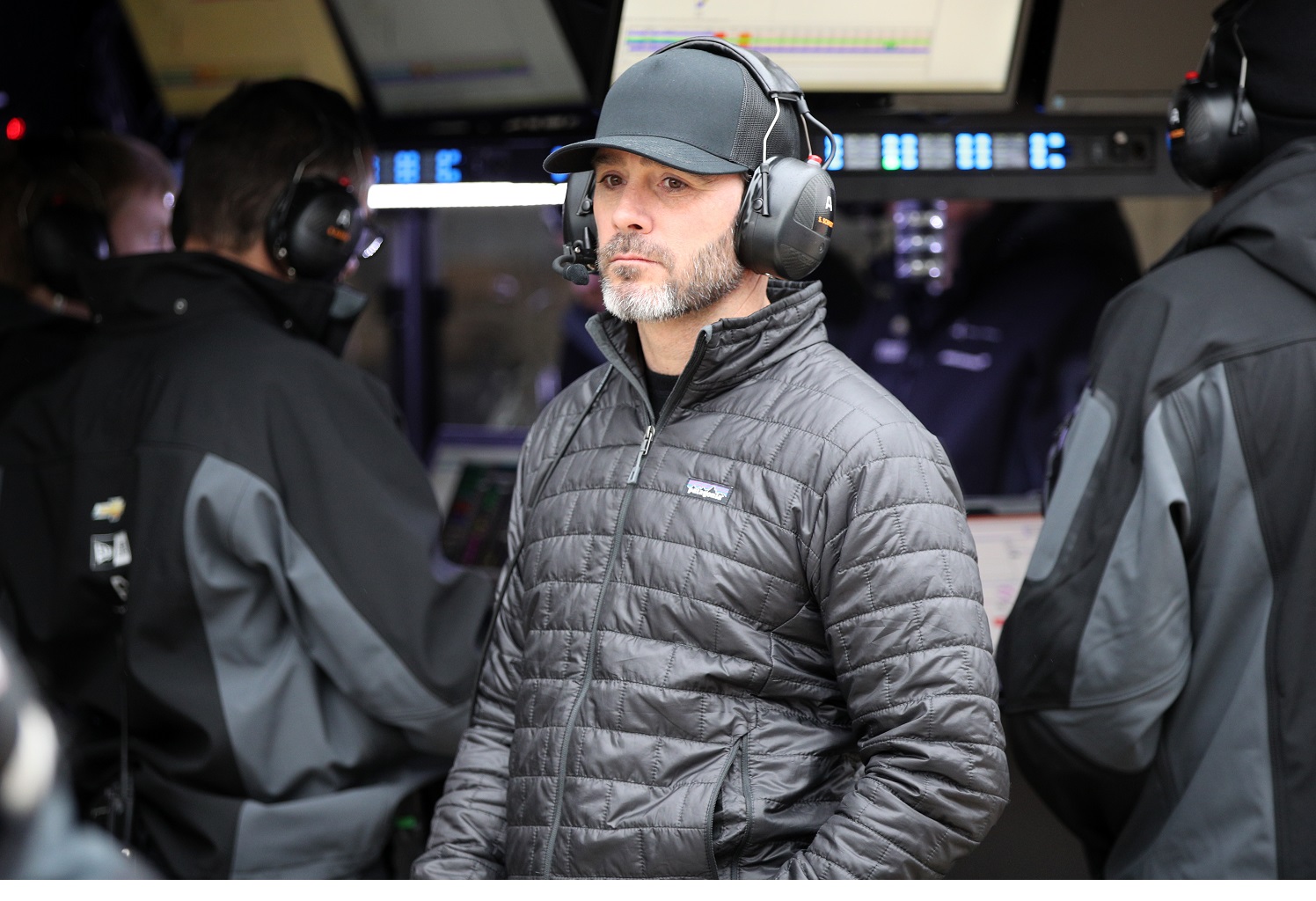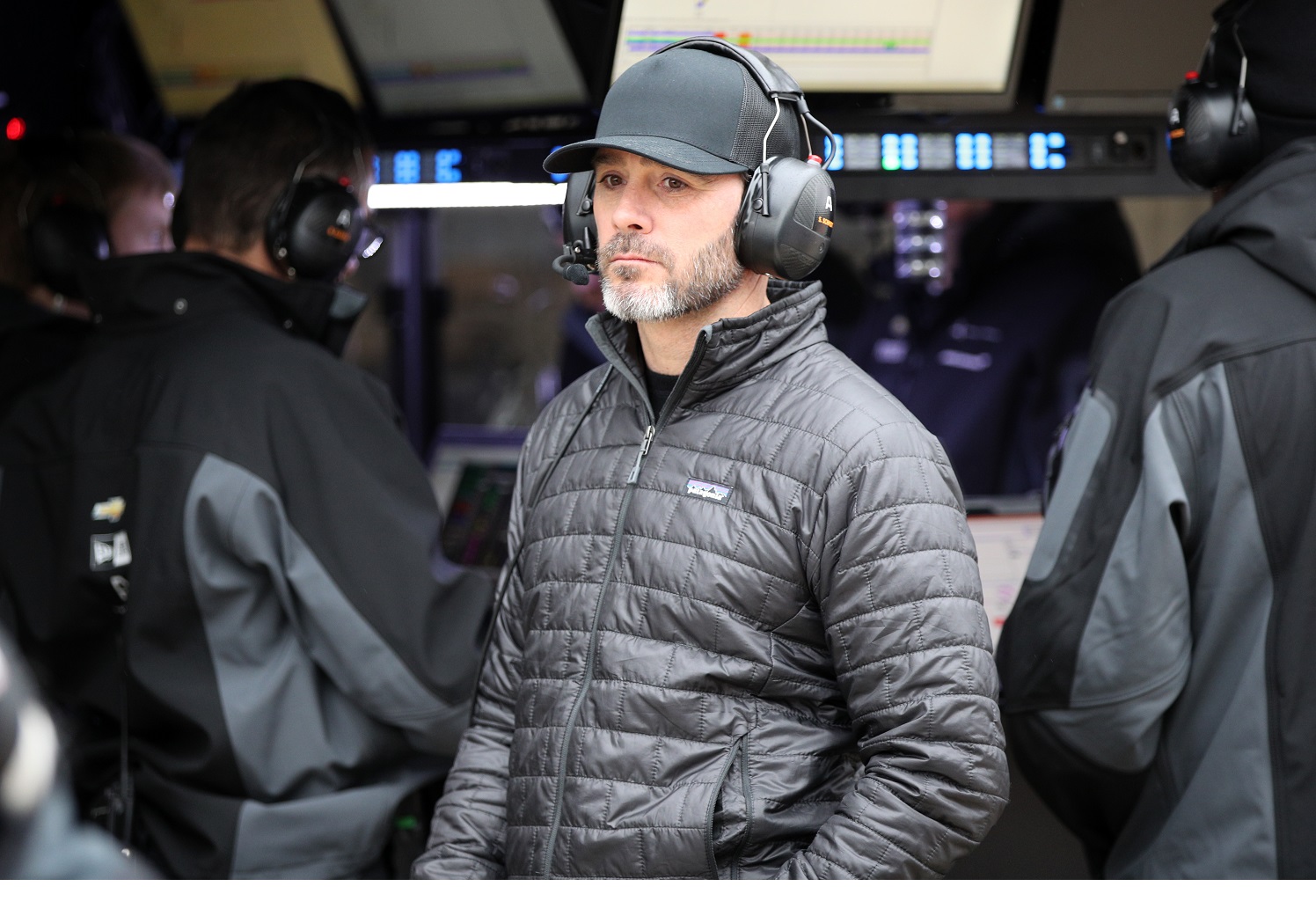 Although Jimmie Johnson went winless over his final three seasons with Hendrick Motorsports, he will still go down as one of the greatest drivers in NASCAR Cup Series history. Johnson got behind the wheel 686 times beginning in 2001, missing only one start.
With patience being his trademark for much of that 20-year career, Johnson won 83 times and recorded 291 other top-10 finishes. Johnson won five consecutive season championships beginning in 2006, then added titles in 2013 and '16. That brought him level with Richard Petty, who won his seventh title in 1979, and Dale Earnhardt, who won his seventh in 1994.
Tony Stewart was the only other driver to win as many as three Cup Series championships during the Johnson era. Coincidentally, Stewart might be the closest recent model for what Johnson is trying to do in IndyCar.
Tony Stewart and Danica Patrick crossed over in the other direction
Jimmie Johnson can point to Tony Stewart as a recent example of a driver enjoying the best of two worlds in American motorsports.
Stewart won only one of the 10 races in the 1997 Indy Racing League season, which was the first of his two full-time years in open-wheel racing. But he was a front-runner throughout the season. Stewart led 812 laps while no one else led more than 122. In total, the consistency was enough for Stewart to pull out a 278-272 win over Davey Hamilton in the season points race.
By that time, Stewart was already dabbling in NASCAR racing. He ran nine Xfinity races in 1996 and five more in 1997. After the 1998 IRL season, Stewart took the wheel of the No. 20 Pontiac for Joe Gibbs Racing. Eighteen seasons later, Stewart retired with 49 race wins and the NASCAR Cup Series championships in 2002, '05, and '11.
The other big name to move between the two most prominent U.S. racing series recently was Danica Patrick, who competed on the IndyCar Series from 2006-11 and in the NASCAR Cup Series from 2012-17. Her only victory was in a 2008 race in Japan.
Jimmie Johnson only rates himself a '3'
While all those years in the NASCAR Cup Series count for something, even Johnson acknowledges he is almost starting from scratch as an open-wheel racing rookie. In what might be considered a bad omen, Johnson had test drives canceled in March and July 2020 because of the pandemic.
On Sept. 9, Chip Ganassi Racing confirmed he would use Johnson to drive the IndyCar road and street courses. Johnson has spent the past seven months in simulators and logging whatever road time has been available.
In a March 2021 interview, Johnson rated himself a "2" in the IndyCar ride on a scale of 1 to 10. Asked for an update on the eve of his April 18 debut, Johnson remained conservative.
"I guess maybe at a 3. Again, for the testing I've done, I should say the situations I've been in, I feel competent. There are so many situations I haven't been in yet. There's some discussion about rain. … I have yet to be on a rain tire in an IndyCar. I have no idea what to expect when that happens. There's just a long list of firsts.

I'm trying to set realistic expectations for the fans watching. I know many of my hardcore fans expect me to hop in and be right at the front of the pack. I'd love that to be the case, but I have a long road to get there."

Jimmie Johnson
Johnson admitted in the interview that he will be nervous in his debut.
"I've learned to really welcome that and expect it and enjoy it," he said. "But there are different nerves because there are so many unknowns. I'm really trying to chase those out of my head, just focus on what I do know, just how cool of an opportunity this is."
All stats courtesy of Racing Reference.