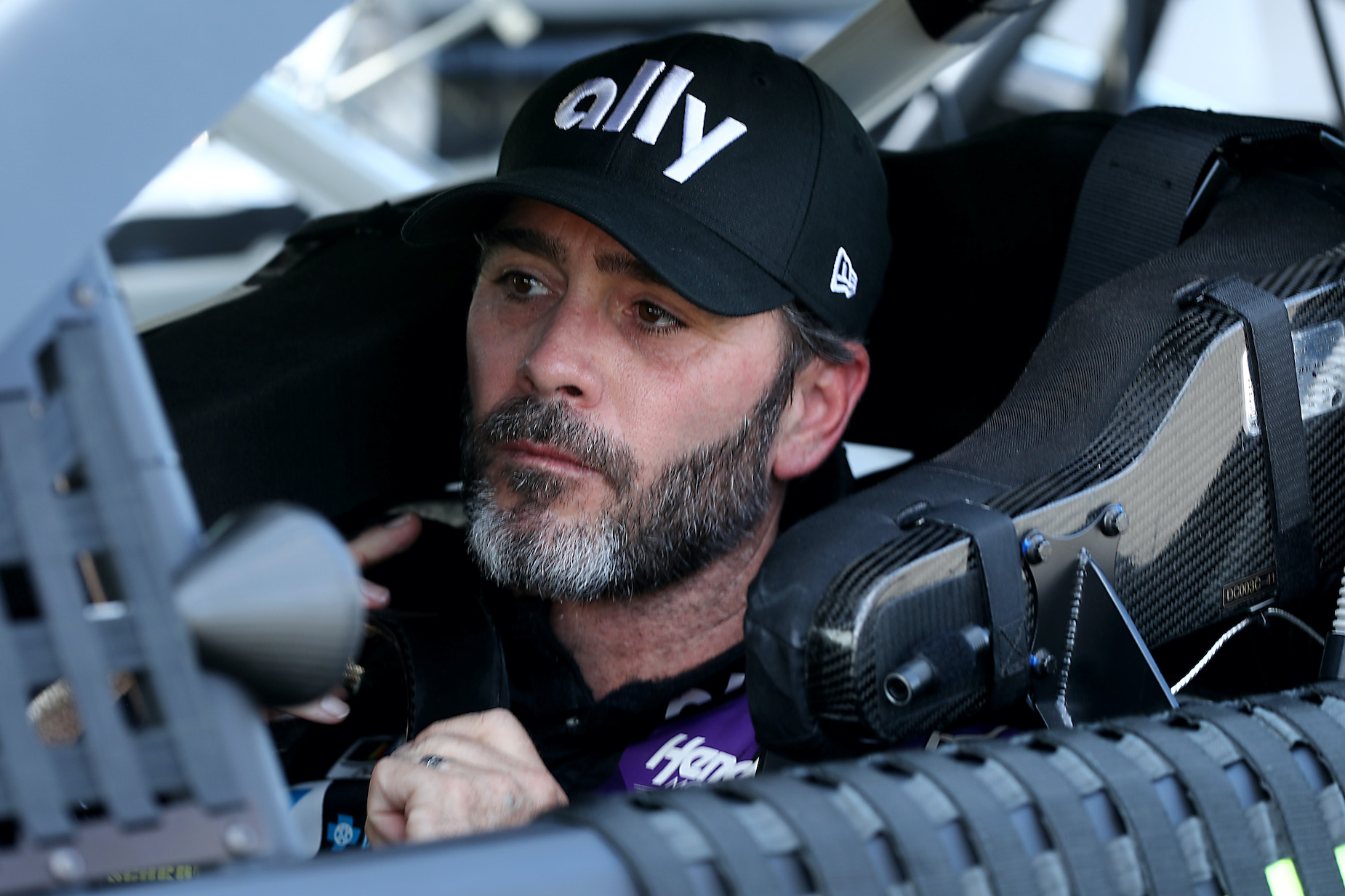 Jimmie Johnson Is Worth $160 Million After a Legendary NASCAR Career, but He Still Regrets a Crash That Never Happened
For all of his NASCAR success, Jimmie Johnson has one regret from his career: a crash that never happened.
When you look at the big picture, Jimmie Johnson had a pretty impeccable NASCAR career. During his time behind the wheel, the motorsports star won seven Cup Series championships and built up a $160 million net worth. He still left the stock car circuit with one regret, though.
For most professional athletes, regrets fit into a few standard types: usually, they'll have to do with a crucial loss in a big moment or an individual mistake that proved to be particularly costly. Jimmie Johnson, however, has a different regret: he wishes that one particular driver could have spun him out during a race.
Jimmie Johnson has had a decorated racing career
While he's spent most of his career on the NASCAR circuit, Jimmie Johnson has competed in a variety of motorsports. No matter where he's racing, though, he's shown quite the knack for claiming the checkered flag.
Johnson grew up racing motorcycles and established his winning ways early, powering through a broken leg to claim his first championship. He later moved on to off-road racing and, despite some potentially fatal bumps in the road, built up quite the resume.
In 1997, Johnson transitioned into stock car racing, starting out in the American Speed Association before transitioning into NACAR. He made his Busch Series debut in 1998; by 2002, he was ready for the Cup Series.
After a few close calls and the famous 'milk and cookies meeting,' Johnson claimed the 2006 Cup Series crown. He'd then go on to win the next four titles and add two more before retiring, giving him an incredible seven championships.
That success, unsurprisingly, led to a $160 million net worth
No matter the sport, the most successful stars will command top dollar. Given his seven Cup Series titles, Jimmie Johnson unsurprisingly had no trouble earning the big bucks.
According to a 2017 Forbes write-up, Johnson was earning as much as $10 million per season in salary from Hendrick Motorsports; that base figure didn't include any of his prize money, either. Beyond those on-track earnings, the driver also inked sponsorship deals with some big-time brands like Gatorade, Chevrolet, and Seiko. 
In total, Jimmie Johnson's net worth clocks in at approximately $160 million. While he's no longer a full-time NASCAR driver, his star status—and, in turn, fortune—won't vanish anytime soon.
Jimmie Johnson's one NASCAR regret was never tangling with Dale Earnhardt Sr.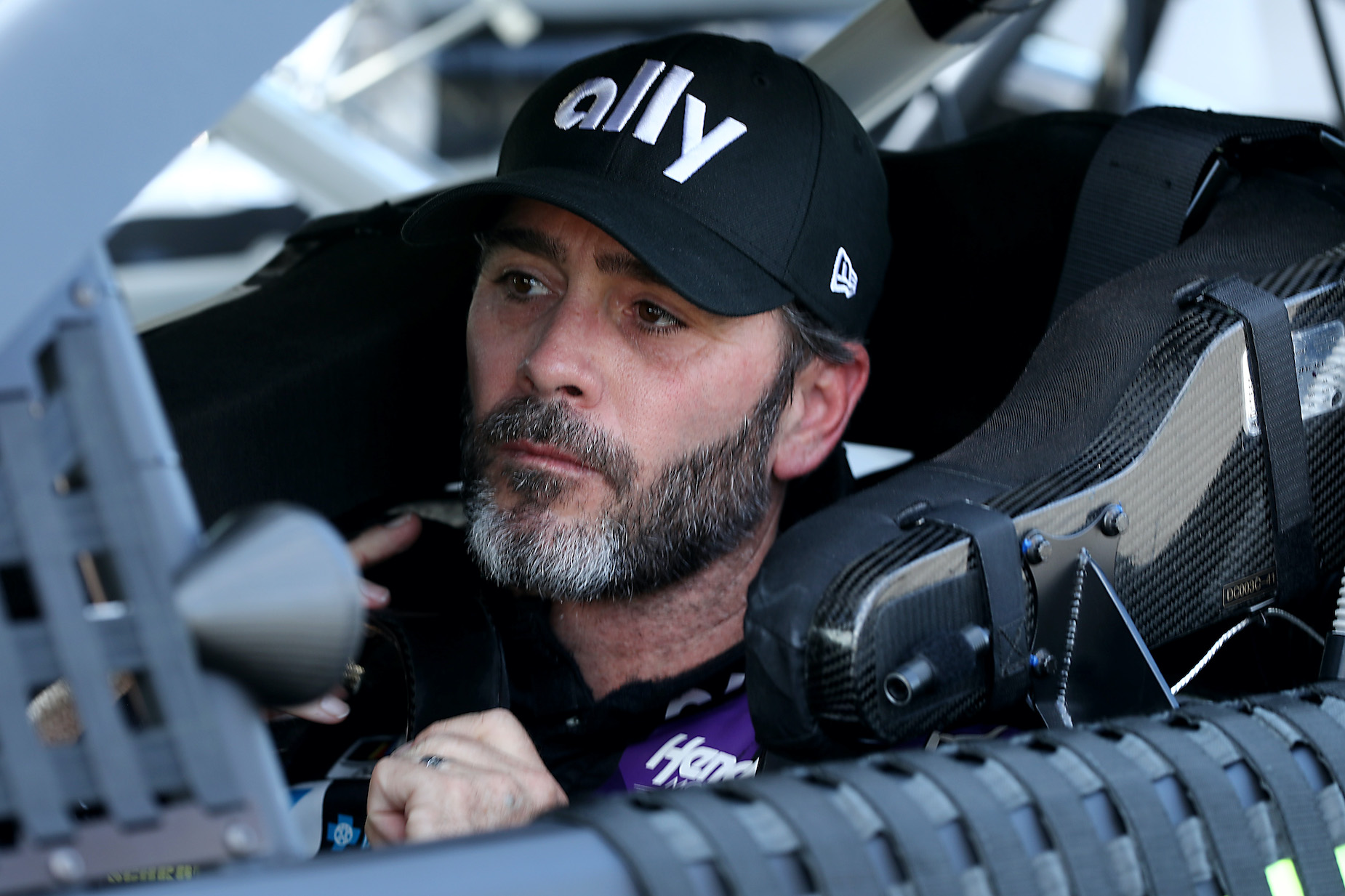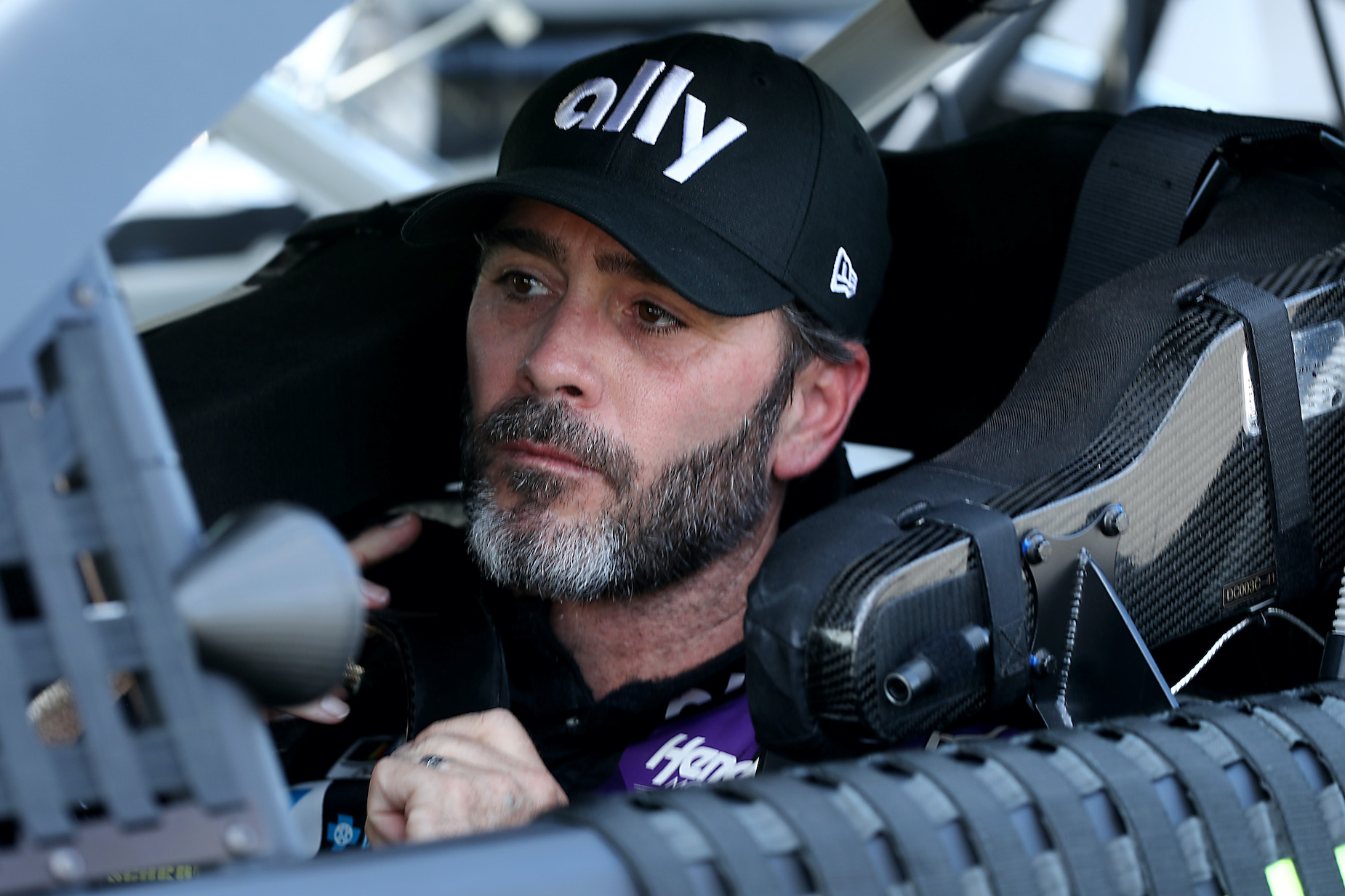 In hindsight, it's tough to take much issue with anything that Jimmie Johnson accomplished during his NASCAR career. The driver, after all, claimed seven Cup Series championships and built up a $160 million net worth along the way. There was still one thing, however, that he never got the chance to do: tangle with the legendary Intimidator.
"That's one regret I have," Johnson explained in a 2014 conversation with Curt Menefee, as documented by the Official NASCAR Members Club. "Again, Richard [Petty] was too far removed for me to say that I had a chance to drive with him on the track. But Dale [Earnhardt], that could have happened. And I so regret that I'll never have that chance to honestly get spun out or crashed by him. That opportunity will never be there for me."
It goes without saying that most drivers wouldn't regret avoiding a crash. For Jimmie Johnson, however, it would have been worth it to cross paths with a NASCAR legend.
"I mean every kid, especially my generation, that black No. 3, the black No. 3, you know, that's what you wanted to be and race against," Johnson continued. "And knowing Jeff Gordon as I do and watching him race with Dale all those years and then talking about it with Jeff now there's some really cool experiences there that I would have loved to have had."