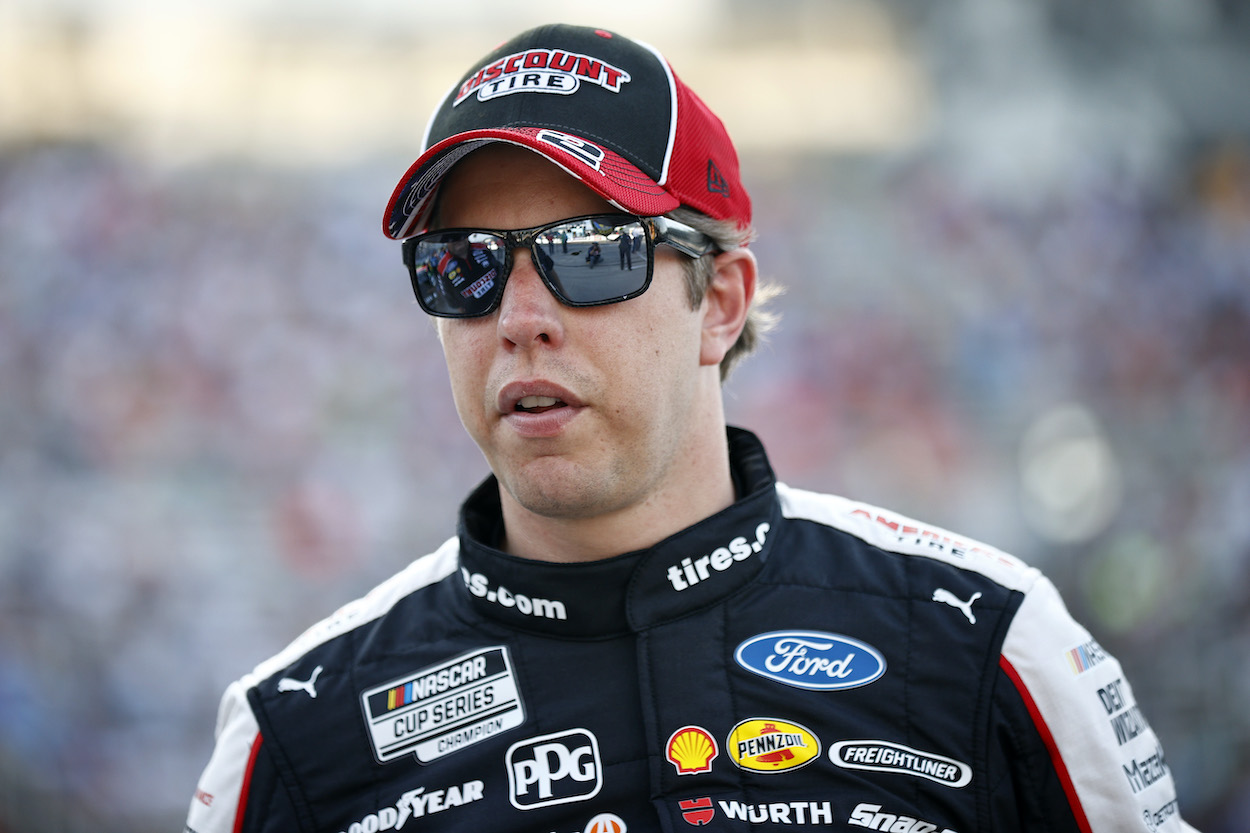 Brad Keselowski Is Missing $1 Million From His Bank Account Because of NASCAR's Uneven Playing Field
Hendrick Motorsports has claimed the last five winners in the NASCAR Cup Series season, and Brad Keselowski believes their cars are simply faster than everyone else.
NASCAR is supposed to be a fair and even playing field in which the best driver on race day is rewarded with a shiny trophy and a shower of champagne. But that hasn't exactly been the case in the Cup Series this season.
Hendrick Motorsports has dominated the 2021 season in NASCAR's top division, and it might just be as simple as: Their cars are always faster than the ones rival teams are putting out on the track. Team Penske driver Brad Keselowski is convinced Hendrick Motorsports has created an uneven level of competition in NASCAR this year, and he's now missing $1 million from his bank account because of it.
Hendrick Motorsports is dominating the NASCAR Cup Series in 2021
After Chase Elliott won the NASCAR Cup Series Championship for Hendrick Motorsports last season, the iconic racing team knew it would be nearly impossible to improve upon that success in 2021. But HMS has done exactly that halfway through the Cup Series season.
Through 16 official races in 2021, Hendrick Motorsports has claimed seven wins. William Byron won his first and only race of the season back in February, Elliott picked up his first win of the year last month, Alex Bowman won twice in a five-week span, and Kyle Larson has three wins on his impressive resume. Larson won the last two Cup Series races at Charlotte and Sonoma to jump into second place in the points standings behind Denny Hamlin.
Hendrick Motorsports has been the most consistent team in the Cup Series all season long, and it's been unbeatable over the last few weeks. It's not only claimed the last four winners in NASCAR's top division, but its drivers have also finished 1-2 in each of the last four races.
Speed is the name of the game in NASCAR, and no one has more of it than Hendrick Motorsports right now.
Brad Keselowski is missing $1 million from his bank account because of Hendrick Motorsports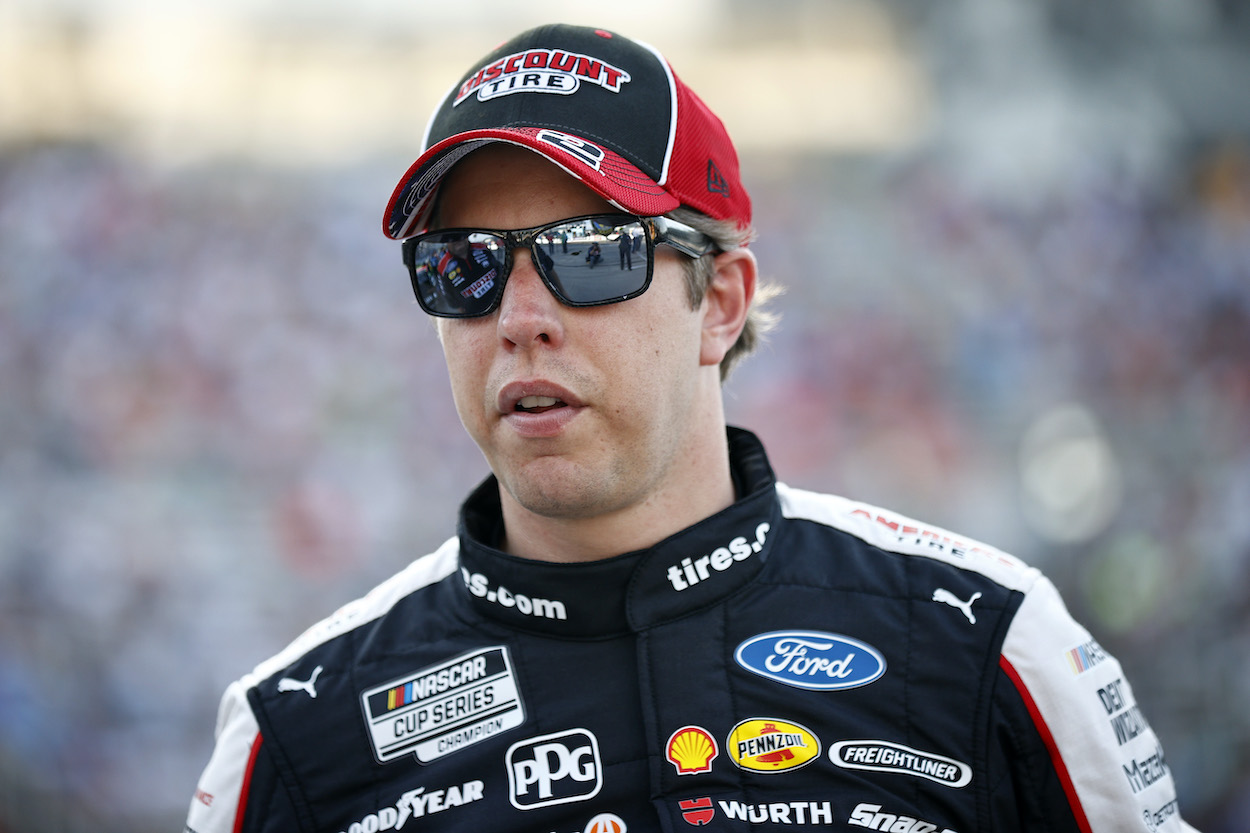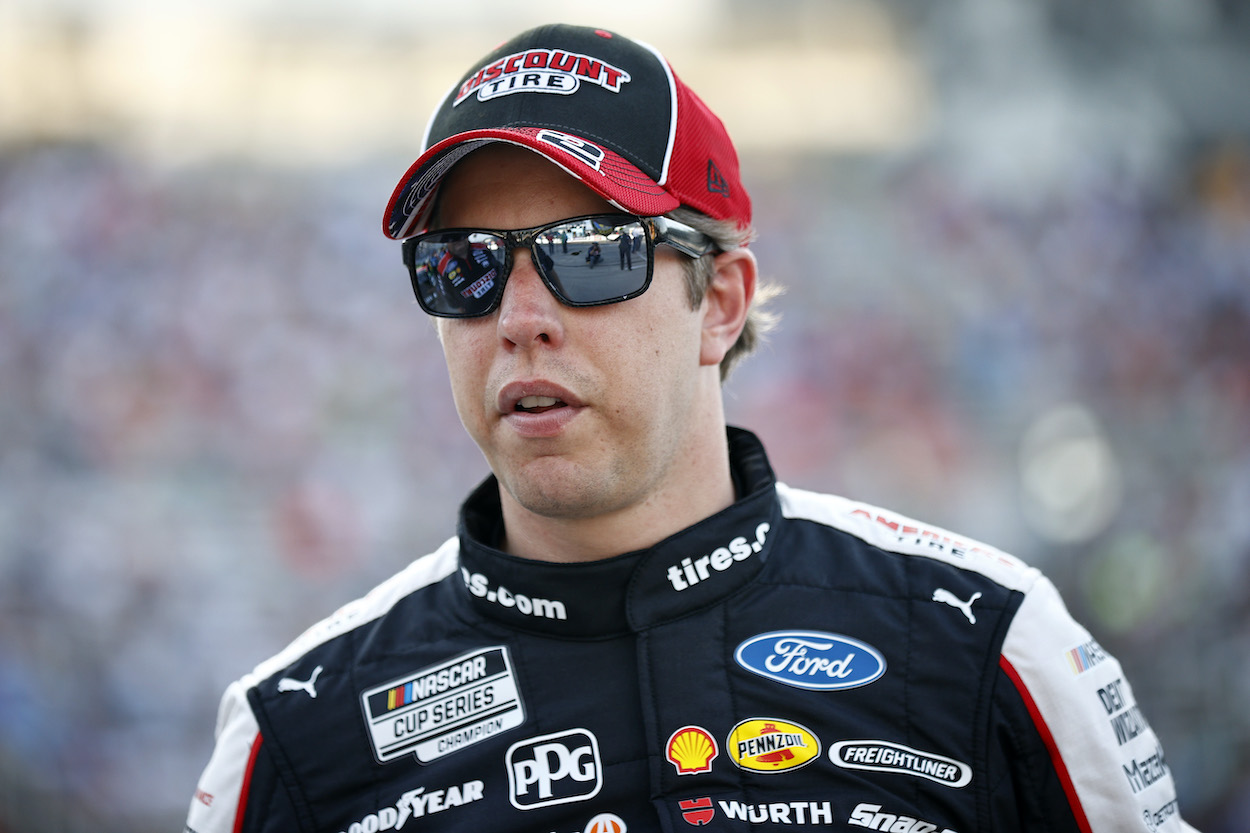 The last four winners in the Cup Series have all been Hendrick Motorsports drivers, and that doesn't even include Larson's triumph at the NASCAR All-Star Race over the weekend. It doesn't matter if it's a Cup Series race, a practice run, or a simple exhibition for racing fans — Hendrick Motorsports is lapping the field.
Before Larson crossed the checkered flag at Texas Motor Speedway to win his third event in a row, Keselowski thought he had the All-Star Race in the bag. The Team Penske driver used an inside move to pass Larson with eight laps to go, but Larson stood his ground and eventually cruised back in front of Keselowski from the outside to regain the lead.
Keselowski wasn't able to catch him again.
Larson went on to win the All-Star Race and steal the $1 million check away from Keselowski's clutches.
Keselowski is convinced HMS is making NASCAR an uneven playing field
When Keselowski passed Larson with a brilliant maneuver down the stretch of the NASCAR All-Star Race, he was convinced he was going to cruise to a victory and a $1 million payday. But Larson immediately passed him right back with ease and used his speed to pull away.
Right then and there, Keselowski realized Hendrick Motorsports cars are just that much faster than the rest.
"It feels like running second to the Hendrick cars right now is an accomplishment. They are just stupid fast," Keselowski said after the race. "I had [Larson] off Turn 4 but they just have so much speed. He just motored right back by me, like, damn!"
Keselowski went on to say his team did everything it could to produce the best car possible on Sunday, but it still wasn't enough to catch one of Hendrick's unbeatable machines.
"I could get to like five or six feet and then the draft stopped working. [Larson's] car is so fast down the straightaway," he said. "Even with this package, you can't draft those Hendrick cars. They are so fast.
"We have work to do. I feel like my team really executed the race very well and got us in position, we just didn't have the raw speed we needed to close it out."