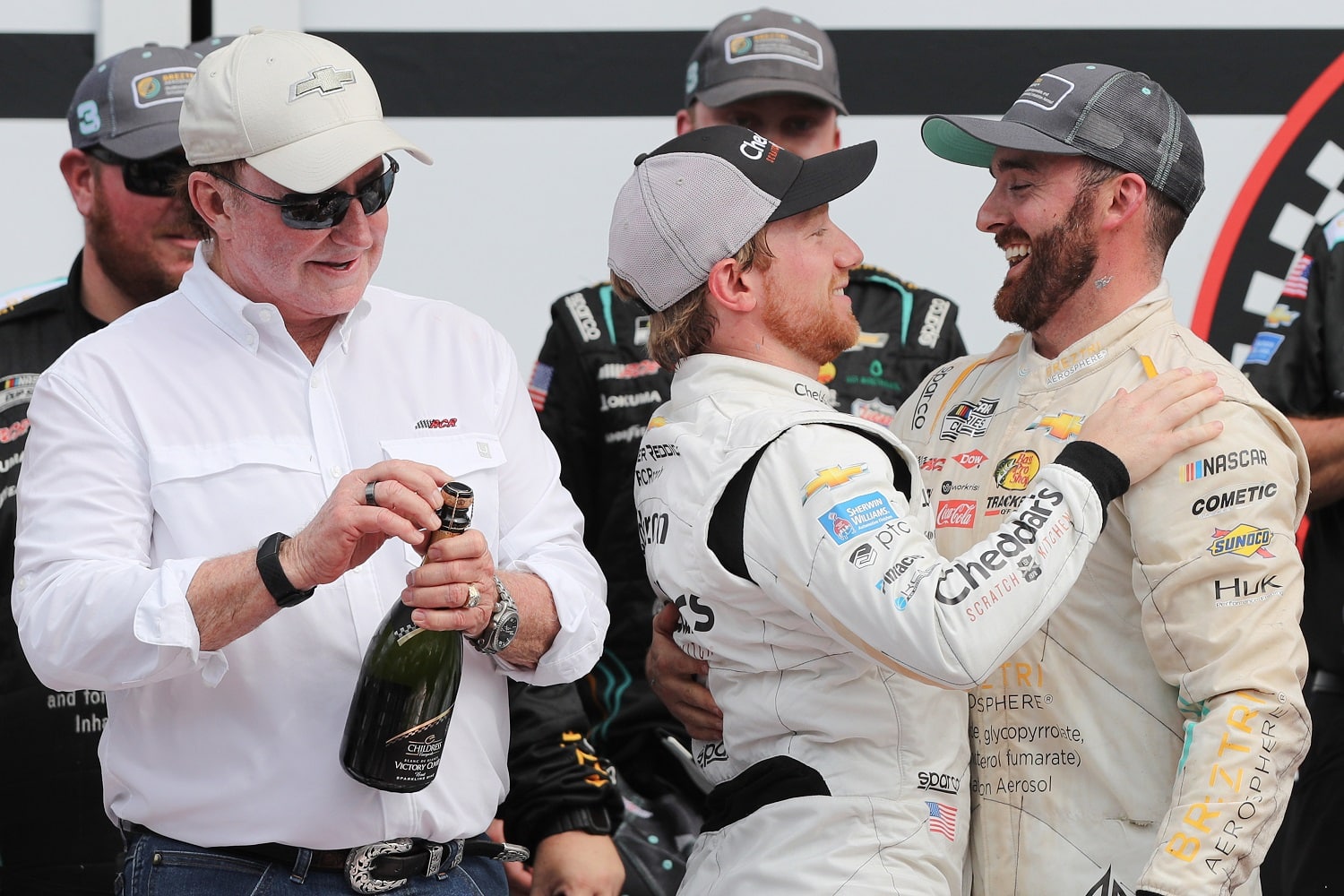 NASCAR Mailbag: Tyler Reddick Should Have Raced for the Win at Daytona
Tyler Reddick helped Austin Dillon win a race and playoff berth last week at Daytona, but it came at a significant personal cost.
Tyler Reddick is a tough call regarding his fate in the NASCAR Cup Series playoffs beginning this weekend at Darlington. Two regular-season wins put him in the middle of the pack, but the victories came on road courses.
Reddick must survive the first transfer to get to the Roval and still have it be meaningful. So, should he have fought harder for the five extra playoff points last weekend?
Tyler Reddick was a good company man when he didn't challenge Austin Dillon for the win at Daytona. Considering his relationship with Richard Childress, the smart move would have been to grab the extra playoff points. My money says he'll drive for 23XI beginning next season. (From D.A. via Gmail)
Let's start with the easy part: There are a lot of moving parts necessary for Reddick to go to 23XI Racing a year earlier than scheduled. If there are negotiations in progress or if Childress has already signed off on his part of it, then costing the owner's son a playoff berth by snatching the win after the rain delay would have nuked that out of spite.
The scenario in which he leaves early is plausible, but the first domino to fall must be the No. 45 Toyota seat opening up, and I doubt Kurt Busch has made the decision to retire yet.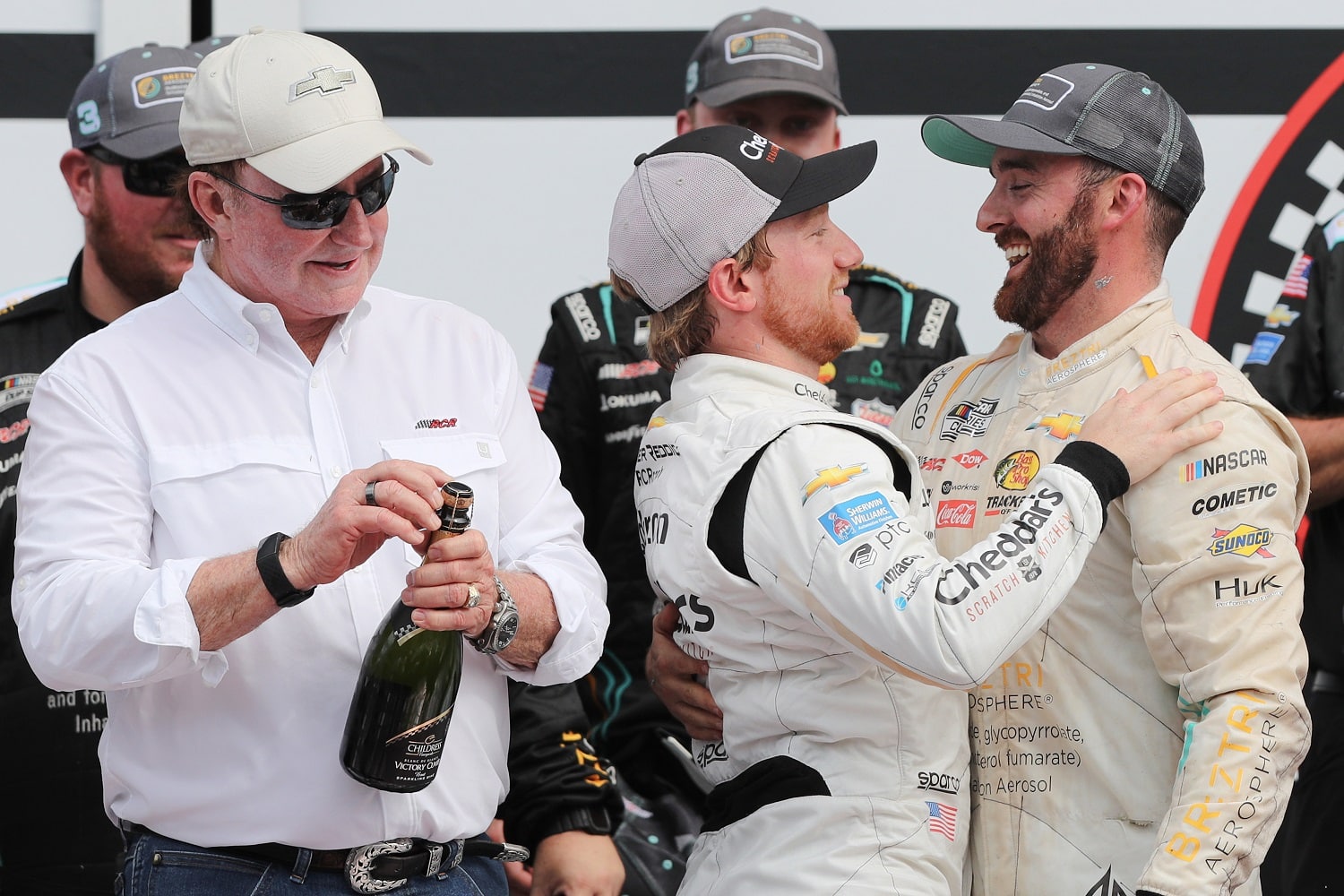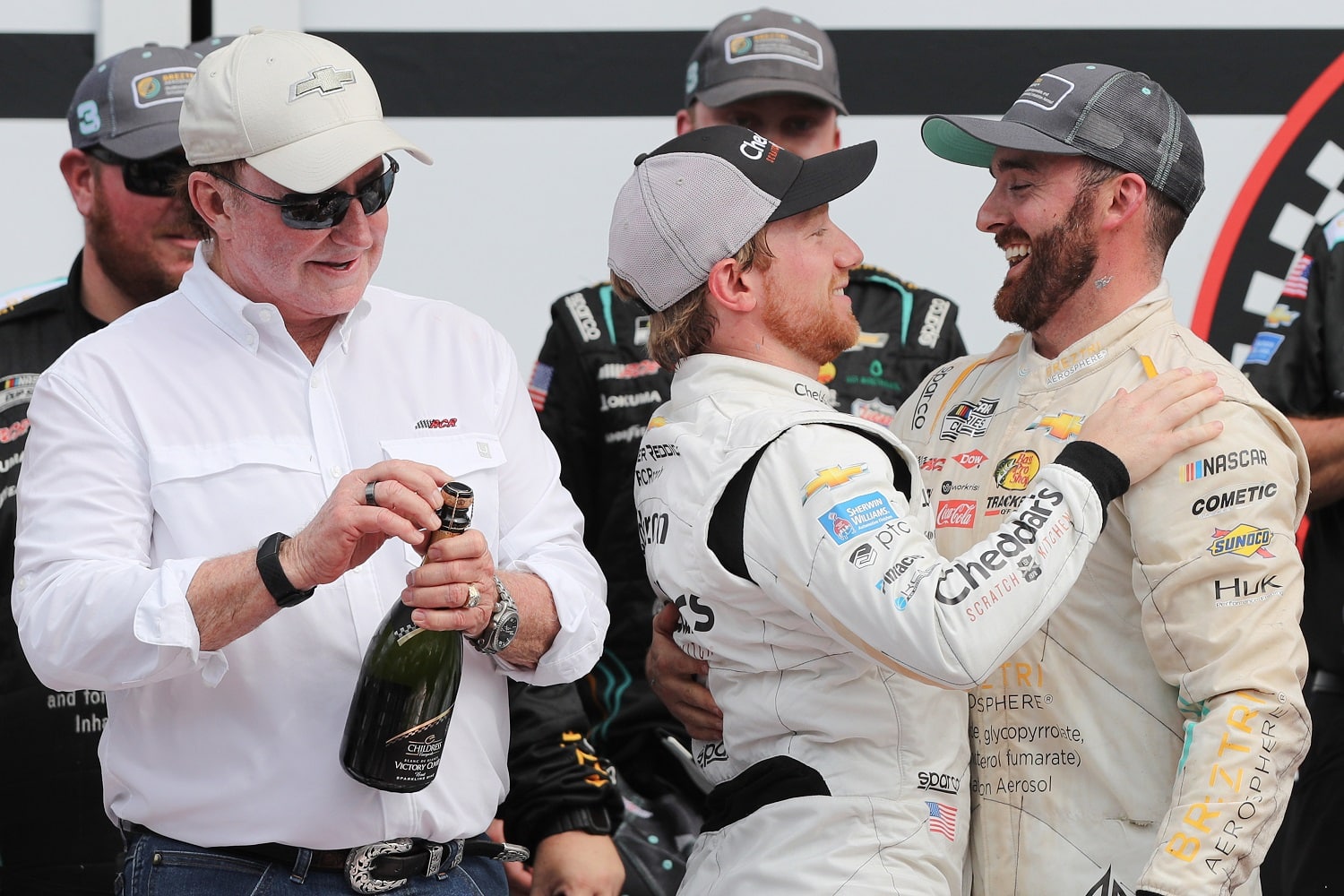 In that context, there's a reasonable argument that Reddick should have been selfish and played for the win. The five extra playoff points certainly could have helped. Then again, all he needs to do is move up one position from his spring finish (second place) at Darlington to launch himself into the final 12 with a healthy head start on points that could also advance him to the semifinals, too.
Bottom line: I'm not a confrontational sort of guy and would cringe at the idea of spending all next season deeper in the doghouse than I might already be. So, I would have done what Reddick did at Daytona and played the role of personal protector rather than trying to beat Dillon to the checkered flag.
Isn't it premature for NASCAR to name Austin Cindric its Rookie of the Year? Ty Gibbs could still have 10 races to prove otherwise. (From S.Q. via Gmail)
If I were compiling the comprehensive list of the most important awards, NASCAR Rookie of the Year would be about 150 notches below the Grammy Award for the best spoken-word recording.
Cindric, Harrison Burton, and Todd Gilliland were the only drivers eligible, and that's not far off the norm for the past dozen years because there usually isn't much turnover creating opportunities for newcomers. Cindric won because being the only rookie to make the playoffs gives him an insurmountable lead in points.
Cole Custer won ROY a few years back based on winning at Kentucky, but Christopher Bell and Tyler Reddick indisputably had better rookie seasons.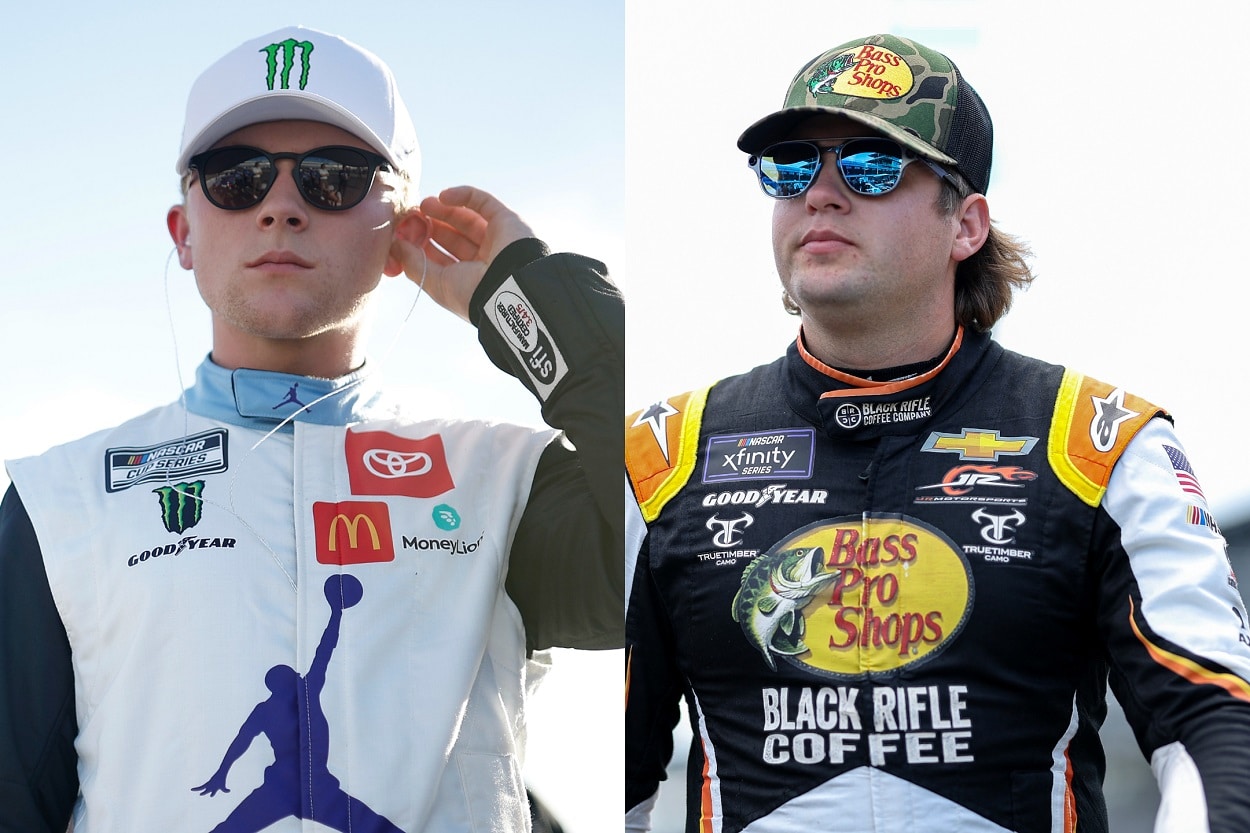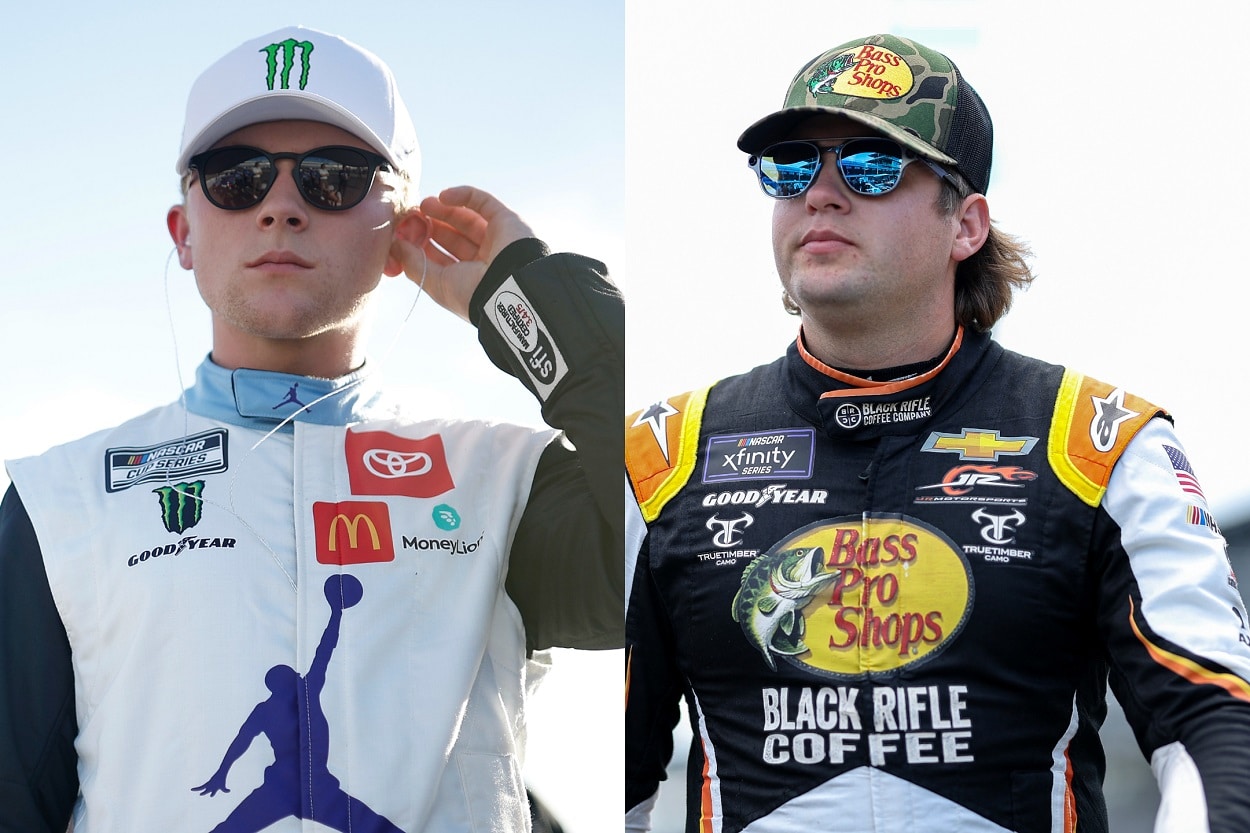 Gibbs has raced six times in place of Kurt Busch. Theoretically, he could drive in all 10 playoff races, but he can't contend for the series championship. Also, NASCAR doesn't enforce a hard-and-fast rule about who is or isn't a rookie. Rather, they just look to see who has full-time rides at the start of a new season.
NASCAR wasn't going to add Gibbs (who technically does not yet have a 2023 Cup Series ride yet) to the 2022 rookies list because it might not have anyone to put up in 2023 against Noah Gragson, who's made 11 starts already this season and will himself be a dubious rookie next year.
Like Sportscasting on Facebook. Follow us on Twitter @sportscasting19 and subscribe to our YouTube channel.
Got a question or observation about racing? Sportscasting's John Moriello does a mailbag column each Friday. Write to him at [email protected].