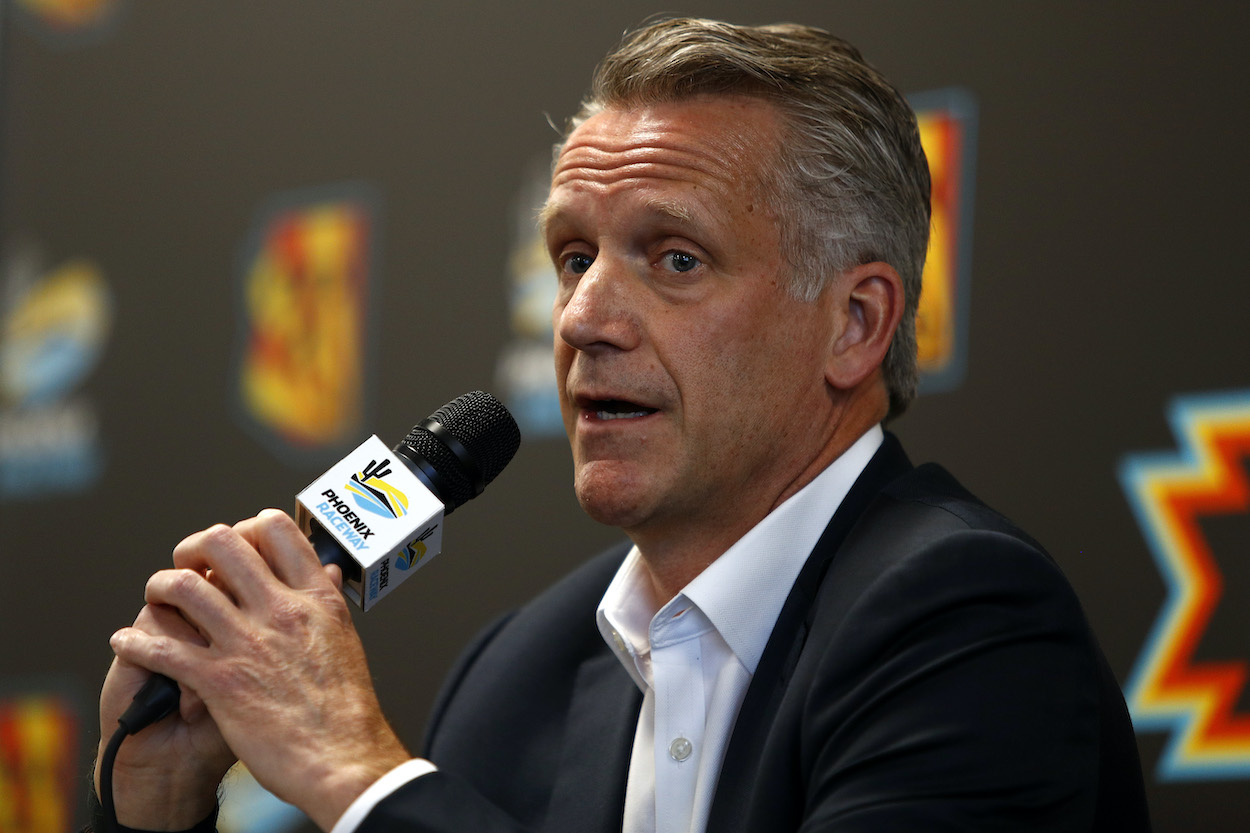 NASCAR President Steve Phelps Calls Out ESPN for Network's Tepid Coverage
NASCAR President Steve Phelps called out ESPN for its lack of coverage and what he hopes might change in the future.
Since he arrived, NASCAR President Steve Phelps has been at the forefront of what many would consider a substantial makeover of the NASCAR brand. This year is a revolutionary one with the introduction of the Next Gen car, designed to level the playing field and produce more competitive racing.
But Phelps is interested in much more than just improving the on-track product. He's spearheaded a multi-pronged approach to upgrade the brand, which has included the removal of some traditional things from the past, such as the confederate flag, while also being more progressive and appealing to a broader audience that is much younger and more diverse. 
This week, in a podcast conversation talking about that expansion, Phelps addressed the media and specifically called out ESPN for the tepid coverage it currently produces on the sport. 
Steve Phelps making changes in NASCAR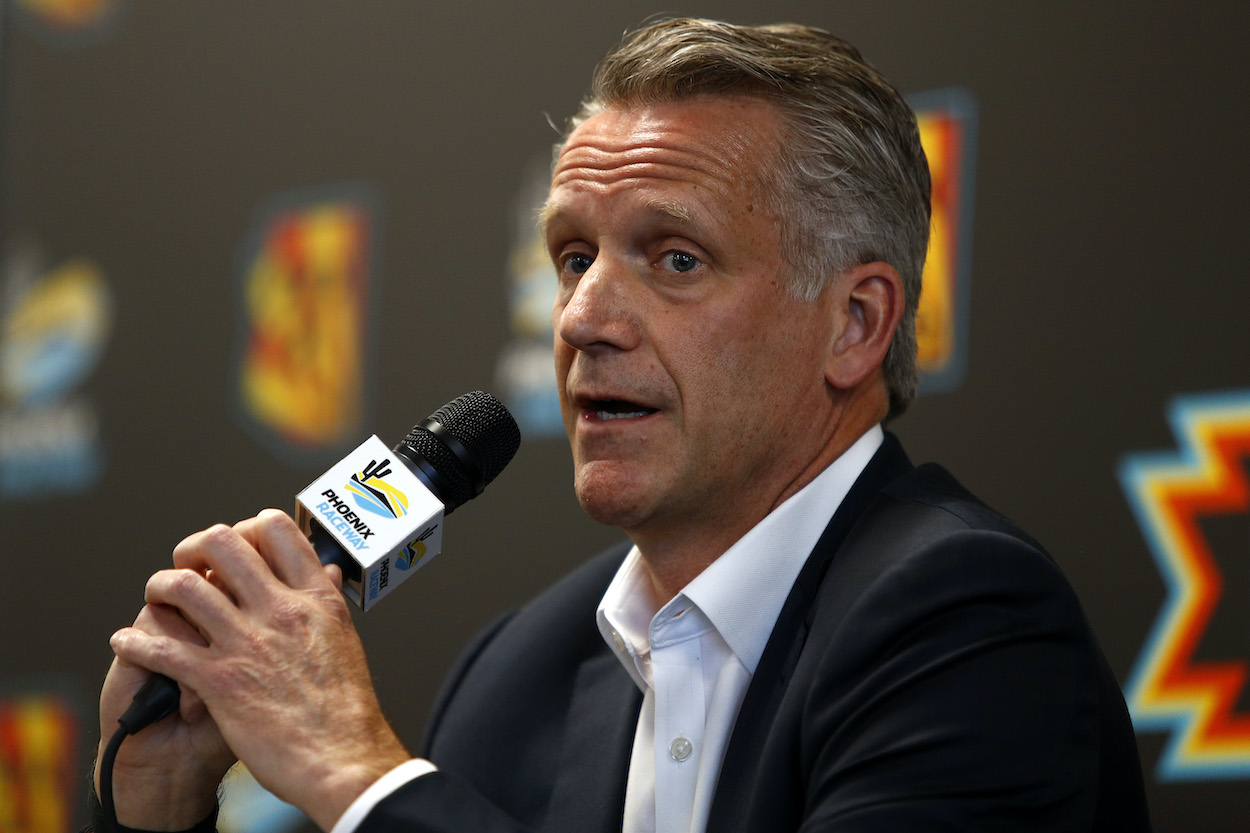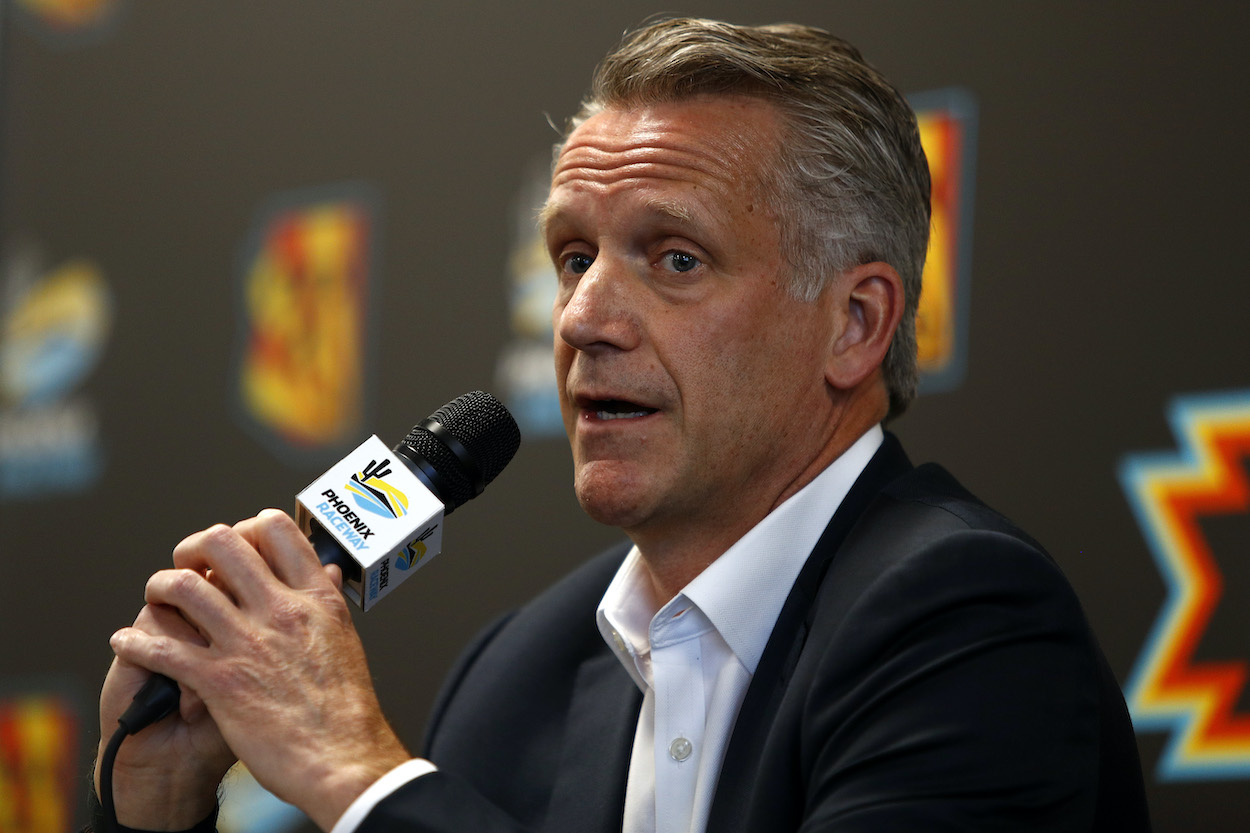 Years from now, when fans look back at the history of NASCAR, they will see a discernible shift in the organization under the leadership of President Steve Phelps, which resulted in a noticeable change in the overall product both on and off the track. 
The Next Gen car is certainly the most notable change in 2022. In addition to a completely new business model where all teams build their cars from vendor-supplied parts, there's a completely new mindset around the sport's integrity. "Being creative" with the car, or cheating, as most refer to it was commonplace in the past.
This new car, designed to level the playing field with everyone using the same template, also comes with a whole new set of rules. And anyone attempting to skirt them will do so at their own peril. 
In addition to shepherding in the new car over the last two years, Phelps has been right in the middle of two of NASCAR's biggest off-track moments, steering the organization as the first major sports league to return from the pandemic, and confronting social justice issues head-on, which included a bold move in banning of the confederate flag. 
Add in new ownership, new tracks, including the highly successful exhibition Clash at the Coliseum, and NASCAR is certainly broadening its brand.    
Steve Phelps calls out ESPN for its lack of coverage
This week, Phelps appeared on the Marchand and Ourand Sports Media Podcast and talked about ESPN's coverage of NASCAR. The president acknowledged that ESPN, which broadcasts Formula 1, remains a power player in sports media and called out the Worldwide Leader, detailing how the network already has quality content producers in place that could provide more coverage on the American-based racing. 
"I think ESPN — they did a great job of covering the Daytona 500," Phelps said. "They had an E60 on Bubba Wallace. That content's really important for us.
"Coverage is hard, right. They have a switch to hockey, and lo and behold, there's more hockey, right. Would we like to see them cover us more? Yeah, we would. They cover big races for us. Marty Smith and Ryan McGee, they do some things, and some others. They've got some experts in the space that frankly got credibility and are authentic to our fanbase. They're big. They're an important part of sports news, and we'd love to see them cover us more."
Future changes in NASCAR 
While Phelps cannot control what ESPN does with its coverage, he does have a say in the type of cars the Worldwide Leader might cover in the future. And, unsurprisingly, it's out of the box. 
During an appearance last year on the I Am Athlete – NASCAR podcast, Phelps talked about what cars might look and sound like in the future beyond the Next Gen. 
"Sound is such a big part of our sport," Phelps said. "There's a tradition, a history that comes with what they call an ICE engine — internal combustion engine. I think what we'll do in the interim, in three or four years, probably three, is to have an internal combustion engine that has a hybrid piece to it, electrification piece to it. But it will still sound like one of our cars.
"We may try doing an exhibition-type deal, and you don't have competitive pit stops. We need to make sure we're owning a space that someone else could take, and that's what good business does."
Phelps knows good business. That's why there is a genuine buzz around NASCAR and it appears to be on an upswing. And that's why he wants ESPN to cover it more. Because that can only help spread the message and expand the brand. 
Like Sportscasting on Facebook. Follow us on Twitter @sportscasting19.