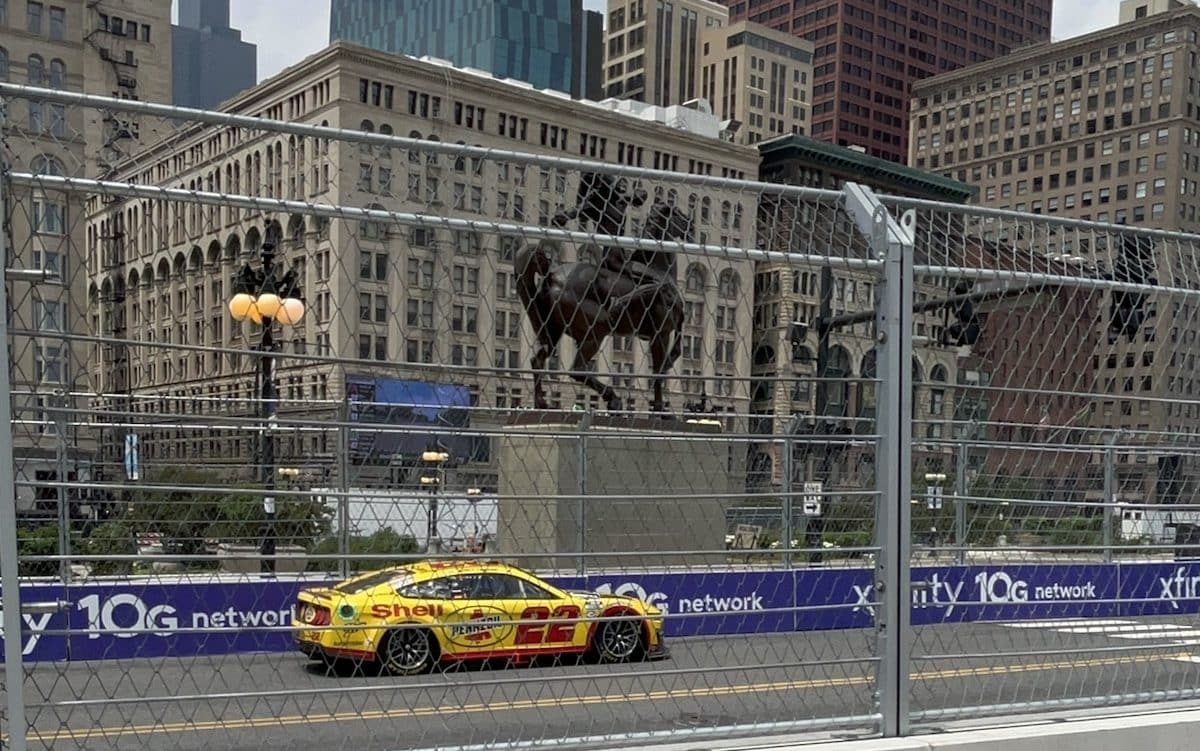 The Official NASCAR Schedule Isn't Out but We Know 1 New Track in 2023 Will Be Returning in 2024
NASCAR hasn't officially released its 2024 schedule but a post shared this week on X revealed one new track in 2023 will be returning next season.
There's always a buzz in NASCAR around this time of the year about the following season's schedule. Speculation abound on whether there might be new tracks added like North Wilkesboro Speedway and the Chicago Street Race in 2023, and, if so, what tracks will be replaced. This year is no different. 
While the sanctioning body hasn't officially announced the 2024 schedule, one race's official X/Twitter account recently shared a post that confirmed NASCAR will be returning there next season.
What changes from the 2023 schedule are possible in 2024?
Before we can look ahead to the 2024 schedule, it's best to take a look back at this year's schedule and identify the things we already know. For starters, Auto Club Speedway will not be returning next season. Kyle Busch won the final race in February on the two-mile circuit, which had been raced on since 1997 but is being demolished and replaced by a state-of-the-art half-mile track. 
That means there's at least one new track coming on board in 2024. But that's not the only race in California that's up in the air. It's still not clear whether NASCAR will return to LA for the exhibition Clash at the Coliseum, which has been held inside the storied LA Memorial Coliseum for the last two seasons. Could there be another stadium that takes its place? Jerry World, anyone?
Interestingly, the other non-points race from the 2023 schedule, the All-Star Race at North Wilkesboro, is also a question mark going into next season. While the racing product left much to be desired, the atmosphere and a full house made for an overall entertaining experience. The historic track seems to have a lot of momentum, plus there have been recent rumors of the track being repaved in the future. Fans should expect it to be back in some capacity in 2024.
The other big question mark is the spring race at Bristol. Will it be back on the dirt? Will it be back at Bristol? Will NASCAR move to another purpose-built dirt track? All of those questions remain unanswered.
Chicago Street Race returning in 2024
Before the start of the 2023 season, fans, drivers, and pretty much everyone in the industry were talking about two particular races — North Wilkesboro and Chicago. We've already discussed the prospects of the North Carolina short track returning to the schedule in 2024. 
According to a recent post on X, chances for fans to see the Chicago Street Race next year aren't good, they're great. That's because the race's official account shared a post this week that all but confirmed there will be racing through the streets of the Windy City in 2024.
"Be the first to know when 2024 #NASCARChicago Street Race tickets become available!" the post read, which included a photo of cars racing through the streets and a link for fans to sign up and get on the waitlist. 
It's hard to imagine NASCAR officials would allow something to go online if it wasn't already a done deal. While there was some pushback from certain city officials and some members of the community, the overall feeling from fans and drivers after the race, which overcame numerous obstacles due to historic floods, was the racing product delivered and the overall weekend was a success.
Based on that social media post this week, Chicago will have a chance to deliver again in 2024. Hopefully, this time it will happen without Mother Nature playing a major role.
To stay up to date on the latest happenings in NASCAR, including breaking stories you can't find anywhere else, follow Kyle on YouTube and Twitter.