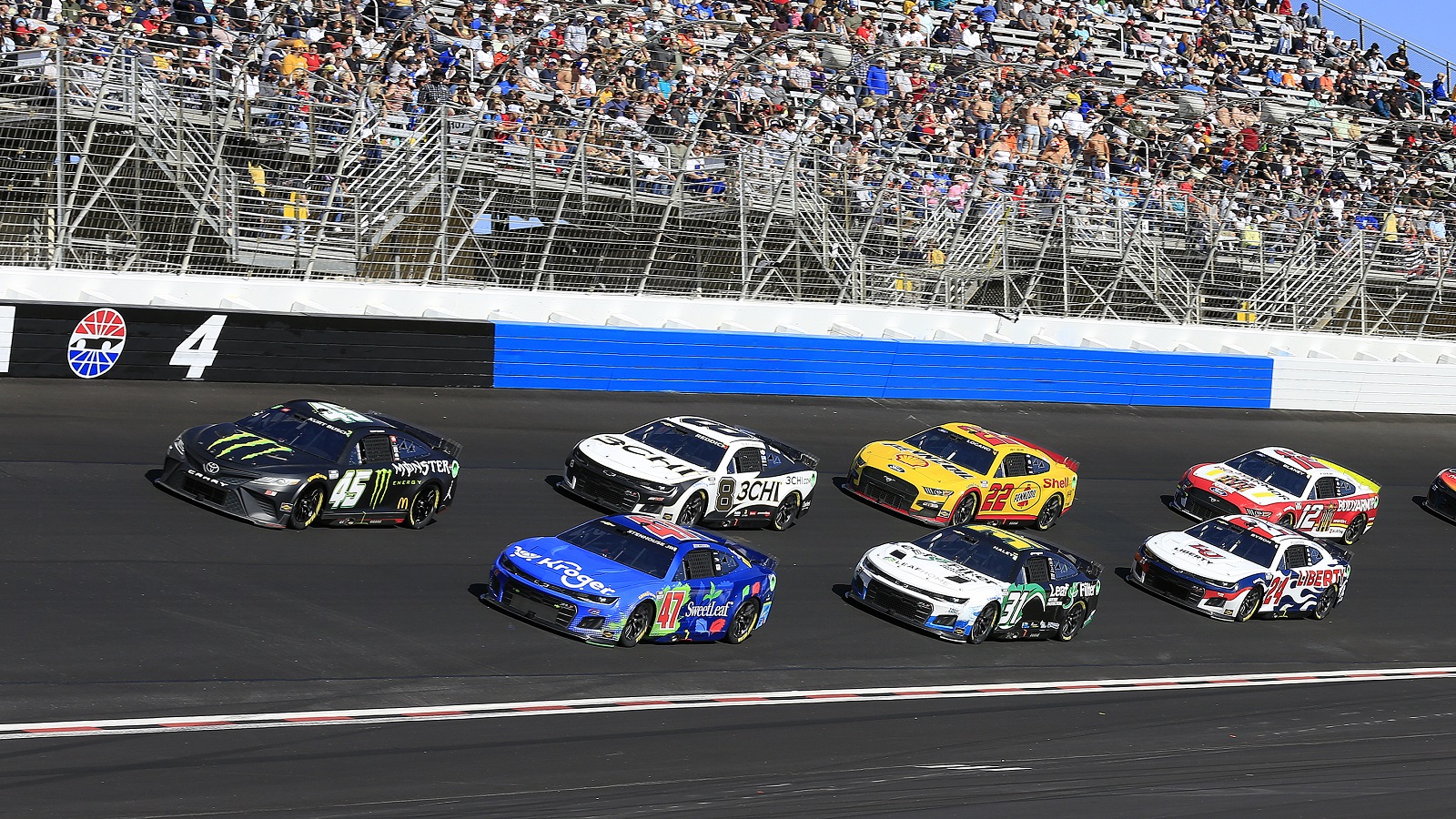 NASCAR Won the TV Viewership Fight on Sunday but May Be Losing a Pivotal Battle
NASCAR's race in Atlanta easily attracted the biggest auto racing TV audience of a busy weekend, but one ratings number should be worrisome.
It's no big deal to football fans, who can watch three games (or four if the NFL is in Europe that day) on 18 straight Sundays, but there was a captivating motorsports tripleheader this past weekend made possible by Formula 1 kicking off its season.
Officially, Charles Leclerc (F1), Josef Newgarden (IndyCar), and William Byron (NASCAR) ended their days on Victory Lane, the latter two doing so in nail-biting fashion.
When the TV ratings came in, NASCAR looked to have lapped the field. Upon further review, however, the country's most popular racing series has a reason to be concerned.
NASCAR attracted nearly triple the Formula 1 viewership
Formula 1 opened its season in Bahrain with a race that aired on ESPN at 10 a.m. ET, and IndyCar followed at 12:30 p.m. on NBC. NASCAR's race in Atlanta began at 3:30 p.m. on Fox.
When the TV ratings came in, NASCAR's Cup Series race on the refurbished track topped the viewership with 4.003 million viewers, Adam Stern of Sports Business Journal noted on Twitter. Formula 1 took the silver medal at 1.353 million, and IndyCar logged 954,000 viewers.
Formula 1, whose largest audiences are in Europe and Asia, could claim a victory of sorts over growing U.S. interest. Per Stern's tweets, the race was F1's second most-viewed cable appearance, behind only the 1995 Brazil Grand Prix. Additionally, the audience was a big uptick from the 879,000 viewers for the 2021 opener in Bahrain that aired on ESPN2.
NASCAR could be losing a pivotal battle at an important time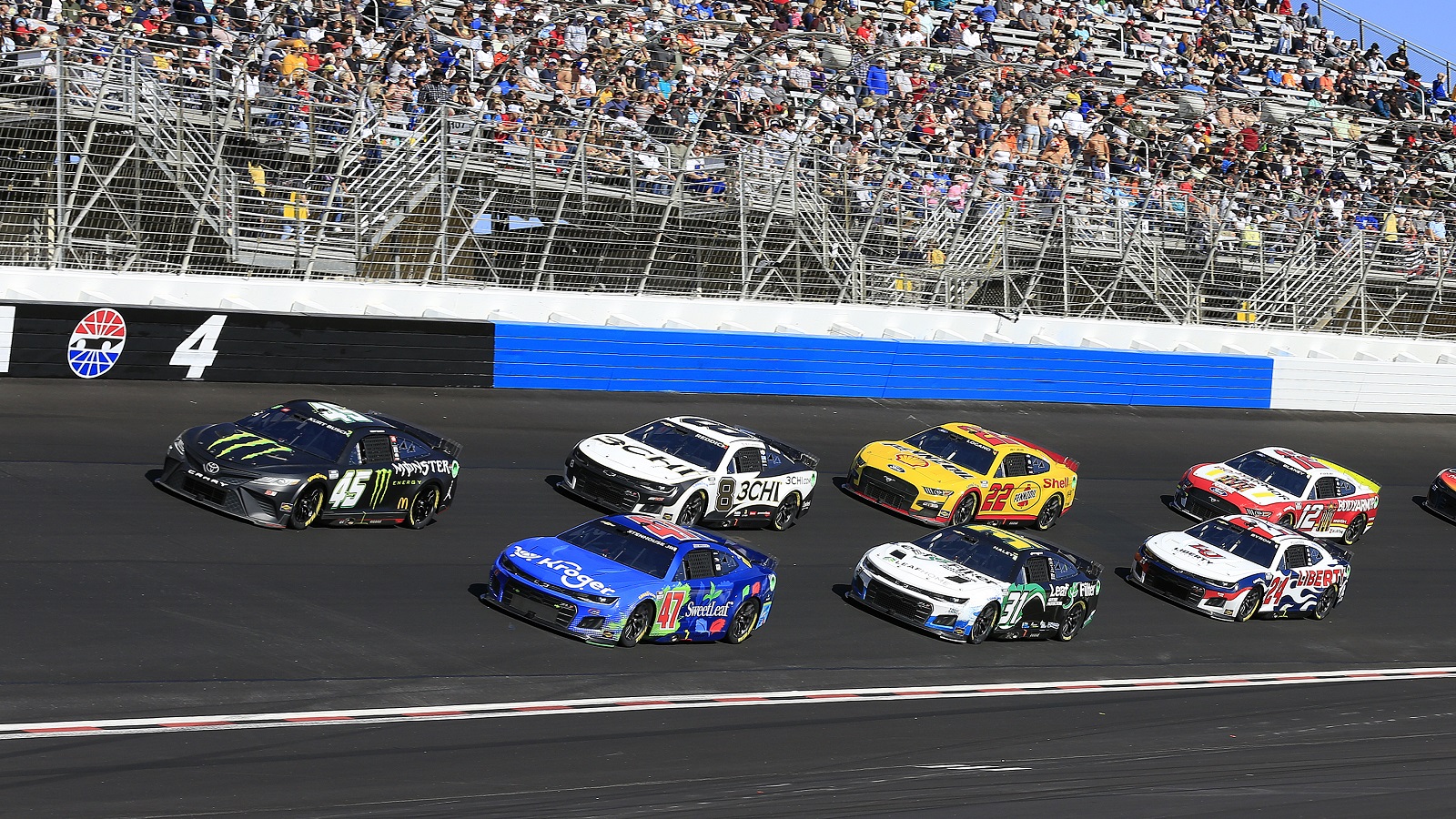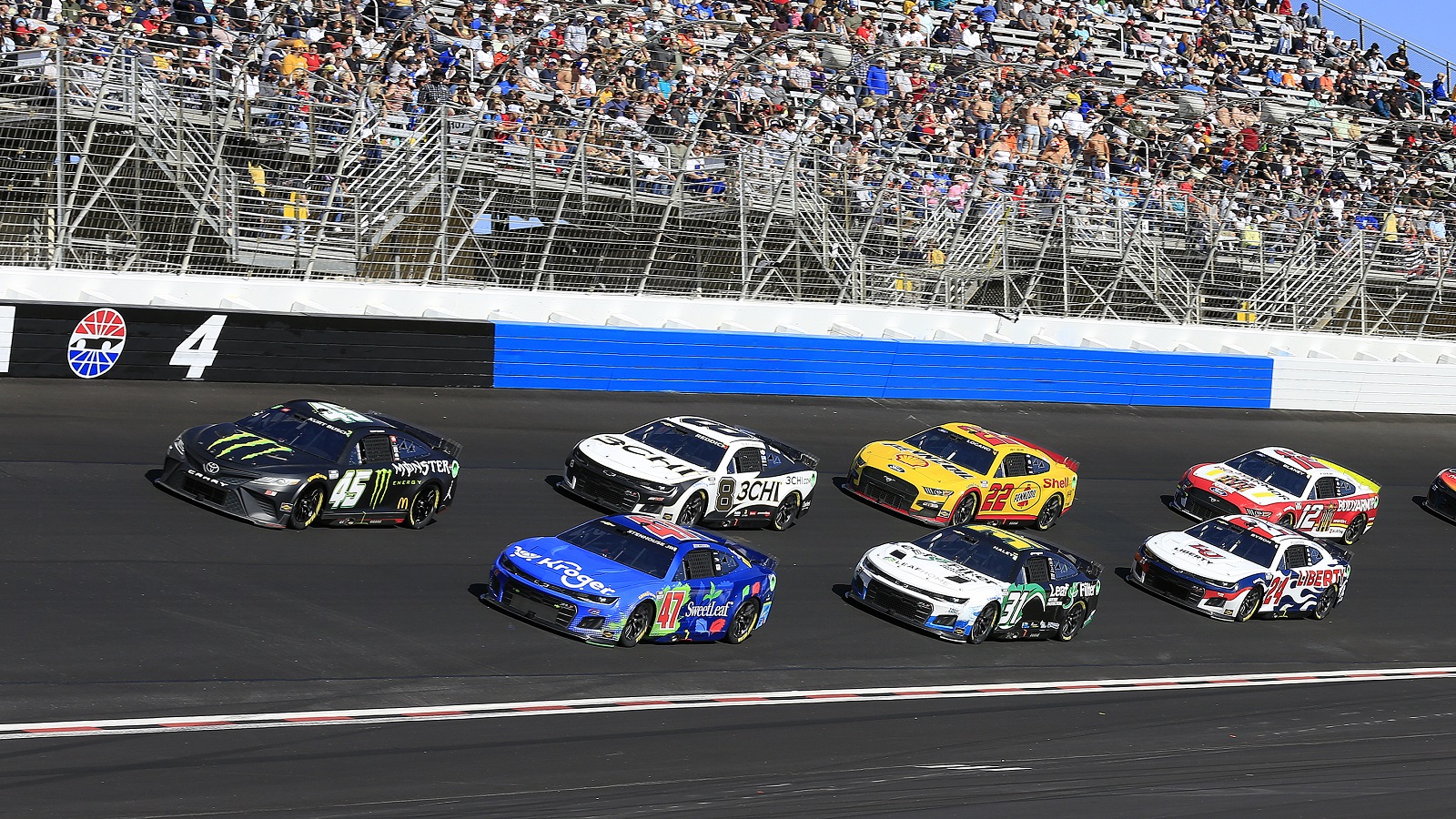 It goes under-reported, but NASCAR Cup Series races have a history of pulling in more viewers than any other sport on spring and early summer weekends. While it's true that auto racing takes a back seat to golf's U.S. Open and The Masters, NASCAR need not apologize for its numbers on most weekends before football season arrives.
As Sportico.com pointed out, since the 2022 NASCAR season kicked off at Daytona, no single sports telecast has attracted better larger viewership numbers. Considering that the competition has included the Winter Olympics in China and Duke coach Mike Krzyzewski's final home game, that's impressive.
Sunday's race in Atlanta, the fifth of the Cup Series schedule, attracted 4.003 million viewers. Last year's fifth race, which took place in Phoenix six days earlier on the calendar, pulled in 3.857 million viewers. Again, that's good news as NASCAR prepares to open negotiations on its next set of TV deals in early 2023.
However, Adam Stern broke out one number that will keep NASCAR from negotiating from a position of strength. The Sports Business Journal reporter said Formula 1's total audience on Sunday was only one-third the size of NASCAR's, but 656,000 of its viewers were in the 18-to-49 age demographic. Despite so many more viewers, NASCAR attracted only 716,000 in that coveted age range.
The majority of the remaining NASCAR audience was almost certainly in the 50-and-over demographic. That speaks to the probability that stock car racing's audience is slowly aging out.
That should make appealing to younger fans the sport's No. 1 priority.
There are plenty more tripleheaders on the 2022 schedule
IndyCar has the shortest schedule of the three popular auto racing series, wrapping up its 17 races on Sept. 11. However, there are numerous opportunities for hardcore fans to take in three races on the same day through the spring and summer.
The next instance of all three series competing on the same day doesn't come until May 29, the Sunday of Memorial Day weekend. On that day, Formula 1 stages the Monaco Grand Prix, IndyCar presents the Indianapolis 500, and NASCAR is in Charlotte for the Coca-Cola 600.
Two Sundays later, the schedule features the Azerbaijan Grand Prix, IndyCar's Sonsio Grand Prix at Road America, and NASCAR is at Sonoma for the Toyota/Save Mart 350.
On July 3, the British Grand Prix, Honda Indy 200 at Mid-Ohio, and NASCAR's Kwik Trip 250 at Road America converge on the schedule.
On July 24, Formula 1 offers the Grand Prix of France, IndyCar has the Hy-Vee Salute to Farmers 300 at Iowa Speedway, and NASCAR's annual appearance at Pocono are on the menu.
The final two IndyCar races of the season also set up racing tripleheaders for hardcore motorsports fans.
On Sept. 4, the lineup consists of the Dutch Grand Prix, IndyCar's Grand Prix of Portland, and the Southern 500, which kicks off the NASCAR Cup Series playoffs.
On Sept. 11, fans can feast on the Italian Grand Prix, IndyCar's Grand Prix of Monterey, and the Hollywood Casino 400 at Kansas Speedway.
Like Sportscasting on Facebook. Follow us on Twitter @sportscasting19.