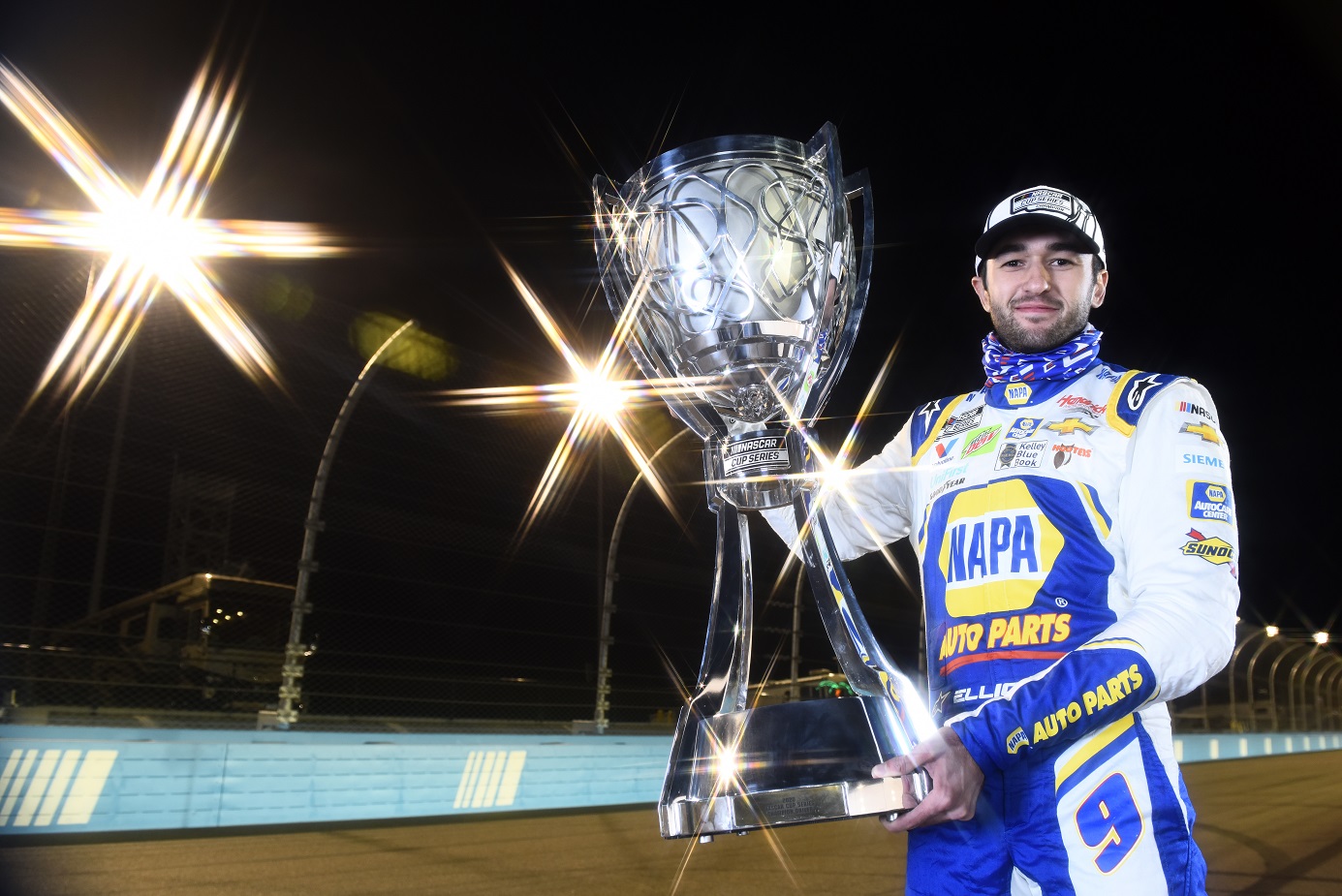 NASCAR's Playoff System Is Fundamentally Flawed and It Isn't Going Away
Is NASCAR's playoff system gimmicky and wholly unfair? Yes. Is it going away anytime soon? Probably not.
By any measure, Kevin Harvick's 2020 season was good enough to earn a championship. He had an average finish of 7.3, the best of his career, and nine wins, the most for any driver since Carl Edwards' nine in 2008. If this were any other auto racing organization on Earth, he may well have clinched the championship before the final race. Unfortunately, Harvick drives in NASCAR, which has a playoff system.
Before NASCAR had a playoff system
Before 2004, NASCAR's seasonal structure was simple and self-explanatory. Whichever driver accumulated the most points at the end of a season became the champion. That was it. No 26-race cutoff, no points reset, no playoff system. Just a simple run to the championship.
The downside was that if a driver racked up a sizable enough lead in the standings, he could clinch the season's championship even before the final race. This happened quite often – in fact, it happened in four of the final five years of the "traditional" points system, which ended in 2003.
The final straw came that year, when Matt Kenseth won the championship — then known as the Winston Cup — despite winning only one race.
Has NASCAR crowned illegitimate champions?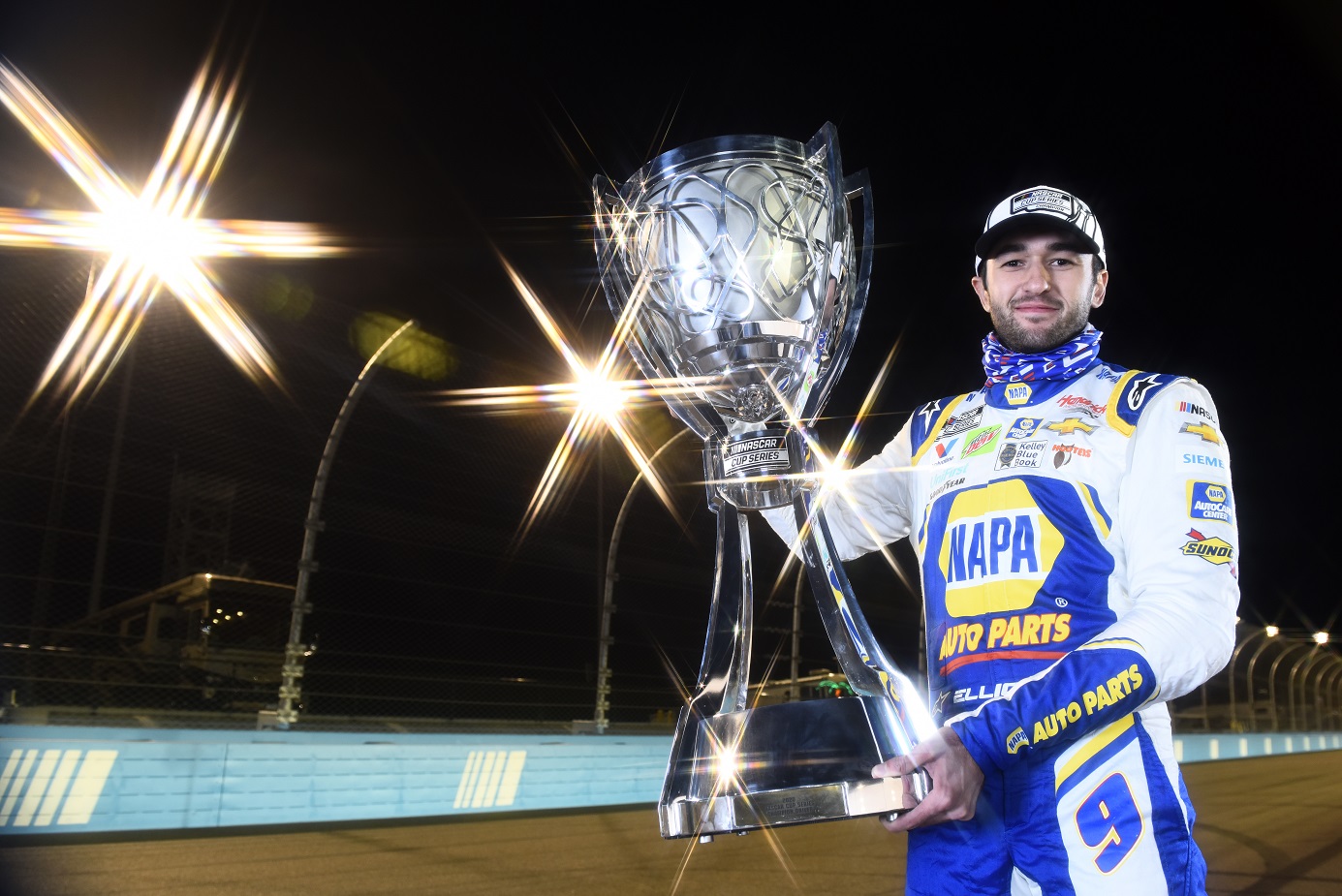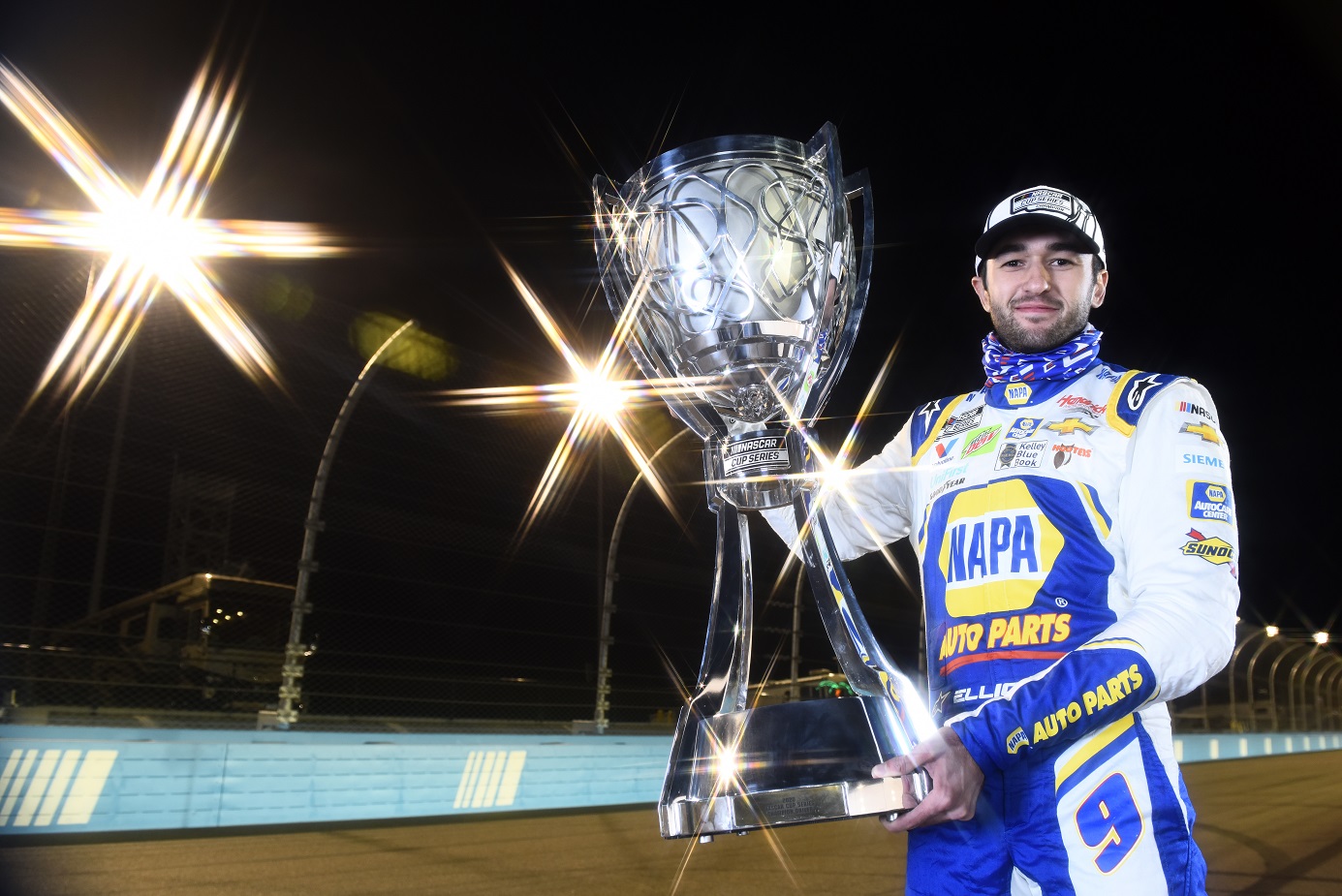 If you need any more proof that Kevin Harvick was the best driver in the NASCAR Cup Series last season, consider this. If the regular-season points standings format was in place for all 36 races, Harvick would have clinched the Cup by the third-to-last race.
With that in mind, you could say that NASCAR's playoff system is both a blessing and a curse. On one hand, it provides suspense until the very last lap. On the other hand, it often denies the best driver of the season the championship that they rightfully earned, in favor of a driver who got lucky at the right time.
Last season is far from the only time this has happened. In fact, NASCAR's interest in drama above all else was never more blatant than in 2015. That season, Kyle Busch won his first Cup Series title despite missing nearly half of the races due to an injury. Under normal circumstances, this would put him out of contention for any championship. However, Busch scraped through thanks to NASCAR's "one win gets you in" rule.
Who would have won that season under a traditional points system? You guessed it. Kevin Harvick.
Fundamental flaws in NASCAR's playoff system
NASCAR refers to its current postseason format as a "playoff", in a hackneyed attempt to tie itself to the more mainstream sports it has struggled to compete with for television ratings. This analogy falls flat with the slightest thought.
In typical playoff formats, those that lose go home. This is Sports 101. Apparently, NASCAR's brain trust didn't take that class. In this "playoff" format, drivers that were previously eliminated – or worse, didn't even make the cut – are still mixing it up with the sixteen, or eight, or four drivers who are competing for a title.
This is the result of shoving a square peg into a round hole. The nature of auto racing, which has many different competitors on the "field" at the same time instead of two, does not lend itself to an elimination-style tournament. Imagine if, during March Madness, a team advances to the Final Four only to lose to a team that didn't make the tournament.
The great irony is that one of NASCAR's aims has been (presumably) to reward winning races at the cost of driver consistency, which would (again, presumably) lead to more exciting racing. This seems to have backfired tremendously. In 2020, NASCAR's format rewarded Chase Elliott, winner of five races, over Kevin Harvick, winner of nine.
Will NASCAR go back to the drawing board? Probably not. Despite everything, the main purpose of NASCAR's monkeying has been to create drama. Artificial drama, but drama nonetheless. No one can deny that Harvick's last-minute desperation attempt to pass Kyle Busch at Martinsville made for compelling television.
Baseball fans have gradually gotten used to wild cards, the designated hitter, and interleague play. Eventually, NASCAR fans will have to get used to the playoff system, because it ain't going away.