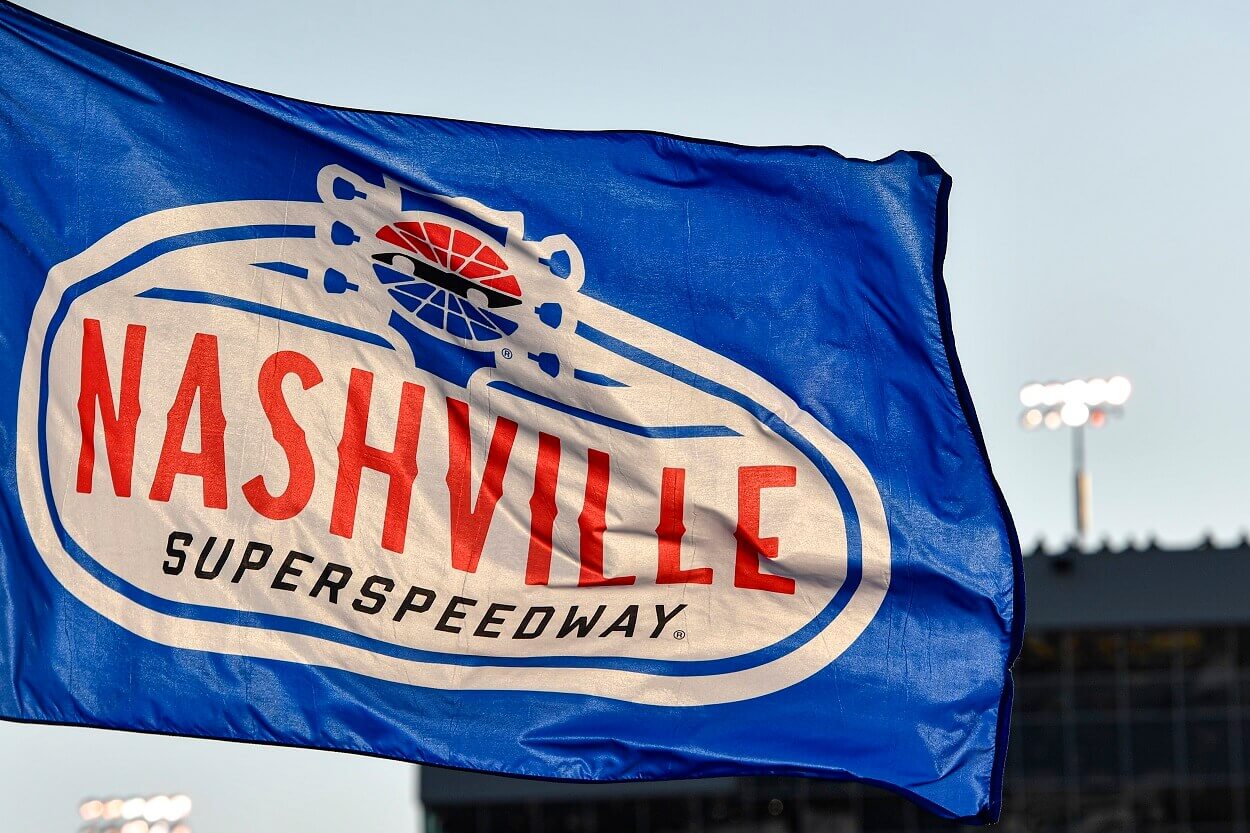 Nashville Has Serious Safety Problems and NASCAR's Most Embarrassingly Negligent Moment of the Year Was the Result
Nashville Superspeedway's lack of a SAFER Barrier is completely unacceptable.
NASCAR visited Nashville Superspeedway this past weekend for the third consecutive year and more than two decades after SAFER Barriers were first installed at an American race track.
And yet, Ryan Blaney still crashed into an unprotected concrete wall Sunday in what was NASCAR's most negligent moment of the 2023 season.
Ryan Blaney suffered the "hardest hit" of his life due to the lack of a SAFER Barrier at Nashville Superspeedway
Blaney lined up in the inside lane in 17th position on a Lap 147 restart approximately halfway through Sunday's 300-mile race at the 1.33-mile concrete oval. Brad Keselowski failed to get up to speed from his fourth-place position and caused much of the field to stack up. 
Kyle Busch ran into the back end of Blaney's No. 12 car, which sent it spinning through the infield grass and head-on into a concrete wall just beyond the end of pit road. Understandably, Blaney was upset with the fact that a retaining wall at a Cup Series race track in 2023 is not protected by a SAFER Barrier.
"I don't know why there's no SAFER Barrier there," Blaney told NBC Sports after he was released from the infield care center. "That's pretty ridiculous, honestly. Hardest hit I've ever had in my life."
The 29-year-old driver for Team Penske has raced in NASCAR since 2012, so he has been involved in plenty of wrecks. And he still said this restart wreck, in which he was not even close to running full speed, was the most brutal hit that he's ever endured.
The incident is ridiculous on several levels.
SAFER Barriers have been available for more than 20 years
First, race tracks have used SAFER (Steel And Foam Energy Reduction) Barriers since 2002, when Indianapolis Motor Speedway installed them for that year's running of the Indianapolis 500. Tracks initially first put the barriers in turns where wrecks are most likely to happen, but the industry soon realized race cars could wreck at any angle on any part of a race track. And they are eerily good at finding exposed parts of the wall if a track is not entirely covered with SAFER Barriers.
Jeff Gordon violently hit concrete walls on the backstretch at both Las Vegas Motor Speedway in 2008 and Atlanta Motor Speedway in 2015. The Atlanta crash came less than a month after Kyle Busch suffered leg and foot fractures from an Xfinity Series crash at Daytona International Speedway that shares similarities with Blaney's Nashville wreck.
Busch was hooked on the frontstretch and slid into an inside wall just beyond pit road. The wall did not have a SAFER Barrier, and Busch missed the first 11 races of what turned out to be his first Cup Series championship season.
Those are merely a few examples of how extremely slow NASCAR and tracks have been in upgrading an essential safety aspect of their facilities.
"I knew it was a hard hit; I didn't expect it to be that hard," Gordon said after his 2015 wreck at Atlanta. "I got out, and I looked, and I was like, 'Oh, big surprise, I found the one wall here on the back straightaway that doesn't have a SAFER barrier.
"I don't think we can say anymore after Kyle's incident in Daytona. Everybody knows they've got to do something, and it should have been done a long time ago, but all we can do now is hope they can do it as fast as they possibly can and get it done.​"
Track owner Speedway Motorsports Inc., which also operates Nashville but not Daytona, issued a statement after the race:
"Our engineers, development teams, and NASCAR are currently reviewing SAFER Barriers at each of our speedways, including those previously mentioned, for further recommendations."
NASCAR and its tracks have consistently been reactive, not proactive, to SAFER Barrier concerns
Those incidents happened 13 years after IMS proved the SAFER Barriers are effective at reducing impacts and eight years before Blaney's most recent crash, after which NASCAR issued essentially the same statement:
"NASCAR safety engineers work closely with safety experts on the implementation of barriers around the track. As we do following every race weekend, we will evaluate all available data and make any necessary improvements."
NASCAR and Nashville have had three years (or 21 years since the track first opened in 2001, one year before SAFER Barriers were first used) to install SAFER Barriers on every inch of the walls around the racing surface, and they failed to do so.
Sure, the barriers are expensive. They reportedly cost at least $500 per foot, but the health and safety of the competitors should absolutely not be compromised because a company chose not to spend the money necessary to protect them. The idea of sending drivers out on a race track that does not have properly safe walls because of cost is a bad, bad look. 
NASCAR and race tracks have had more than 20 years to fix a problem that should have been addressed immediately when the technology became available. The fact that it is even still a concern is one of the more absurd and neglected issues in the sport's 75-year history.