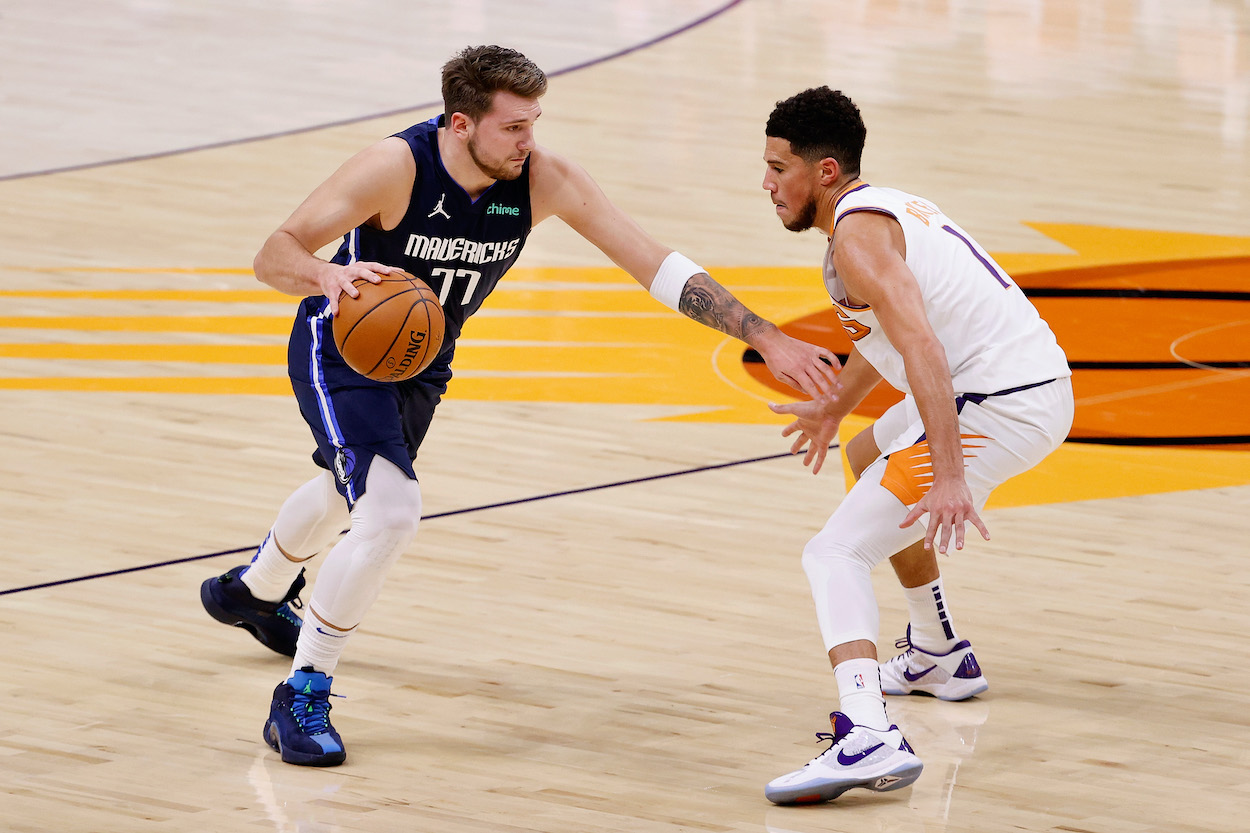 NBA All-Star Game: Predicting the Reserves for the Eastern and Western Conference
We now know who will be starting in the 2022 NBA All-Star Game, so let's try to predict who will fill the rosters as reserves in each conference.
The 2022 NBA All-Star Game is quickly approaching, as veterans and young stars alike continue to battle for a spot in the annual event. We just recently found out which 10 players will be starting on February 20, but there are still 15 slots up for grabs that will all be announced on TNT this Thursday night.
So, let's try to predict the reserves for both the Eastern and Western Conference who will take the court in Cleveland later this month.
The 2022 NBA All-Star starters feature a surprise
Last Friday, the starting lineups for the 2022 NBA All-Star Game were officially announced on TNT, and most of the names didn't come as a surprise. LeBron James, Giannis Antetokounmpo, Kevin Durant, Stephen Curry, and Nikola Jokic were obvious choices this season, as all five players have legitimate MVP cases to be made. But there were a few All-Star rookies who showed up on the list.
Ja Morant, in his third season with the Memphis Grizzlies, will be making his first All-Star appearance in 2022, and Andrew Wiggins somehow snuck into the starting lineup despite averaging fewer points, rebounds, and assists per game than he did last year.
Here's the full list of All-Star starters for both conferences:
Eastern Conference starters
Trae Young (Atlanta Hawks)
DeMar DeRozan (Chicago Bulls)
Kevin Durant (Brooklyn Nets)
Giannis Antetokounmpo (Milwaukee Bucks)
Joel Embiid (Philadelphia 76ers)
Western Conference starters
Ja Morant (Memphis Grizzlies)
Stephen Curry (Golden State Warriors)
Andrew Wiggins (Golden State Warriors)
LeBron James (Los Angeles Lakers)
Nikola Jokic (Denver Nuggets)
We still need 15 more names to make up the full 2022 NBA All-Star rosters (seven in the West, eight in the East with Durant not expected to play).
Predicting the Eastern Conference reserves
With Durant still sidelined with a sprained MCL, it's unlikely that he'll be able to suit up for the All-Star Game in two and a half weeks. So, we need one starter to replace him and seven more reserves to fill up the East's roster.
Let's start with the locks. James Harden has been invited to nine All-Star Games in a row, and he's nearly averaging a triple-double this year. Zach LaVine also gets the nod as one of the top scorers in the NBA, and Khris Middleton deserves a spot on the roster after his snub in 2021. Jimmy Butler, despite missing 19 games already, has been exceptional and is the reason why the Miami Heat have the best record in the East.
It gets a bit tougher from there. I think Darius Garland makes it for the first time due to his nearly 20 points per game and the Cleveland Cavaliers' surprising start. Jayson Tatum sneaks in with the same scoring average as Curry, Domantas Sabonis edges out Jarrett Allen with his 19/12/5 stat line, and LaMelo Ball gets the final spot (and not just because he'd make the game incredibly fun, which he would).
Eastern Conference reserves
LaMelo Ball (Charlotte Hornets)
Darius Garland (Cleveland Cavaliers)
James Harden (Brooklyn Nets)
Zach LaVine (Chicago Bulls)
Jimmy Butler (Miami Heat)
Khris Middleton (Milwaukee Bucks)
Jayson Tatum (Boston Celtics)
Domantas Sabonis (Indiana Pacers)
Predicting the Western Conference reserves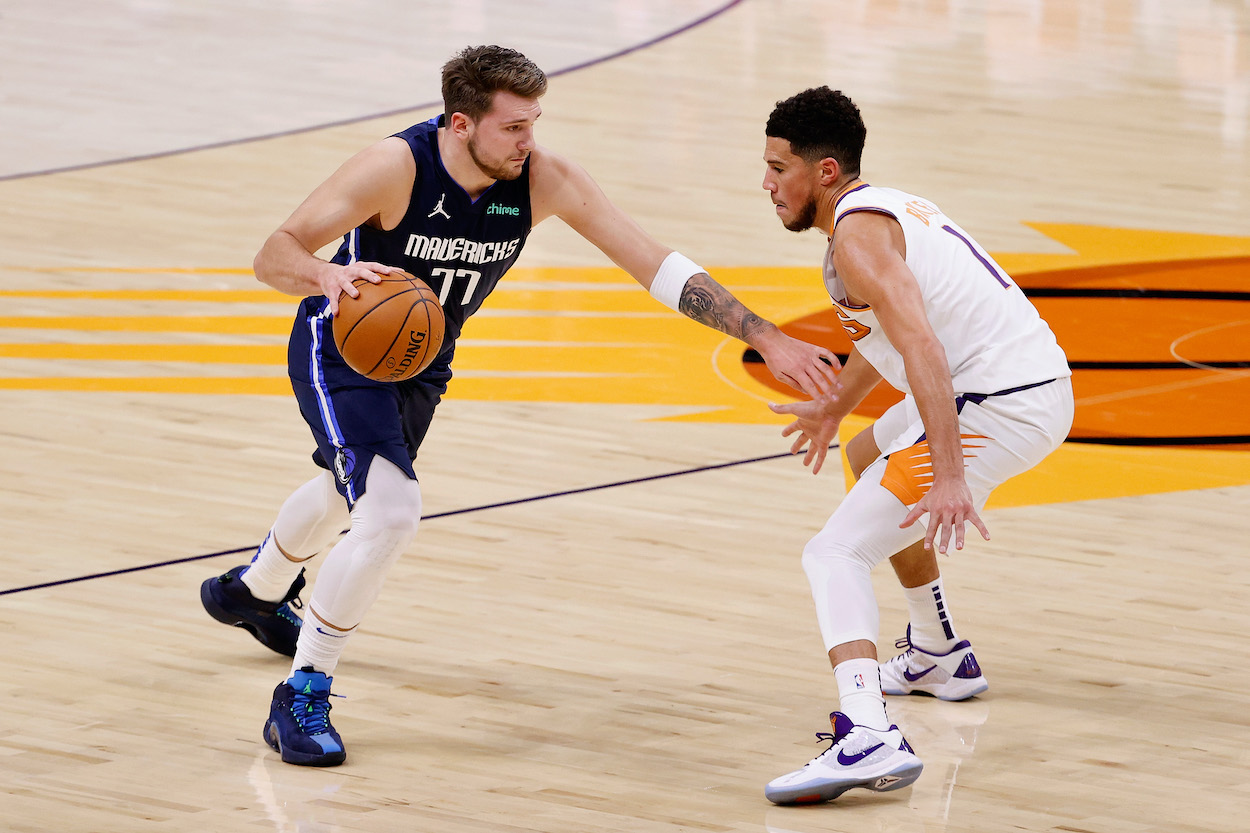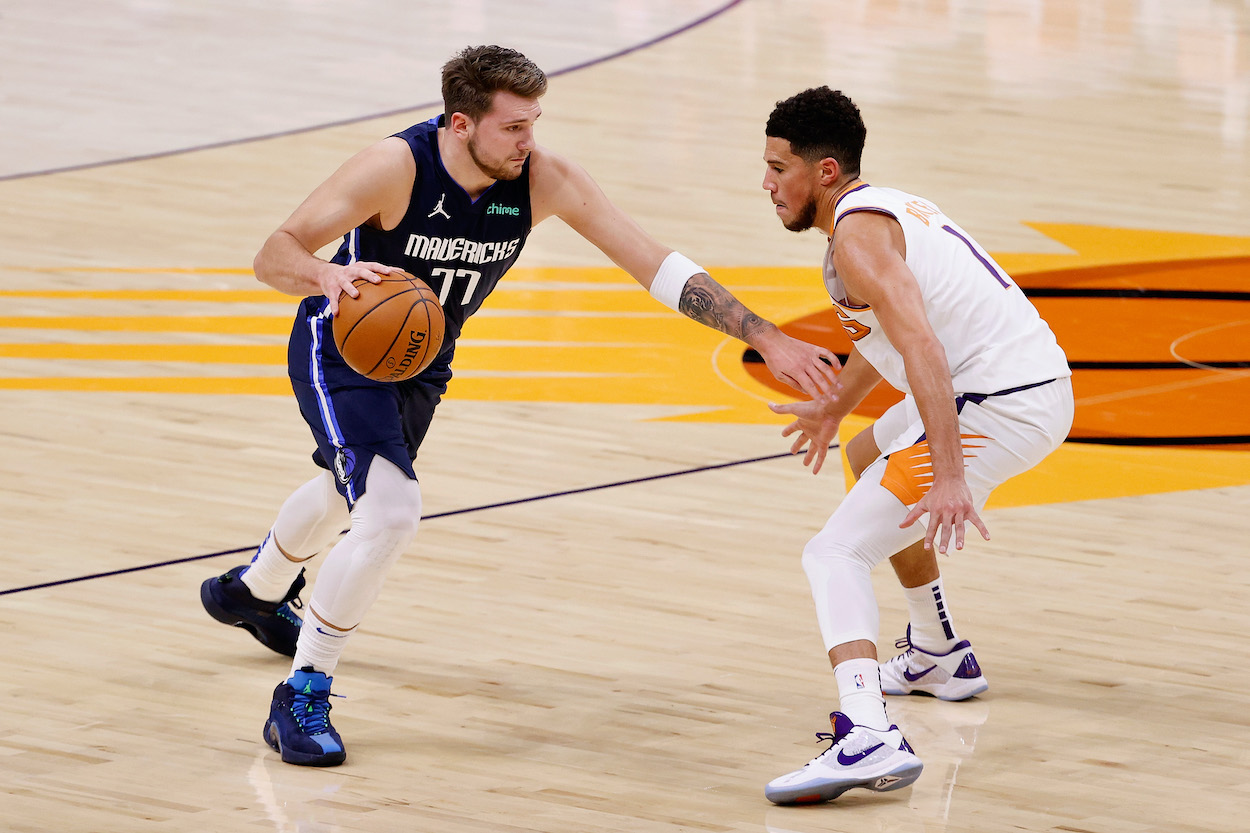 The Western Conference is much more cut and dried than the East in terms of possible reserves.
Chris Paul and Devin Booker, the two best players on the NBA's best team, will undoubtedly make the roster. Wiggins being named a starter over Luka Doncic because of the game's position rule is blasphemous. Karl Anthony-Towns would also get starter consideration if he was on a big-market team. The Utah Jazz duo of Rudy Gobert and Donovan Mitchell should also hear their names called on Thursday night.
For my final pick, I'm going with a surprise. Dejounte Murray has been freakin' awesome for the Spurs this year. He's averaging 20/9/9 and leads the league with 2.0 steals per game, and he's the only reason San Antonio has even been slightly competitive in the West.
If I have to switch out Mitchell for Anthony Davis to fill my three frontcourt spots, so be it.
Western Conference reserves
Chris Paul (Phoenix Suns)
Luka Doncic (Dallas Mavericks)
Devin Booker (Phoenix Suns)
Dejounte Murray (San Antonio Spurs)
Anthony Davis (Los Angeles Lakers)
Karl Anthony Towns (Minnesota Timberwolves)
Rudy Gobert (Utah Jazz)
Like Sportscasting on Facebook. Follow us on Twitter @sportscasting19.