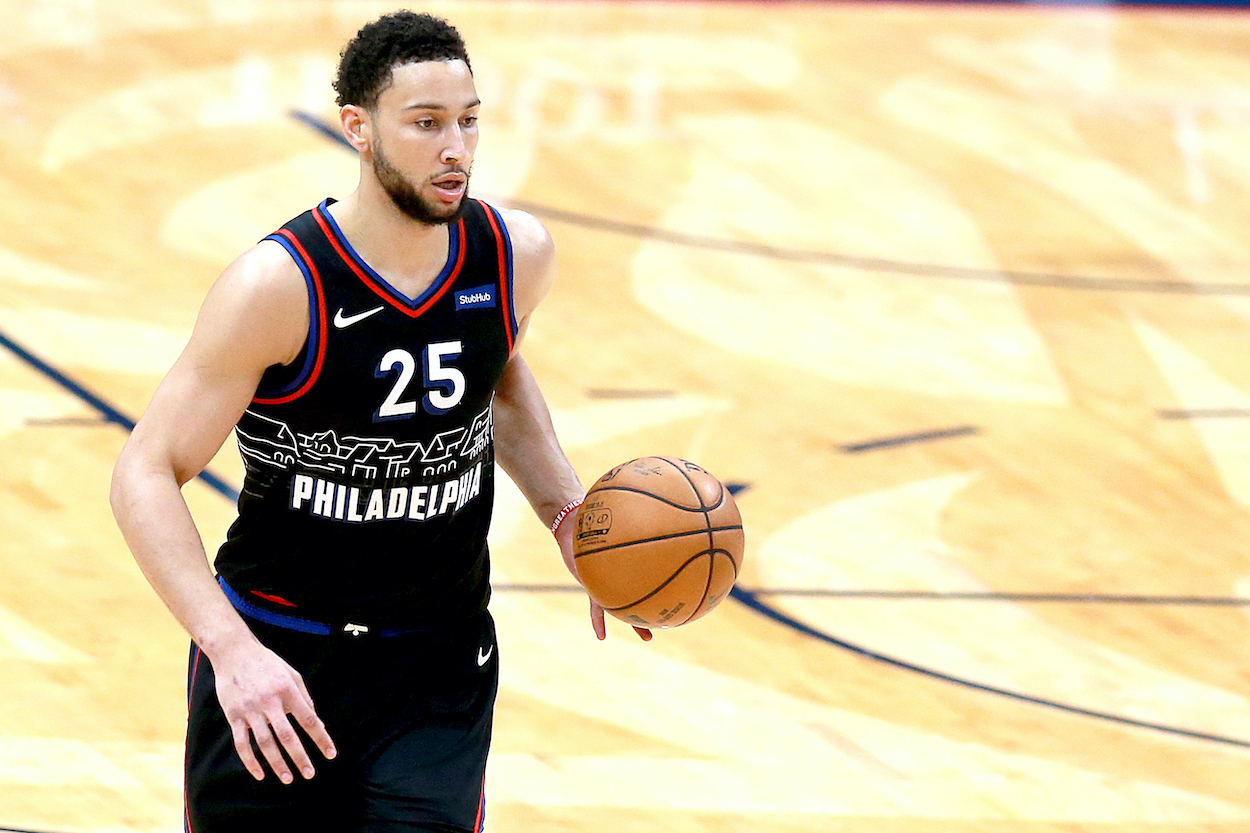 Former NBA All-Star Serves the 76ers a Piping Hot Plate of Reality About Ben Simmons Trade Talks: 'You're Saying He's Trash. I'm Gonna Give You Trash for Your Trash'
The Philadelphia 76ers haven't figured out how to trade Ben Simmons for the right package, and Gilbert Arenas just explained why in his own words.
The Philadelphia 76ers have been trying to trade Ben Simmons for five months to no avail. President of basketball operations Daryl Morey has explicitly stated he won't deal Simmons for anything less than a superstar in return, but an offer like that simply doesn't exist in the market right now.
As Simmons and the 76ers continue their standoff, former NBA All-Star Gilbert Arenas just dropped the most brutally honest take we've heard yet about the failed trade talks.
76ers still searching for a Ben Simmons trade partner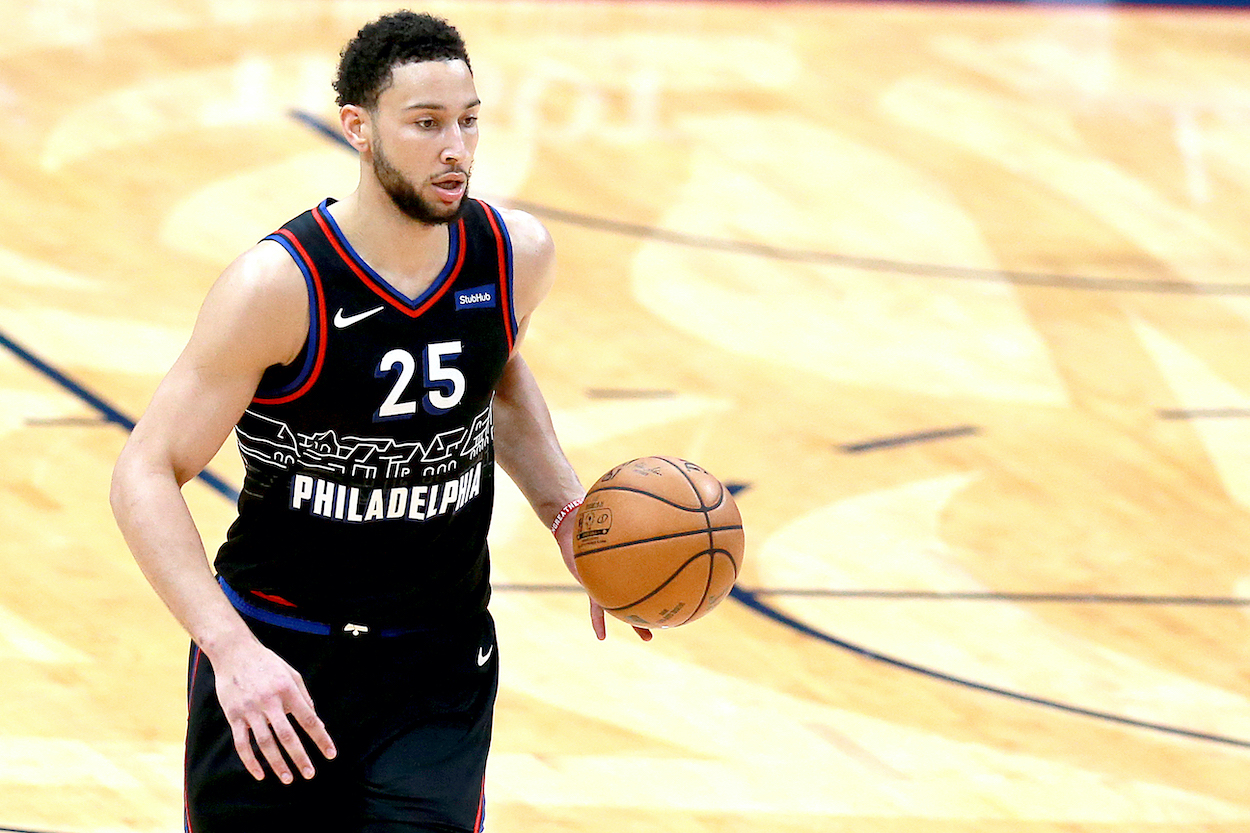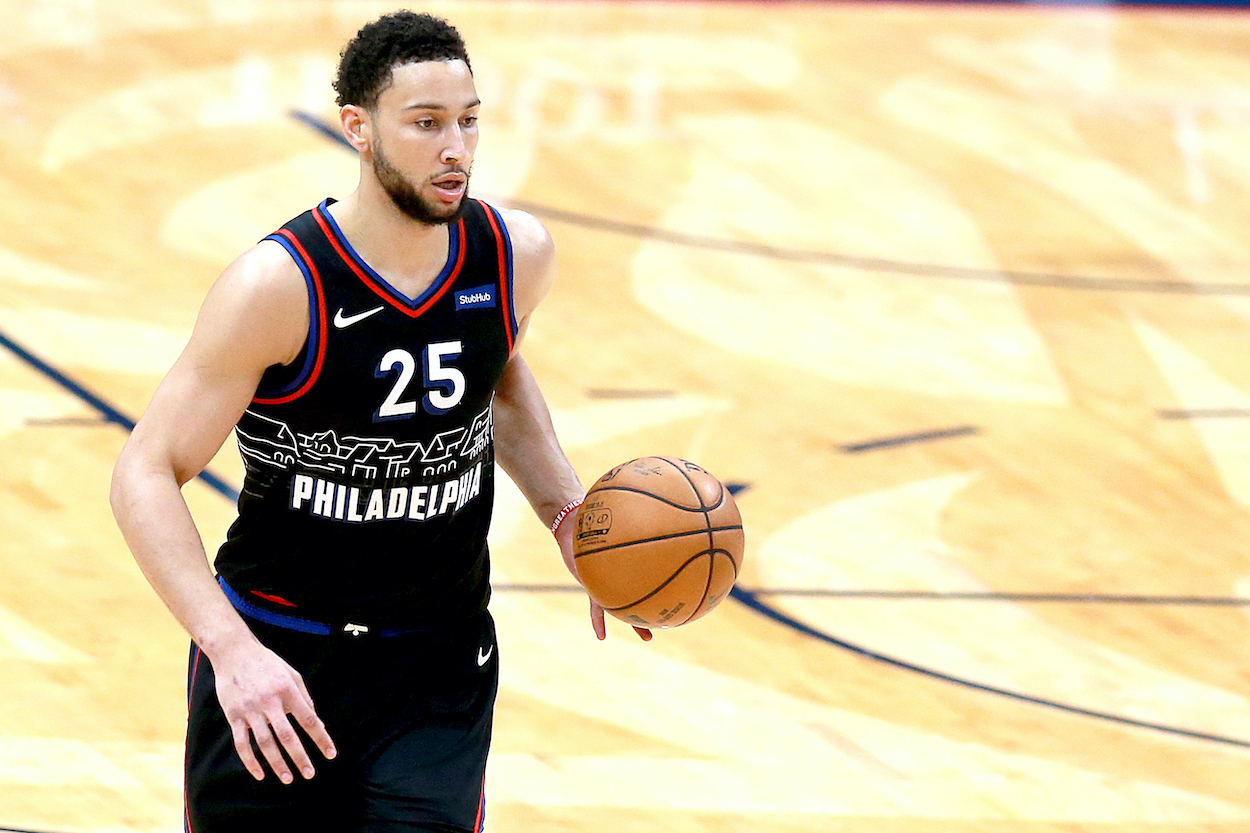 Back in June after the 76ers were eliminated from the playoffs by the Atlanta Hawks, Simmons met with the front office and demanded a trade. Ever since then, Philly has been sending and receiving trade offers for their All-Star point guard, but Morey hasn't been able to pull the trigger.
The clear issue seems to be that the Sixers see Simmons' trade value as being much higher than it is in the market. Interested suitors aren't willing to let go of a superstar to take a chance on a defensive specialist who hasn't been able to incorporate even a decent jump shot into his game through four full NBA seasons.
Additionally, Simmons' value is so low in the market because the 76ers have no leverage. Every other team knows Simmons doesn't want to play for the Sixers again, so they aren't going to pay top dollar when Philadelphia is the side under more pressure to make a deal.
And still, Morey has refused to give up on his pipe dream of landing a superstar such as Damian Lillard or Bradley Beal.
Yeah, good luck with that.
Gilbert Arenas delivers a stern dose of reality to the 76ers
The takes surrounding the Simmons trade drama have been flying all over the basketball world for months. Some people believe the 76ers are being ridiculous with their trade demands, while others think they should hold out for a blockbuster deal because Simmons really is that valuable.
But Gilbert Arenas, who played in the NBA for 11 seasons and knows exactly how these trade talks go, just hit the nail on the head with his brutally honest take about the whole situation. In a recent episode of No Chill with Gilbert Arenas, the former All-Star delivered a stern dose of reality to the 76ers.
Philly dropped the ball on trades. Everyone looks at it wrong. They say he has no value. No, Philly has no leverage.

You're saying he's trash. I'm gonna give you trash for your trash. Let's trade trash. I'm not going trade you gold for the person you're calling trash.

Gilbert Arenas
He's not wrong there.
No end in sight
The 76ers have played 15 games this season, and Simmons hasn't appeared in a single one. The disgruntled point guard remains off the court as he continues to work on strengthening his mental health.
But in reality, Simmons is ultimately waiting in hopes of getting traded to another contender before he's forced to put on a Sixers uniform again. Based on the offers Morey has thrown out there in recent months, though, that doesn't seem to be a possibility.
Arenas is right in a sense.
Simmons himself isn't trash, but his trade value surely is. The 76ers want gold in return if they're going to deal Simmons, but it's becoming clear that they're going to have to settle for silver or bronze.
Like Sportscasting on Facebook. Follow us on Twitter @sportscasting19.