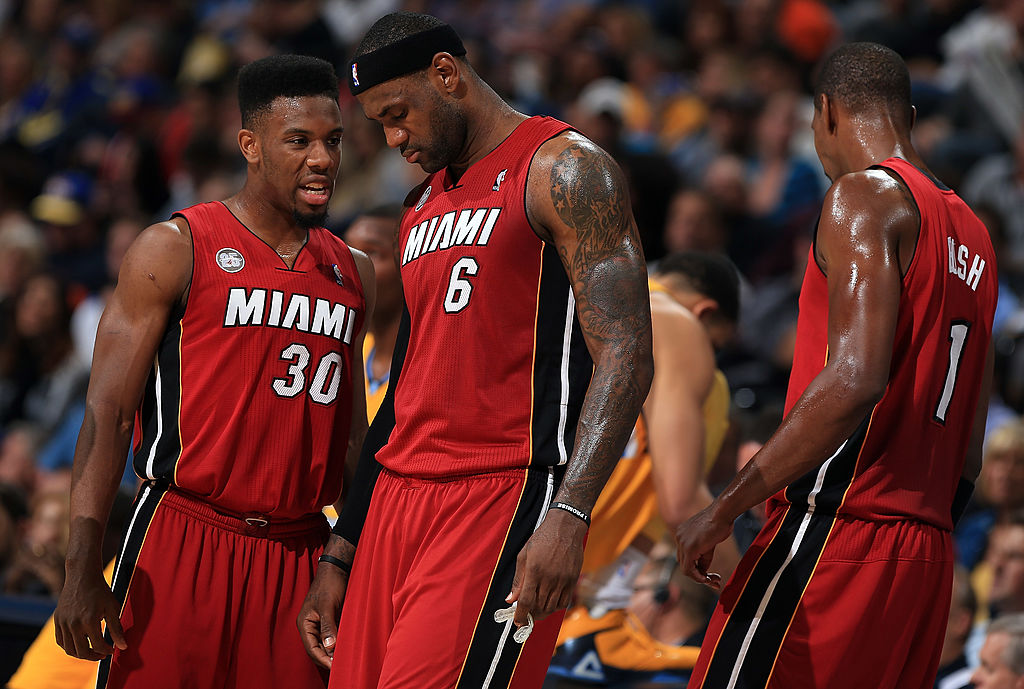 NBA Champion Norris Cole Sadly Became a Forgotten Man Once LeBron James Went Back to Cleveland
Norris Cole helped the Miami Heat win two NBA championships. However, once LeBron James went back to Cleveland he became a forgotten man.
Former Miami Heat guard Norris Cole only knew success during his first few years in the NBA. In his first three seasons, Cole was a role player on a team that went to three straight NBA Finals and won two NBA championships. Once LeBron James left the Miami Heat and returned to the Cleveland Cavaliers, though, Cole became a forgotten man.
Norris Cole was a star at Cleveland State
Despite not going to a well-known college basketball school, Cole got a lot of attention for his play at Cleveland State. His dominance as a senior is what really got everyone's attention. He led the Horizon League in scoring with 21.7 points per game his senior year, according to Cleveland State's site. He also led the league in steals with 2.2 per game and free throw percentage as he shot 85.3% from the free-throw line. 
What really put him in the headlines, though, was a game he had while battling the flu. He scored 41 points, pulled down 20 rebounds, and had nine assists in a win over Youngstown State in 2011, according to Bleacher Report. Those are great stats for anyone, but 20 rebounds from a six-foot-two point guard, while battling the flu, is incredible.
Cleveland State ultimately retired Cole's No. 30 in 2016, according to Cleveland State's site.
Additionally, his play in college led to him becoming a first-round NBA draft pick. 
Winning, winning, and winning some more with the Miami Heat
The Miami Heat, led by LeBron James, Dwyane Wade, and Chris Bosh, had just lost in the NBA Finals to the Dallas Mavericks. Then with the 28th overall pick in the 2011 NBA draft, the Heat selected Norris Cole. 
Cole was a nice role player for the Heat and ultimately helped them win an NBA championship in 2011-12. He averaged just under seven points per game that season but a team that had that kind of star power didn't need Cole to score a lot. Cole still had some nice games, though. He had a couple of 20-point games in the regular season. He also scored eight points and gave them valuable minutes against the Oklahoma City Thunder in Game 4 of the NBA Finals.
Then in 2012-13, Cole helped the Heat win another championship. He ended up being very valuable during that run too. Cole actually had two 18-point games in the playoffs against the Chicago Bulls that year. He also helped them reach the NBA Finals again in 2013-14.
However, after the loss in the Finals during the 2013-14 season, everything started to change.
Cole became a forgotten man once LeBron James left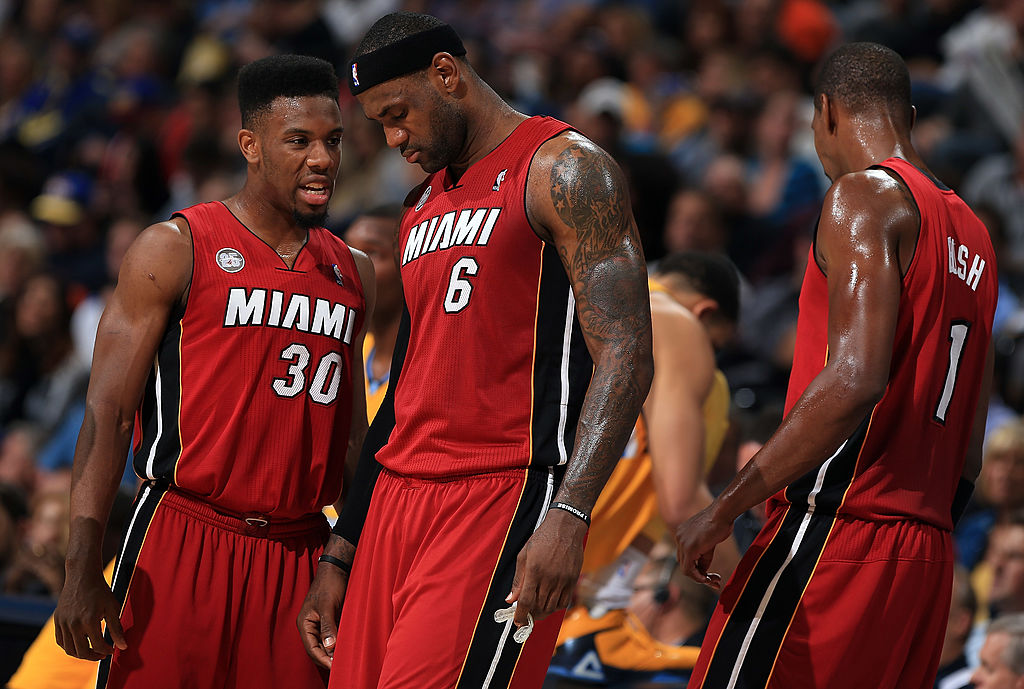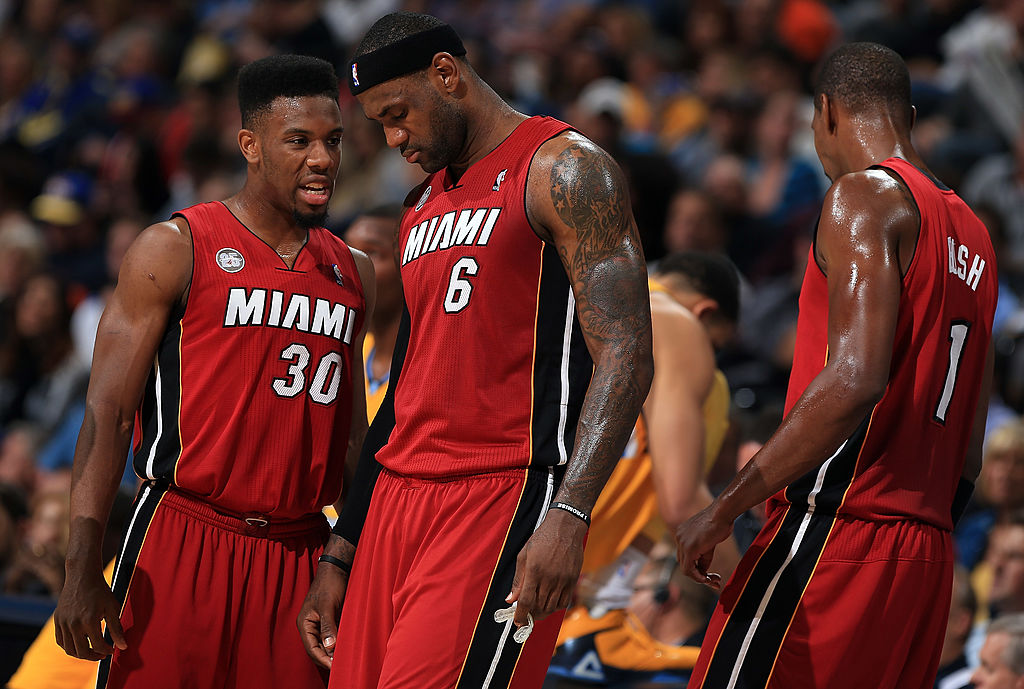 LeBron James returned to the Cleveland Cavaliers in the summer of 2014. The Heat then traded Cole in January 2015 to the New Orleans Pelicans, according to Bleacher Report. 
"It's the business of basketball," Cole said in June 2019, according to the South Florida Sun-Sentinel. "I wasn't the first person ever to be traded, and I won't be the last. So you don't take it personal. That was my attitude about it."

Norris Cole
Cole then played for the Pelicans again in 2015-16 and averaged career-highs in points per game (10.6), assists per game (3.7), and rebounds per game (3.4). 
Despite those solid numbers, Cole played in the Chinese Basketball Association in 2016-17, according to Bleacher Report. He did sign a contract with the Thunder in February 2017, though. He played for them a little bit in the playoffs that season too. However, he has not played in the NBA since. 
Cole has since played in Israel, Italy, and Montenegro, according to the South Florida Sun-Sentinel. He is still involved in the Miami community, though, as he hosted a basketball clinic there last summer.
Cole also keeps in contact with his former Heat teammates. "I keep in contact with the championship teammates — Shane Battier, my big brother Juwan Howard, Dwyane Wade. Dwyane actually, during my season in Europe, sent me some Way of Wade gear, which I appreciated greatly. It's a brotherhood that never breaks. Those bonds will never be broken," Cole said, according to the South Florida Sun-Sentinel.
Cole still hopes to play in the NBA again too, saying to the South Florida Sun-Sentinel, "I always want to play in the NBA. That's always the goal, and I know I'm capable of doing that."
At one point, Norris Cole was a promising young guard that helped a team win a couple of championships. Since then, he has become a forgotten man. Hopefully, some team gives him another chance in the near future.