NBA Draft: How Many No. 1 Overall Picks Have Come out of Duke?
Former Duke Blue Devils star Paolo Banchero rose up the 2022 NBA Draft boards and eventually became the No. 1 overall pick courtesy of the Orlando Magic. Considering Jabari Smith Jr. was the favorite to make the first trip across the stage for much of the predraft process, that was a surprising development, but it's not a novel one for players who once wore Blue Devils jerseys.
As you likely know, Banchero isn't the first Duke product to go first in the NBA draft. In fact, the Blue Devils have actually had the most No. 1 picks in league history.
So, how many have they had? Here's a look at all the former Duke players who have gone first overall in the draft.
Paolo Banchero joins four other No. 1 overall NBA draft picks who have come out of Duke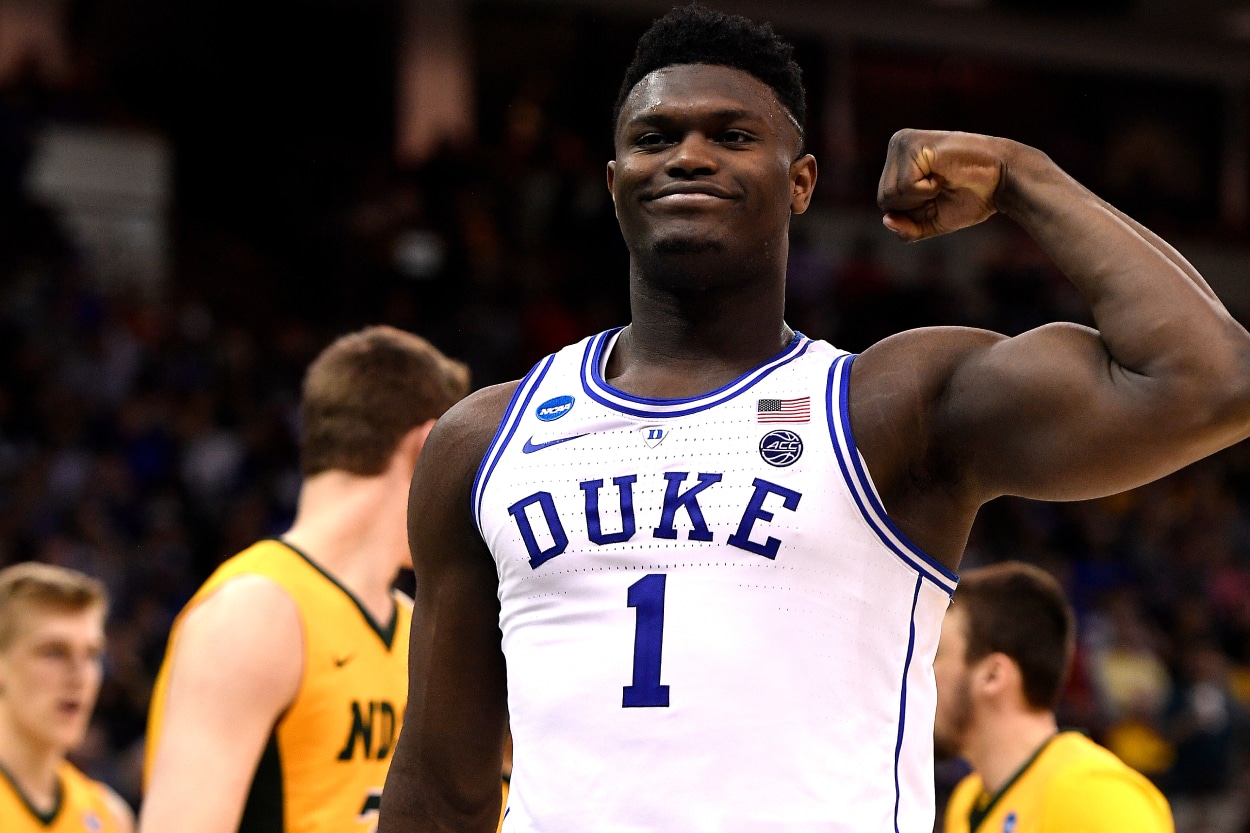 Duke has now had five players go No. 1 overall in the NBA draft: Art Heyman (1963), Elton Brand (1999), Kyrie Irving (2011), Zion Williamson (2019), and Paolo Banchero (2022). According to the program's site, Williamson's selection broke a tie with the University of Kentucky for the most first overall picks in NBA history.
Heyman followed up a legendary college career with the Blue Devils in which he was a two-time Consensus All-American and the 1962-63 AP Player of the Year with an underwhelming NBA career. He went to the New York Knicks with the first pick in 1963, but he played for six teams in just six years, including three ABA teams.
Through 310 career games, Heyman averaged 13.0 points on 42.7% shooting.
Brand, the 1998-99 AP Player of the Year, had a much more impressive pro career. He won the 1999-2000 Rookie of the Year Award with the Chicago Bulls, who took him first in 1999. Brand then played in two All-Star games with the Los Angeles Clippers and earned a 2005-06 All-NBA selection. The big man averaged 15.9 points and 8.5 rebounds across 1,058 career games.
Irving has had the most impressive NBA tenure of all four selections thus far. He only played in 11 games at Duke due to injury, but he showed enough potential to go to the Cleveland Cavaliers at No. 1 overall in the 2011 draft. The electrifying point guard won the 2011-12 Rookie of the Year and has since earned seven All-Star and three All-NBA selections. In 2016, Irving played a major role in the Cavs winning their first NBA championship.
Through his first 611 career games, Irving has averaged 23.1 points and 5.7 assists.
Williamson, the 2018-19 AP Player of the Year, had a tremendous season at Duke before going first to the New Orleans Pelicans in 2019. He has only been in the NBA for three seasons, and injuries have limited him to just 85 games and none in 2021-22. But Williamson earned an All-Star selection in 2020-21, averaging 27.0 points and 7.2 rebounds per game.
He has averaged 25.7 points and 7.0 rebounds through those first 85 career games.
By going No. 1 overall in 2022, Paolo Banchero continued to make history for Duke and became the fifth Blue Devil to go off the board first overall by getting drafted by the Orlando Magic.
Stats courtesy of Sports Reference and Basketball Reference
RELATED: Re-Drafting the 2018 NBA Draft: Where Do Luka Doncic, Trae Young, and Robert Williams End Up?