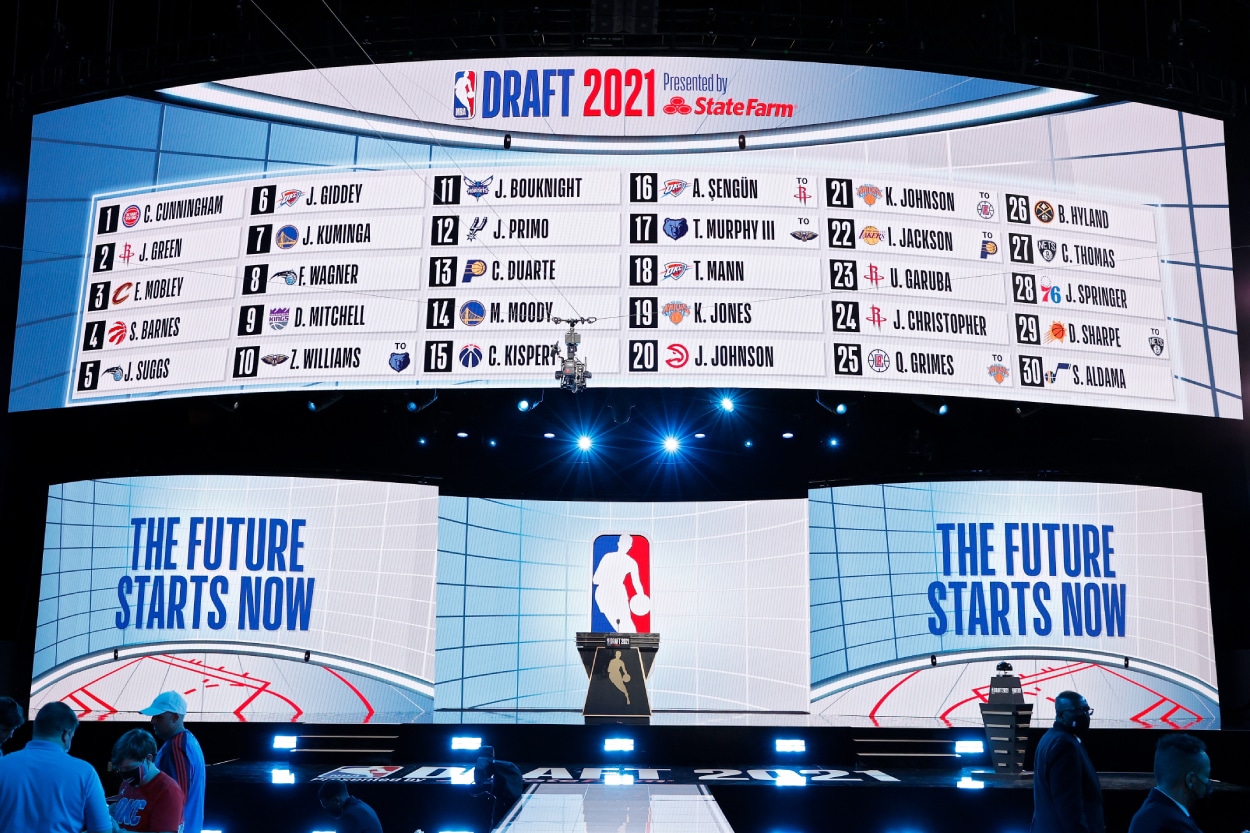 NBA Draft: How Many Rounds and Picks Does It Have?
The NBA Draft can change a franchise's entire fortune. So, since it is so consequential to the league's future, we looked at how many rounds and picks it has.
One pick in the NBA draft can change a franchise's fortune. Just think, what would have happened to the Chicago Bulls had they not selected Michael Jordan third overall in 1984? Or the Cleveland Cavaliers had they not taken LeBron James No. 1 in 2003? Or the Golden State Warriors in 2009 had Stephen Curry not gone to them with the seventh pick?
The draft can result in an organization and an entire city changing for the better … or a team can waste years of its future by investing in the wrong player.
So, since the night can be so crucial to the NBA landscape, how many rounds and picks are there? Here's your answer.
There are two rounds and 60 picks in the NBA Draft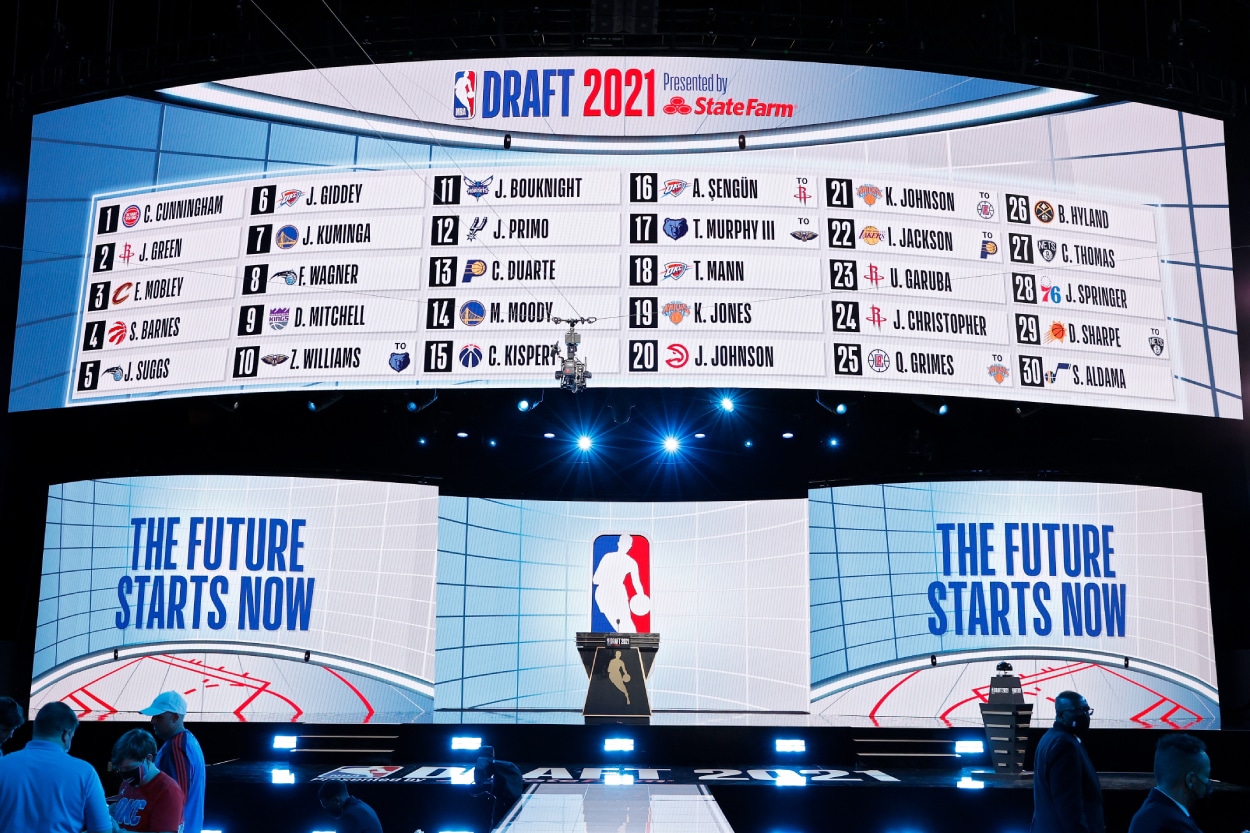 While the NFL draft consists of seven rounds and the MLB draft has 20, each stretching over multiple days, the NBA's version is much more concise.
Despite one selection having the potential to change everything, basketball teams are significantly smaller than football and baseball, so there are just two rounds in the NBA draft. That, in turn, makes it only 60 picks long. (The 2022 NBA Draft will only have 58 picks due to a couple of tampering violations, but 60 is the normal number).
It hasn't always been only two rounds, though.
Back in the day, teams would go until there weren't any more prospects. The 1960 draft lasted twenty-one freaking rounds. Can you imagine sitting there that long?
Plus, teams made territorial selections designed to increase hometown appeal with local prospects up until the league eliminated that mechanism in 1966. Twelve Hall of Famers, including Wilt Chamberlain and Oscar Robertson, came off the board in that manner.
The league shortened its draft to 10 rounds in 1974 and seven in 1985. It then lasted for three rounds in 1988 but officially switched to only two in 1989.
Of course, each round didn't consist of 30 picks back when the draft was longer. There used to be fewer teams. For example, there were only 23 in 1987-88 and 25 in 1988-89. The league officially jumped up to 30 teams in 2004.
Still, let's be happy the draft is no longer 21 – or even 10 – rounds long. That would make our mock drafts that much more difficult to complete.
Draft history courtesy of Basketball Reference