5 NBA Players Who Missed Their Rookie Season
Few things can hurt a franchise like a top draft pick getting injured before he even steps foot on the court for his rookie season. Ben Simmons, the No. 1 pick from last year's draft by the Philadelphia 76ers, recently broke his foot — an injury that may cost him the entire season. This would be a major disappointment for the Sixers — and one they're used to — heading into a season when they need to show some serious improvements on the court. Here are five other players who missed their entire first season in the NBA.
1. Julius Randle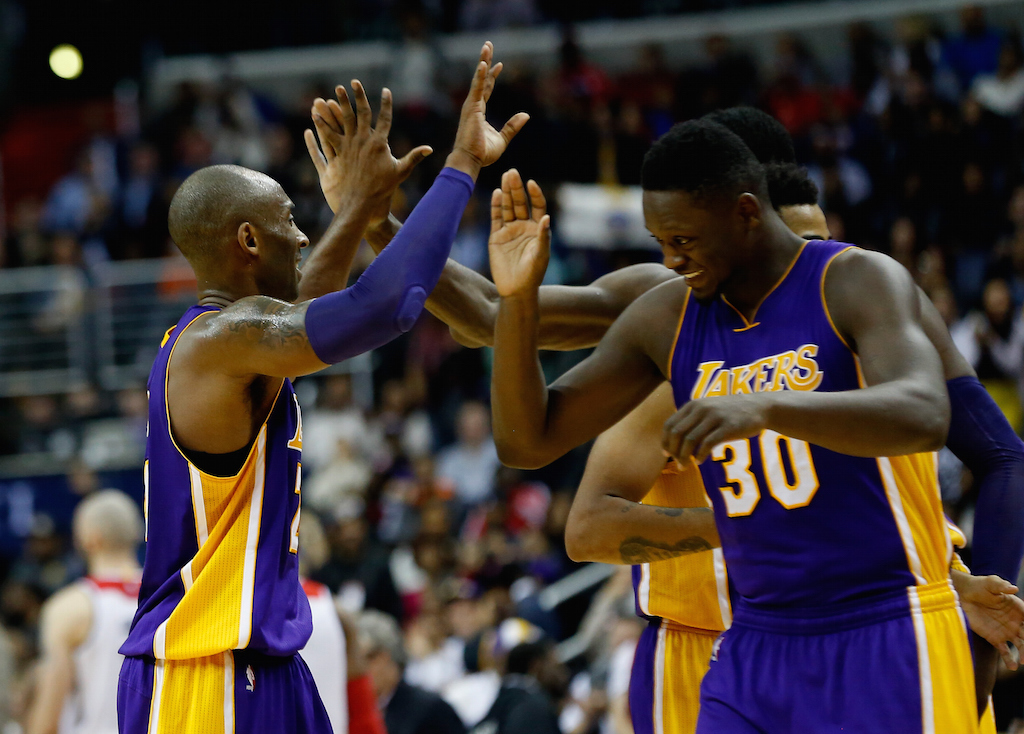 So Julius Randle didn't technically miss his entire first season, but he sure did miss the vast majority of it. On opening night for the Los Angeles Lakers in the 2014–15 season, Randle got into the game and played 14 minutes — scoring two points — before suffering a serious broken leg. It ended his season with his rookie eligibility used up. This meant that even when he returned the following year, he couldn't qualify for the Rookie of the Year award.
Randle likely wouldn't have won the award anyway. However, he did return to the floor last season, completely healed from the broken bone that cost him an entire year of his career. In his second official season, Randle played in 81 games (60 starts) and averaged 11.3 points, 10.2 rebounds, and 28.2 minutes per game. He improved as the season progressed, averaging 12.3 points and 11.2 rebounds from late January until the end of the season, With his second-year comeback, Randle cemented himself as a building block of the next great Lakers team.
2. Joel Embiid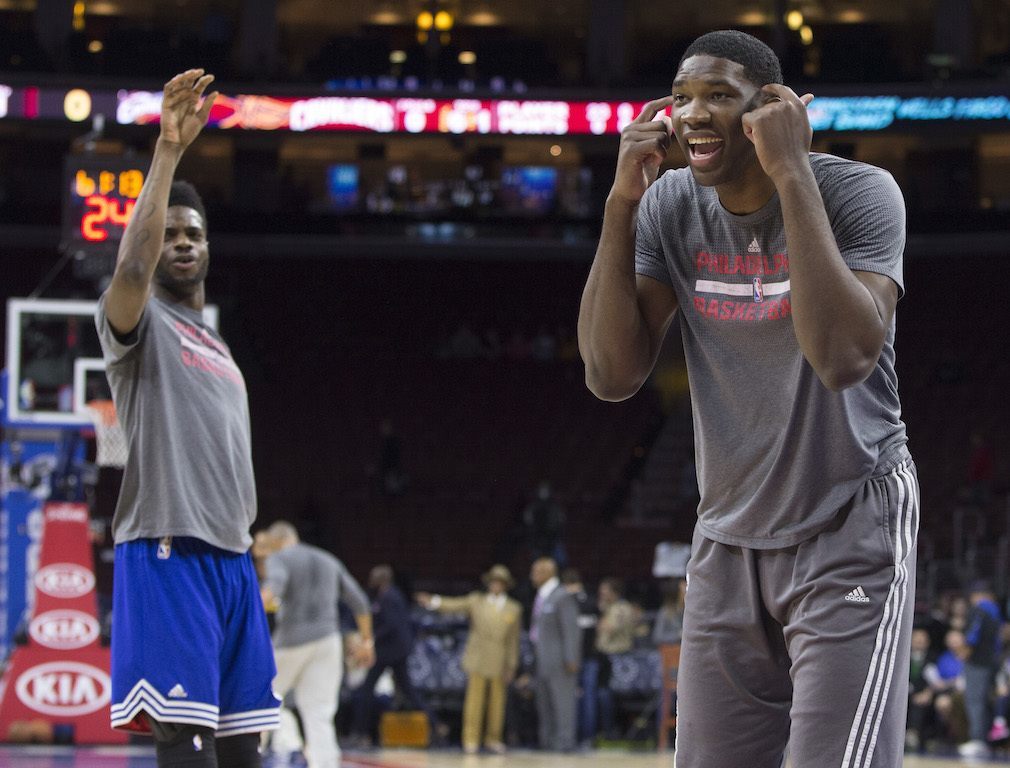 The 76ers drafted Joel Embiid back in 2014, but he has yet to make his official NBA debut. Foot problems affected his rookie year, as many suspected they might. However, continued issues forced him to miss his second year in the NBA as well. Now at the dawn of his third season as a Philadelphia 76er, it appears that Embiid is finally really to take the court.
Nobody knows exactly what to expect from the big man. Even if he performs really well there's reason to believe that it might be short lived. Centers with a history of foot or knee problems in the NBA tend to have short careers and brief peaks. Ralph Sampson, Sam Bowie, Bryant Reeves, Yao Ming, and others can attest to this. Regardless, it's exciting that we finally get to see Embiid play.
3. Blake Griffin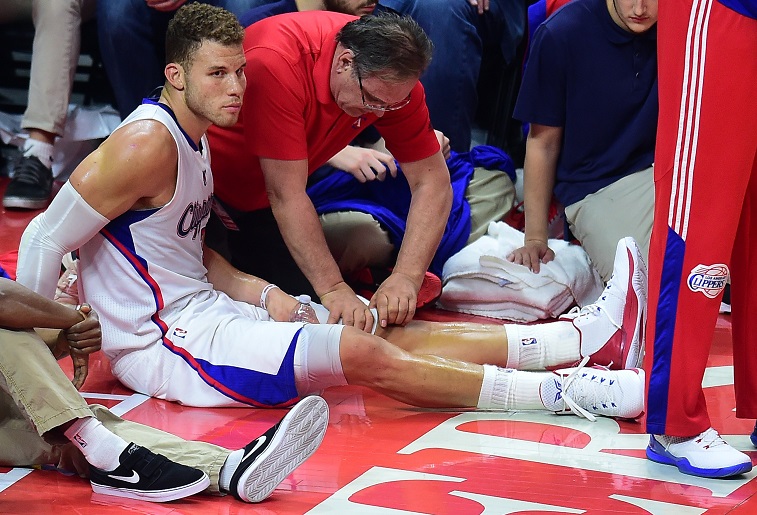 Blake Griffin was drafted No. 1 overall by the Los Angeles Clippers back in 2009. However, he didn't take the court his rookie year due to a broken left kneecap that required surgery. The young power forward sat out the entire year, while his Clippers went 29-53 and fired head coach Mike Dunleavy, who took the team to a 21-28 start to the season.
However, Griffin returned to the court the following season, with plenty of questions about just how well he would perform following a serious knee injury. The athletic Griffin had a phenomenal season, playing in all 82 games at 38 minutes per game, scoring 22.5 points and pulling down 12.1 rebounds per game. It was just the beginning of what developed into a stellar — and mostly healthy — career for the big man.
4. Nerlens Noel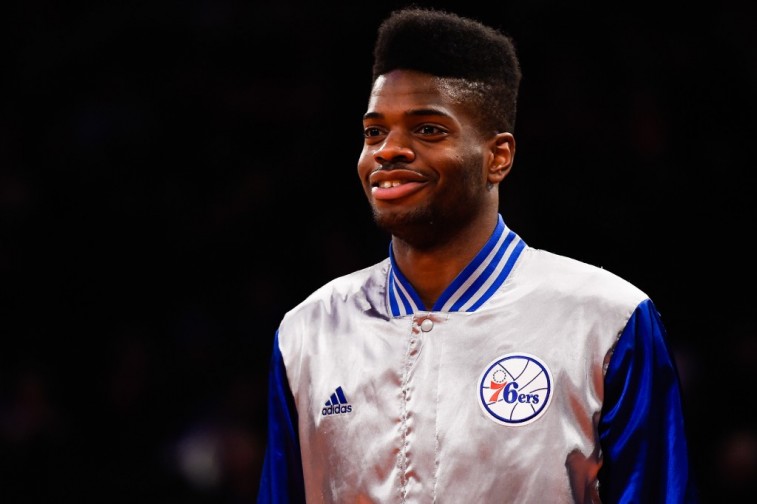 The New Orleans Pelicans actually drafted Nerlens Noel with the No. 6 overall pick back in 2013. Less than a month later, he was on his way to Philadelphia in the deal for point guard Jrue Holiday. Prior to the season starting, Noel tore his ACL and the team shelved him for the entire duration of his first NBA season.
But the now-22-year-old Noel has come back strong. In his two seasons on the court, he's averaged 10.5 points and 8.1 rebounds in 30.1 minutes per game, improving his shooting percentage from 46.2% in 2014–15 to 52.1% in 2015–16. He's part of a logjam of forwards and centers on the 76ers, including the returning Embiid, Jahlil Okafor, and the now-injured Ben Simmons. This means it's possible they'll move him elsewhere — either prior to, during, or some time after the season.
5. Greg Oden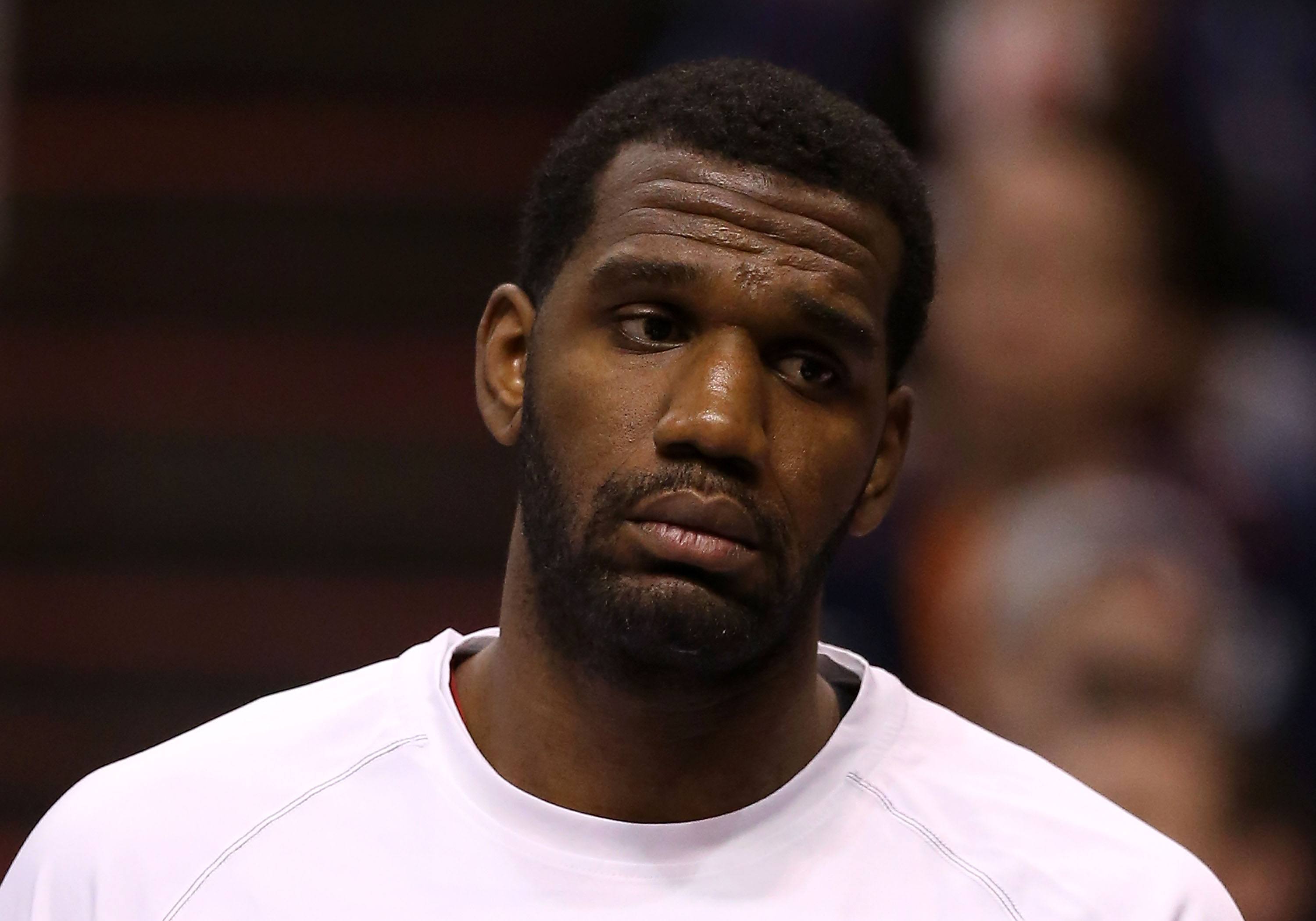 Speaking of big men with a history of leg issues, Greg Oden might be the poster child for why NBA teams should always be cautious of young players with an injury history. After the Portland Trail Blazers took Oden first overall in the 2007 NBA Draft — one spot ahead of Kevin Durant — the player's bad knees kept him out of his entire rookie season. He returned to the court in 2008–09, getting into 61 games for the Blazers and averaging 8.9 points and seven rebounds.
Things looked positive for Oden the following season, but everything began to go downhill because of his achy knees. He played in just 21 games that year, giving him exactly 82 games played in his career — precisely one full NBA season — over the course of his first three seasons as a professional. Oden sat out the next three years entirely before making a brief comeback with the Miami Heat in 2013–14, playing in 26 games and averaging 2.9 points and 2.3 rebounds per game.
Statistics courtesy of ESPN and Basketball-Reference.