NBA Playoffs: Milwaukee Bucks vs. Boston Celtics Second-Round Series Outlook
At the start of the NBA season, you could have envisioned Milwaukee Bucks vs. Boston Celtics being an Eastern Conference Finals showdown. The Bucks played like one of the best teams in the NBA all season long, and while Boston had times where it struggled, it still has the depth to make a deep playoff run. Let's look at the rest of this series and try to determine a winner who will face the Raptors or 76ers for a shot at the NBA Finals.
TV schedule
Game 1: Celtics 112, Bucks 90
Game 2: Bucks 123, Celtics 102
Game 3: Friday, May 3, 8:00 p.m. ET, ESPN
Game 4: Monday, May 6, 7:00 p.m. ET, TNT
Game 5: Wednesday, May 8, 8:00 p.m. ET, TNT
Game 6 (if necessary): Friday, May,10 TBD, ESPN
Game 7 (if necessary): Monday, May 13 TBD, TNT
Regular season results
The Bucks finished as the top seed in the Eastern Conference after a 60-22 record during the regular season. Their longest winning streak of the regular season was seven games (twice), and they only lost back-to-back games once all year.
The Celtics finished with a 49-33 record and the No. 4 seed in the East. Their longest winning streak was eight games, but they had two separate four-game losing streaks this year. Two key stats to keep in mind: The Bucks went 34-8 at home this season, and they went 2-1 against the Celtics in the regular season. Edge: Bucks

Star power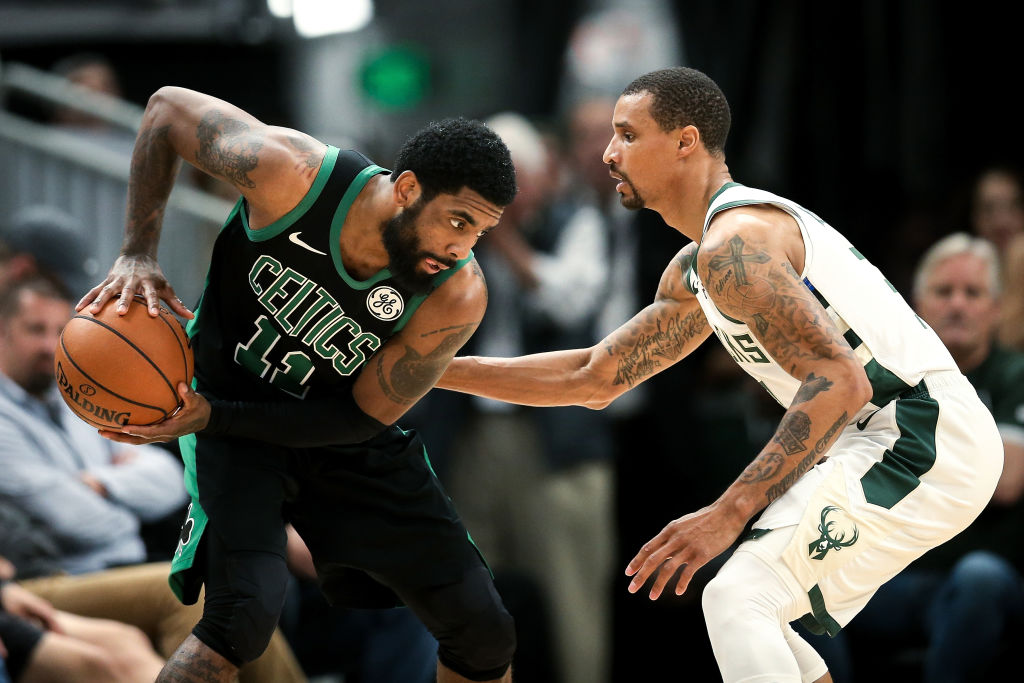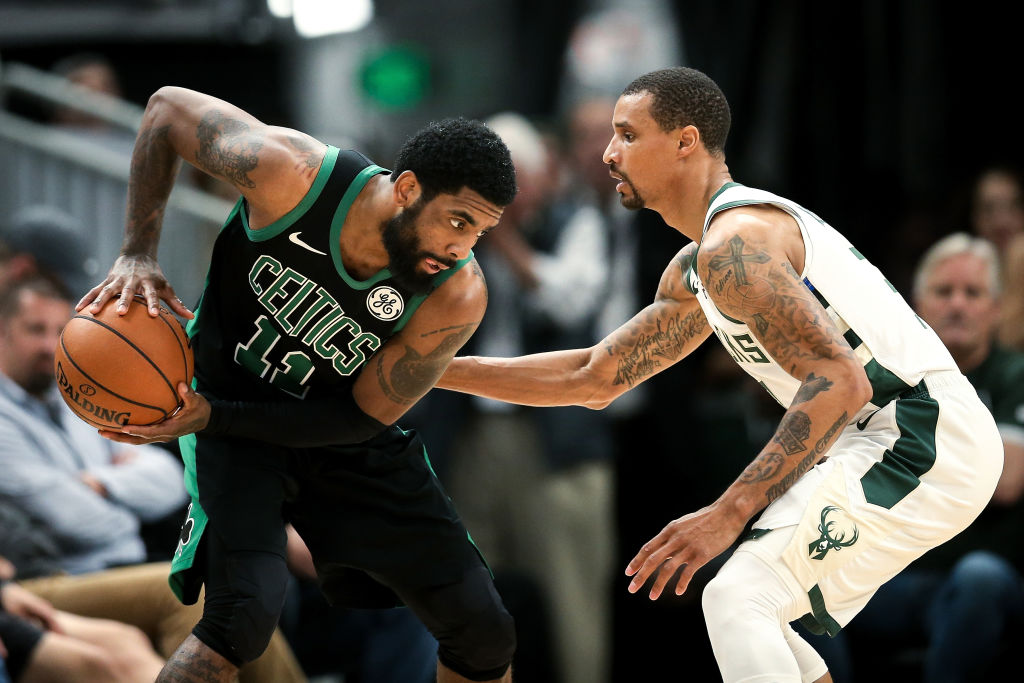 Superstars tend to win in the NBA playoffs, and both teams have excellent All-NBA talent.

Any lineup Bucks coach Mike Budenholzer trots out that involves Giannis Antetokounmpo is a nightmare for Boston. The Celtics have no one who can matchup with him. Al Horford slowed him down in Game 1 of the series (22 points on 33.3% shooting), but Antetokounmpo went off for 31 points and 11 rebounds per game against Boston during the regular season.
For Boston, Kyrie Irving is an NBA star, but he wasn't available for the Celtics playoff run last season. However, when healthy he is one of the best point guards in the league, and he has arguably the best dribbling skills of anyone who has ever played in the NBA.

If Boston has any shot at winning this series, Irving has to play at a championship level, and the entire team needs to slow down budding superstar Antetokounmpo. Edge: Bucks

Depth
Milwaukee built an impressive roster this season, and the low-key addition of Pau Gasol could be one of the more underrated moves after the All-Star break. The key for the Bucks will be Nikola Mirotic, who can provide shooting from the power forward spot and keep Al Horford out of the restricted area.

Boston's depth is its best attribute. Gordon Hayward and Terry Rozier can put up 16 or more points per game on any night. Having players with that ability on the second unit could be the key in winning the series in the second and third quarters. Edge: Celtics

Coaching
Milwaukee and Boston both have excellent head coaches who can not only manage talented rosters but create X's and O's mismatches when they are needed in tight situations. Milwaukee coach Mike Budenholzer recently became just the seventh coach to win NBA Coach of the Year with two different franchises, and Boston's Brad Stevens has been highly regarded since leaving the college ranks.

Although he has little playoff success, Budenholzer has two 60-win seasons (including two No.1 seeds) on his resume, so he gets the slight nod here, but we're not discounting Stevens' skills at all. Edge: Bucks

Who wins the series?
This will be a fun series to watch, but when it's all said and done, we are picking the Bucks. Milwaukee's athleticism will be too much for the Celtics to handle over a six- or seven-game series. However, Boston's battle-tested group won't make it easy for Milwaukee to move on.

Do you think Boston will beat the No. 1 seed Bucks? It will take a lot of clutch performances from Kyrie Irving, Al Horford, and the talented bench to take them down but it isn't an impossible feat. Edge: Bucks