Miami Heat, Chicago Bulls Tampering Penalties Send the Message That the NBA Doesn't Care About the Issue
It was just two years ago that the NBA told us it would get tough on tampering. After most free agency moves happened in the first 30 seconds after the negotiating period opened on June 30, 2019, Commissioner Adam Silver told us that enough was enough. Then after spending more than three months investigating the instantaneous sign-and-trade deals made by the Chicago Bulls and Miami Heat last offseason, the NBA barely tapped either franchise on the wrist.
If there is a message to be sent by the NBA stripping the Bulls and Heat of their next available second-round picks, it is merely this. Tampering is not only allowed but also practically a state-sanctioned practice. Given the actual cost of a second-round selection to an NBA organization, losing one in exchange for a franchise-altering player is essentially a gift.
Tampering is a fact of life in the NBA, so let's admit that it is and move on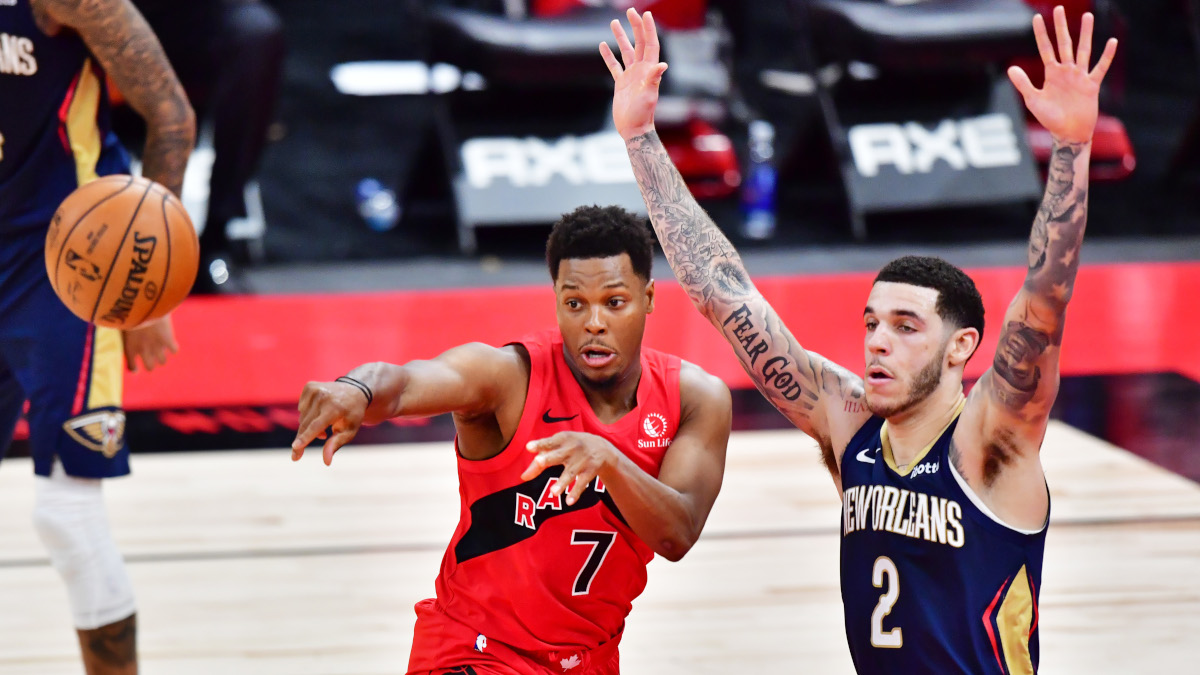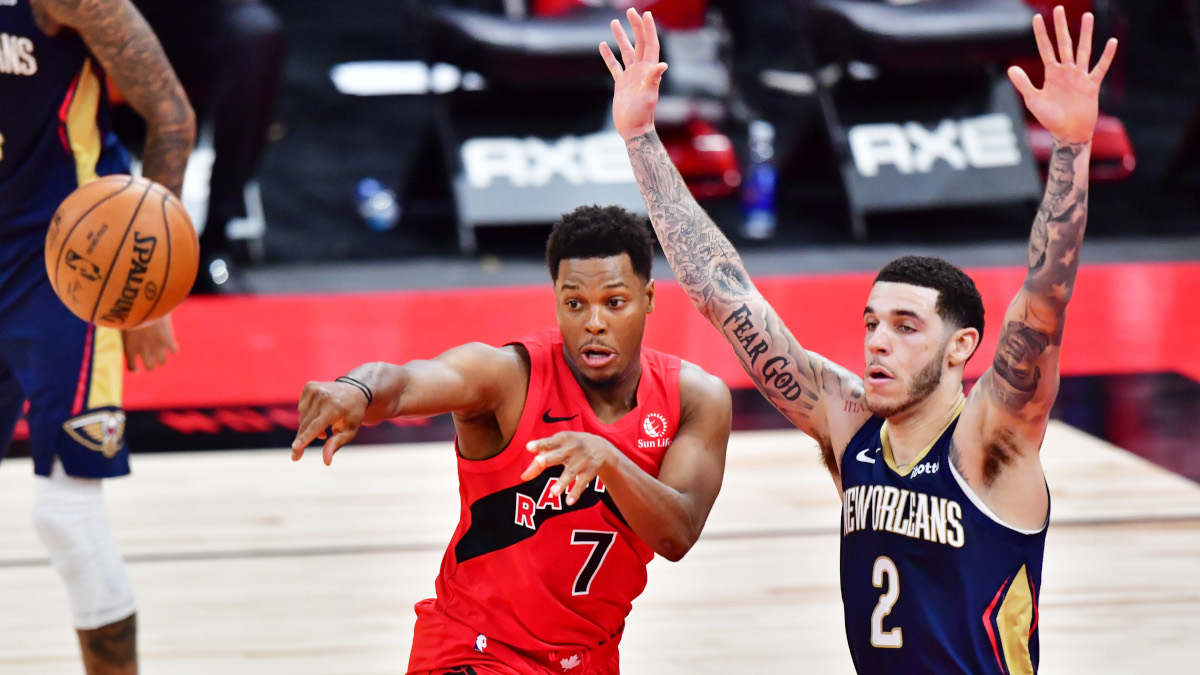 Within moments of the negotiating period for free agents opening at 6 p.m. Eastern on Aug. 2, reports said the Chicago Bulls had an agreement to acquire Lonzo Ball from the New Orleans Pelicans in a sign-and-trade. Simultaneously, the Miami Heat and All-Star point guard Kyle Lowry reached terms with the Toronto Raptors in a similar arrangement.
The NBA questioned how a sign-and-trade, which involves a player agreeing to a contract with his current team, which then trades him, could be complete within seconds of the beginning of the negotiating period.
It's already a suspension of disbelief to think that a free agent has had time to understand a new contract before going to social media to announce he is going to his next team roughly one second after 6 p.m.
But a sign-and-trade means multiple teams knew about the negotiations, actively participated in the trade talks with each other and gave zero … ahem … concern to appearances. The cost of doing business is merely a second-round pick likely to be used as a trade chip anyway.
Essentially, the NBA tells us tampering is legal without saying the words.
Let us not weep for the poor kids on NBA draft night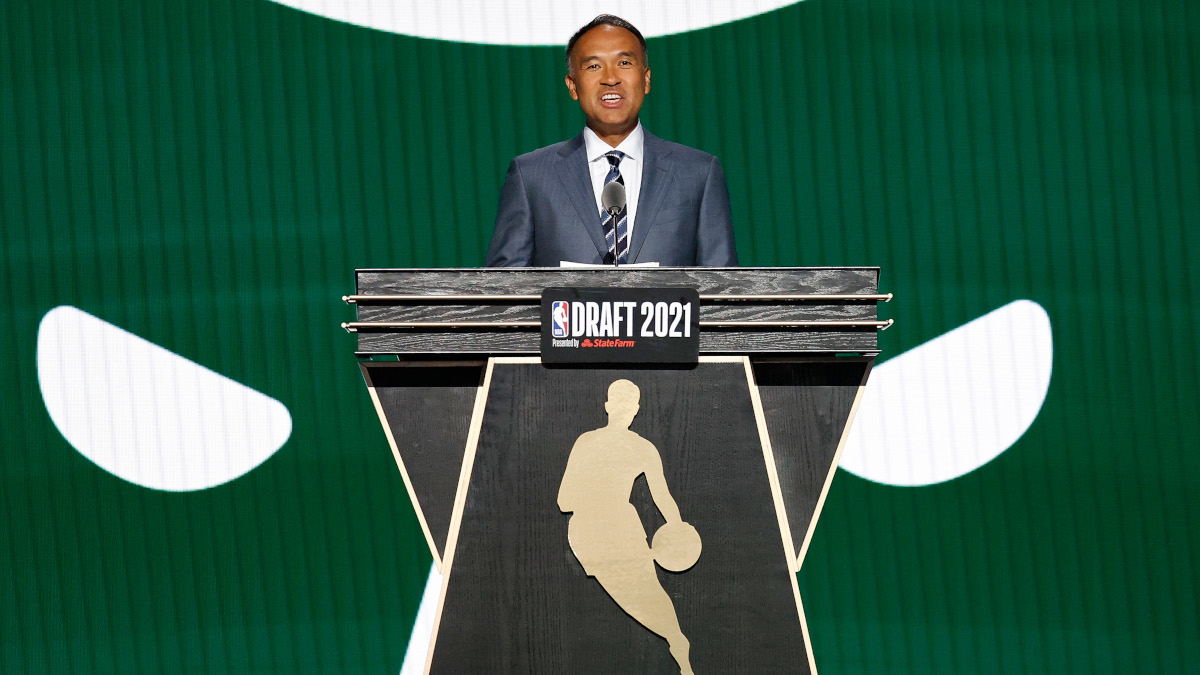 There have been executives and media members alike behaving as if the highest cost of the tampering penalties isn't paid by the franchises punished. Instead, it is that two fewer players get drafted.
You know, because along with those commandments, legend tells us Moses brought down instructions from the mount that no fewer than 60 prospective professional basketball players will walk across a stage one night per year.
The examples of second-round players becoming stars become weapons for their argument. But what about Khris Middleton? Remember Malcolm Brogdon? We're taking a chance away from someone who could be the next Spencer Dinwiddie.
Let's take a real dive into the value of a second-round pick. The 30 second-round picks in the 2021 NBA Draft were held at some point by 50 teams. That's not a misprint. An average of 1.7 teams owned each second-round selection in this year's draft.
The outliers were the Orlando Magic, Oklahoma City Thunder, Sacramento Kings, San Antonio Spurs, and Boston Celtics. Those five teams — gasp! — chose players with their 2021 second-round picks. It's fantastic, remarkable, practically unprecedented.
As for the rest of those selections:
Eleven were traded once.
Six changed hands twice.
Six were moved three times.
Three of those selections were owned by five different teams, the original club, and four others.
As for the players? What is the real difference between being taken 59th or 60th and not being drafted at all? Well, instead of being an afterthought for one team, a player can instead negotiate with all 30 NBA franchises in hopes of landing a roster spot.
If the cost of tampering is a 2nd-round pick, it's a small price to pay
The next available second-round pick for the Chicago Bulls means the penalty for breaking the tampering rules to get Lonzo Ball won't become tangible until 2026 at the earliest. That comes the season after Ball's current contract expires.
Because of protections on other traded picks, the Bulls may not lose that selection until 2029.
As for Miami? Kyle Lowry will be 42 years old when the Heat have a second-round pick available to surrender for its insidious criminal tampering violation. That would be in 2028. Given Lowry's contract expires after 2023–24, the odds are good he won't still be in South Beach when the Heat pay the price. Well, at least not as an NBA player.
In 2020, the NBA stripped the Milwaukee Bucks of a second-round pick after it ruled the Bucks tampered with former Sacramento Kings guard Bogdan Bogdanović. The severity of the penalty hinged on the mitigating factor that Milwaukee didn't end up with Bogdanović. Instead, he signed with the Atlanta Hawks.
But with Ball and Lowry, the Bulls and Heat, respectively, got both the players they wanted and the same punishment as the Bucks.
The NBA talked a big game, with Silver throwing around threats of maximum $10 million fines. The reality of tampering in the NBA is very different.
The message: Do whatever you want, and we'll take away a second-round pick before you can trade it away.
If deterrence against tampering was the NBA's goal, man, did they read that wrong.
Draft information courtesy of RealGM. Contract information courtesy of Spotrac.