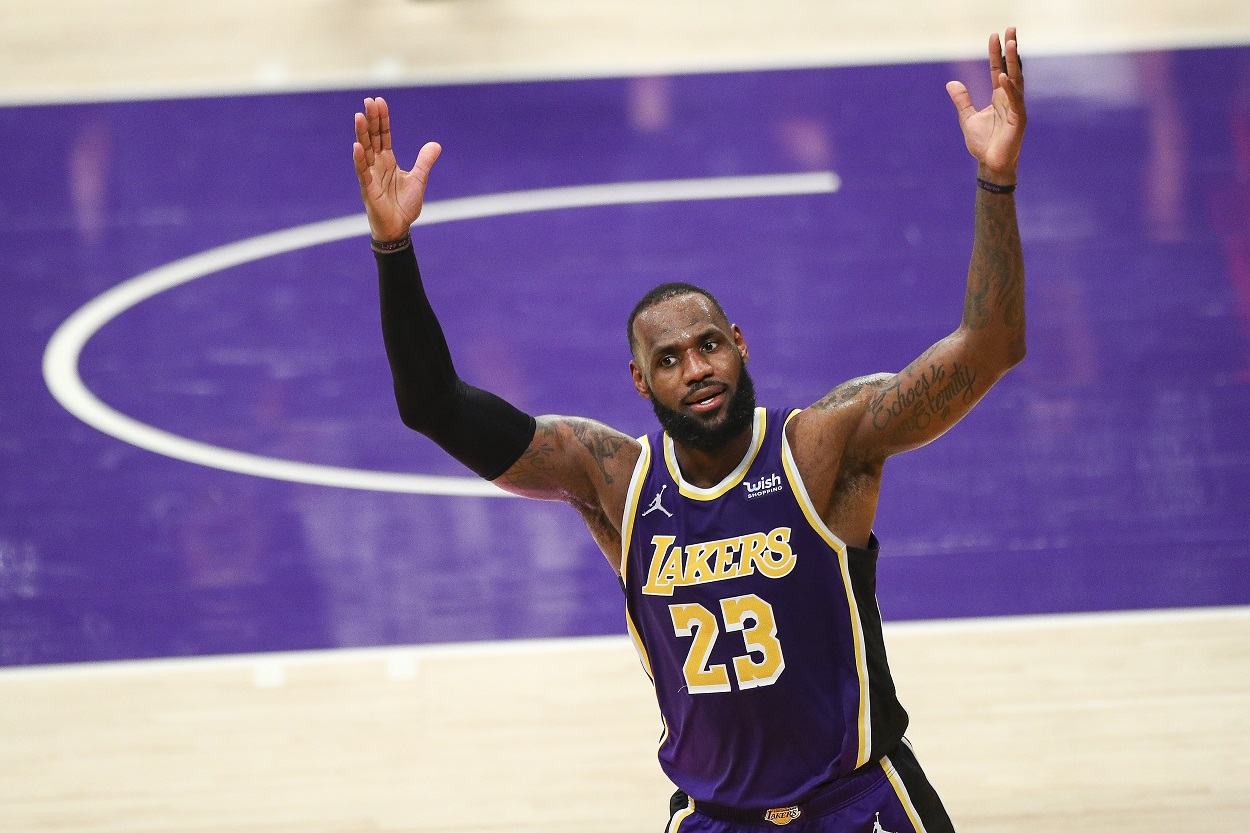 The NBA Issues a Laughable Warning to LeBron James for His Actions in the Lakers' Historic Comeback Win Over the Weekend
The NBA has issued an official warning to Lakers star LeBron James for violating the league's anti-flopping rule, which is an absolute joke.
LeBron James and the Los Angeles Lakers pulled off their second consecutive 20-point comeback victory on Friday night in a 115-105 over the Memphis Grizzles, upping their winning streak to seven and improving their record to 21-6.
The Lakers had also fallen behind by 20 two nights earlier against the Oklahoma City Thunder but pulled out the win in what was their third straight overtime game. With the victory over the Grizz, LA became just the third team in the last two decades to win consecutive games after being down 20 in each.
The Grizzlies jumped out to a 20-point lead in the first quarter as LA couldn't get anything to drop but the Lakers fought back and took their first lead of the game late in the third quarter, a period in which LeBron scored 13 points, on the way to a 10-point victory.
After missing LA's previous two games with an Achilles injury, Anthony Davis returned to the lineup and scored 35 points and grabbed nine rebounds while Kyle Kuzma added 20 points and 10 rebounds off the bench.
James nearly recorded a triple-double with 28 points, nine rebounds, and eight assists but that's not what everyone was talking about after the game. No, that would be his ridiculous flop in the second quarter that actually caused the NBA to send him a verbal warning.
LeBron James flopped something fierce in the LA Lakers' comeback win over the Memphis Grizzlies
In the second quarter of the Lakers' win over Memphis, LeBron James was looking to pull down an offensive rebound following a missed 3-pointer from Anthony Davis.
Set between Grizzlies guards Grayson Allen and Dillon Brooks, James all of a sudden threw his arms in the air and fell backwards to the floor as if Shaquille O'Neal (or a truck) had just run into him. As he hit the deck, the whistle blew and the referees absurdly slapped Brooks with a loose-ball foul, which naturally didn't sit well with any of the Memphis players — or most on social media for that matter as LeBron got taken to task on Twitter for the flop, which brought on an official warning from the NBA.
LeBron James has been officially warned for violating the NBA's anti-flopping rule, which is just laughable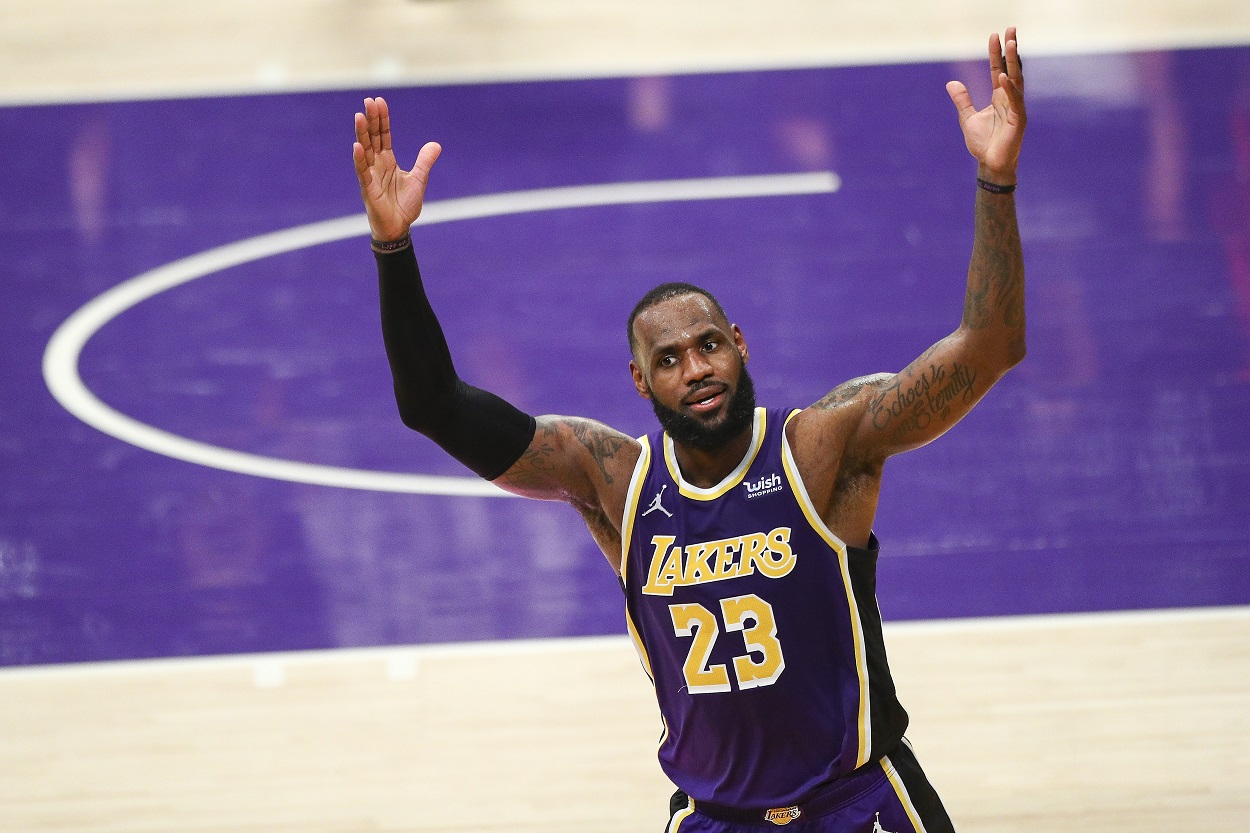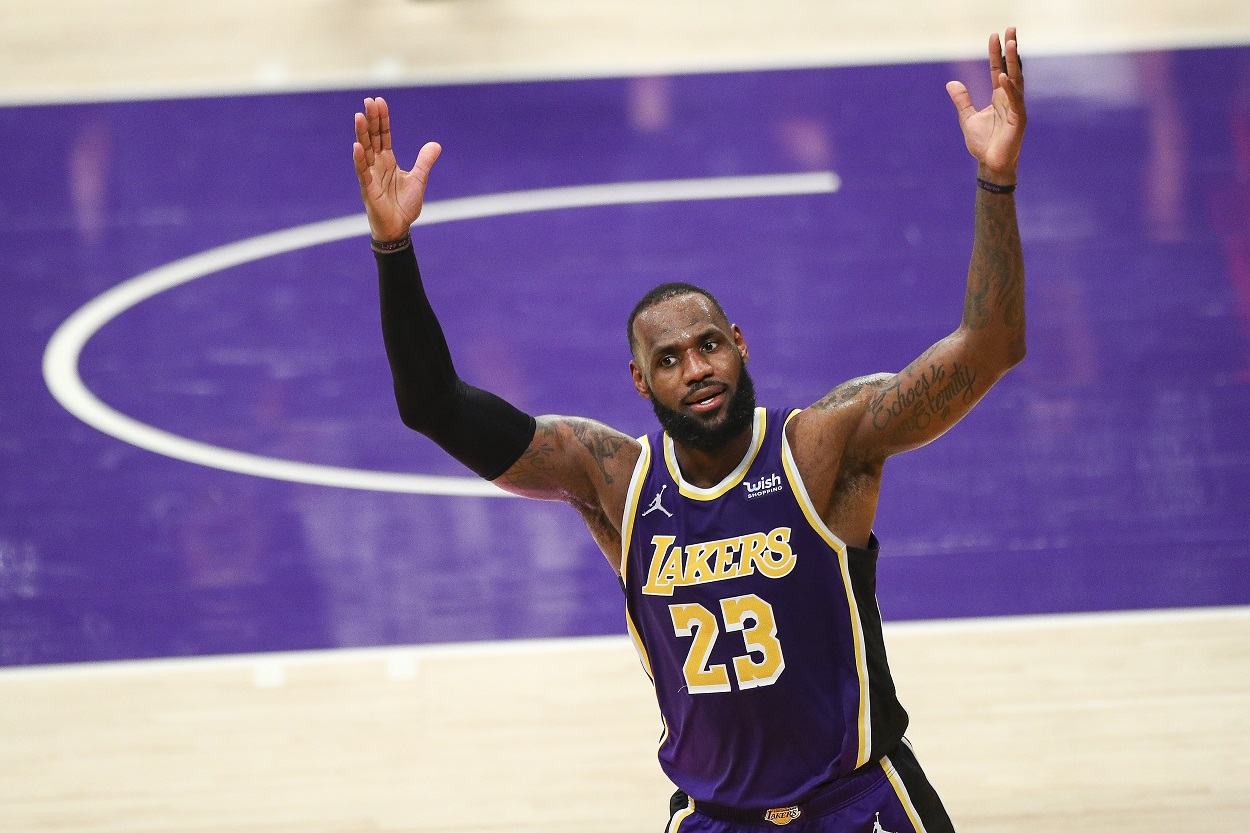 For his Oscar-worthy (well, maybe more Razzie-worthy) flop, LeBron James has officially been warned by the NBA for violating the league's anti-flopping rule.
Per NBA.com, a second violation would cost LeBron $5,000, a third violation would cost $10,000, a fourth violation would cost $15,000, and a fifth violation would cost $30,000. If James were to commit a sixth violation, he would "be subject to such discipline as the League determines is reasonable under the circumstances, including an increased fine and/or suspension."
So let's get this straight here. For any real action to be taken against James (or any other NBA player for that matter) for flopping — which, in this writer's opinion would only be a suspension as that would actually hinder the Lakers' ability to win games — LeBron would have to get four more of these violations (which won't happen) and would pay a total of $60,000 in fines. Yeah, that'll teach him.
The NBA is keenly aware that LeBron James is making more than $39.2 million this season, right? And that figure doesn't include any of his endorsement money. So exactly how is $60,000 supposed to scare him? The entire anti-flopping policy is a joke and won't be taken seriously unless the league makes some changes to it that will actually affect any team's ability to win basketball games.
And this is why just about every single player in the NBA — this is not just a LeBron problem — continues to pull off these ridiculous flops. But James wasn't the only Laker to get a warning over the weekend.
Kyle Kuzma got an anti-flop warning as well
In addition to LeBron James getting a warning for violating the NBA's anti-flop policy, Lakers forward Kyle Kuzma got one as well for his ridiculous twirl in the fourth quarter of that same game against the Grizzlies.
As you can see in the video above, Kuzma was defending Dillon Brooks (poor guy) with about six and a half minutes remaining in the game and as Brooks drove to the basket, Kuzma did a full 360 before falling to the floor with the hope of getting an offensive foul called against the Grizzlies guard, which thankfully didn't happen.
Stats courtesy of Basketball Reference; Contract info courtesy of Spotrac